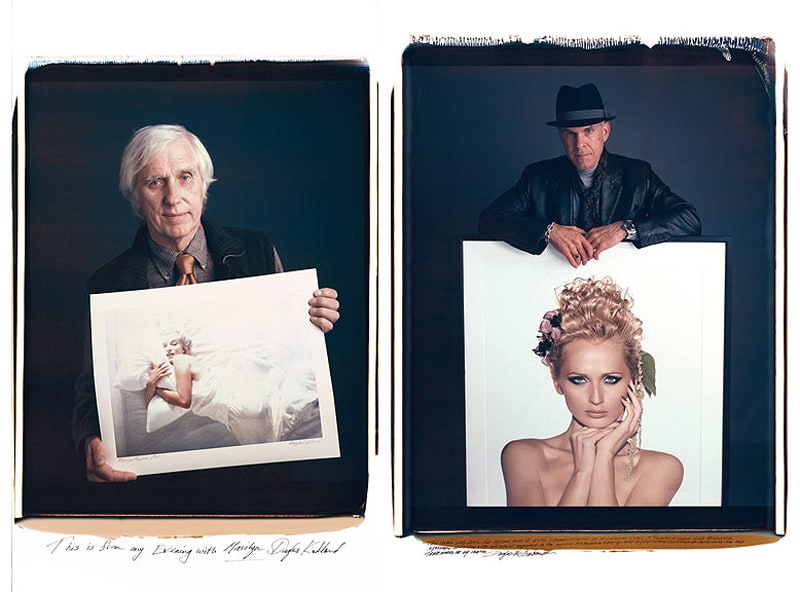 Several years ago, photographer Tim Mantoani got the idea to make the project 'Behind Photographs' of the other successful photographers who created the world-famous work. Because often the names photomasters overshadowed their popular images . Mantoani started the project in December 2006, decided to postpone his usual camera and try to Polaroid 20х24.

Lyle Owerko

Genius Steve McCurry with his legendary photo "Afghan girl"

Phil Stern with the photo of Marilyn Monroe.

Walter Chin holding a photo of model Gisele Bundchen.

Master of reportage photography Nick Ut  holding photo of the Vietnam War in 1972.

Joe McNally

Douglas Kirkland with a portrait of Marilyn Monroe

Carl Fischer

Arthur Elgort

Fabrizio Ferro

Harry Benson

Mark Seliger

Karen Kuehn