With the economy improving and disposable income up, home improvement reached new heights of popularity in 2018. Nearly six in 10 homeowners increased their home improvement budgets this year, with almost half of these planning to spend $5,000 or more, and twice as many homeowners planning to spend $35,000 and up, a LightStream annual survey found. Outdoor projects, bathroom remodels, home repairs, kitchen remodels and garage improvement lead the list of most popular projects.
To tackle any type of home improvement project, you first need the right set of tools. Here are four of the most basic tools you'll want to have handy before you begin.
Ladders
One basic piece of equipment you will need for many home improvement projects is a good ladder. If you plan to do outdoor projects such as repairing your roof or painting, you will definitely need a ladder. They are also essential for indoor projects where you have to reach the ceiling or a place high on a wall, such as putting up drywall, driving a screw in or pounding a nail in. When choosing ladders, selections should be appropriately sized for their intended tasks, with appropriate weight load capacities. It's extremely important to keep safety in mind, whether you're on a step ladder or an extension ladder.
In order to safely use a step ladder, you should never stand higher than two steps from the top, meaning that if you have a vertical reach of 1 foot, you will be able to reach a point about 4 feet above the top of the ladder. Most step ladders only have rungs on one side, but twin step ladders have them on both sides. Platform ladders (podium ladders) have a standing surface on top with a rail extension for extra contact, stability and utility.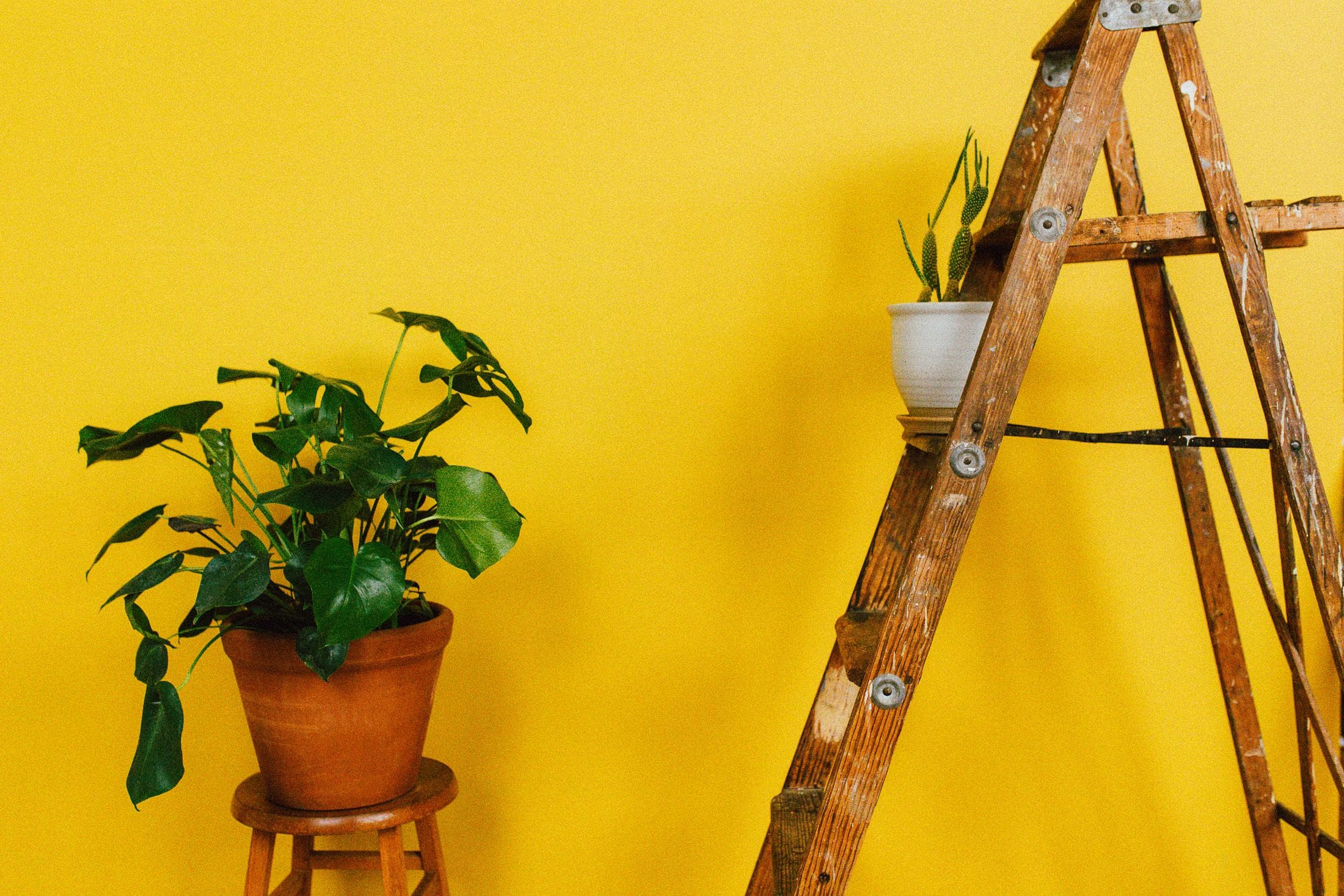 For reaching taller spots with an extension ladder, where the fourth rung from the top is the tallest safe point and sections must overlap 3 to 5 feet depending on the length of the ladder, get a ladder 7 to 10 feet higher than the point your ladder will rest against. If you want to use an extension ladder to step on your roof, you will need one at least 2 feet higher than your gutter. A step ladder can also be used for locations without a spot for resting an extension ladder, during tasks such as ceiling fan installation.
Tape Measures
Another essential tool in a home improvement toolbox is a tape measure, says This Old House. Tape measures are needed for most common projects, such as measuring wood width and length to finding the area for a paint job.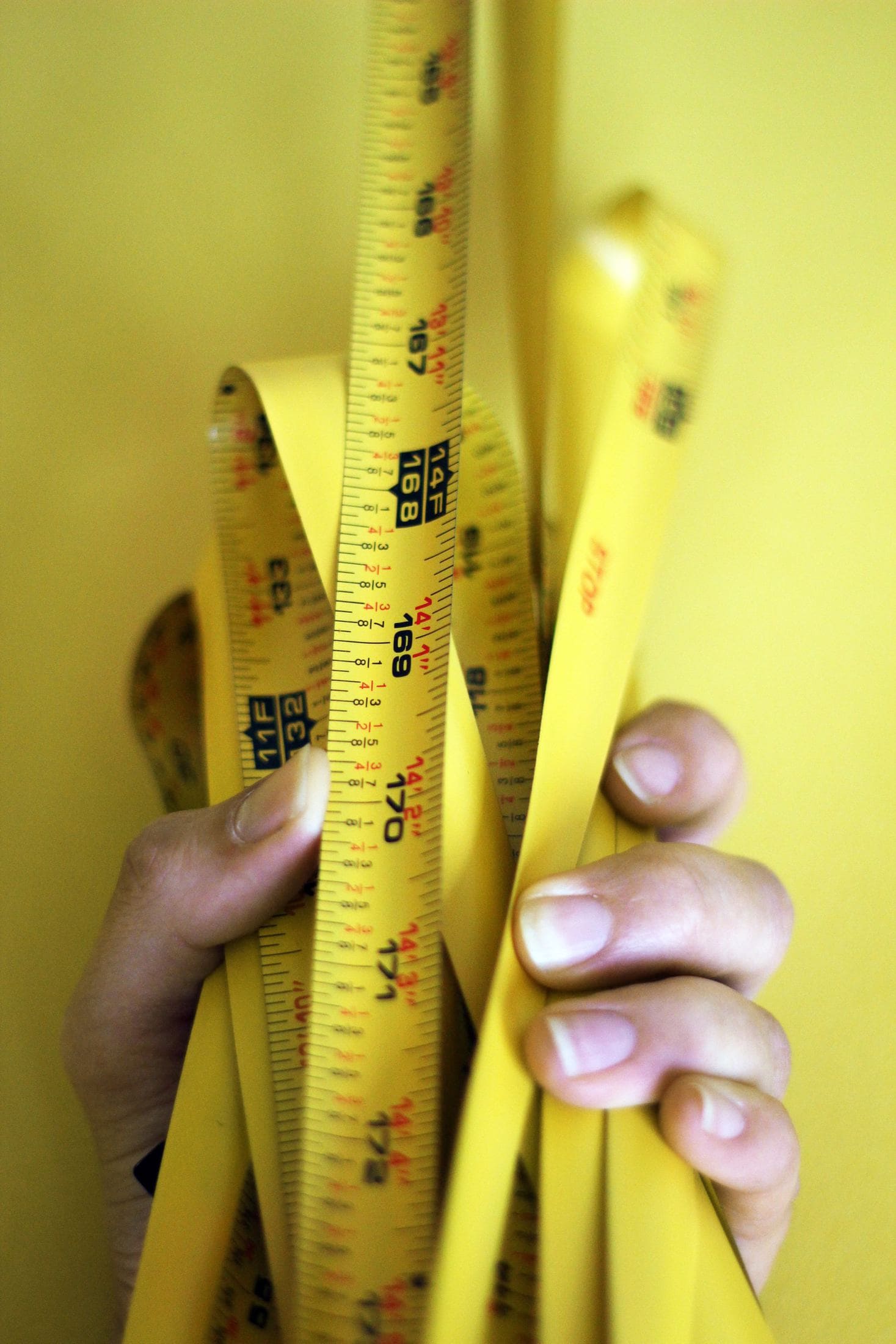 Tape measures vary by a number of factors. Lengths tend to range from 10 to 26 feet. Some tapes are thicker than others, ranging from three-quarters of an inch to an inch-and-a-quarter, which makes them easier to read, with tapes wider than an inch being easier to read. Tape hooks also vary in size, with larger tangs being easier to keep stable; some are magnetic. Tapes come in steel and fiberglass varieties, with fiberglass often used for longer tape measures. At Home Depot, there are always great deals that not only save huge but give discounts off thousands of home improvement products online using special offers like rebates and coupons here https://www.raise.com/coupons/home-depot.
Screwdrivers
Screwdrivers are another must-have for home improvement projects, and they come in two main varieties. Flat-head screwdrivers come with a single slot on top, while Philips screwdrivers have a cross-section in the middle. You typically will need multiple screwdrivers of each type in different sizes. A set of 10 is a good place to start, or you can use a multi-bit screwdriver to save space in your toolbox. Look for screwdrivers with a sturdy design and comfortable grip. Here you can find a comprehensive review of best screwdrivers.
Hammer
Like screwdrivers, hammers are vital for home improvement projects. You need a hammer and nails when you need to fasten together two parts with more shear strength than a screw can handle. For example, decks that have to withstand strong winds need nails.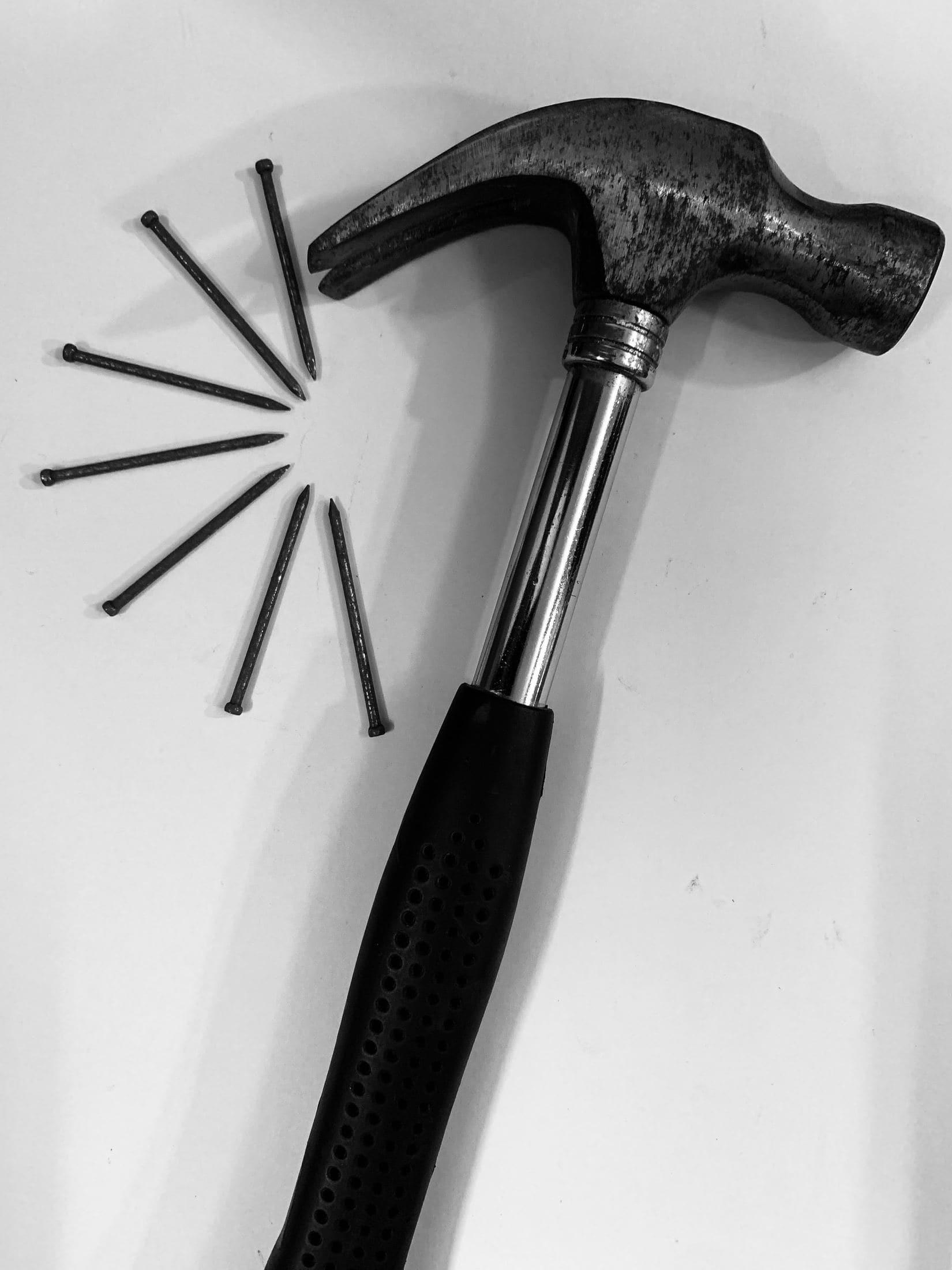 Fortunately, you can get most of your work done with a single all-purpose hammer, says Family Handyman. Look for a hammer with a medium weight, a smooth face, a rip claw and a handle made of something other than wood such as steel or fiberglass. A weight of 16 to 20 ounces is good for general purposes.
While they aren't the only tools you'll need, a ladder, a tape measure, a screwdriver set and a hammer will lay a foundation for a good working tool set. To you help find the best tools available, you should consider using a tool website like Toolsfirst.com These items will come in handy on just about any home improvement project.