What could be more picturesque than a tower in the middle of Spanish vineyards? This is precisely what architect Alejandro Ramirez has created with his mirror-clad LAN-4 building. The structure was designed as a temporary landmark for the Concéntrico festival in Logroño, Spain, and the community so loved it that it stayed on site for an entire year! Reflecting its surroundings and offering mesmerizing visuals, this tower is an actual work of art.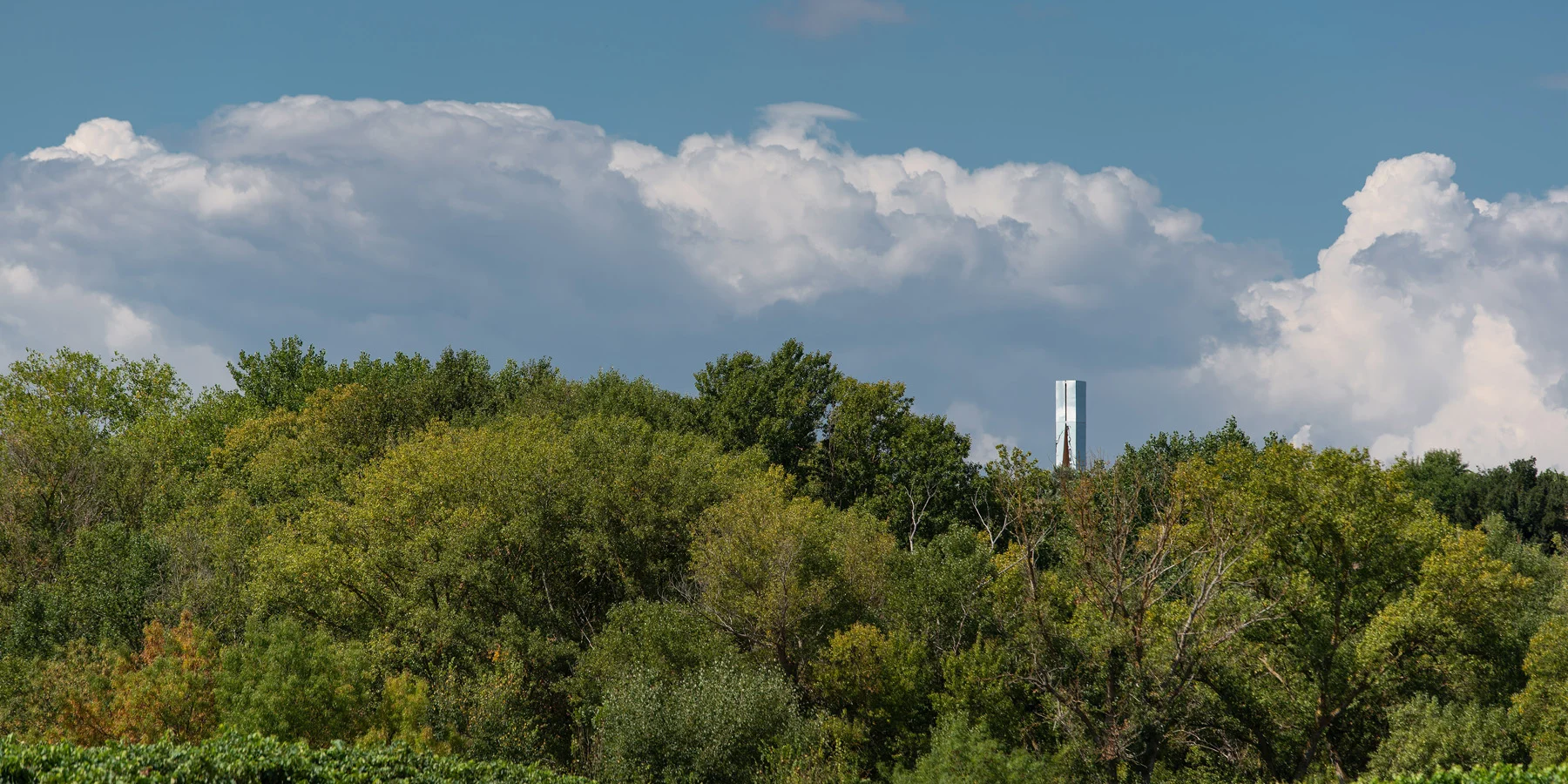 'For the annual architecture and design event in logroño, Spain for its concentric 06 edition, this winning project is based on the most popular wine motif' – remarks oe architect Alejandro ramírez (more here). The installation appears as an elongated vertical element that reaches a height of 7.50 meters. The entire shape aims to pay homage to wine's high quality and renown—its four exterior faces are made up of a mirror-skin, which refers to the exquisite glass within a wine bottle.
The tower stands out against the Garnica wood interior. It generates a landmark on one of viña Lanciano's plots, bringing its scale closer to the context of the Ebro river and the mandible bridge and creating contrasting reflections. The LAN-4 installation does not attempt to compete with the natural environment. Instead, it converses, frames, and inhabits with it. The building's mirror cladding helps it blend in with its environment, which is a beautiful thing. The tower displays a different appearance depending on the position of the spectator. Furthermore, an aperture at the top of the structure allows you to view the sky.