Kiyoaki Takeda has built a wooden house that merges artifacts with nature by letting the property coexist with the earth and hilly terrain of its side. This project, located in the residential Setagaya ward of Tokyo, with neighboring buildings created on top of leveled land, made by giant concrete wallas to support the uneven terrain. The way this house got designed encourages its residents to a deeper connection with the natural environment despite the metropolitan surroundings of the area.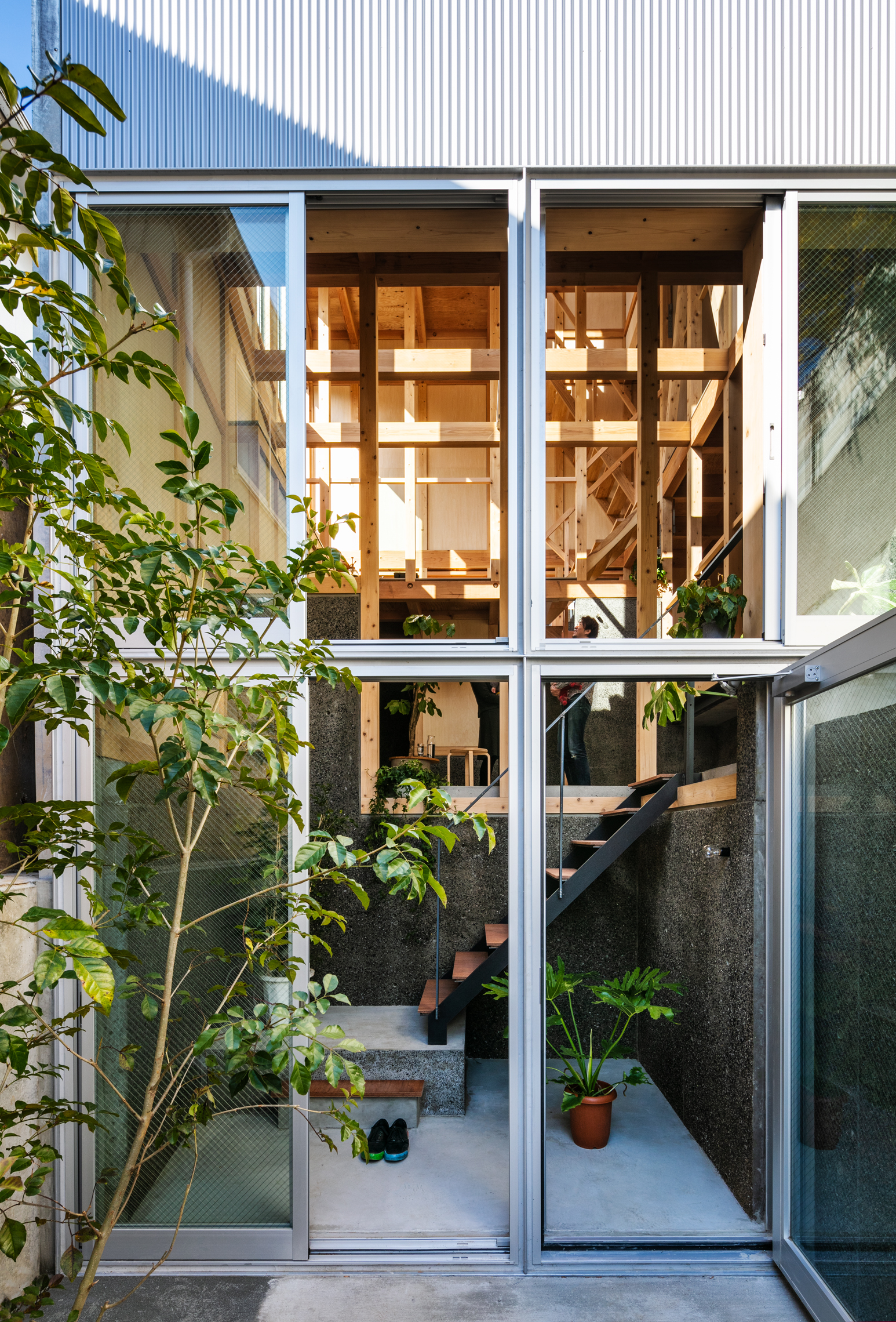 Takeda said that he'd like to apply the tactile sensation of living in a "place," which cannot be accomplished by only using soil to the floor. He claims that this sensation can be applied only when human beings are enveloped and supported by the structure of the earth, developed from the contrast between artifact and nature. He was aiming for an architecture that gets full of the force of life, rooting the universe itself. It is destined to be a house for young couples and their children. The freshly built home takes significant advantage of the uneven ground of the area, characterized by a severe slope with a difference in the height of 3,5 meters.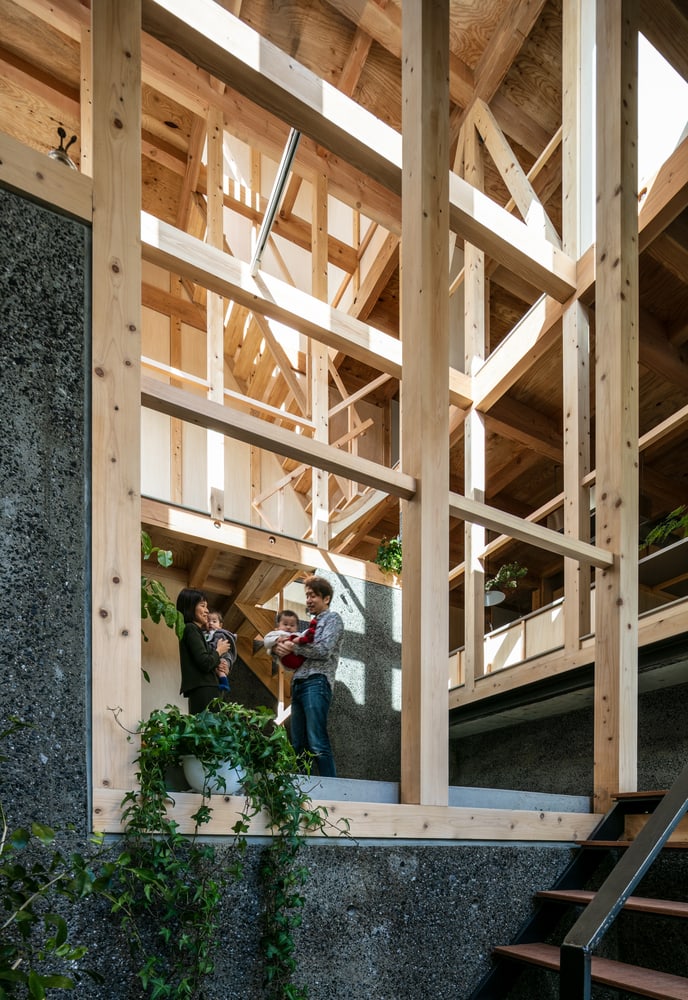 A few tiny areas have been dug out to use the most of the terrain's nature. In the meantime, plenty of retaining walls got designed to help the height variances that happened from the digs. Each of five small retaining walls that merge artifacts and nature is shaped differently. One thing that binds them together is the flat structure bolstered by T or L shaped ribs and hold the earth load with its thickness.
The authors' idea behind the wall's thinness was to acknowledge the retaining wall as a crucial part of human living space and to include this wall in the insides of the house, despite its geothermal feature.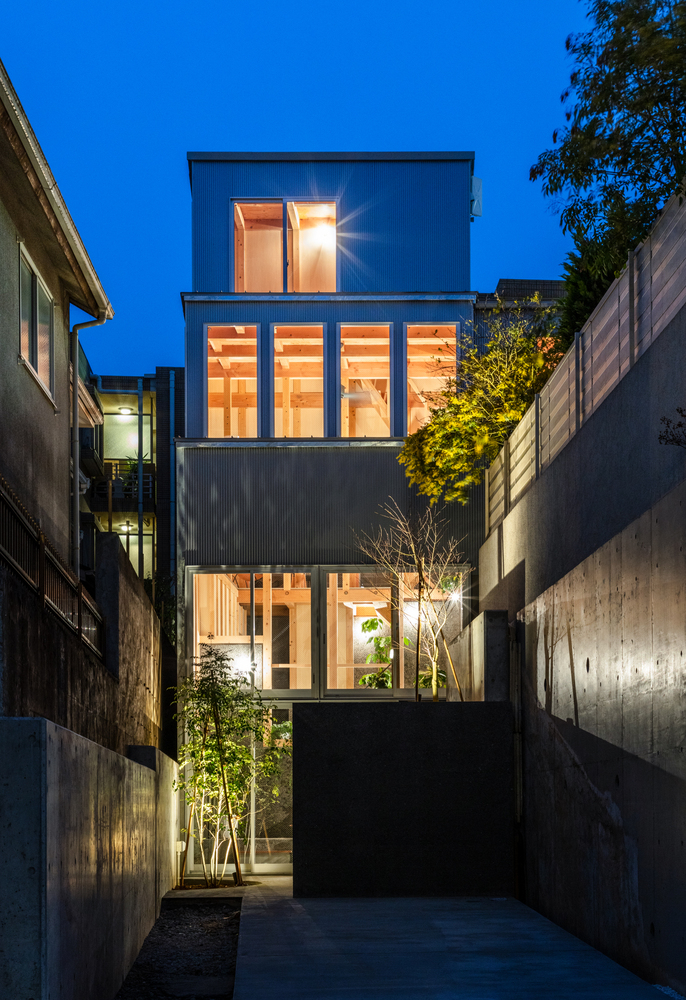 By tracing the earth's shape of the foundation and retaining walls, plus constructed with tho layers reinforced timber and concrete, the architecture extends to this building. The reinforced structure is located at the lower part of the building – the reinforced structure – is the underfloor area which is transformed into an interior. By including it into the living part that got set with the timber creation, the inside contains one enormous atrium that accommodates a variety of skip floors with diverse environments. The timber structure gives an open frame that reveals the atrium insides, granting an option to increase the floor space in the foreseeable future. At last, Kiyoaki Takeda says that residents of these houses, feel the difference in each area. Then they can discover their wat to design their life within this particular environment.
Website: https://en.kiyoakitakeda.com/