Robyn Rich is an artist that specializes in miniature paintings of eyes. Robyn has been commissioned to paint the eyes of cutlery. Robyn was inspired by a trend from the Georgian era where people would commission tiny renderings of a person's eye to be painted on cutlery they could carry with them. Robyn's work is deeply personal for the wearer because they are anonymous and indiscernible to most but deeply personal.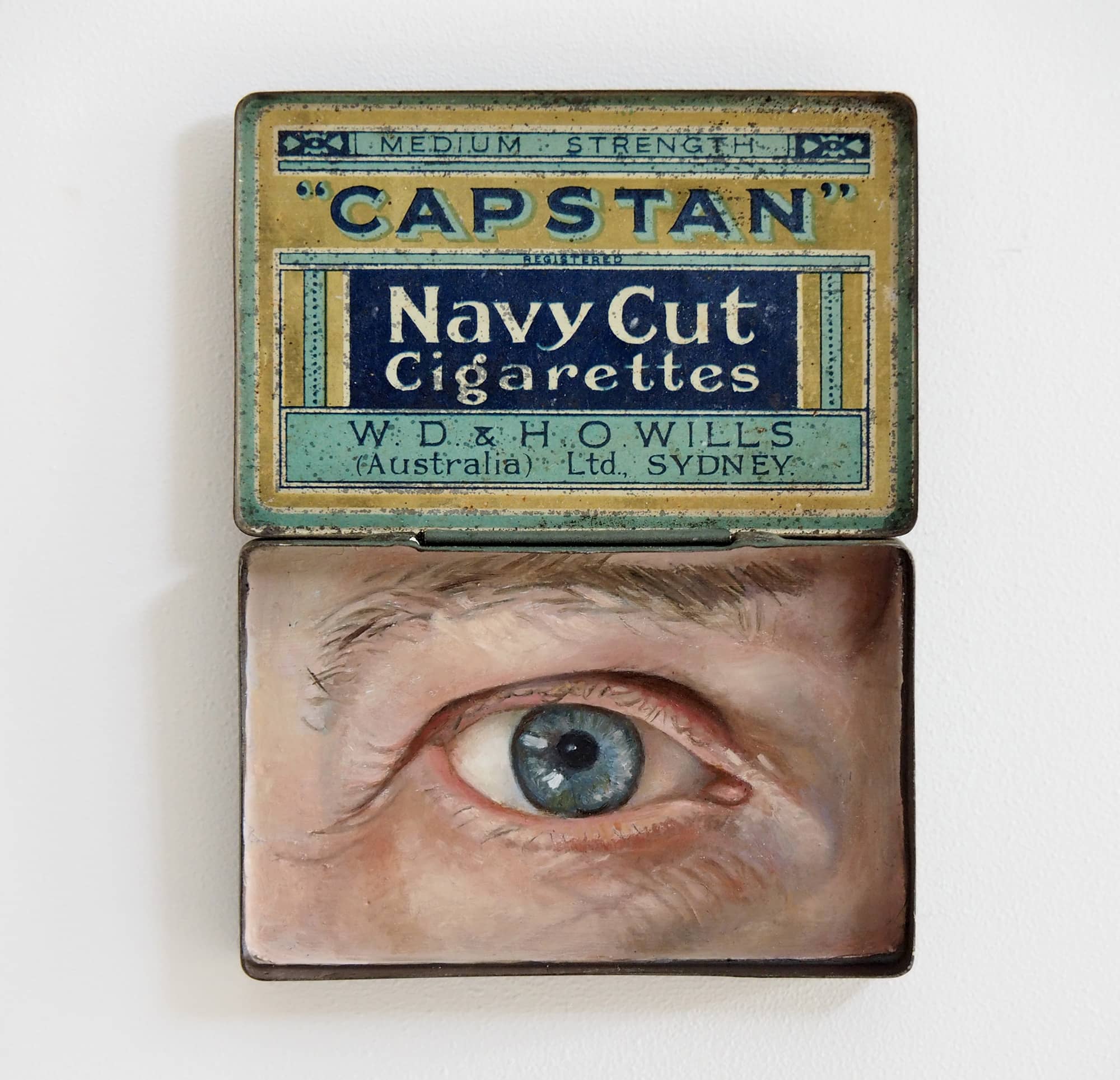 She's been painting for as long as she can remember. She would spend hours a day meticulously crafting these tiny creations, from the smallest of blades to the most delicate silverware. The paint was so minuscule that you had to hold it in front of your eyes to see and admire her work. It wasn't until she got out of college and one night found herself with nothing better to do when she decided that maybe this could be her passion. And now, many years later, Robyn has become an expert on recreating these miniature masterpieces onto anything from a spoon, fork, or even a lighter!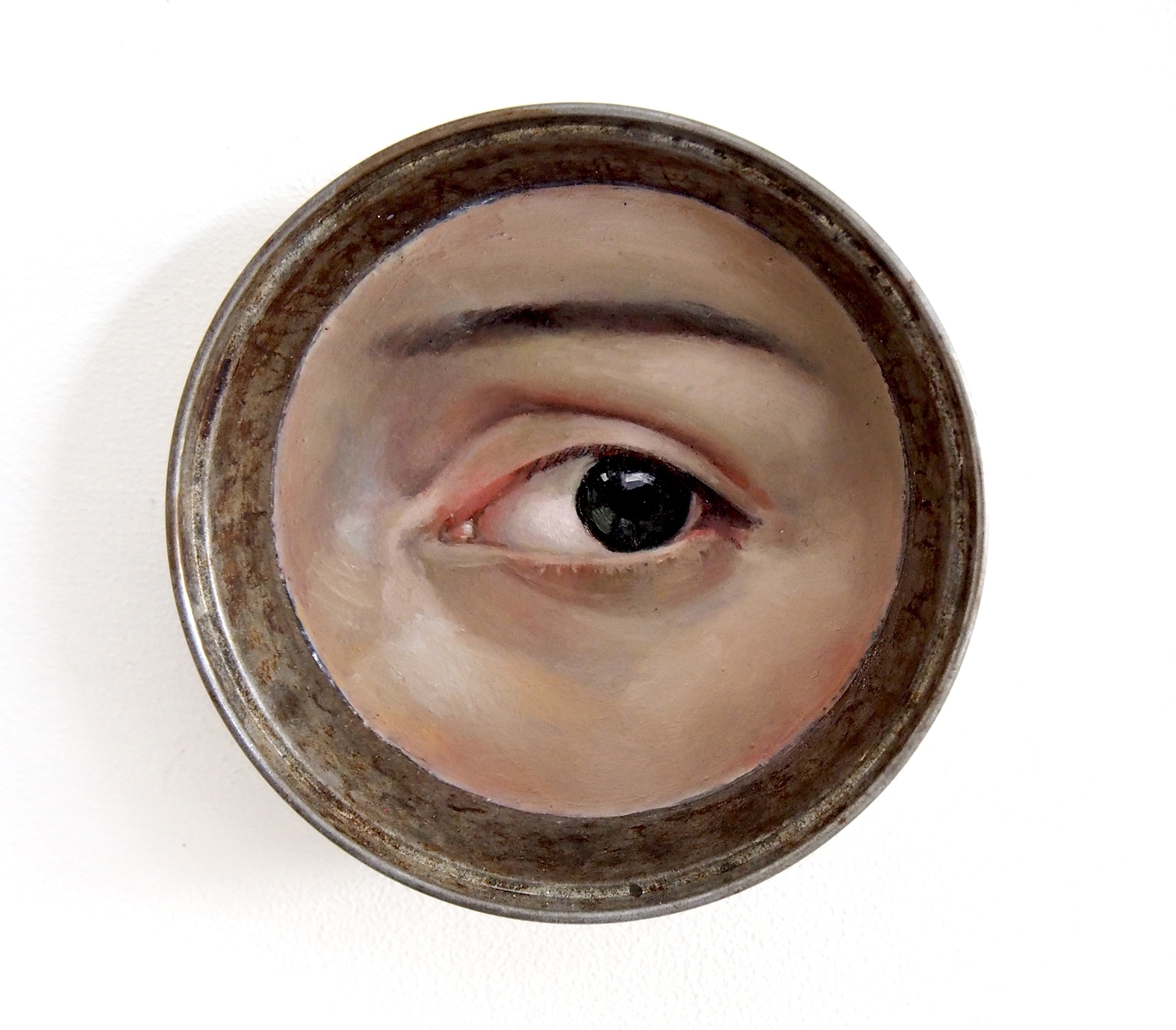 "I like to make art out of old things that have been forgotten. People take for granted the objects in their lives, but I love giving them a chance at life again. Paint and canvas are my inspiration, and found items from nature or our day-to-day lives are my materials." Rich explains.
"Eyes tell a thousand words." This is true, but I don't know how they do it! The eyes can show so much emotion and yet never speak a word. And that's what makes me the perfect artist to paint them – because my work captures everything from surprise and worry to contentment. Eyes are where our smiles live, even when we're feeling sad or not wearing our best face for the world. That might seem like an obvious statement, but I've learned firsthand just how important it is to look someone in the eye without censorship." The Australia-based artist says.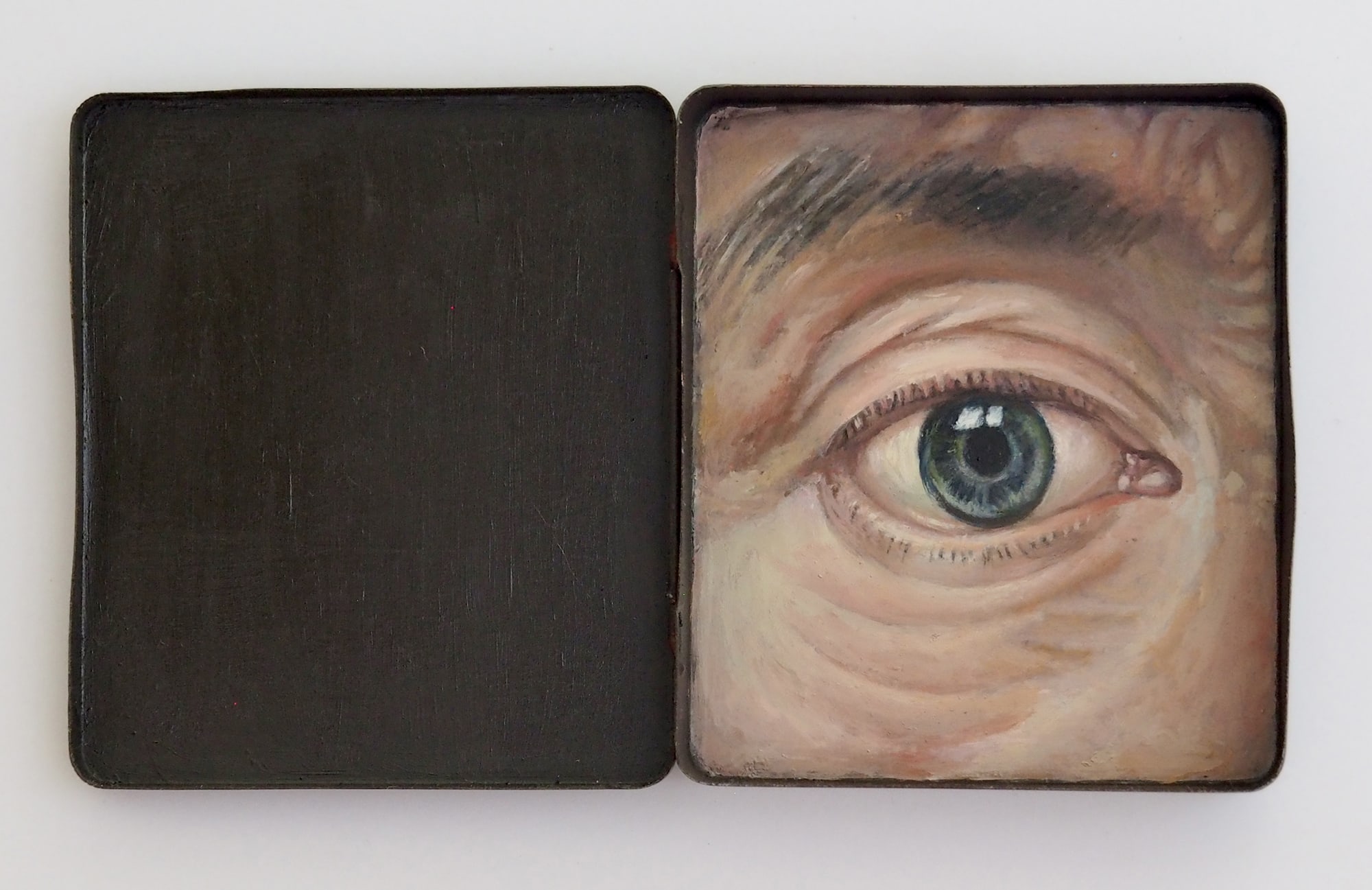 Alongside her ongoing series of domestic objects, Rich is currently collaborating with designer Kelty Pelechytik to create a line of custom wearables. She also has an upcoming solo show at fortyfivedownstairs in Melbourne, where she will unveil more than 100 pieces made by women and female-identifying people who answered the call for submissions from Jane's I See You project. Until then, find out about this artist's extensive archive through Instagram.