Do you like weekend camping excursions and Overlanding expeditions? If that's the case, we've got your ideal trailer! The BluOasis BlueMobile is a brutal off-road-ready trailer for weekend warriors and Overlanders. The BlueMobile trailer is the perfect choice for those who want to travel in style, whether Overlanding or camping in their backyard. It's based on a Humvee chassis, which gives it military-grade off-road capability. In addition, it has a solar power generator and an onboard atmospheric water generator. This means you can generate your water and power while on the go!
The BlueMobile trailer is petit but has all the capabilities you would need for off-grid living. It comes with 1.5kW of external solar panels, water-making abilities, and all in a compact package. The deployable solar panels on the roof would be meaningless without corresponding power storage. With a 15kWh lithium-iron-phosphate battery pack, the BluMobile trailer prioritizes power storage.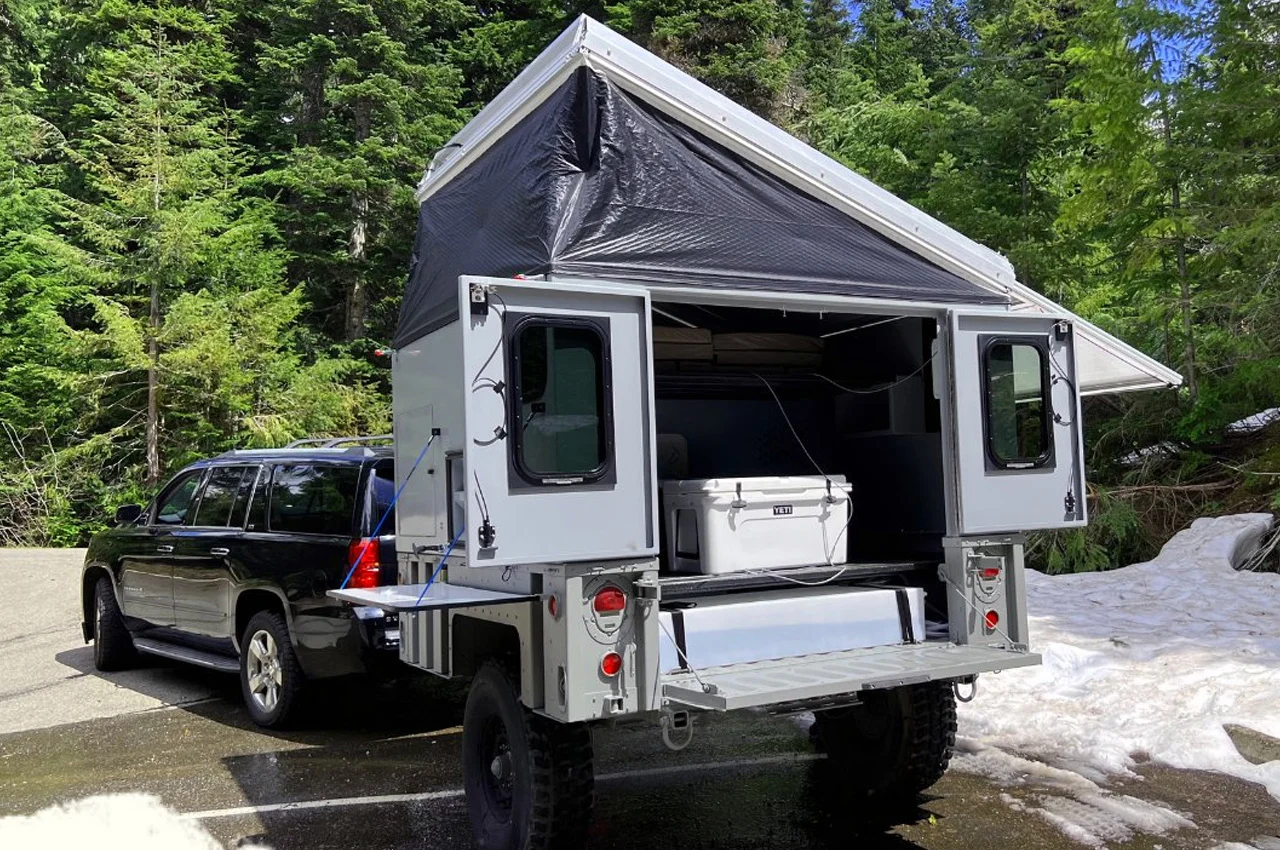 The Pop-Up BlueMobile trailer is designed to be a small lodging or base camp for explorers and a tiny movable home on a remote job site with necessary supplies. The RV has 4,250 liters of internal storage capacity that can hold your equipment and goods. It also allows for up to four people to sleep inside an RV. The pop-up roof provides possible additional living space for a queen-size bed (besides a double bed below).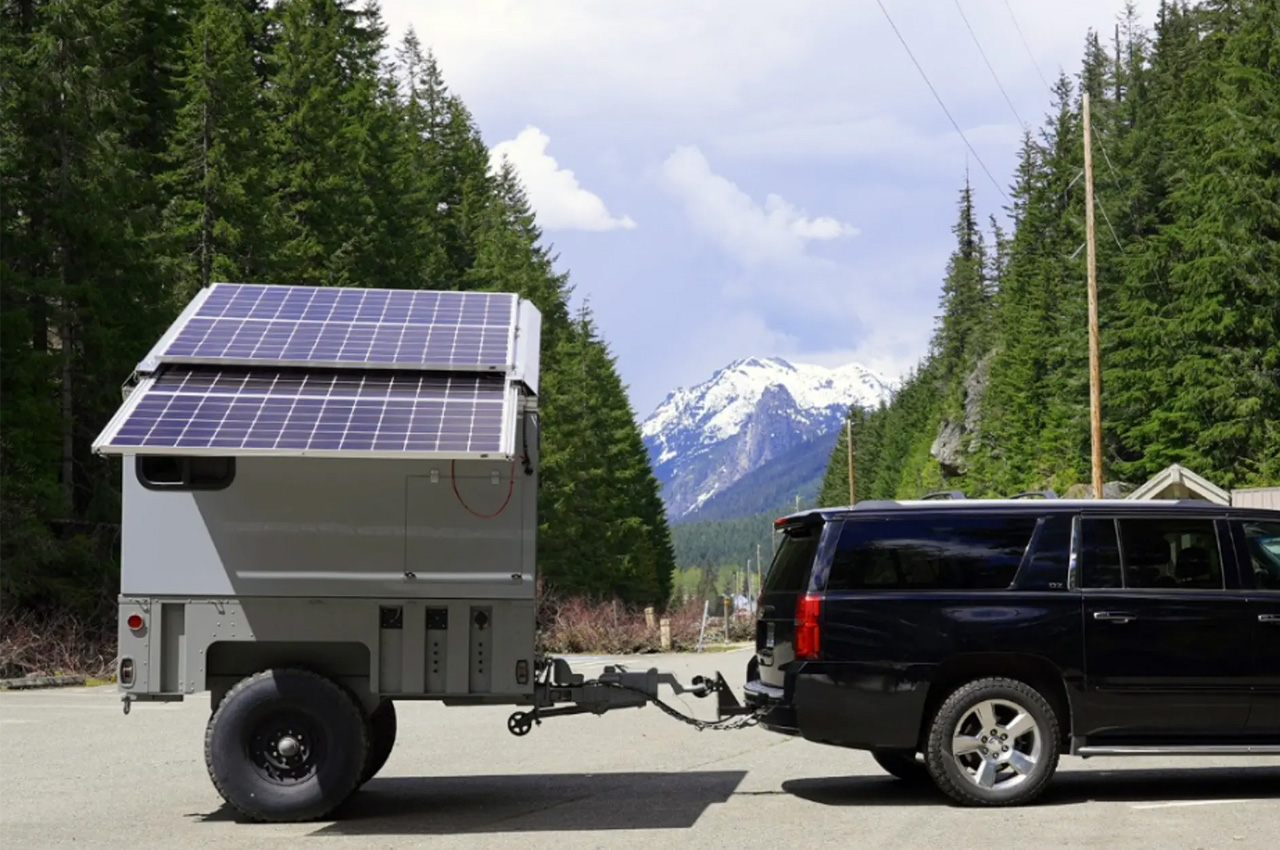 The BluMobile trailer might not be the most comfortable, but its self-sustaining water generator makes up for it. The system condenses humidity from the air and then runs the expelled water through a UV filtration system so that you can live off the grid without worry. A seedling box must be filled at roughly 60% humidity to produce drinking water from the air. An atmospheric water generator can create 38 liters of drinkable water daily when combined with an onboard 150-liter tank.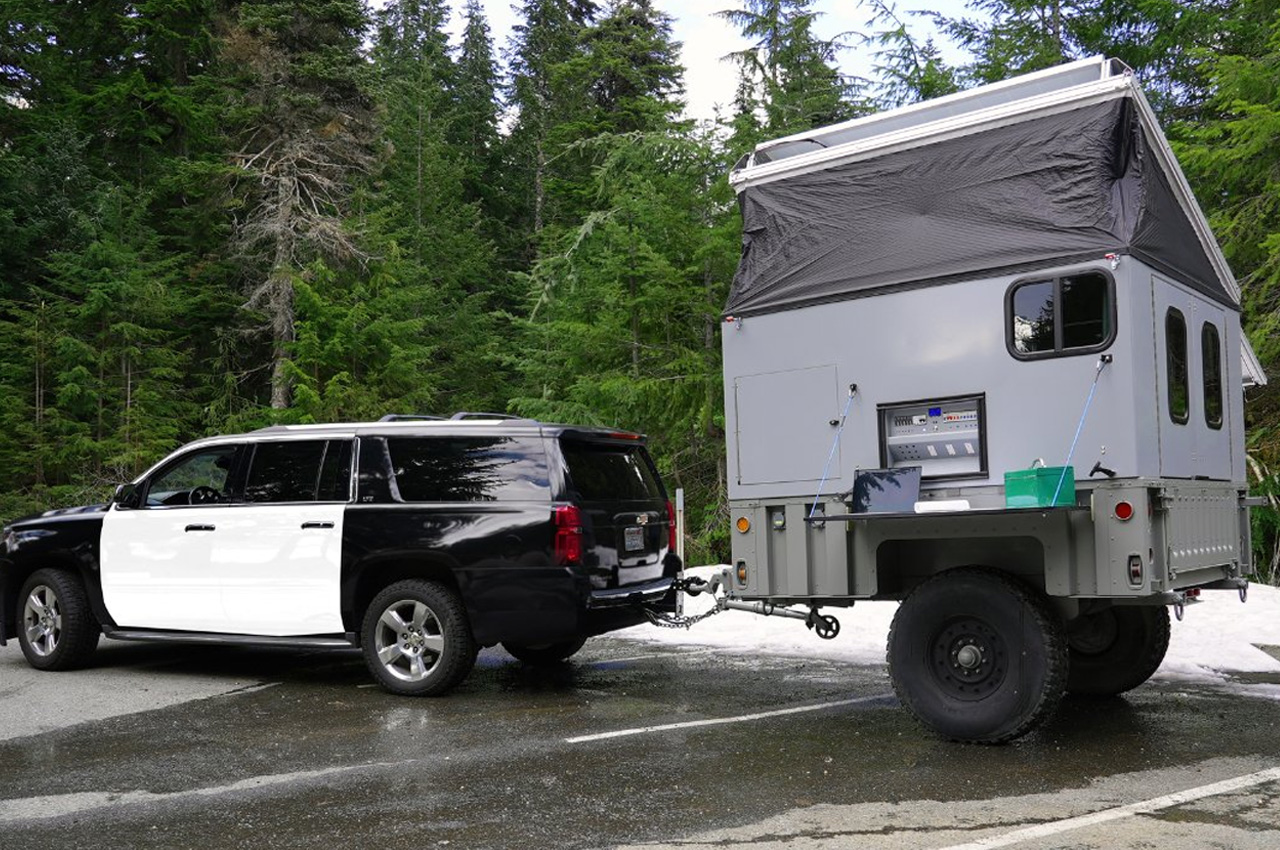 The solar panels and batteries help to provide power for cooking, working remotely, and parties that go late into the night. If you don't want the solar panels, BluMobile starts at $24,500. The trailer cost fits families who plan to live off-grid long-term and can be increased with add-ons or customization.