A driving license is a document that allows a person to use one or more vehicles when traveling. It is very imperative to carry a driving license when you are traveling in any part of the world. In case you have visited a different country and want to drive a car, then still you need to carry a document that allows you to do it. Getting caught up can be a big issue, so it is better for you to make sure that there's a safety net to fall back on.
Governments around the world are trying to combat fake documents every day, but the issue remains the same. How do we fight them? Fake document makers are so genuine in their work that the documents that are made are difficult to overlook easily. US is taking critical steps to make sure that fake ID's be stopped soon, which is why new laws are being put into perspective. Let us first understand the dynamics of the upcoming new laws: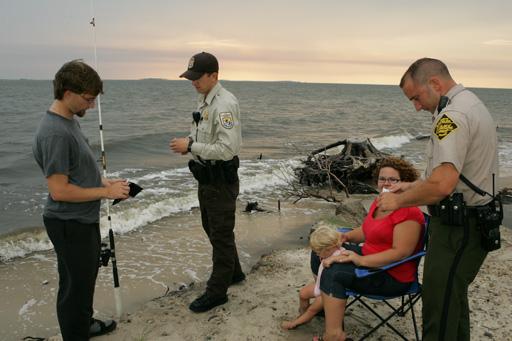 What is New York Real ID Act Compliant License?
New York is the heart of US which is why sheer steps are taken all the time to make sure that the local authorities are not fooled by residents or outsiders. Owing to the kinds of terrorist attacks and criminal activities that occur now and then, new laws are being carved to prevent further problems. Broadly speaking about the licensing act, people will now have three options of licenses when it comes to permitting, non-driver ID or a driving license:
Enhanced
This type of ID will cost an additional $30 over the local transactional fees.
Moreover, interestingly it will require your visit to the office to confirm your identity along with US citizenship. You will also have to prove your social security status. You cannot escape any detail when registering for this type of ID. Your residential address along with the place of birth will be verified too.
This document can be used to board a domestic flight or for entering a federal/military based building. In case you are entering the US border from Mexico, Canada or Caribbean countries, then you will need to carry this document mandatorily. This means that a strict security check will be conducted along with having this document.
Real ID
This ID is a genuine Real ID compliant. You won't have to pay extra costs along with the transactional fees. Moreover, just as with an enhanced ID, you will have to visit the office in the pursuit of verifying all your details. There is no chance that you can skip the process of confirming the veracity of every detail.
This document will be used to board a domestic flight and enter military/federal based buildings. Moreover, photo authentication will also be confirmed via this document. So, there is no chance that a person cannot have it.
Standard
This document is not Real Federal ID compliant. You will entail no extra costs apart from the transactional costs that are usually involved. This will not require any visit to the office to renew or replace the document. This document only shows the mailing address of the concerned person. However, this document will mandatorily need a person to keep the second form of identification to board a domestic flight.
This document is to be used for photo identification and to board a domestic flight only until 1st October 2020.
The important point to note here is that as per law after 1st October 2020, only enhanced and Real ID, will be used to board domestic flights.
Will these ID's solve the problem of fake ID's?
Well, as per laws, the issue is that there are still months left till the new law is made effective. This means that the state has a lot to atone for. The problem with fake ID's is that they are still being used and the issue cannot be overlooked. The biggest problem is with the Standard ID, which will remain effective until 1st October 2020. The process which entails is a very big problem in itself. A person who is not requested to come over to the office will surely be able to cause big problems by using a fake ID.
As for real and enhanced ID's, they will be made effective from 1st October 2020. This means that many fake document holders will still be able to scam the government officials. The chronic issue continues to infect the state. However, if we look into the depth of the process for the real and enhanced ID's, then this process will surely entail strict rules. A person will have to attend the office and confirm their identity. Thus, there will be fewer chances of people trying to play around with the ID documents.
Some people try to cut down the extra costs involved by not going through the conventional process. However, with effective steps taken by the US government now, the trouble makers won't easily be able to get away with what they do.
How are fake ID's gaining momentum?
Fake ID documents are a big problem for the state. Not just does the state loses in terms of revenue but it also has to cater to the issues that are created by negative people. A fake ID document can be made very easily and still confused? Yes, there are underbelly companies that provide the services at an affordable cost.
There are websites that are devoted to the purpose of providing fake documents to customers. The documents that they prepare are so genuine that it is difficult to put them through the test. A New York Fake ID Website is infamous for providing fake documents to people. These websites are run by small businesses whose bread and butter is dependent upon banned or illegal activities.
The business of these websites is increasing owing to the demand of the public. In case a stranger from China goes to the US as a tourist and doesn't have a driving license, then fake ID providing website will do that for him at an affordable cost.
If you have planned to travel to the US for holidays, then you better cut short your plans before October 2020. Having the right fake document is imperative here. Make sure you have a driving license and a membership of a club.
Conclusion!
Lastly, the important point to note here is that there is still a long way to go for fake ID's to get stopped. If fake ID providing companies have been working seamlessly for so long, then they might have come up with their solutions as per the new governmental laws. A fake ID is of great help when traveling but won't always save you.
If you are want to travel in a car on local streets of NYC, then you might get away with the local authorities. However, if you are planning to travel via domestic flight, then you could easily run into trouble with fake documents. If you are genuinely out of cash for transactional charges, then do lean on fake documents, but don't take them for granted. It is better if you work out your documents soon.