Companies may find it difficult to get started with their logo design. But it doesn't need to be a complicated, mind-numbingly confusing, or even frightening process like some believe it to be. In fact, with the free LogoMyWay logo generator, it's possible to design an effective logo in less than 10 minutes.
How does that sound? Most people love this idea because they not only get a beautiful logo; they do not have to spend too much time to create an amazing design. Even better, with this software, business owners can get expert help and guidance from our professional staff designers to help them create the perfect logo to meet their needs.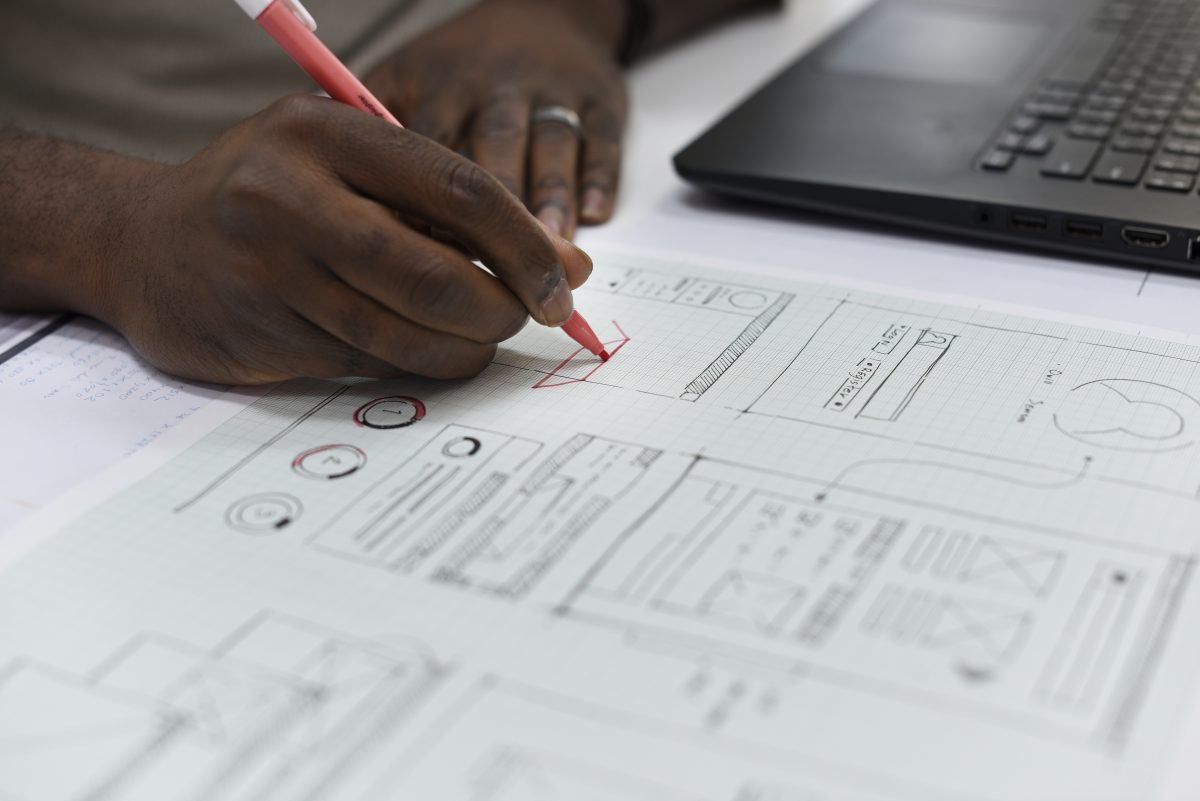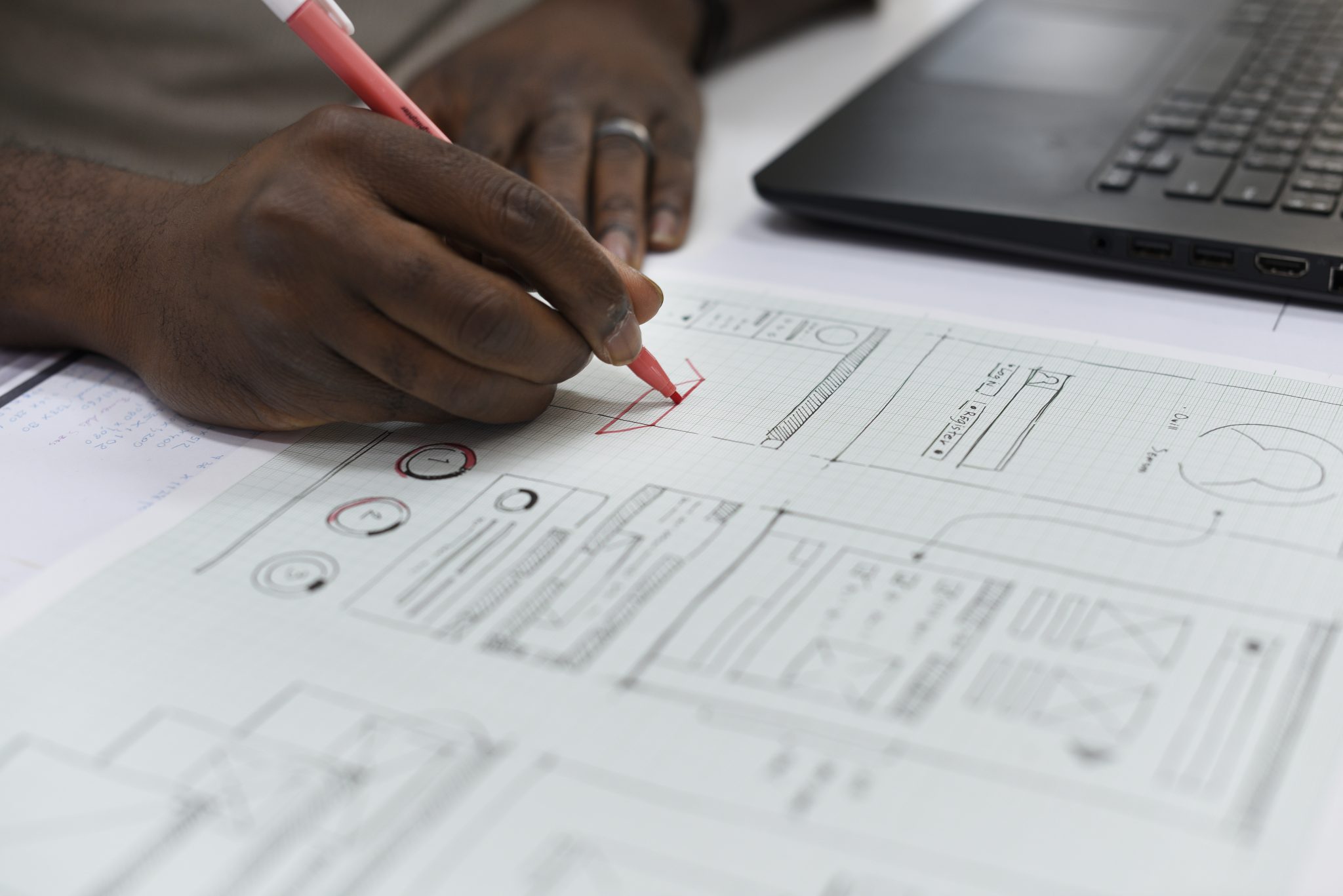 Are you ready to learn more about LogoMyWay logo designer? If so, please continue to read how you'll be able to design an incredible logo for your business in a matter of minutes.
Choosing Your Logo Design Package: Is It Expensive to Design a Logo Using LogoMyWay?
Before you begin, it's important to know that there are different packages to consider when using this logo maker software. Each package has various levels that make it possible to decide which option is best for your business or personal brand.
For starters, we offer a standard package that costs $49.95. In this package, you'll receive high-resolution PNG and JPG files, files containing transparent backgrounds, and vector files including PDF, EPS, and SVG.
The premium package retails for $79.95. You receive everything in the standard package plus unlimited edits using the software and multiple variations of the logo for use on social media websites.
For those in need of professional assistance, you can choose an additional add-on for an extra $99. This premium service is beneficial because a professional logo designer will work with you in a one-on-one capacity to design the ideal logo to portray your image.
Like the other options, you'll receive unlimited revisions until you're 100% satisfied with your amazing logo design. Plus, you can manipulate and change the logo so it contains unique backgrounds, fonts, sizes, colors, shapes, and anything else you desire.
Please note that it will take around 2 to 5 business days to complete your logo when requesting help from one of our professional designers.
Lastly, you have the option to purchase your logo outright for $129.95. With the standard and premium packages, you can design your logo but other people are also allowed to use it.
With this add-on, you will own your logo and no one could ever use it because you'll become the copyright holder. We'll remove the design from the logo maker and no one will ever use it again.
Choosing Your Logo Colors: Get This Right to Attract Plenty of Customers to Your Business or Brand
Some companies have a difficult time deciding on the perfect colors for their brand or business logo. But it doesn't have to be confusing and it doesn't have to make you want to shout and scream because you're completely undecided.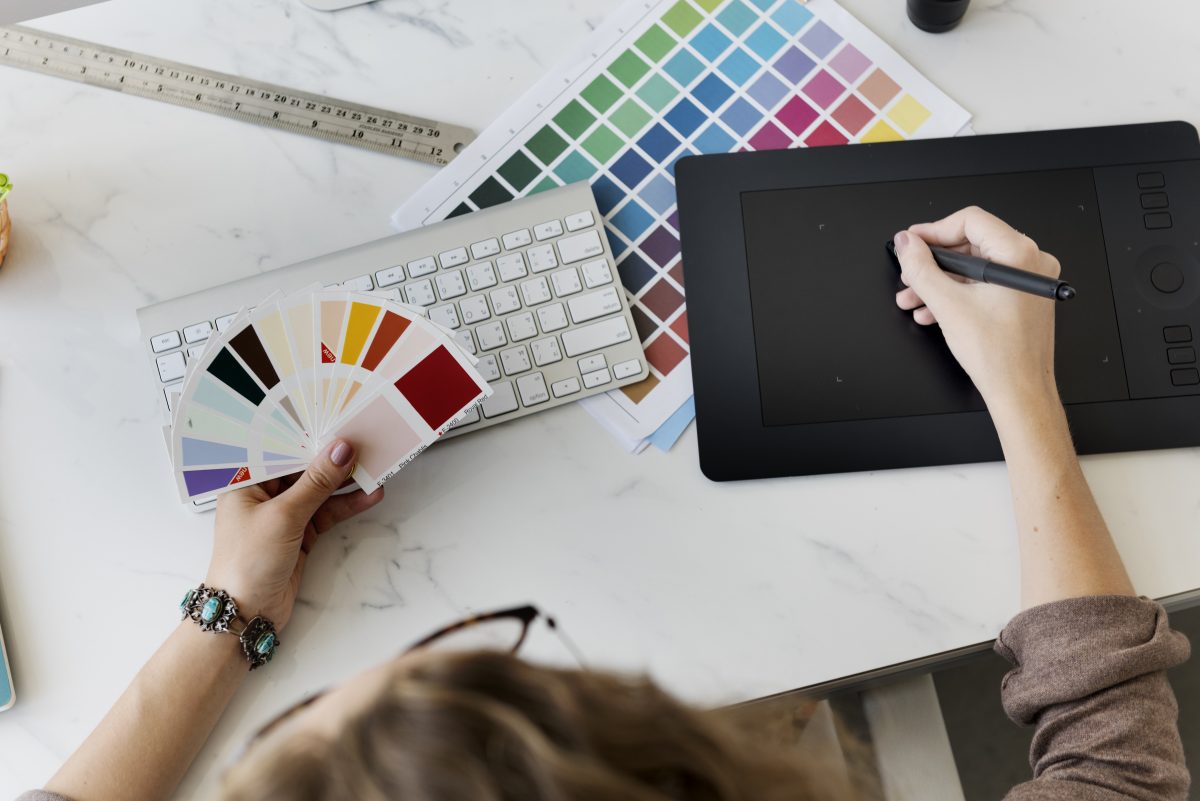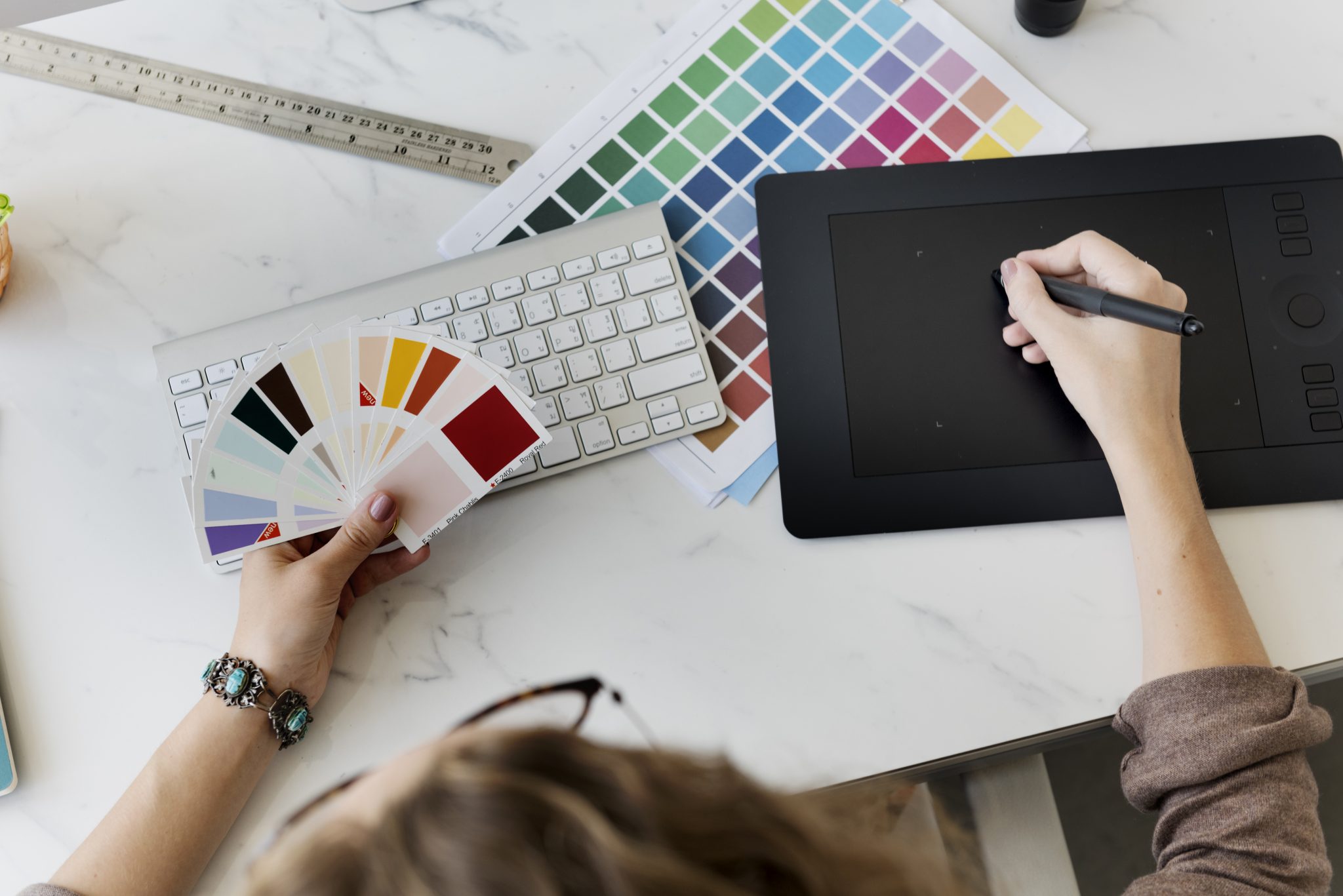 The awesome thing about this logo maker is it lays out specific color schemes and options that are perfectly suited to your design. So if you have a hard time coming up with your own color choices to seamlessly match the logo, the background, and everything else going on with the design, then you don't have to worry about this because it'll all be taken care of for you.
On the other hand, you can also choose whatever colors you want and you do not have to stick to a specified color design shown to you by the logo maker. If you have colors that you'd love to be represented within your logo, then you should definitely make changes to add the colors that you feel best represent your business.
Again, this doesn't have to be a difficult process. Just remember that the colors of your logo convey the message that your business is trying to present to the world. If you're really trying to catch the attention of potential customers, then you'll want to splash some red within your logo because it's bold, daring, and people tend to notice this color. It also represents anger, romance, passion, and other strong emotions.
On the other hand, if you're trying to present a calming and level headed presence, you'll want to add blue to your logo. Most people look at the color blue and experience tranquility, peace, and a sense of spiritual belonging and quietude.
Choosing Your Logo Font: Picking a Font That Conveys Your Company Message
Every company is different and every business or brand has a different message to portray. But no matter what that message is, it's necessary to pick the right fonts to make sure you get your meaning across. Otherwise, you could end up creating a confusing logo that potential customers cannot read or understand, and nobody wants that, right?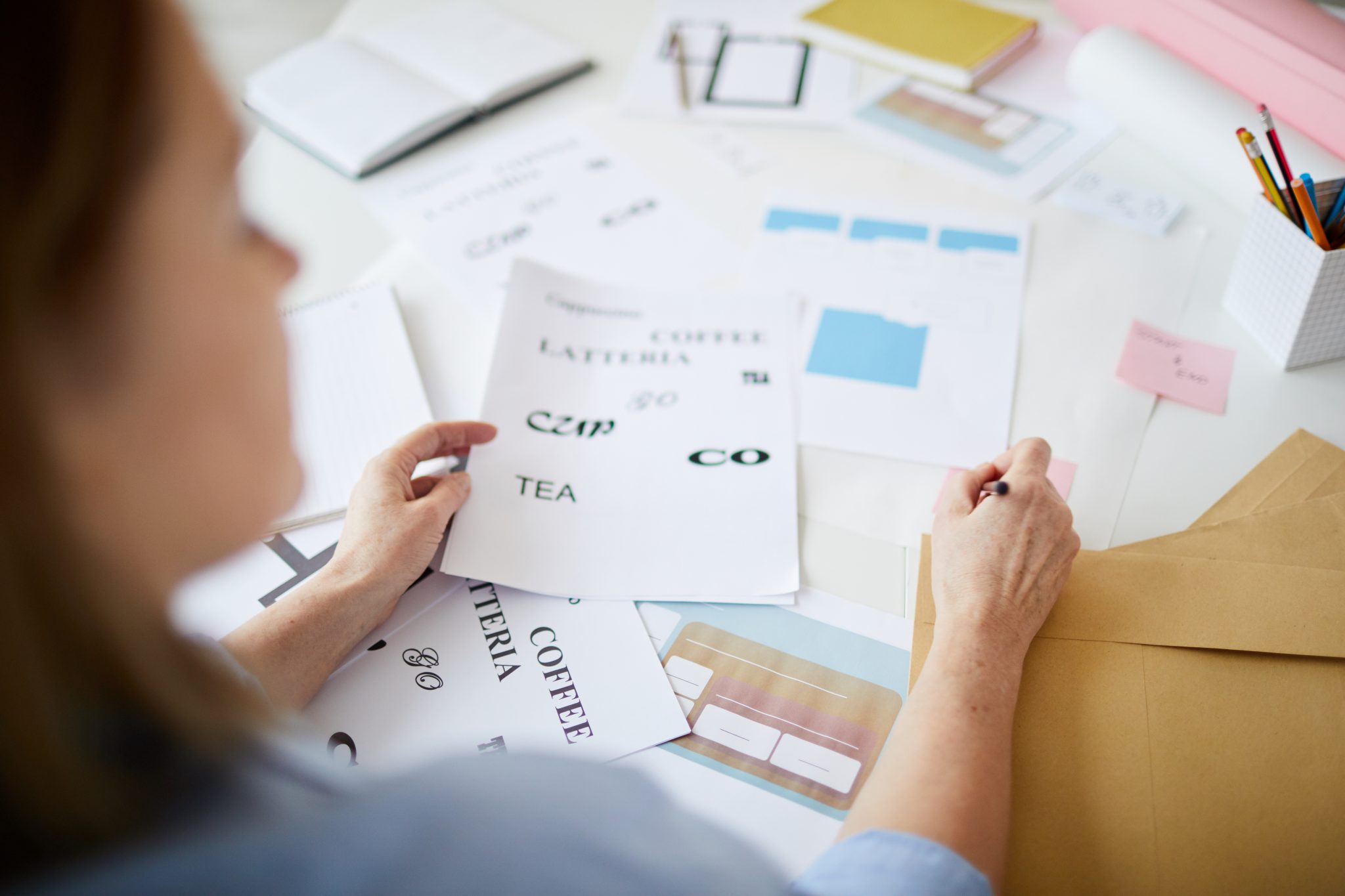 Instead of getting this wrong, please pay attention to the following elements and use them when choosing your font:
·         Simplicity – make sure your font or fonts are clean, easy to recreate when producing different versions of your logo, and more important than anything else the logo fonts need to be very easy to read. In some cases, it might be necessary to reduce or enlarge your logo, so the font needs to remain readable no matter the size. You also want an attractive looking font that will look good on promotional materials, business cards, banners for presentations, and other business or brand-related resources.
· Competition – some people feel the need to reinvent the wheel, but this is often the wrong approach. No one is saying you should imitate the logo of your competitors, but it's definitely worth it to analyze their logos. Why? Using other people's success to create success for your business or brand is definitely a brilliant idea. So analyze competitor logos and use their design elements that'll best represent your brand or business too.
·         Brand identity – do you have a specific brand identity that you're trying to portray? Maybe your company is very conservative in nature. You'll want to choose conservative-looking fonts like Century Schoolbook, Limerick Serial, or Expressway. If your business is more playful and fun, you might prefer options like Catholic School Girl, Cheri, or Hawaiian Punk. Just make sure the fonts you choose effortlessly match your brand.
· Minimalism – sometimes people switch up their fonts too often and have too many different options on their logo. This is confusing and unattractive at best. Stick to one or two fonts that are your favorites and nothing more.
Choosing Other Customizations for Your Logo: Mastering the Size, Shape, and Background
Last but not least, it's important to focus on the size, shape, and background when designing your logo. The great thing about this logo design program is there are many different options to choose from. So you'll never have to try to come up with your own shapes, sizes, and background choices because there is a plentiful supply of options already there for you.
Look over the various selections and mix-and-match until you come up with the ideal choices for these design elements. And you always have the option to check in with one of our expert logo designers if you feel like you're having a tough time creating the perfect elements for your logo.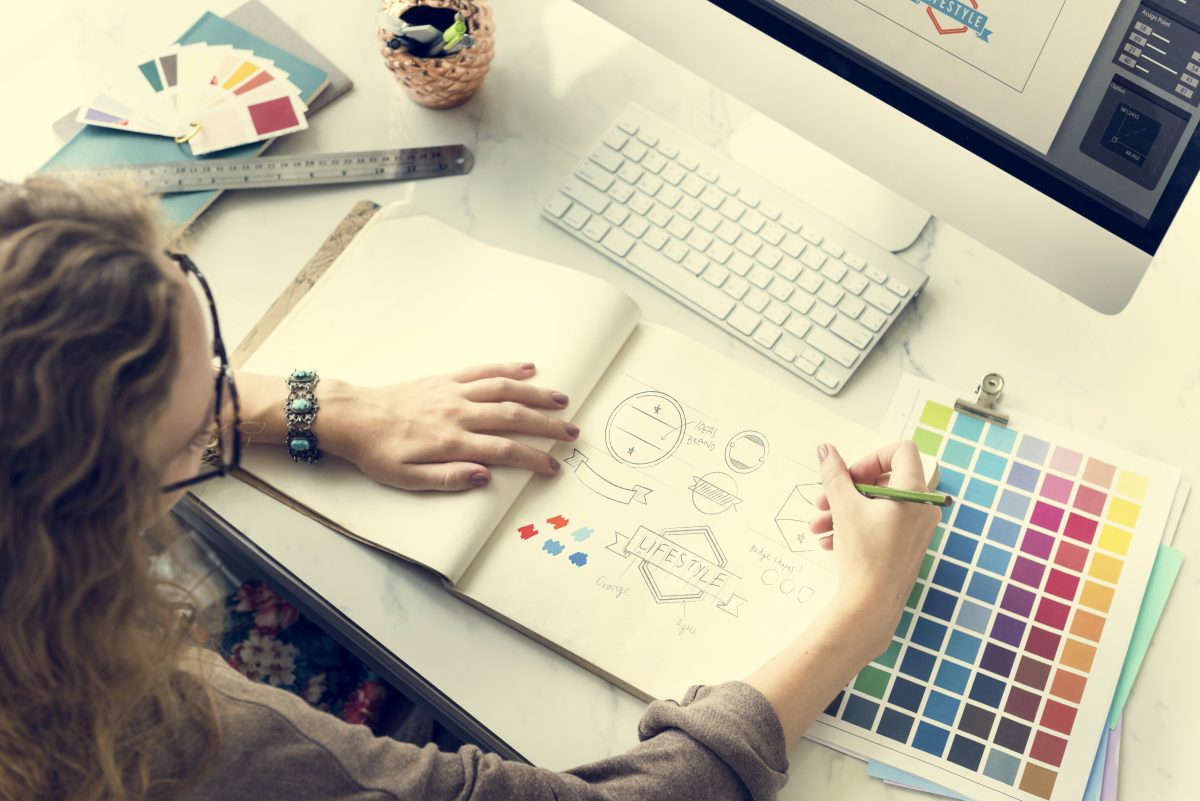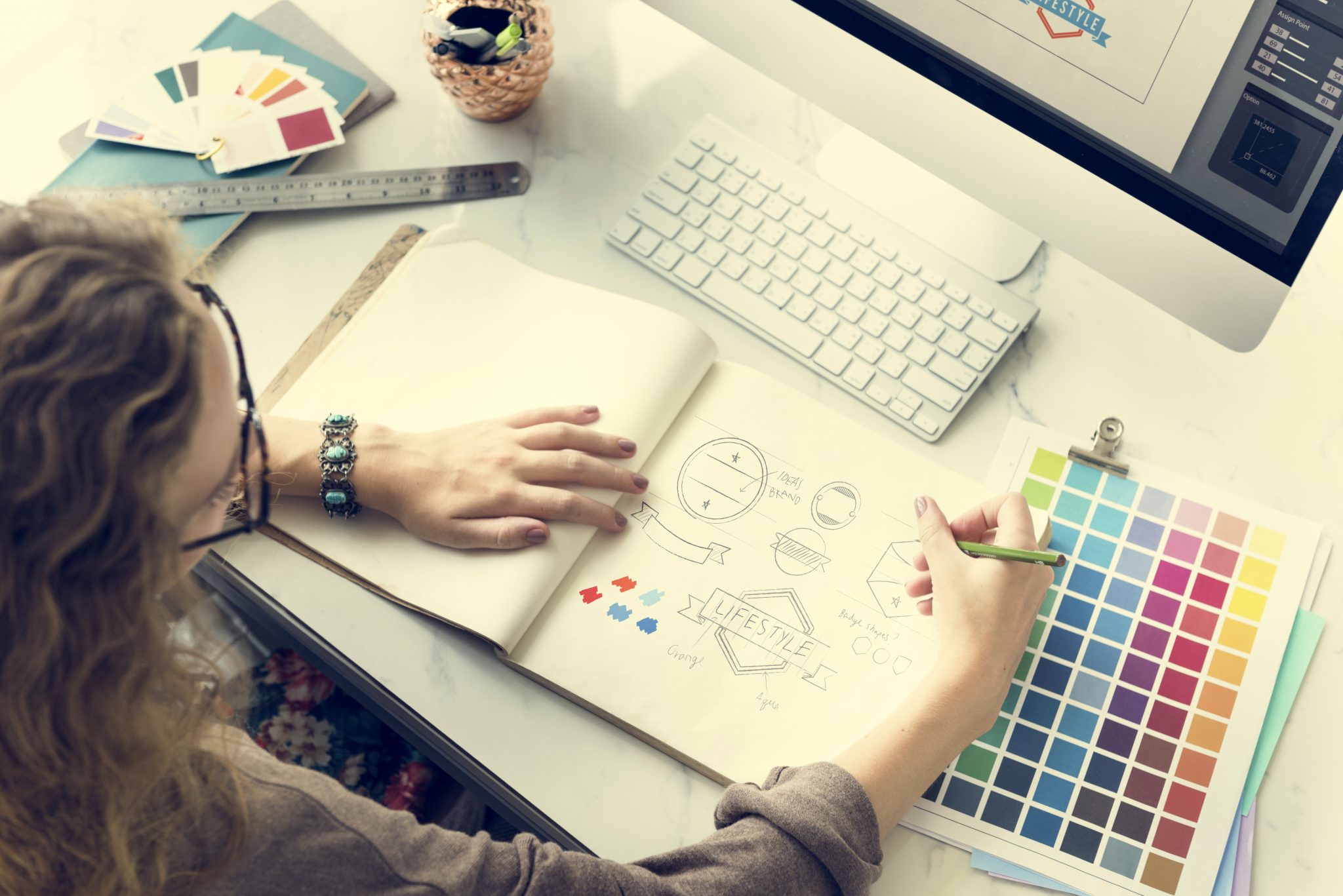 Try not to go too crazy worrying about getting everything perfect. Look at existing logos and use them as guideposts to create your expert design.
Final Thoughts
Using LogoMyWay logo design software is the perfect way to create an expert design for your business at a fraction of the price. Remember, professional graphic designers, tend to charge high prices for their work.
You can avoid paying a small fortune by using the logo creator, accessing our templates to discover a beautiful expert design, and customizing it to fit your business perfectly. Instead of needlessly paying big bucks, design your logo with the help of one of our on-staff designers and you'll have no trouble creating an amazing image to represent your exciting business or brand.