Every WordPress user has a nightmare – excessive profanity and excessive spamming wrecking havoc on their site. While prospects turn away from sites that are too profane, the search engines mark the ones too spammed. You are hard pressed to find a solution for this immediately.
You have a host of tools that can enhance your site's credibility for the human audience and for the search engines too. Let's take a look at a few choices you have to get rid of things that pollute your site.
WordPress Plugins that Ensure Your Site Remains Spam-Free

Well, as far as popularity goes, this is the oft-chosen tool for beginners with just created WP sites as well as for commercial websites with thousands of pages. With its complex engine that keeps track of data, filters out junk and puts all of it into the spam folder, it is one plugin to look up to.

It's one great plugin to stop any automated spam with its checkbox to separate human from spambots. But it comes up short to combat human spammers and pingbacks. Using a smart anti-spam technology, this tool is, however, capable of getting rid of every bit of dirt posted by spambots.
WP-reCAP

The WordPress version of the reCAPTCHA is a smart solution too. Instead of a verification system, this one uses an archaic word combination with distorted images of the wordings as CAPTCHA to filter out spam. It sure is obvious why Google, Facebook and such others are in love with it.
If quick and effective spam removal is your goal, this is a great tool. With its cool features such as low database load at heavy server traffic times, no reliance on CAPTCHA and blacklisting of IP address, it can help keep your site spam free. It also saves time, as it lets the user decide whether to remove spam automatically.
This one also uses a CAPTCHA verification process. And if it finds a spam at any point, it just stops the comment immediately. Once you have installed the plugin, it runs automatically targeting the spambots and getting rid of junk. It also ensures that all required fields are filled out before a user posts a comment on your site.
WordPress Plugins that Ensure Your Site Remains Profanity-Free
The name suggests it as a spam blocker. But it's also a great profanity filter. Its cool features let you categorize URL, spot script, filter profanity, detect malicious content and do a whole lot of tasks. The only downside is that it has compatibility issues with any other similar plugins.
It's one preferred profanity filter for WP users. The best advantage is it comes with an extensive list of profanities in English and a host of other languages. You need not create one. After it's installed, it checks every post and replaces the words with asterisks. Video moderation features are also available with the premium version.

Once you have installed the plugin, you can set up a series of filters. After you have completed the configuration, it will scan your entire WP site and replace profane words and phrases with the ones you have selected. It's also a handy tool to make quick changes to the content on many pages.
As the name suggests, this little plugin lets you replace every word you consider to be profane with something different. Your only task is to create the list of word replacements. Once you have done this, the tool does the rest. It also offers you the option to restrict the word replacement only to sections of the site.
With its array of flexible yet effective features, this plugin ensures that your site remains free from explicit or abusive language. You have your choices too – you can ignore an entire word with the flagged word or use wildcard characters for the entire word or retain the first or last letter.
Bonus WordPress Plug-in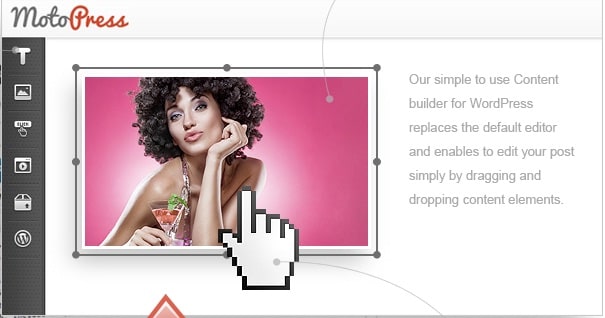 Once you have cleaned up your wordpress site from the massive attack of spam, I hope that you need a plugin that will help you organize your website in a more effective way. MotoPress Content Editor is a  highly powerful plugin that will let you turn the boring and default WordPress editor into a fully functional composure. It comes loaded with drag and drop feature which is all very cool.
Keeping track of spam and profanity and removing them is required. And it often seems to be an uphill task. But it needn't be so. Use the right plugins to combat the problems you encounter to create a popular WP site.