Sky Shelves is a product that makes life easier! No more annoying screws or tools and no more long manuals to read. Thanks to its innovative magnetic feature this shelf can be assembled in seconds!
You may adjust the height you desire and you may combine two boards to extend its length. Weather you computer screen needs it, your printer, your office in general or even anywhere in your home you think might need more organization, Sky Shelves is there to put an end to clutter!
Click here to found out more: https://www.indiegogo.com/projects/sky-shelves-your-space-your-design–3/x/15974903#/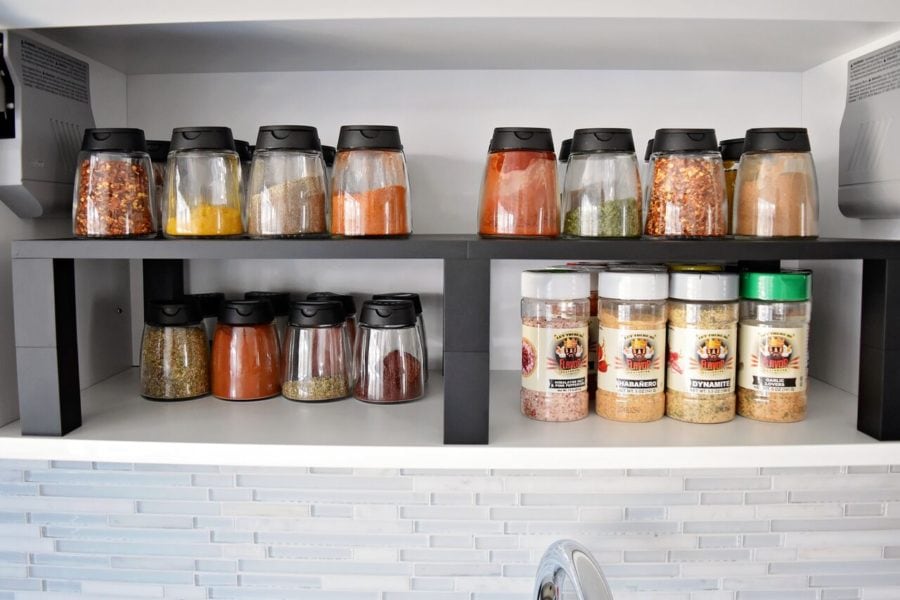 Revolutionize the way you organize with the Sky Shelves Customizable Magnetic Storage. Unlike traditional shelves, you can change and update your Sky Shelves to suit your needs. Compatible with any space, the Sky Shelves feature an innovative magnetic construction. You can add height and additional shelves with interconnecting pieces. Incredibly, this gives you the ability to redesign your space without the use of adhesives. In addition to convenience, the magnets are super strong to keep all of your items safe while the shoes of the Sky Shelves initiate a stronger magnetic charge when used between two shelves so you don't have to worry about the upper shelves sliding around. Finally, the Sky Shelves are waterproof and have an anti-scratch surface with a sleek aesthetic to last and last. 
The Sky Shelves are available in a number of different colours and sizes over on Indiegogo so are sure to fit in with any interior design endeavour. There are an abundance of features and reasons that will make you want to add the Sky Shelves to your storage line up including the fact they are extremely easy to clean, waterproof, portable, capable of being assembled in a matter of seconds and can be put together without any tools or screws.
If this looks like the sort of straightforward, stylish and functional furniture that deserves a place in your home or office then there is still plenty of time to head over to Indiegogo and show your support for the project and pick up some supremely versatile storage for a bargain price.
Click here to see for yourself!https://www.indiegogo.com/projects/sky-shelves-your-space-your-design–3/x/15974903#/
The answer to those daunting storage and shelving problems can be found via the Sky Shelves crowdfunding campaign on Indiegogo. This campaign has a funding goal of $25,000 within the first two weeks! 
https://www.indiegogo.com/projects/sky-shelves-your-space-your-design–3/x/15974903#/