Highlights from Paris's Fashion Week.
1. Margiela: Costume Drama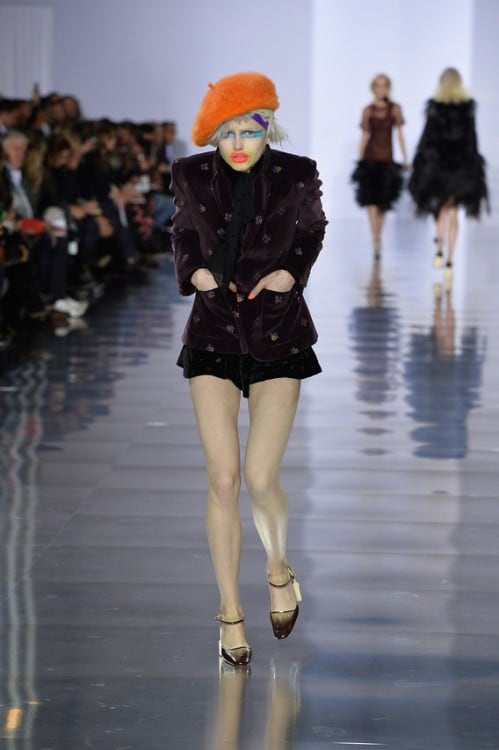 John Galliano nimbly proved he's been studying as he takes over a label that is virtually his alter-ego. In his debut of Maison Margiela ready to wear on Friday, the designer wowed guests with clownish models who skulked the runway in trim velvet suits and witch-like dresses. The Margiela touch came with coats that swung like backpacks, suspended from suiting-type vests. The Margiela logo—three stitches of white thread—sometimes came in the middle of the back rather than at the nape of the neck.
Henceforth, Mr. Galliano has apparently been forgiven for his trespasses. The fashion industry's elite editors and retailers lined up to see his ready-to-wear debut, four years after he was fired from Dior for drunken racist slurs.
It was a bizarre and exhilarating mashup. Margiela is based on anonymity and was founded by a designer who shunned press and never took a bow. At Dior, Mr. Galliano strutted down the runway with the most dramatic bows in the business—some involving several minutes of preening.
On Friday, guests who would normally charge for the door after a show ends waited, chanted for his runway appearance, and then waited some more. But Mr. Galliano didn't take a bow. After a minute or so of waiting, Renzo Rosso, president of OTB, which owns Margiela, said, "OK!" and stood, signaling there would be no bow.
2. Dior: Flintstone Fur
Wilma Flintstone made an appearance on the Paris runway of Dior in a pair of fur dresses that would be perfect for the modern cave woman.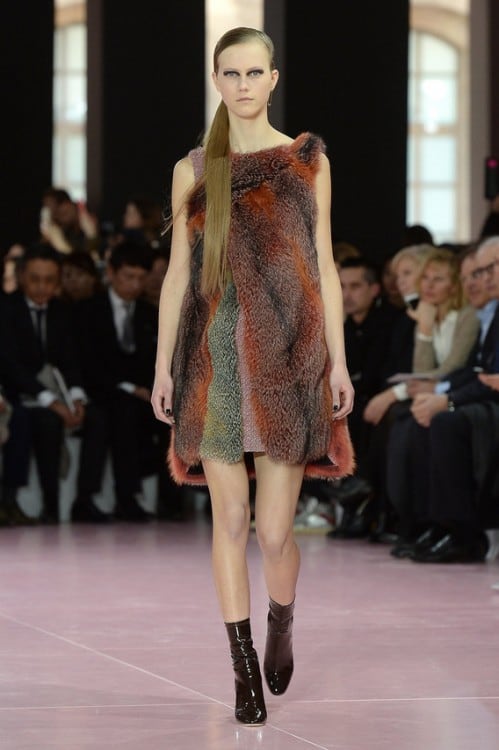 Designer Raf Simons is one of the world's most skilled couturiers, and his collection for fall was often graceful, perfectly tailored, and more wearable than his collections for the past several seasons have been. That could be good news for retailers, who are likely to avoid the parts of the collection that attempted, according to show notes, to define the "animalistic" sexuality of womankind.
Animal sexuality may be best left to Roberto Cavalli. For Dior, the best parts were the proportions of jackets and dresses—where an extra pinch of fabric creates volume at the shoulder blade. The catsuits and fur sheath dresses, though, suggested a jokingly kitsch view of feminine sex appeal.
3. Balenciaga: Bikers at Tiffany's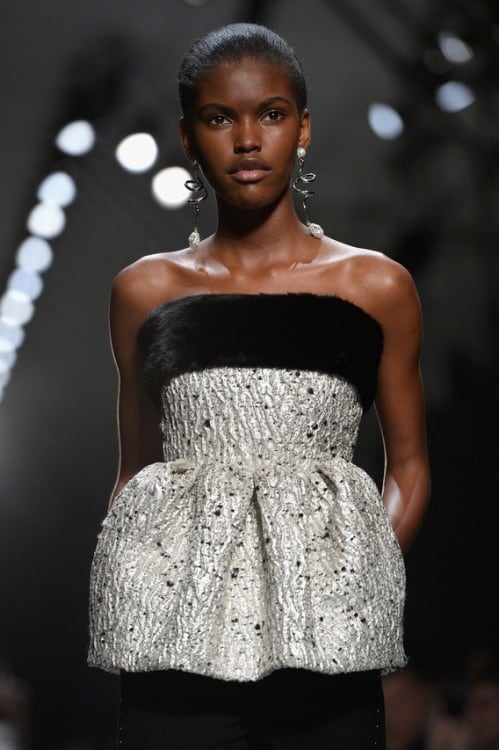 Moto chic meets "Breakfast at Tiffany's": Balenciaga's blending of fashion eras was a near-perfect meeting of modern-meets-midcentury. The iPhones flashing at the final three looks—cocktail dresses with metallic bodices constructed of metal staples or rings—suggest that fashion magazines will be vying heavily for who can shoot those looks for their fall fashion issues.
Highlights of the collection include black leather moto belts used as collars and pockets on dresses that otherwise looked like Audrey Hepburn would have worn them.
Designer Alexander Wang has had a huge learning curve with Balenciaga, to whom he has brought his astute skills with creating accessories like bucket bags and kitten-heel, studded booties. His apparel for the label this season suggests a new assurance with the job.
4. Loewe: Playing It Safe
Loewe has been reaching for the stars since hiring John W. Anderson to design its apparel last year. Mr. Anderson is largely responsible for the wave of hyper-androgynous clothing that has been increasingly important on runways in the past several years. His eponymous collections are famous for putting womenswear on men.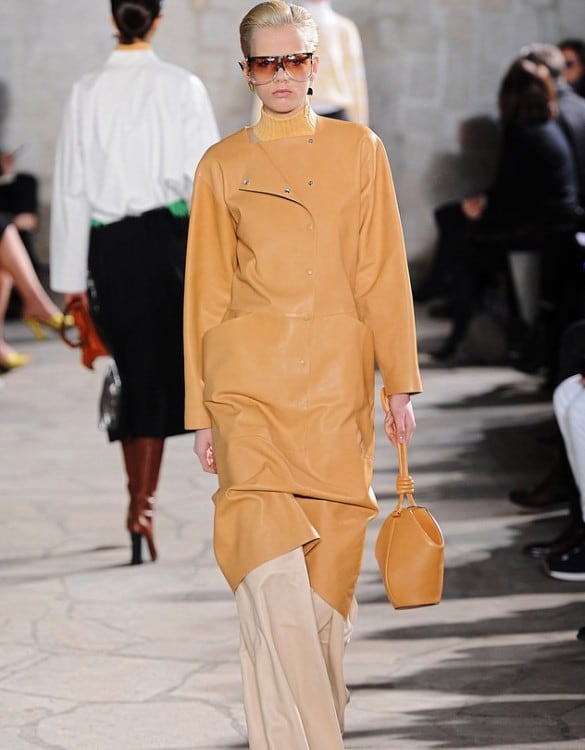 He isn't so boundary-breaking at Loewe. In fact, Mr. Anderson appears to be feeling his way into the world of mass luxury, where clients want expensive goods that don't challenge the senses. This season, his best looks were metallic pleated dresses that were noteworthy for their fabrics.
Still, Mr. Anderson has put Loewe back on the fashion map.
Source: www.wsj.com