Summer is right around the corner, which means you will be hosting a lot of barbecue parties. It is extremely important that you have the right kind of grill for these things, that is made of the right quality material. Stainless steel grills are considered to be the best kind of grills, and you need one of these bad boys in your backyard. Stainless steel is a term that gets thrown around quite loosely, so people underestimate its impact. While people remain skeptical and confused about how good these grills actually are, the truth is that they are worth the extra money because of a lot of reasons, all regarding the quality of it. These are some of the reasons that could potentially change your mind.
Better material
Stainless steel grills are made from thicker materials which means they are much more sturdy and durable than your conventional grills. You will not be purchasing a grill every six months, which is why you to buy something that will last you for years. This is why the thickness of the steel matters because that means it is not flimsy and will not break easily. You should also pay attention to the gauges. The lower the gauge, the thicker the steel will be.
It is built to last
The most popular reason why people end up having to throw their grills away is that it starts to rust. Stainless steel grills do not run the risk of rusting over a very long period of time, especially when it is maintained and properly cared for. You could have your grill for 6-7 years, and you can be assured that the steel will be gleaming even then. However, it is crucial that you thorough clean them after every use if you want it to last for a while. According to research, the stainless steel grill lasts five times longer than the conventional grills.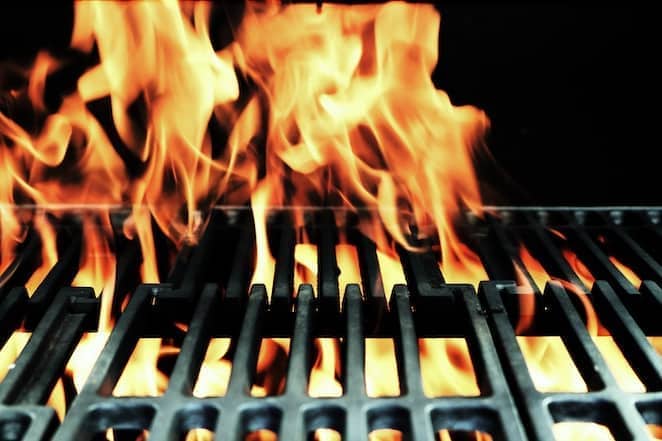 Your cooking will be much better
If you want people to keep coming around for your barbecue parties, then you can be assured that these grills will help you do exactly that. This is because the stainless steel grills enable an improved and convenient cooking experience for two main reasons. Firstly, you will not be making a mess out of things because it won't be a rusty and flimsy grill, and secondly, the way these grills are built, allow for the heat to be evenly distributed across all the meat you place on it. This will ensure that everything is thoroughly cooked from the inside. More importantly, you will have a very smooth cooking surface to work with, which will ensure that everything is cooked in the right way. When it comes to the regular cooking grills, it is extremely hard to find the right temperature and surface, and things end up being burned or undercooked.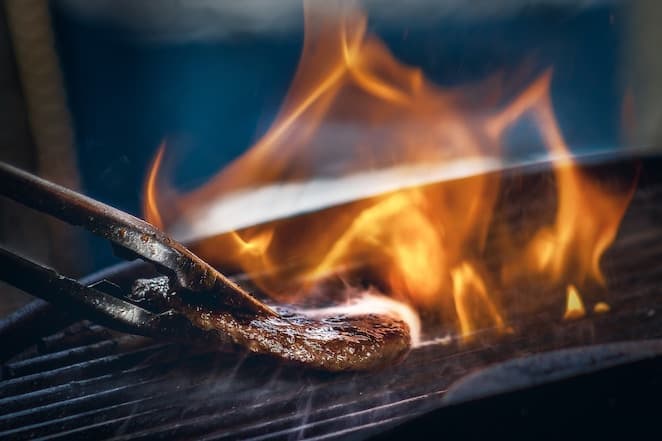 Easy to clean and take care of
Perhaps the most annoying part of hosting barbecue parties is the cleaning up you have to do at the end of it. Well, we have some good news for you! If you end up purchasing a stainless steel grill, you will find out that these grills are extremely easy to clean and maintain. It will not collect grease and get sticky. And even if you decide to keep it outside, it will not get dirty and tainted. This is probably one of the most important reasons why people get stainless steel grills because how easy it is to clean them, simple with a swipe of a wet cloth.
It will look nice
Let's be honest, who does not want a beautiful barbecue in their backyard, or by the pool? It is a gorgeous piece of equipment that will look great wherever you decide to keep it. Even if it is not being used, it will definitely add to the aesthetics of its surroundings. If you are fond of hosting barbecues, then you will be getting a lot of value and use out of the grill if you decide to get it.