Nowadays, the treatment of clear aligners is a product in great demand among adults and teenagers who want to improve their smile and their oral health, which is why they are encouraged to have this type of treatment as well as being a less invasive treatment than traditional orthodontics, it is comfortable and light and above all it is imperceptible to others as the colour of the aligner is transparent, making the appliance practically imperceptible to the eyes of others.
Orthodontics is a branch of dentistry that is based on the correction of dental problems in order to improve your image and your health, it must always be under the supervision of a professional dentist.
In this way, damage to the mouth such as crowding, overbites, and open bites can be corrected. These are some of the malocclusions that clear aligner treatment can help us to correct, as long as you are consistent in your treatment.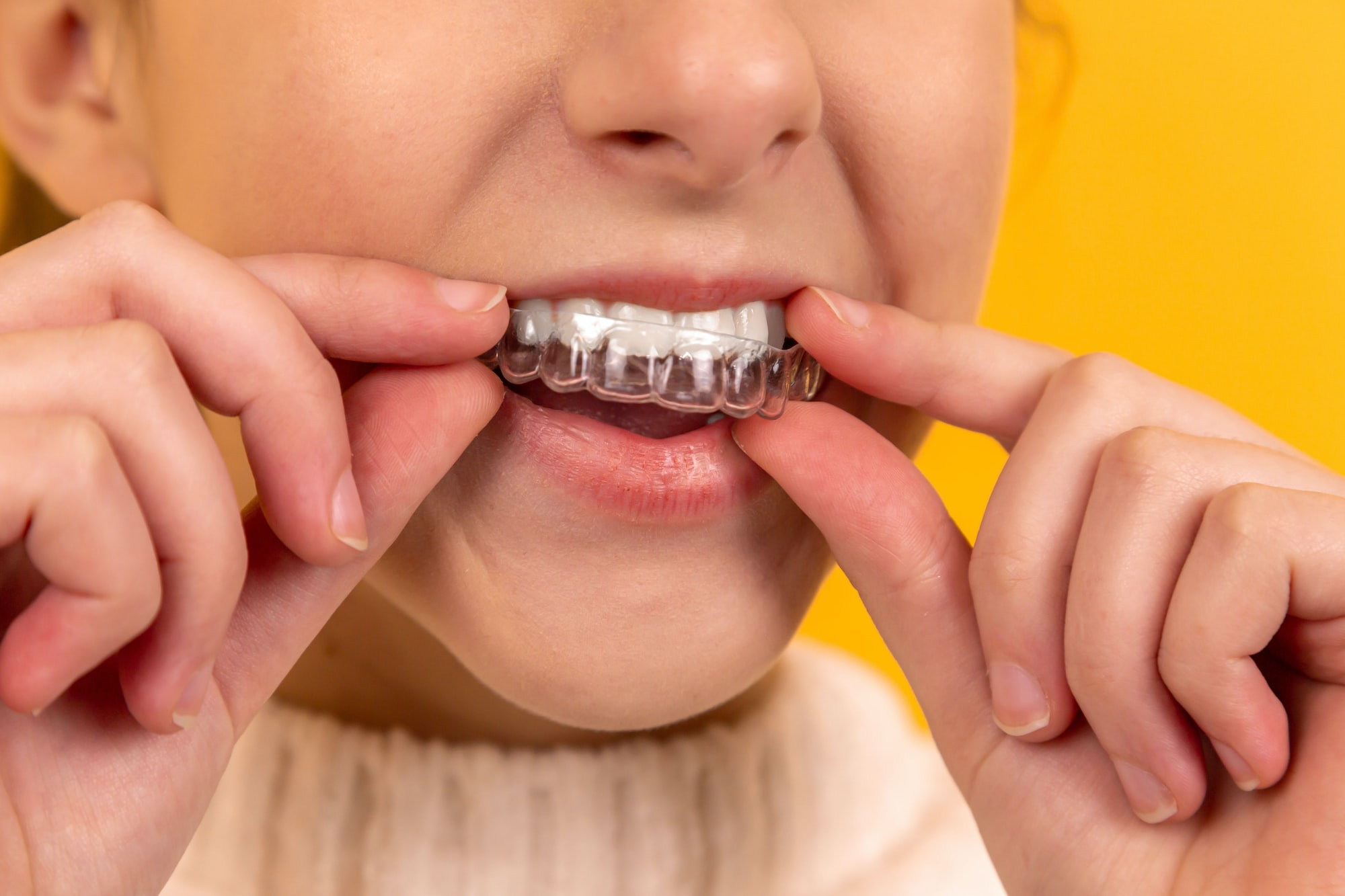 How clear aligner treatment works?
Technology and orthodontics have evolved over the years and so have the treatments. That is why experts have developed a unique system in the world of dentistry: the clear aligner. How does this clear aligner treatment work?
These aligners together with composite reliefs that adhere to the tooth, called attachments, perform forces achieving desired dental movements.
The clear aligner treatment should be set for a fixed time of around 22 hours a day. With the huge advantage that you can remove them and keep them in their case for eating, drinking and dental hygiene. It has the benefit that you can remove them to eat, the patient can do any dental hygiene treatment with the splint without noticing that he or she is wearing the appliance.
Thanks to these aligners, the discomfort of traditional braces, such as braces, which usually cause friction in the mouth and limit eating, is eliminated. In addition, visits to the emergency room due to the fall of fixed cemented appliances are also eliminated.
The treatment of the aligners is always projected by computer. In the first visits 3D impressions are taken, thanks to its SCANN monitoring you will not have to make more visits to your dental clinic than necessary. Likewise, your orthodontist will create an exclusive and personalised treatment plan for you. With this technological system you will see how your teeth move virtually, just as they will move in your mouth. Therefore, the patient can see how their mouth is before starting the treatment, how their teeth will move and the final result of the treatment.
Clear aligners are normally changed every 15 days, so that light pressure is applied and the desired movements are generated. The patient is in control of their aligners.
That said, orthodontic treatment with clear aligners provides an aesthetic image, comfort and normal hygiene for the patient. It is one of the most popular orthodontic options.
How do Impress treatment work?
Impress works with the best medical technological material and with recycled aligners that are made to measure for the client. Once the aligners are in place, the teeth move little by little while exerting constant gentle pressure.
Impress clear aligners are perfectly designed for each type of patient, as they are designed exclusively for each of its customers, these aligners are adjusted to the gums to avoid discomfort. In addition, it has a very important factor for the customer, its transparent material makes it totally imperceptible.
Using the Impress app, patients can take regular virtual follow-up scans of their teeth and face with their phone and report their progress to their practitioner. The photos are sent bi-weekly to the dentist and the practitioner will decide if you should move on to the next aligner so you save a visit to the dentist and have more time for yourself.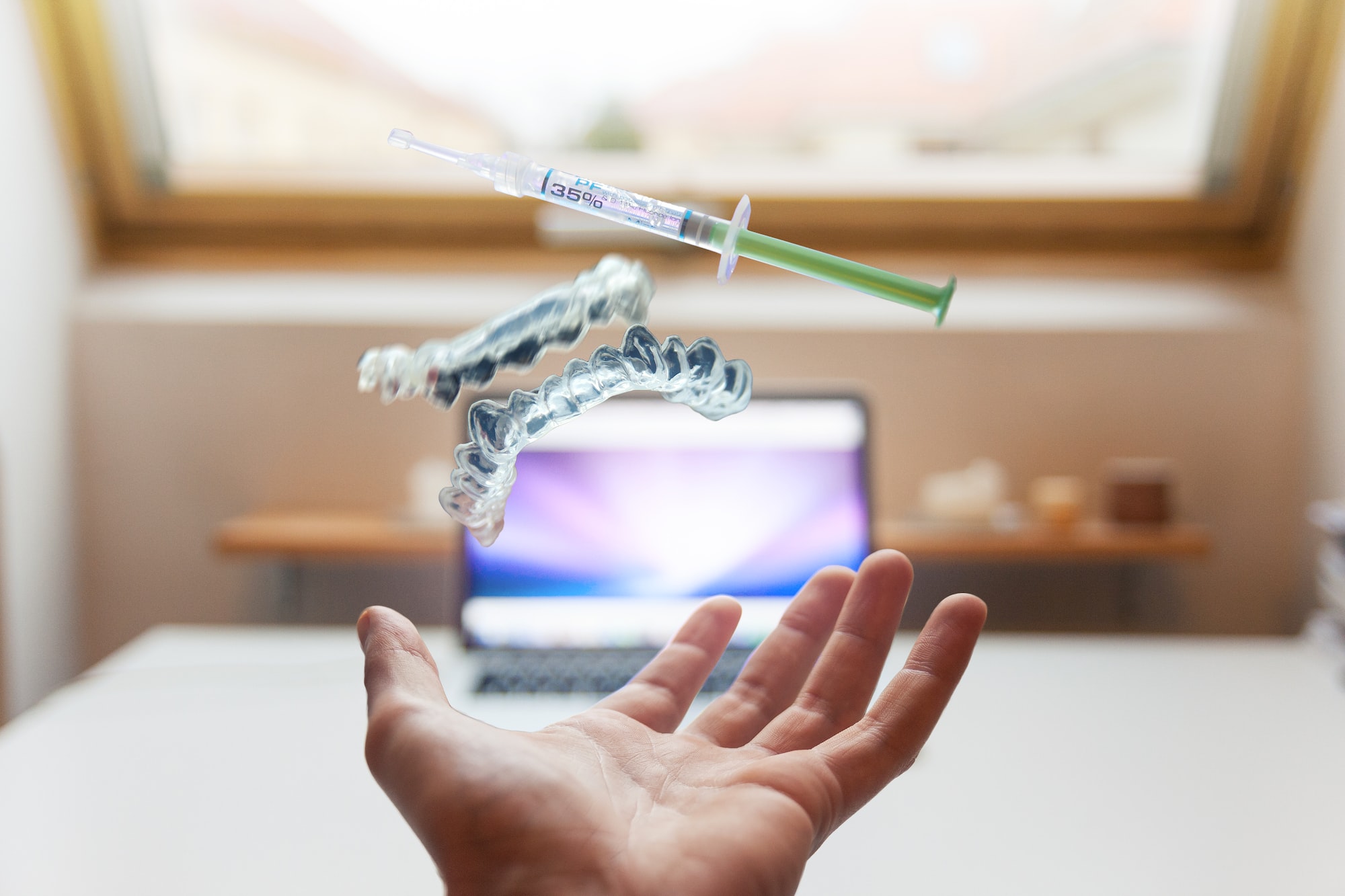 Who is this type of treatment recommended for?
Clear aligners treatment is recommended for people who have a bite problem, have a gap between teeth or have teeth crowded one on top of the other. In these cases, it is recommended that you go to your nearest Impress clinic and get a solution to your oral health problem with their professionals and specialists in the field.
Types of invisible orthodontics
Within the range of invisible orthodontics we can find different treatments, each with its benefits and drawbacks:
Lingual orthodontics
Lingual orthodontics is the elaboration of orthodontic treatment similar to fixed orthodontics, but with the great difference that the brackets are placed on the lingual or inner side of the teeth, making it invisible.  Effectiveness and excellence as its predecessor, the fixed appliance.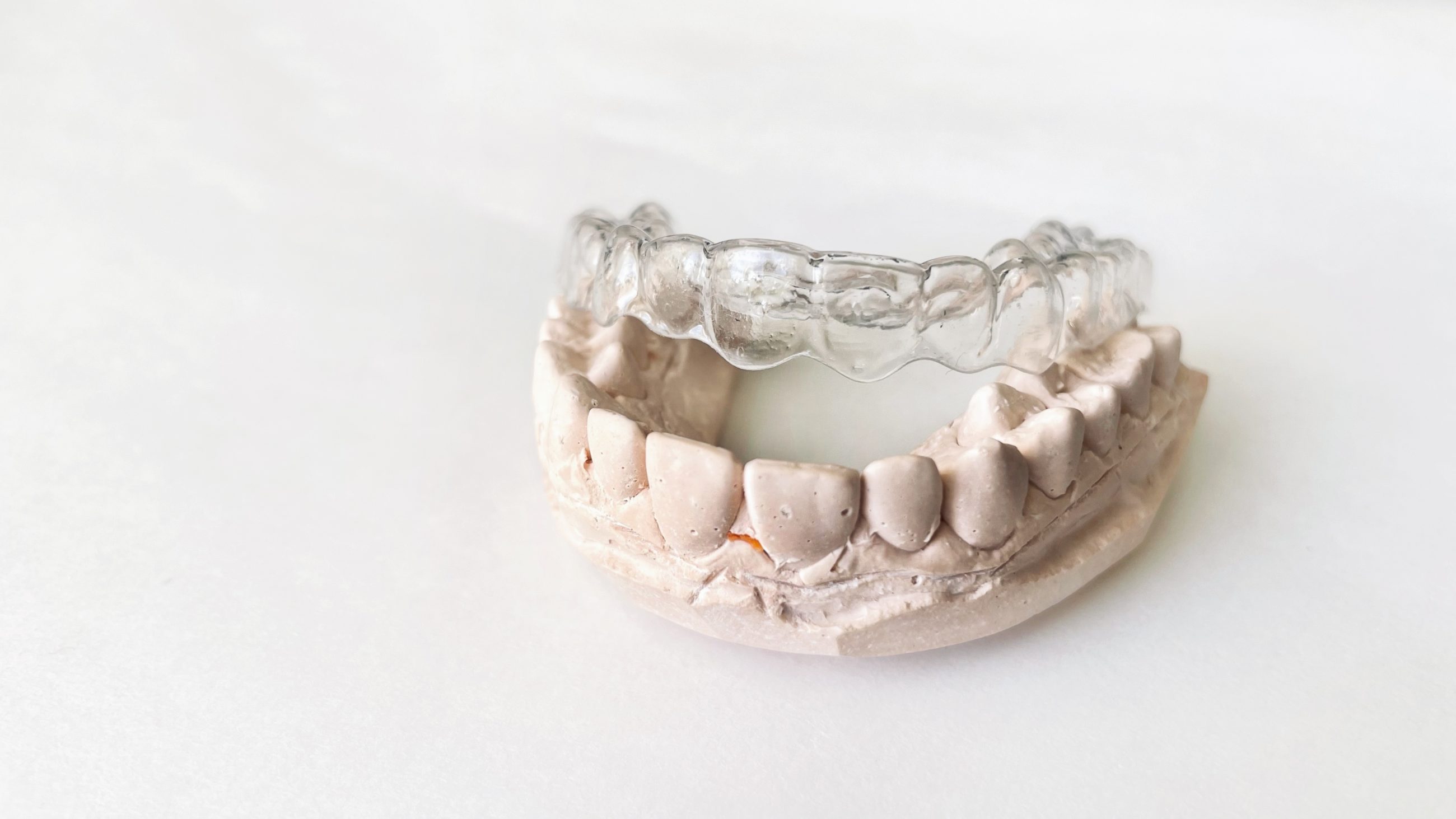 Clear aligners
The treatment in fashion, invisible orthodontics with aligners such as Impress clear aligners, these are plastic splints which have the advantage of being invisible and removable, you can take them off and put them on for eating or drinking, these aligners  printed based on the teeth stamp that is taken at the beginning and the evolution the teeth should follow, in the case of Impress they are changed every one or two weeks. These invisible orthodontic devices  put slight pressure on your teeth and little by little they are corrected without you realising it. their main advantage is that it is a quick and painless treatment, and practically imperceptible.
Aesthetic braces
Aesthetic brackets are fixed braces, just like their predecessors in metallic materials. In the case of these, they are made of materials that make them almost invisible to the eye and are quite concealable, you have different types to choose from: ceramic, sapphire or zirconium brackets. 
Nowadays there are different options for invisible orthodontic treatments, but which one is the best for you? Which one do you choose? Always consult a specialist for advice on choosing the most suitable treatment for you, it is essential to carry out the process correctly and appropriately for each patient.