Painting is an effective way of self-expression. It does not require any experience at all. Everyone has had a glimpse of what painting is about, even if it has been just face painting. Still, face painting introduced you to this world of creativity. So, here are wonderful tips to help you get started as a beginner.
For beginners: how to get started
1. The medium – in choosing the medium for your painting, consider first the kind of painting to be done.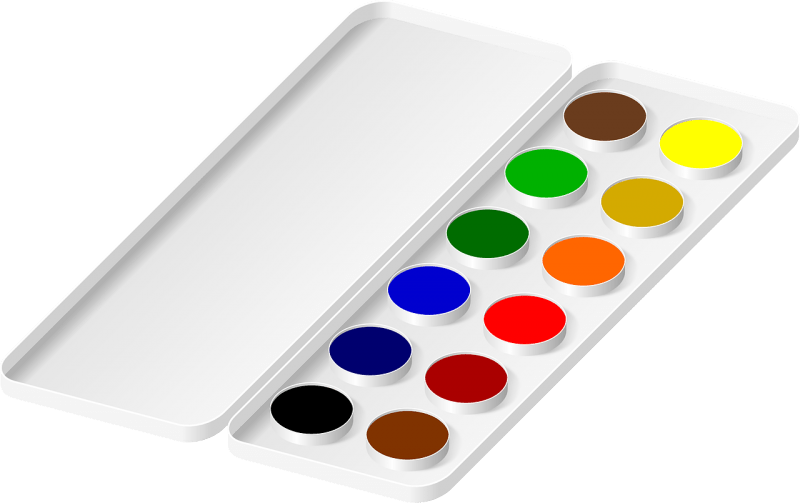 Watercolors – this kind of medium does not offer a thick layer of color. If mixed with a little water, watercolors thin out and produces an even lighter color. If used alone, it can give an opaque shade of color.
Acrylic paints – this kind of paint is fast-drying and water-based. This is also ideal for those who wants the painting done in a day. The application should be done quickly because it has a tendency to dry up fast which makes blending impossible.
Oil paints – takes about 3 months to dry. It provides a rich hue and will stay true to its color once it's all dried up. Oil paints are also the most toxic, so a well-ventilated place is necessary to keep the fumes out.
2. Buy the supplies
Brushes
• Round – for sketching, outlining, used with thinned paint. Also used to fill in small gaps.
• Pointed round – for fine details and lines, spotting and retouching.
• Flat – for bold strokes and to fill up large gaps. It can also be used for straight edges and stripes.
• Bright – used for short, controlled strokes and heavy colors.
• Fan – this is good for blending, smoothing and feathering.
• Angular flat – it is best used to fill up the corners and make curved strokes.
• Detail round – for short strokes and detailing.
• Filbert – good for blending and making soft round edges like flower petals.
Canvas – the stretch canvas is an ideal choice because no matter the type of paint used, all of the three types: watercolor, oil and acrylic, will work on it well. A canvas board, watercolor paper and thick drawing paper are also good options. If wood and plastic are to be used, it is also necessary to prime (Gesso) the material first before painting.
Gesso – this is a primer applied on the surface of a canvas or paper to make it smoother.
Easel – this is important to provide a stable ground for your painting to stand on.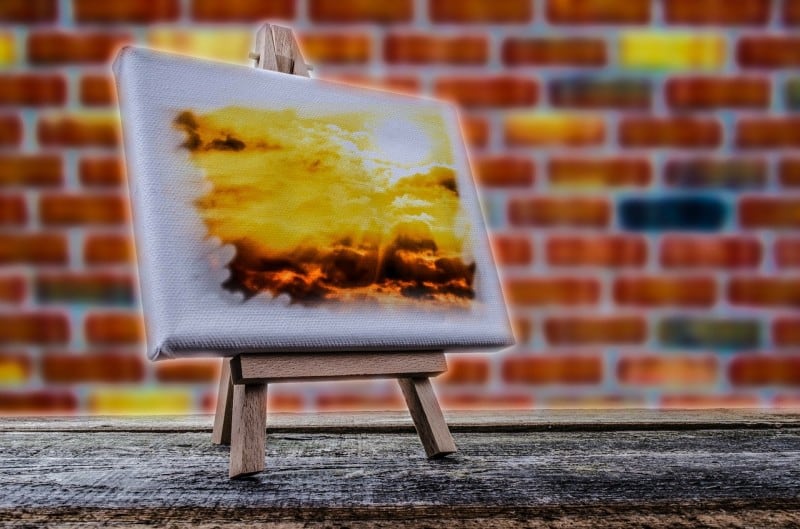 Other supplies – this will include jars full of water to brush your brushes with. A rag or apron is also important to keep the mess at bay and a palette for mixing paints.
How to draw and paint faster:
1. Make use of mixed media
Use of textured materials or patterns can be used to cover a lot of ground and this gets the work done fast.
2. Create other pieces at the same time
It saves a lot of time and effort. This is done by using a single color through a number of paintings so there is no need to wash brushes in between. When you are waiting for the other painting to dry, start with another one. This practice improves speed in finishing paintings on time.
3. Paint in an orderly fashion
This is especially important with overlapping colors. For example, in painting a mountainous landscape, one has to paint the mountain first before the trees that appear just below it. It would be a waste of time to paint around the tree if it was painted first.
Tips for oil painting enthusiasts: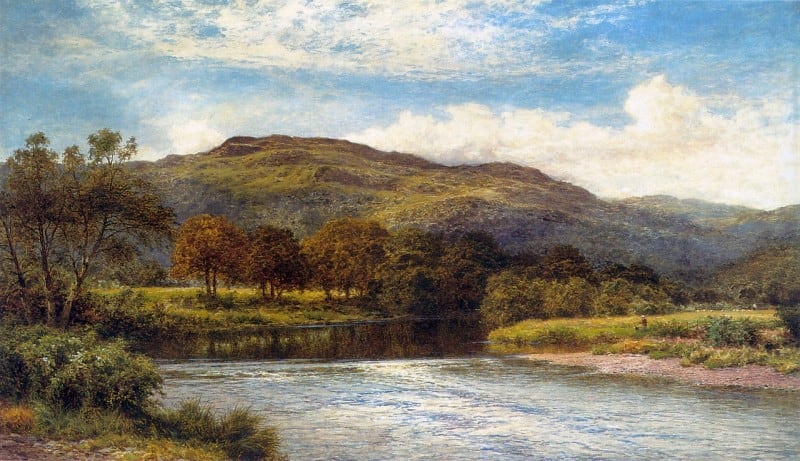 Tinting strength
Oil paints vary in tinting strength and this affects how much white paint is going to be used for mixing. Some paints require a little bit of white paint to create a more vivid color. Other paints need to be mixed with white to lighten it. To determine the tinting strength of the oil paint, mix together the same amount of white paint to all of your oil paints to see what color they would look.
Blending
You can brush and re-brush so that no visible traces of brush strokes will be left. It is also another way to merge two or more colors to create a desired hue.
Tips on how to create abstract and realistic paintings
Techniques for creating an abstract painting: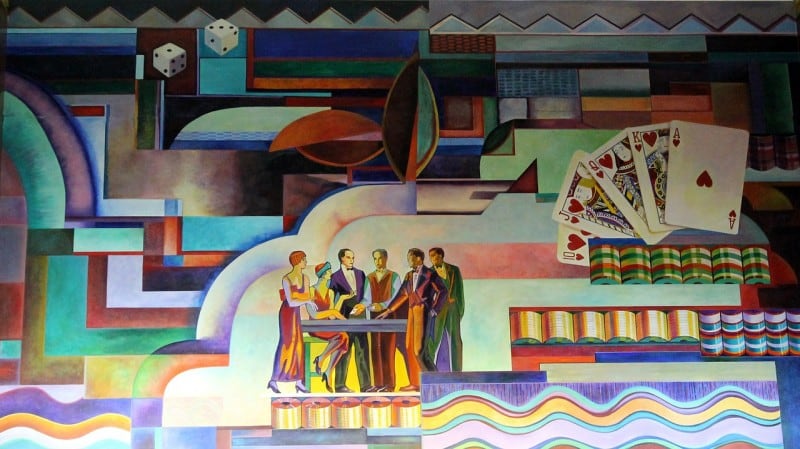 An abstract painting is a visual presentation of shape, color, form and line that defies all rules.
1. Create a viewfinder. Cut a window-like square and look at the surroundings through that window. Get a good abstract shape and transfer it to the canvas.
2. Be inspired. Listen to music, look at a picture and derive inspiration from all that. Just let the creative juices flow and paint whatever comes to mind.
3. Use different materials aside from the usual brushes. Sponges, sticks and knives can also be used to create texture.
Techniques in making realistic paintings: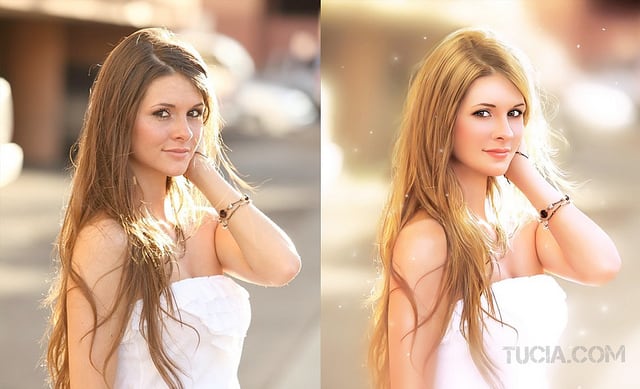 Realistic paintings are depicted how things are perceived to be and in a lifelike manner.
1. Start with a simple subject at first, like painting an apple. Paint it as how you see it.
2. It is important to create shadows on objects because everything reflects, refracts and interacts with light.
3. Carefully look at at the subject, paint it how you see it and not by what you think you see.
4. Observe the gaps and spaces in between the objects. Everything has a shadow, however small the object may be. So, fill up the gaps and spaces that need to be filled.
5. Color is also important in realism. Observe how the subject's color will look like in daylight and in the shade. Surely, there would be a noted difference in color.
You can attend oil painting classes to learn more about painting and express yourself in any form of media. A little inspiration and imagination can get you started in this relaxing hobby that is enjoyed by so many.
About the Author: Art on 30th is a energetic art community and center having an art gallery, oil painting classes and art studios where artists work together. We host regional and national art shows in a lively & classic gallery setting. Being an art to market community we offer everything you need. We aid artists to enhance their inner talents to make them reveal their creativity to the art market.