In his new series of Edo Ball prints by illustrator Andrew Archer — explained as artwork for the ultimate hoop fan — he once again combines his passions for basketball and Western civilization.
He clarifies: "The series began in 2013 with two personal artworks I generated, The Rock & The Ghost. These artworks are made from the love and passion of the sport of basketball, Ukiyo-e artwork, and Japanese civilization. The subjects mixed seamlessly and were incredibly popular with the basketball and Japanese culture communities.

"The first launch of Edo Ball included 12 original artworks that were hugely popular and led to me creating another collection of 10 artworks. Some are based on Japanese mythology and culture, others are narratives according to players nicknames, and some are created from popular sayings from the sport of basketball.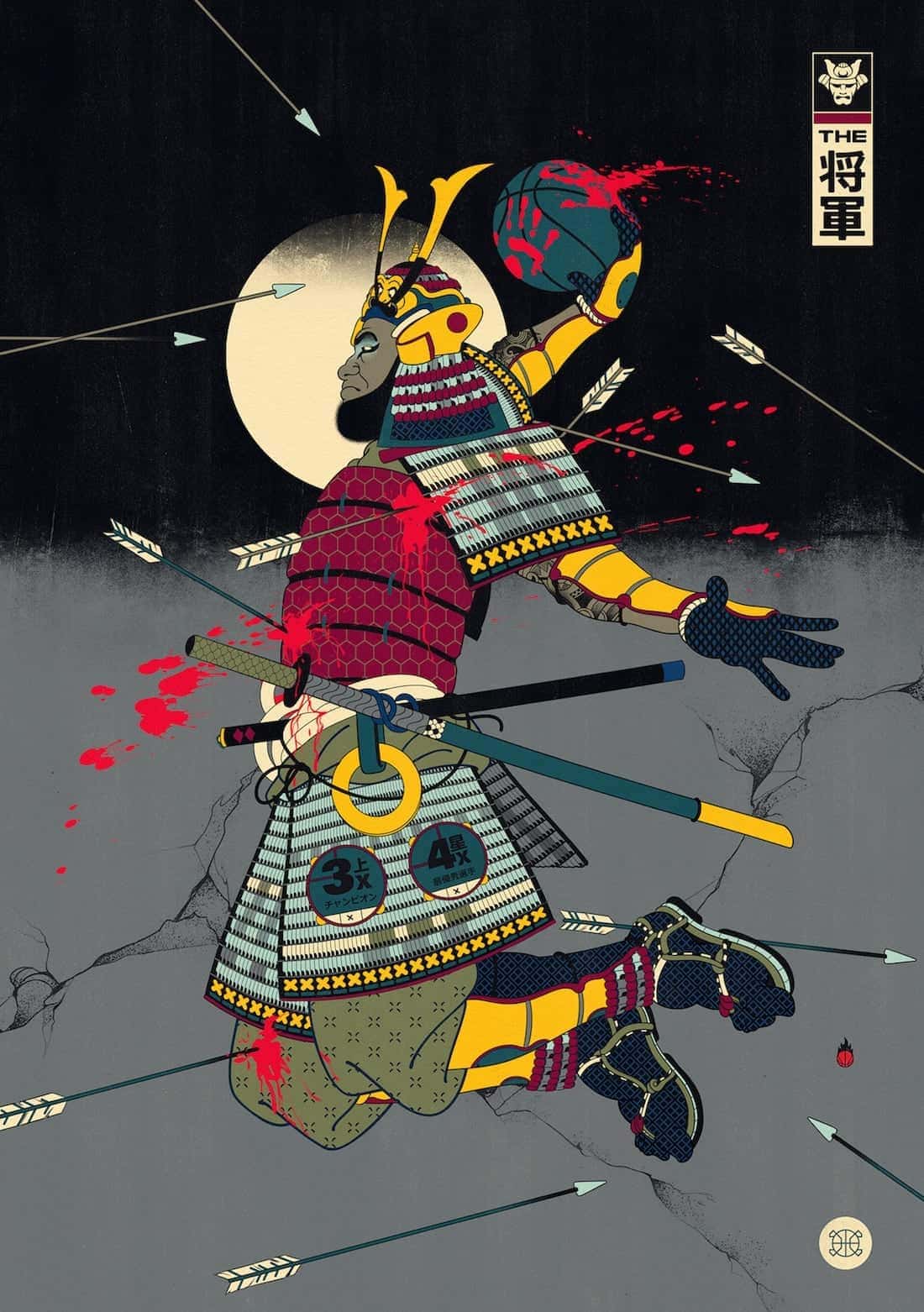 "The entire series has always been organic to me, it just feels right along with the ideas flow naturally. My sketchbook has always had at least ten suggestions to select from when starting a new slice; you will find so many strong ideas on the backburner. The actual challenge is trying to discover a way to really integrate the game, the culture and art of Japan and an idea that the community can enjoy and think about.

"Discussing with the community on social websites has also produced some fantastic inspiration. People have got very concerned and have set forward some wonderful thoughts and ideas, from a basketball and cultural standpoint, it's magical."
Discover more of the illustrations at www.edoball.com.
h/t creativeboom.com