Putting yourself out there and meeting people is relatively easy, at least compared to cultivating lasting, meaningful relationships. But, how do you know if you are even on the right path to finding the one? More importantly, how do you recognize whether you are wasting your time with someone who does not fit the bill?
You should wary of so-called red flags in order to avoid entering into or maintaining unhealthy relationships. That way you can focus your energy on making connections that are worthwhile for everyone involved.
You're Number One
A good way to tell if you are in a position to begin a relationship with anyone is to start with a dose of introspection. Are you at a good stage in your life and happy with yourself? The ability to function successfully on your own is a good indication of how you will manage when you add another person to the mix. It is normal to crave a relationship that immerses you in love and positive energy, but you need to develop a strong sense of self-worth without it.
The more you fixate on finding a partner and begin to feel a void, the greater your chances that you will rush into a superficial relationship that will likely be fleeting and destructive. Tunnel vision to pull the plug on your single status will only cloud your judgment when assessing prospective partners.
Self-satisfaction translates into self-awareness. You should be able to enter into relationships with your eyes wide open, knowing what you expect from a partner and what you are capable of contributing.
Cutting the Cord
One of the most difficult parts of the dating cycle, is breaking off contact even when you still have feelings for your partner. This step is crucial when it becomes clear that you are not a priority. There are a number of signs that can indicate that your partner does not have your best interests at heart. Whether you continue to take the back seat to work, friends, and family or become a victim of abuse, it is important to move on from toxic relationships right away.
Your strong foundation in self-reliance will get you through the toughest break-up and back on dating scene when the time is right.
Love at First Sight?
Though many couples may experience instant chemistry on the first date, it makes sense not to try to rush anything when you are looking for a long-term relationship. You want to make sure a connection is based on more than mere animal attraction, with a basis in love rather than lust. For those who claim they rarely sense any initial spark, experts confirm that a typical response is for the allure to build steadily over time.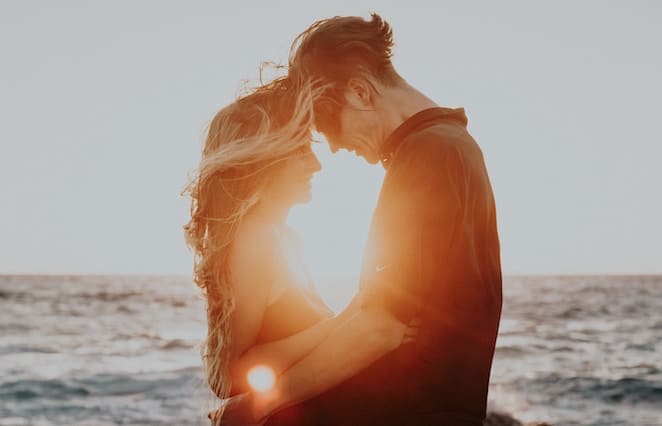 If dating begins to seem like too much of a struggle, it is probably time to take a step back and start focusing on yourself. Sometimes the answer may be to stop looking because the irony of true love is that many find the one when they least expect to. However, if you are not completely ready to throw in the towel and traditional dating activities have been falling short, online dating is an option that is growing in popularity. The web has something for everyone, from farmer-centric couples to a free interracial dating site that does not charge fees to join. Why not leverage technology to increase your access to potential like-minded partners? Dating sites may be the workaround you have been looking for to match you with the perfect mate now that you have so many of the tools to start a healthy relationship.