Are you an art lover, but you're bit intimidated by the whole art spaces and galleries scene? There's a huge art event coming up that you should see, then! Located throughout the Jersey City area and featured in all different art event spaces, the 29th Annual Jersey City Art & Studio Tour will be held this year on October 3–6 in the heart of the culturally-rich and vibrant city.
There will be more than 21 square miles showcasing art exhibits, local artists, gallery collections, arts and crafts, performances by musicians and dancers, curated tours, special events, children-focused activities, and more! Many of those will be free and open to the public.
About Jersey City
Jersey City's nickname of "Wall Street West" comes from the redevelopment of the waterfront that made the city one of the United States' largest centers of banking and finance. It's also just a hop, skip, and a PATH train ride away from the real Wall Street.
Incorporated February 22, 1838, Jersey City is part of the New York metropolitan area. It has recently grown to a population of 265,549 and is the second-most populous city in New Jersey. People love its proximity to NYC and its own vibrant culture, as demonstrated in the almost three-decade-long tradition of the Jersey City Art & Studio Tour. The city is also home to many fun attractions, trendy restaurants, and fine accommodations.
Additional Attractions
If you want to spend a few days before or after the Tour in this outstanding city, following are some of the unique sites that you and your family may want to visit:
The Liberty Science Center makes science fun with their four floors of hands-on activities for all ages. Some of the interactive and educational exhibits include: a Skyscrapers exhibit where you walk a steel girder that is 18 feet high; the Hurricane Simulator where you experience a hurricane while wearing a raincoat; IMAX theater presentations, a big play area for the children; the Infinity Climber that is a climbing area and jungle gym suspended in the air in an octopus shape and extended into the atrium 20 or 30 from the second floor; another rock wall to climb; and a gigantic bubble-blowing machine.
Liberty State Park has the Hudson River Waterfront Walkway that gives panoramic views of the New York City skyline including the Statue of Liberty, lots of trails for running or biking, huge picnic areas, a public boat launch, restaurants, a Nature Path, the old historic Central Railroad of New Jersey Terminal, the security ferry checkpoint for Ellis Island, and more.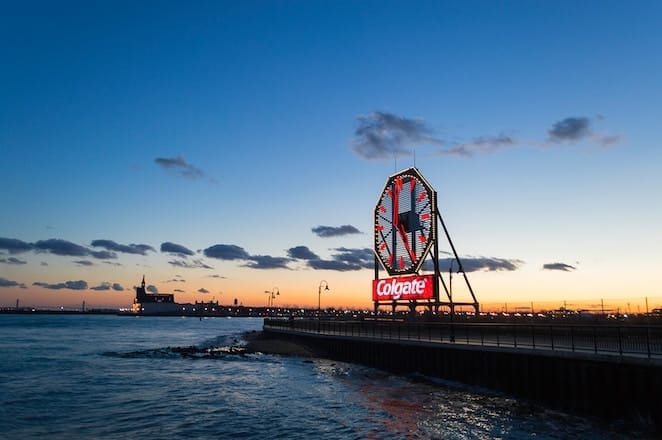 The Colgate Clock by Colgate-Palmolive is promoted to be the world's largest clock, is in Jersey City and faces Lower Manhattan and Lower New York Bay. Erected in 1924, it is 50 feet in diameter and has a minute hand that weighs 2,200 pounds.
Pyramid Escape Room Experience
In this interactive one-hour Challenge, your team has to solve advanced riddles and puzzles to see if you all can make it out of the room. It is offered multiple times throughout the day. Your guide gives a short rules explanation, gives out tools, and you enter the 8,000-year-old pyramid. You will find hidden doors, secret compartments, ancient artifacts, codes written on walls, and more. Only 20% of the participants solve the Challenge.
Where to Stay?
When you are choosing from the best hotels near Jersey City, consider some of the popular choices. The Hyatt House Jersey City in the features an on-site bar, RoofTop at Exchange Place Bar, that offers stunning views of the New York skyline. There's also a 24-hour fitness room and free Wi-Fi. Courtyard by Marriott Jersey City Newport has an on-site restaurant, The Bistro, specializing in American cuisine. You can stay active with the indoor pool and 24-hour fitness center. Both hotels place you just minutes away from the Big Apple, including Ellis Island, the Statue of Liberty, and other popular sightseeing places.