Gardens can serve as the perfect addition to the aesthetic of any home. Often times, the simplest of homes can be impeccably spruced up with a well-maintained and specially designed garden. In making first impressions, why not add that extra flavor to your home's exterior? Read on below to view ten of the loveliest home gardens and tips on how to create your personal zen.
Add Water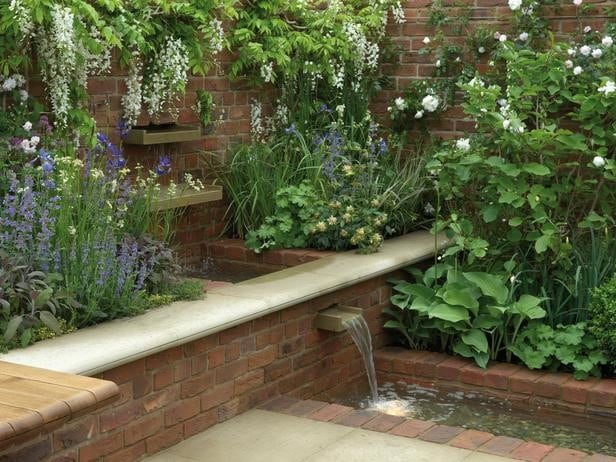 Consider a garden with a low maintenance water feature for a special, zen-like feel. Small artificial rivets or waterfalls are easy to maintain and relatively simple to install. The water itself is usually recycled which caterers to the efficient ones among us all. Additionally, in warmer months, fish can be included, creating a tropical vibe that will make your garden feel more like a vacation spot and a home away from home.
Related: Add Water Feature to Gardens
Create a peaceful sanctuary
Gardens can be designed to be spaces of calmness and relaxation. Build your own sanctuary by growing plants and flowers that you love, have a corner for meditation and exercise and, create some breathing room with spots to lie or sit in. Transform your garden into your personal nest of peace.
Related: Gorgeous Gardens All Year Round
Create an Urban Backyard Escape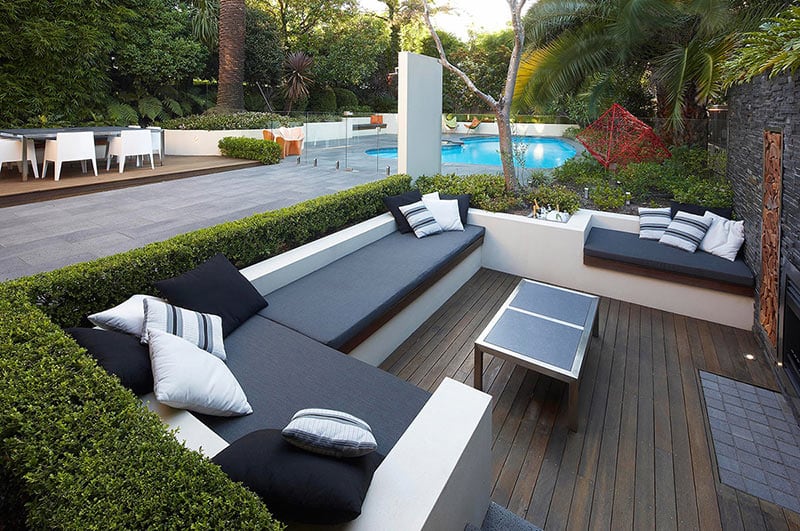 Your garden doesn't have to be solely dedicated to enhancing aspects of nature. Creating a setting that sets the tone for a more homey feel, one that still evokes an urban landscape, can be just as relaxing. Accentuate your garden with trendy tables and cozy chairs, include a quaint gazebo, accessorize with unique lighting and incorporate artwork. May your garden be that urban oasis you've always been dreaming of.
Related: Urban Backyard Escape
Grow Herbs for Lushness
The sweet scents of fresh herbs mixed with the pretty aesthetic of bright greenery growing in your very own backyard will serve as a unique twist to your garden. Herbs can grow in abundance and with, often times, very little maintenance, which allows for an easy-to-achieve lushness. As an added bonus, you'll be able to extend that beauty to your very own kitchen as well!
Related: Herb Gardens
Include Bold Colors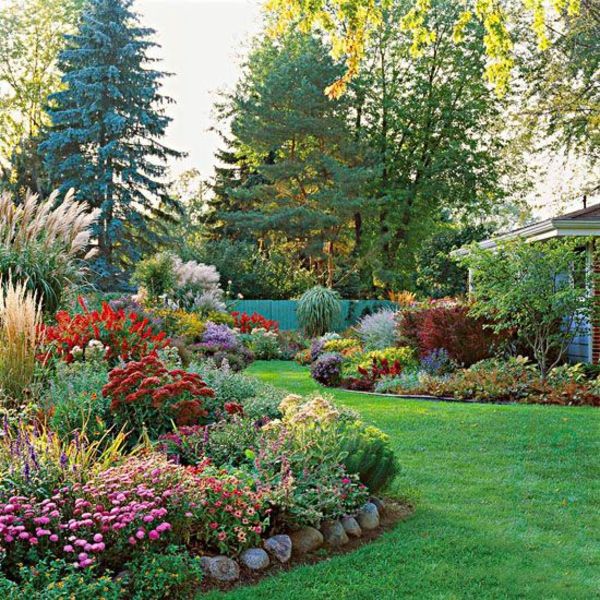 Some of the most beautiful gardens include a vast array of plantlife coming together in a mosaic of color and visual delight. Allow your eyes to feast on exotic flowers, and include bold colors that will brighten up the most somber of days. Your garden could be your very own canvas; be creative!
Related: Color in the Garden
Create Comfortable Seating Arrangements
One of the more popular takes on elaborate gardens involves incorporating comfortable, trendy seating arrangements. This allows for a sleek take to your garden's appeal, and a cozy spot for you and your guests to rest on.
Related: Garden Seating Arrangements
Be Different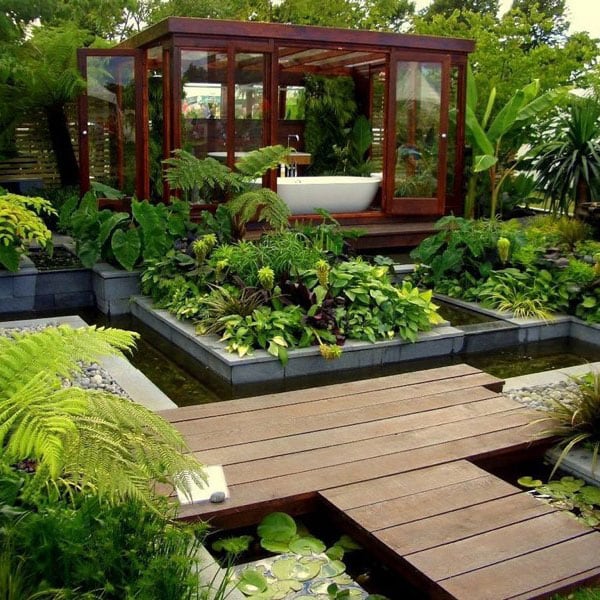 Garden and landscape designers have taking incredibly creative risks of late. Incorporating industrial accessories with vintage designs, or designing gardens with intricate floor designs, contemporary gardens are quite the artwork in and of themselves. Do something different.
Related: Unique Garden Ideas
Make it Rocky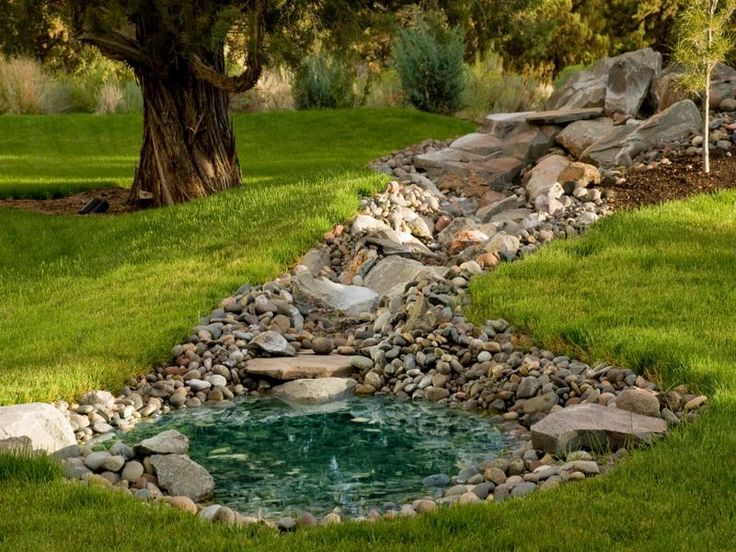 Some of the most beautiful gardens consist of creatively placed boulders and beautiful rocks that add a touch of intensity and a rustic appeal. Not only do they counteract the consistency of the green color pattern throughout the garden, but they also look impressive!
Related: Rock Gardens
Multi-zones
Ever thought of mixing things up? Why not have a spot for your pool and a great spot for gardening in the same area? Multi-faceted, elaborate gardens are great ways to get the best of multiple worlds.
Related: Gorgeous Gardens
Nighttime Lighting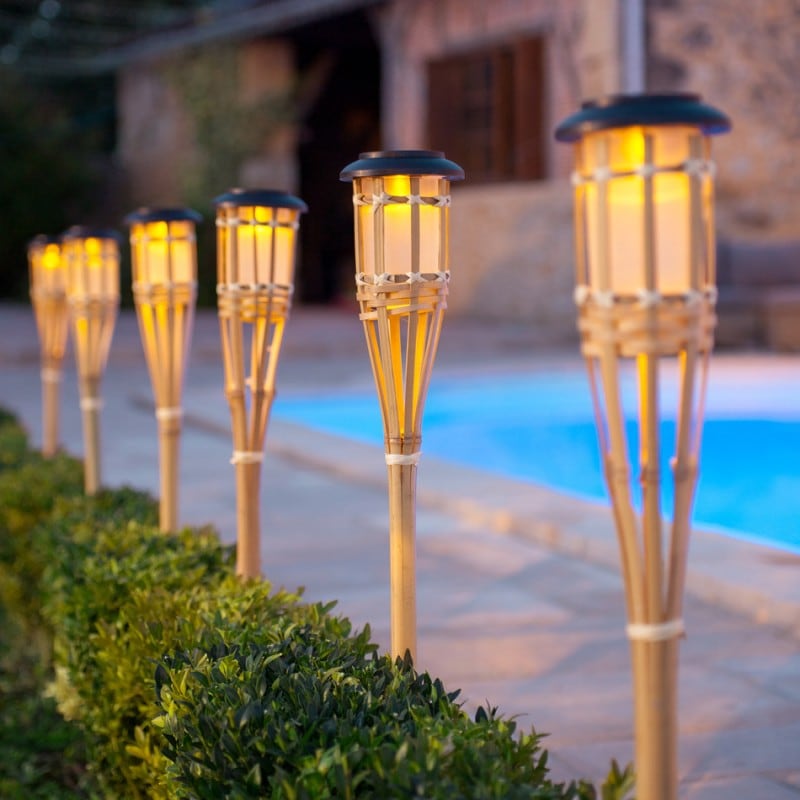 Don't underestimate the importance of unique lighting fixtures to your garden. If you're thinking of hosting parties or decompressing after a long day in your garden, a certain type of lighting might be necessary and a valuable touch to the aesthetic appeal of the setting. Consider candles or bamboo torches for a relaxed vibe and elegant flair.
Gorgeous gardens like these can be yours too. Go on and be creative!