Motivated by the Neon Signs project curated by M+, Hong Kong's museum for visual culture, Melbourne-based photographer Sharon Blance traveled to the Asian city to record its neon landscape before it's passed forever.
Sharon has always loved neon and wanted to seize the last gasp of these iconic colored glowing tubes before Hong Kong ultimately gives way to the ​​LED age. Lurid and dazzling heralds of restaurants, pawnshops, and mahjong parlors, these gas-filled glass icons illuminate the night in electric red, green and blue.
New signs are made of LEDs – brighter and less pricey to have, but lacking the clearly chemical-and-gas allure that only neon can charm with its softly radiating hydrogen reds and mercurial blues.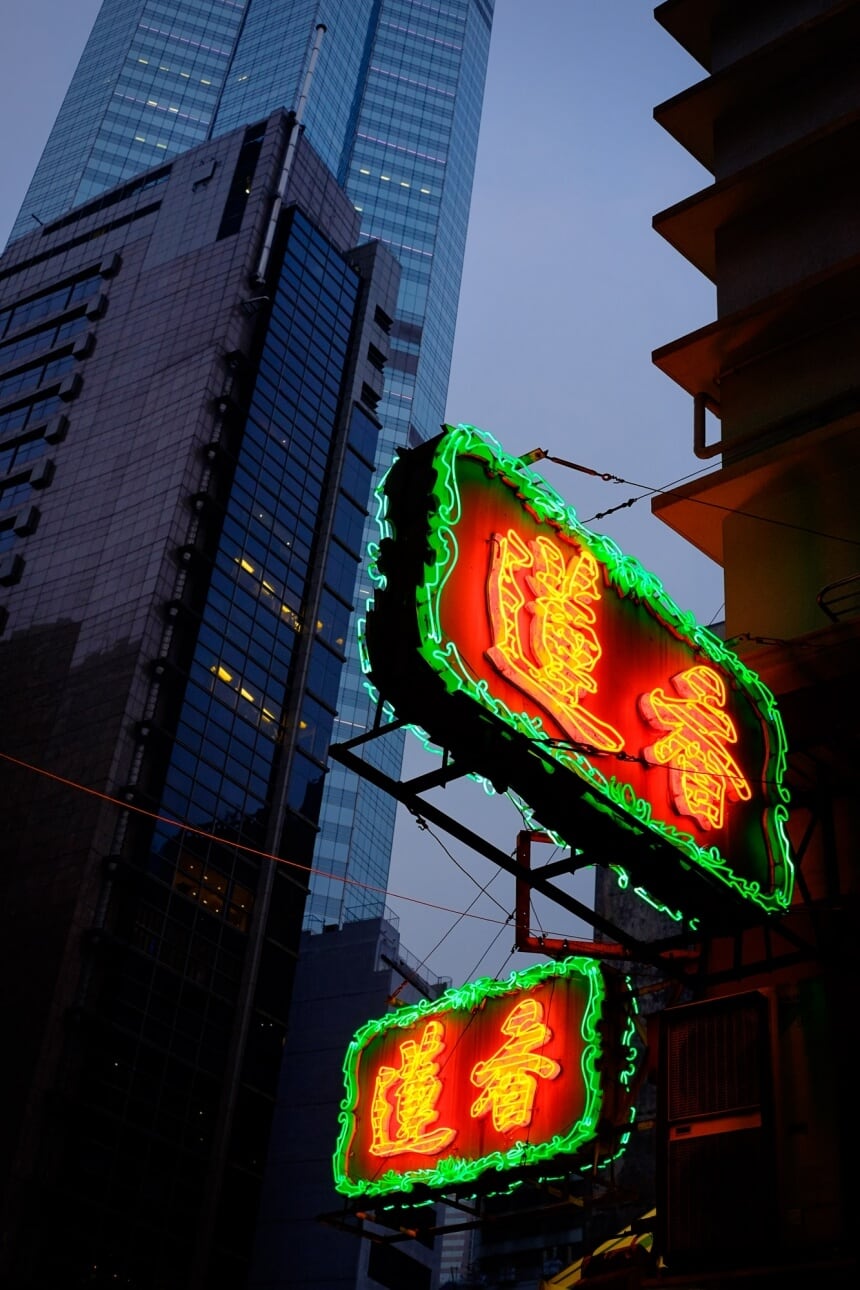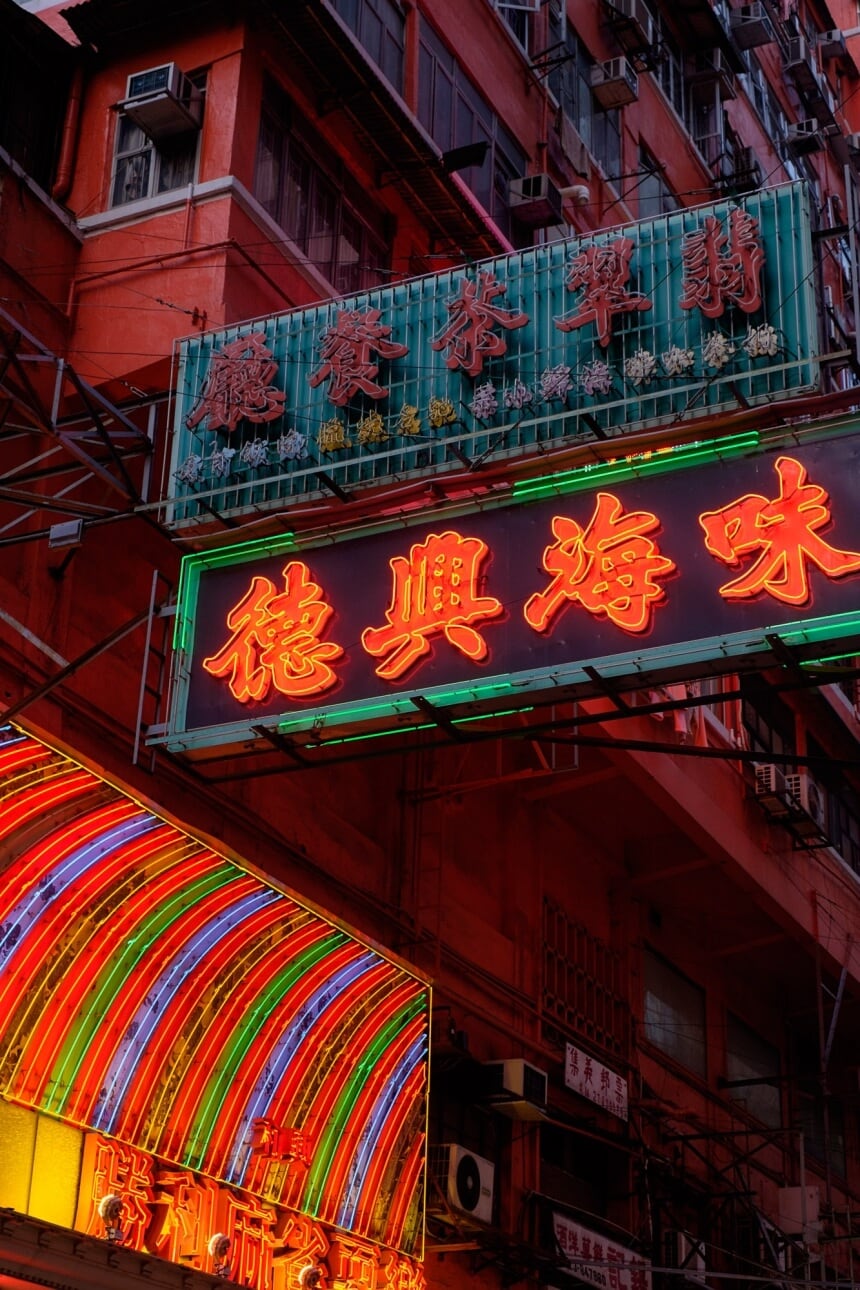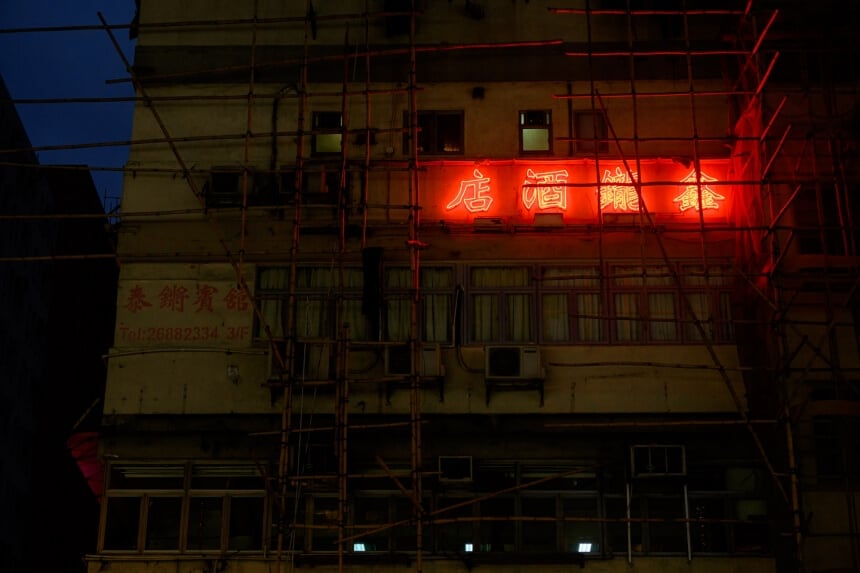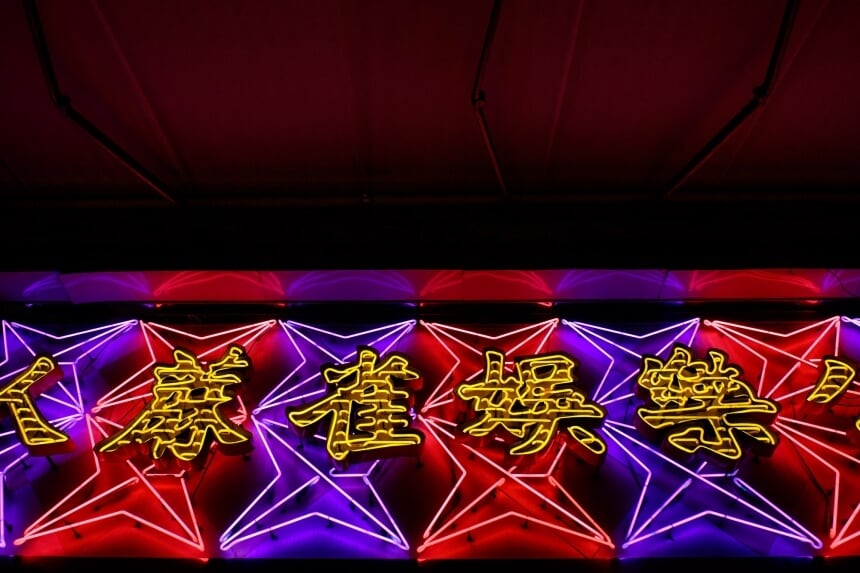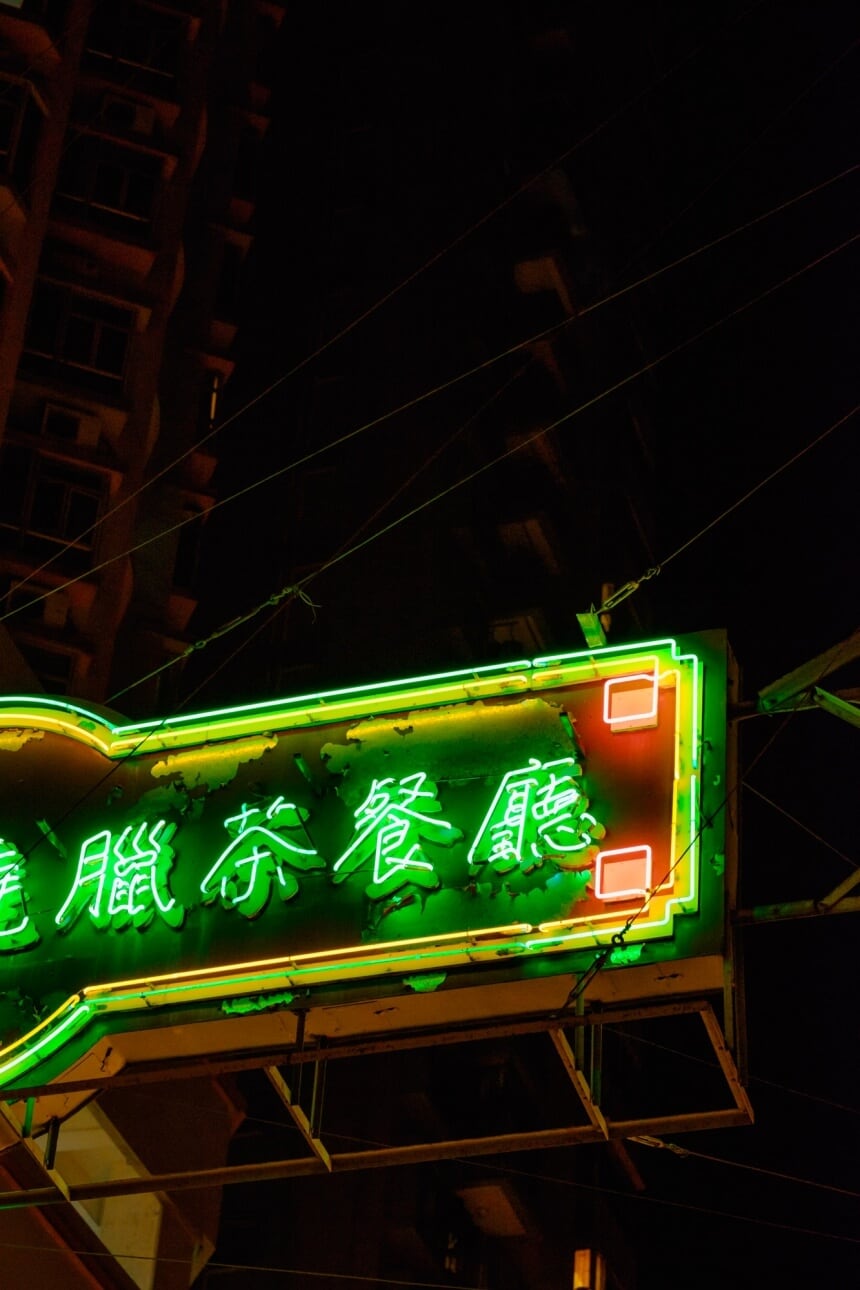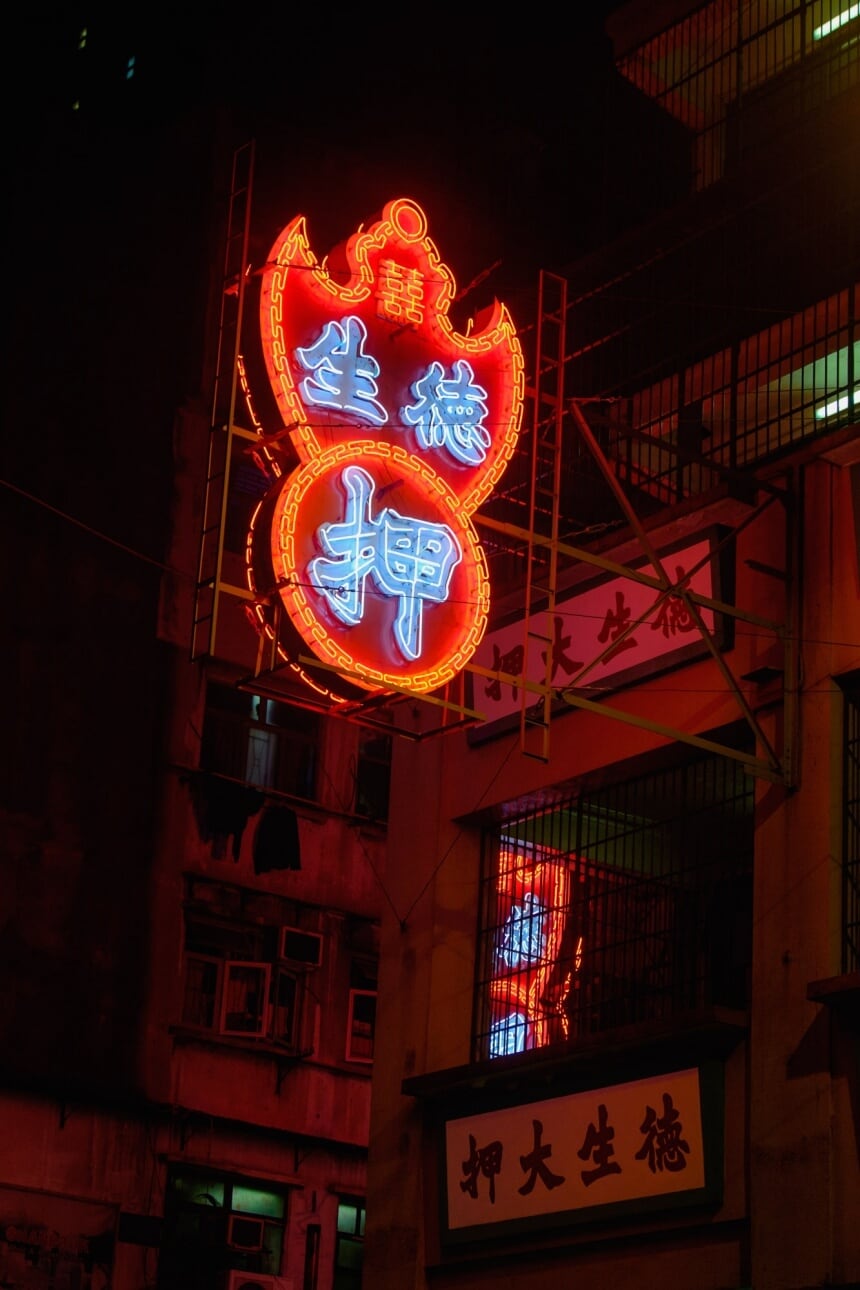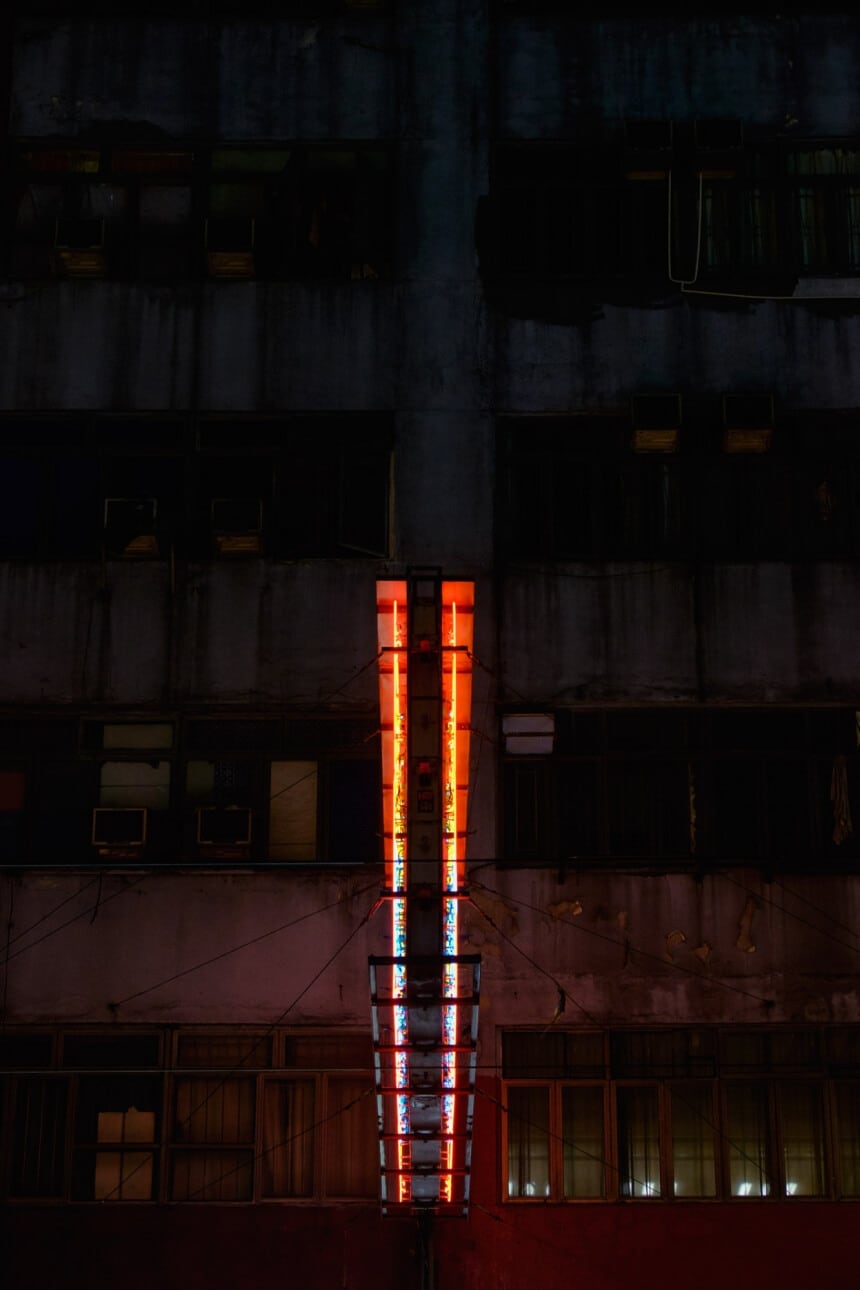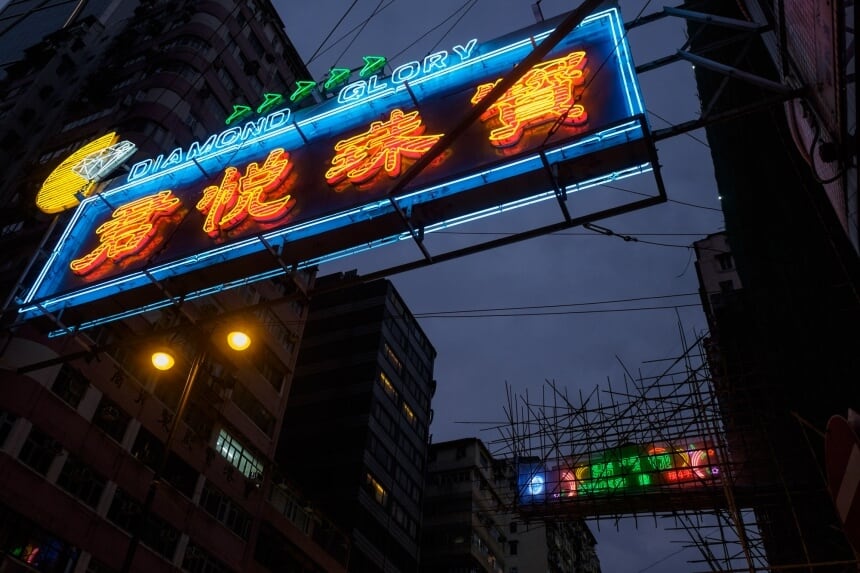 via Sharon Blance