"Echolalia" is an alternate spelling of a more common term, "echolalia," used in the autistic community to refer to the habit of verbal repetition and copying that is commonly found in autistic kids' behavior. 
" We had a large plastic container in the room and Eli had been playing in it the night before, putting his body all the way into it. I think I asked him if he wanted to make some photographs with it when it was sunny the next day. He started just being in it: standing, hiding beneath it. Then we realized that it could contain him lengthwise if he curled himself up like he were in an egg. "
" My eldest son was born in 2001. He was always a kid who went to the beat of his own drummer. When he was 5, we began making photographs collaboratively as a way to find some common ground and attempt to understand each other. Soon after we began the project, Elijah was diagnosed on the autistic spectrum. Though the diagnosis gave me the words and history to understand my son better, it didn't take away the mystery and the need to try to find an emotional bridge to him. "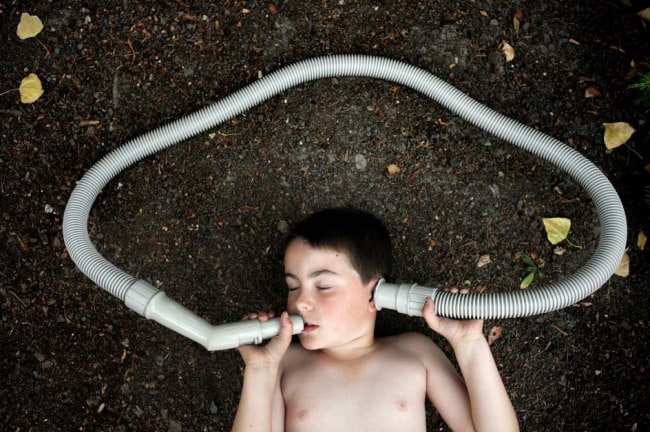 " Repeated obsessively whenever we encounter a moving door. At the library, on a bus, at the supermarket. It comes from deep within and interrupts common conversation. It's stated as an impulse, not as a collection of thoughts expressed, repeated in exact tone and rhythm without meaning. This is echolilia. "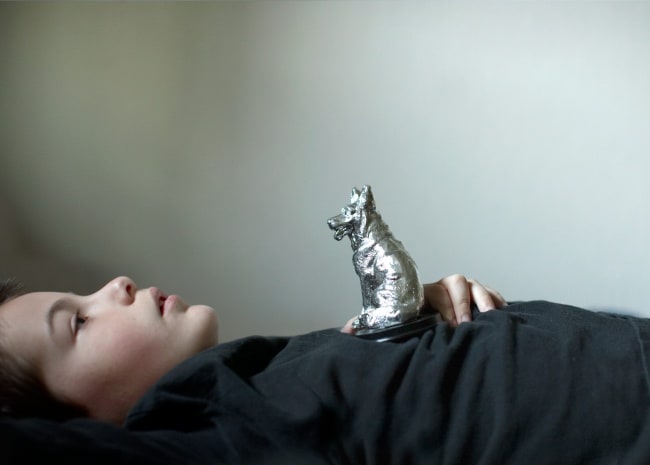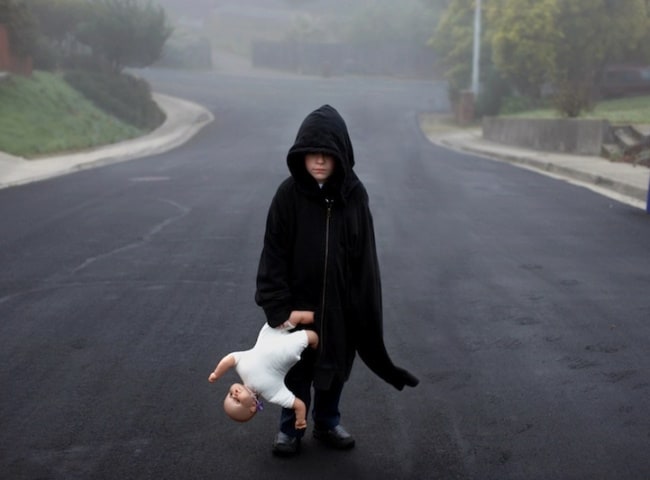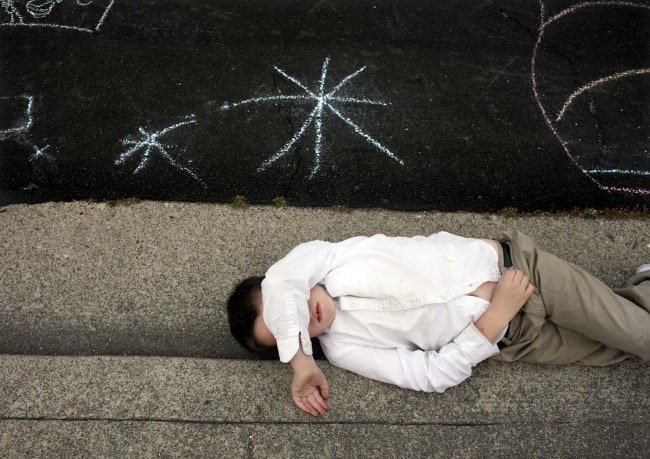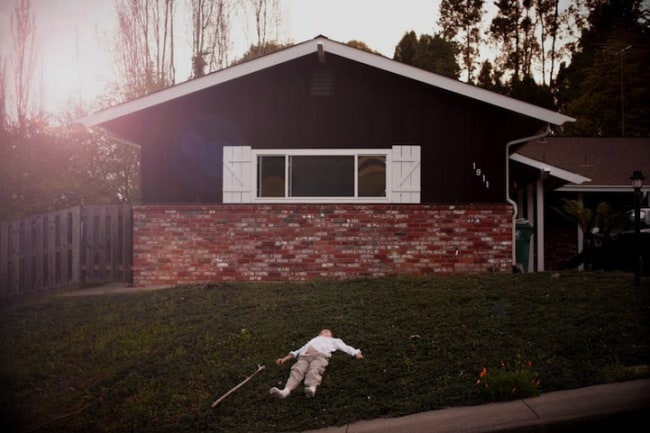 " For me, these photographs are not of him; they are about a relationship. I always think of that relationship as having three components: him, myself and then the shared stuff that we can't really define. The feeling we get when we look at all the photographs together is the channel that defines the project. That is the echolilia thing. "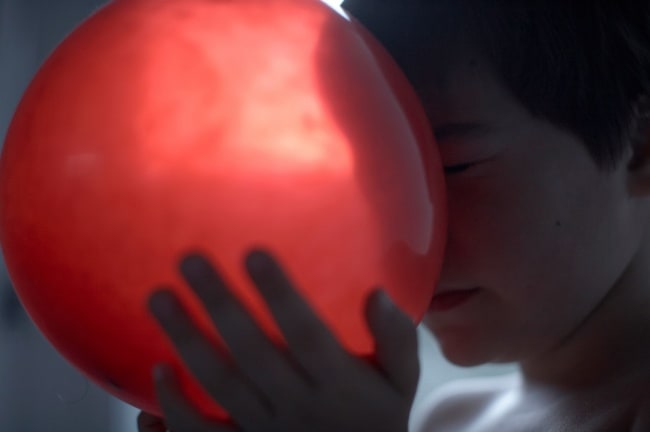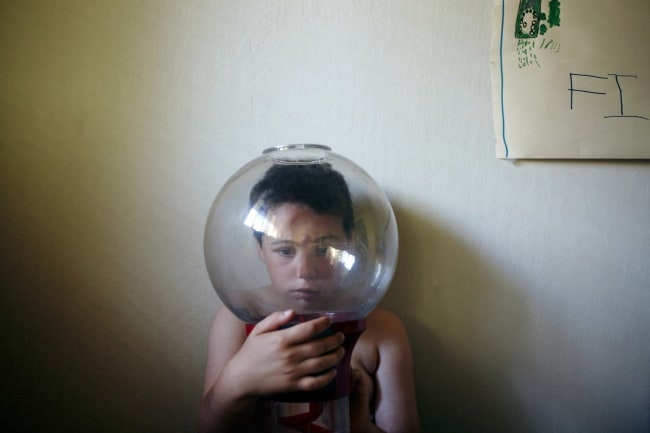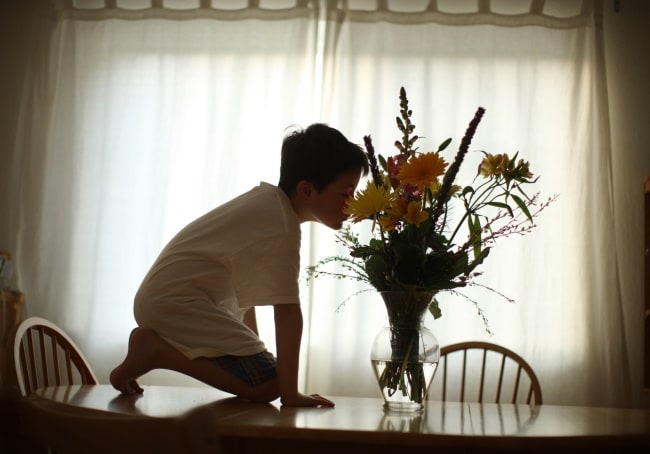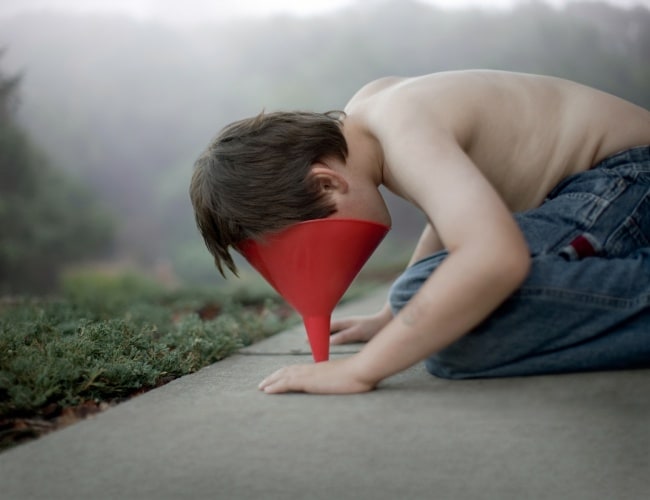 When we collaborate, sometimes I lead, sometimes he leads, but Eli often does something unexpected … something I'd never have been able to think of. We look at the images together on the digital camera and try to refine them, try to improve them, take them in other directions. I liked the idea of turning creative control over to a child, while I operate the camera.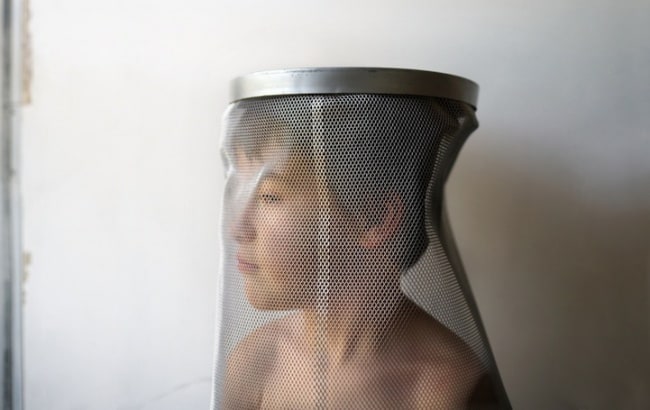 " In the late afternoon, the electronic noises start. The beeping of a garbage truck when it is backing up, the sounds of an engine shifting into high gear, the beeping of a microwave oven. The sound is very loud. "