During the pandemic, a lot of people suddenly found themselves stuck inside their homes with too much time on their hands. One craft that surged in popularity when lockdowns began is diamond painting, perhaps due primarily to the materials widely available online in the form of craft kits. This hobby involves attaching small stones, which sparkle like diamonds, to a canvas with the help of a unique applicator tool that comes with the kit.
People raved about this hobby and displayed their beautiful creations on different social media platforms, so many others got instantly hooked. If you're curious why diamond painting is so famous and why it's the perfect pandemic craft for everybody, read on.
Easy To Learn
Diamond painting is effortless to do, apart from it allowing people to come up with spectacular artworks good enough to sell online, display at home, or give as a gift to loved ones. A diamond painting kit comes with an easy guide to get started that even young kids or seniors can undoubtedly follow.
Thus, it wasn't surprising that parents, who were suddenly cooped up inside their homes with their young kids for several weeks, ordered diamond painting kits for everyone to be used for family bonding purposes. Seniors who live alone, in hospices, or in assisted living facilities also got hooked on this hobby because each project is easy to complete.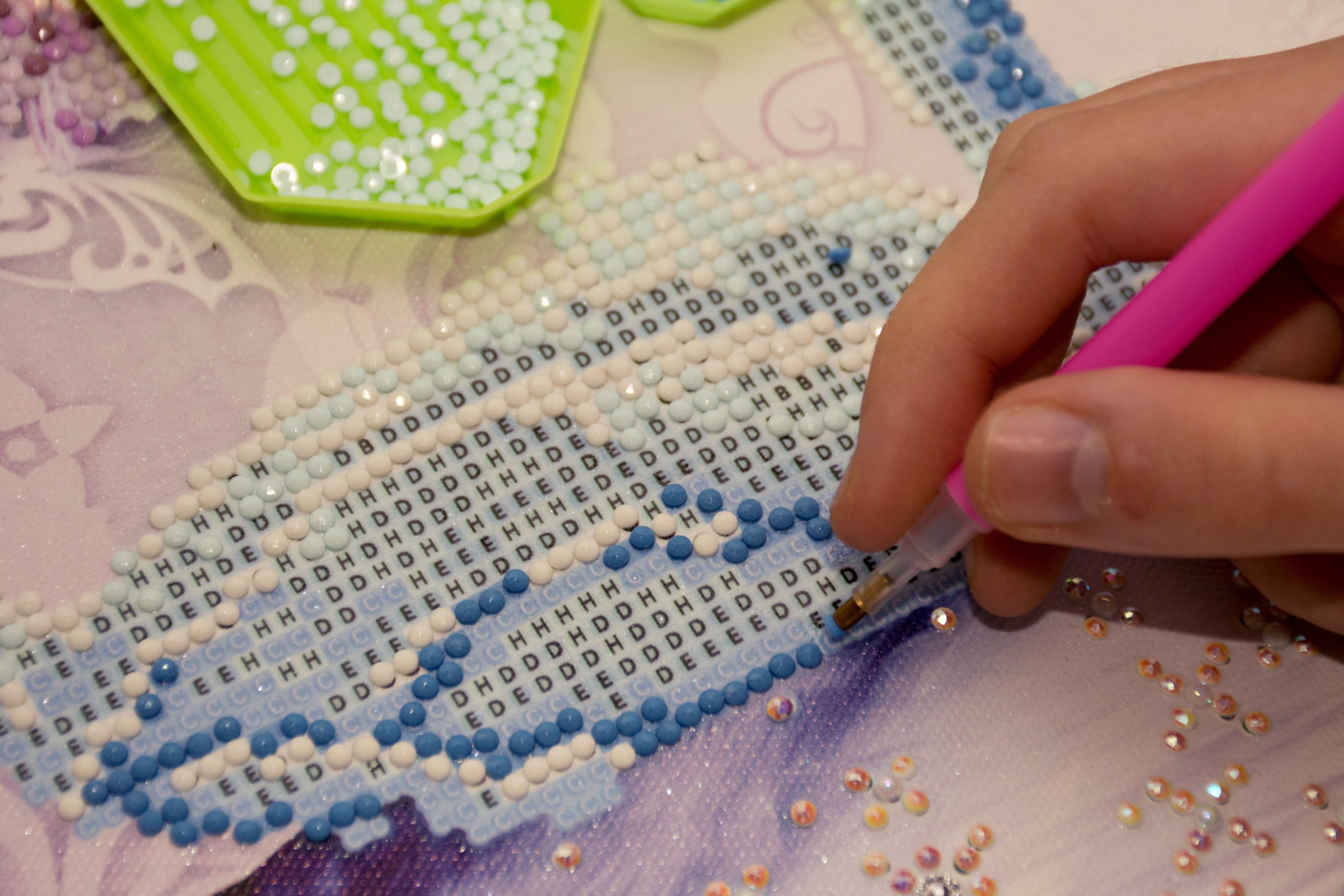 Helps Relieve Stress And Anxiety
The COVID-19 pandemic caught everyone off guard. Many individuals experienced mental and emotional distress because of the lockdowns and the coronavirus' devastation to their community.
During this period of uncertainty, many people relied on crafts like a diamond painting to boost their overall well-being. Some consider diamond art an effective mindfulness-based therapy because you can work on the craft as a form of meditation, primarily when you're in a peaceful and relaxing environment.
Promotes Creativity And Mental Health
Diamond painting is a form of art, so it effectively stimulates your creativity and imagination. During stay-at-home directives at the height of the pandemic, many people were able to beat their pandemic fatigue with the help of diamond art.
According to experts, crafts helped many keep their minds active during this challenging period. Diamond painting kits come in various difficulty levels, so if you've mastered the basics, you can look for more challenging kits and use extra-large canvases that produce more detailed art by using five-dimensional sparkling beads.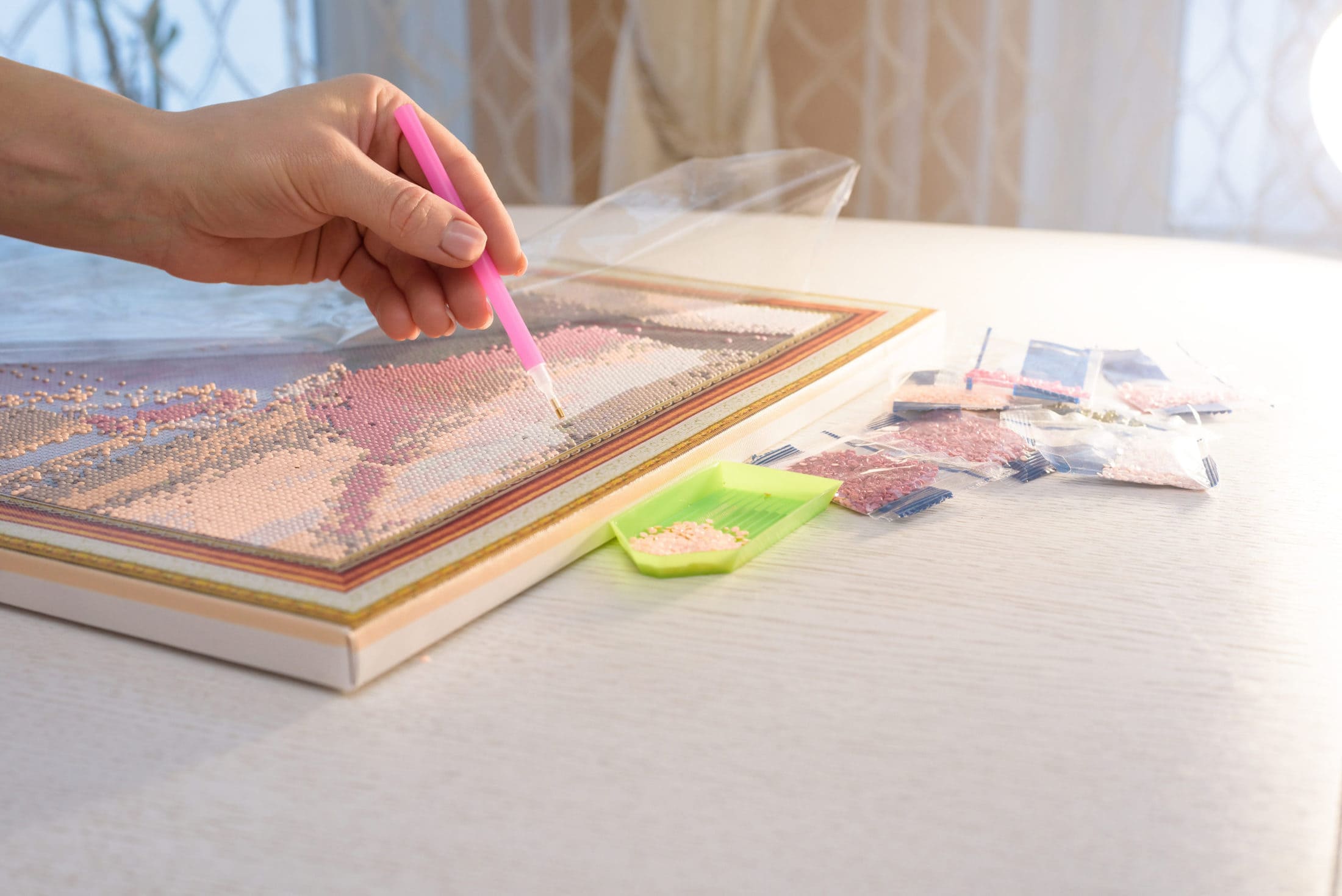 Helps Improve Motor Skills
Many seniors enjoy crafting with diamond art because it helps improve eye-hand coordination. Since this hobby entails choosing tiny diamond beads and picking them gingerly to fasten to the canvas, it can help seniors and even young kids exercise their finger and hand muscles through repetitive movements. Some even believe that diamond painting can increase the focusing skills of impatient individuals. Thus, even if you and your family are stuck at home, you'd find a way to entertain your restless members while helping boost your agility and concentration.
Gives You A Break From Technology
Diamond painting is a productive way to spend your time while you're on a staycation in a hotel or being ordered to follow stay-at-home directives due to COVID-19 lockdowns. Instead of just spending countless hours hooked on the TV or other devices, you can give your eyes a break from electronic blue light by doing the diamond painting.
Some people have gotten depressed or paranoid because of the countless naysayers and bad news popping up online 24/7. Instead of wallowing in self-pity and drowning in negative thoughts while alone at home, give yourself a timeout from social media and news reports by creating art through diamond painting.
Bolsters Your Artistic Confidence
Diamond painting is very similar to paint by numbers. But instead of using a brush and some paint, you'll be using colorful, shiny, tiny beads to produce your masterpiece. So for those who love art and beautiful things but don't have the confidence to dabble in their artistic passions, diamond painting can help jumpstart their hidden creative talents.
Since this is very easy to do, beginners would feel encouraged to pursue more difficult diamond art kits every time they finish a project. And there are so many designs, themes, and colors to choose from. You'd likely find the right art piece to cater to your taste. Who knows, after you've done several diamond art projects, maybe you can experiment by combining beads from different diamond art kits to come up with a unique masterpiece you'd be proud to display in your home.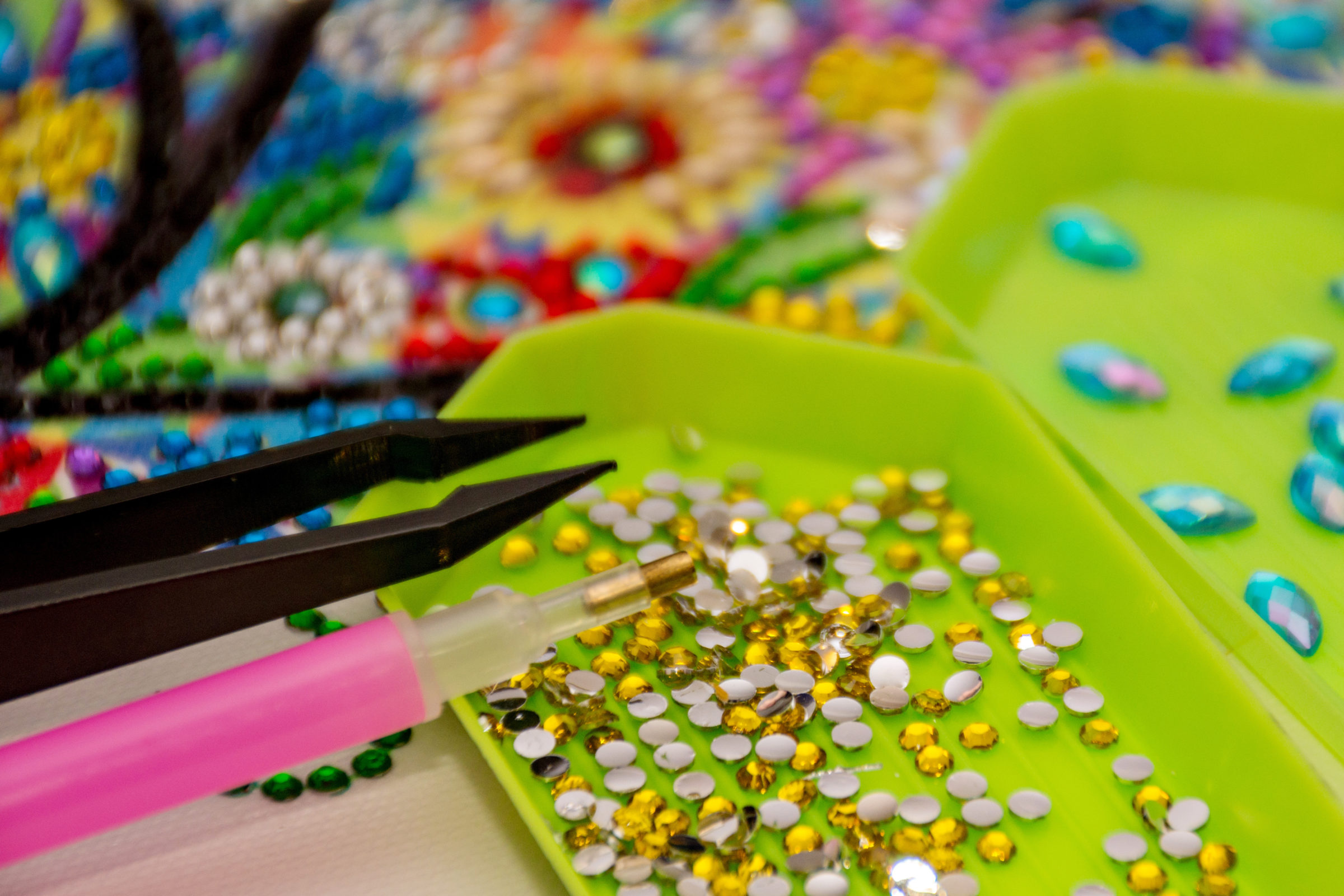 The Bottom Line
Several studies have shown that doing crafts provides a myriad of benefits for people of all ages. During the pandemic, diamond painting was one hobby that has helped countless people deal with their boredom, anxiety, and stress brought about by the global health crisis.