Winter is on its way, so we will spend more time at home. Maybe it's time to consider a little home makeover. These five simple styling tips will make your hibernating at home more pleasant and cozy.
1. Seasonal Switch
Now is the right time to swap the summery linen or the cotton floor cushions and throws with wool, cashmere and velvet ones. You can even put acrylic throws as they are as soft and warm as the velvet ones. These accessories are the fastest and most inexpensive way to give your sofa or couch a beautiful revamp. Will not even mention what a pleasure will be for you to snuggle up to them. Also, you can switch the cold coffee table with an upholstered ottoman that will double as a footstool.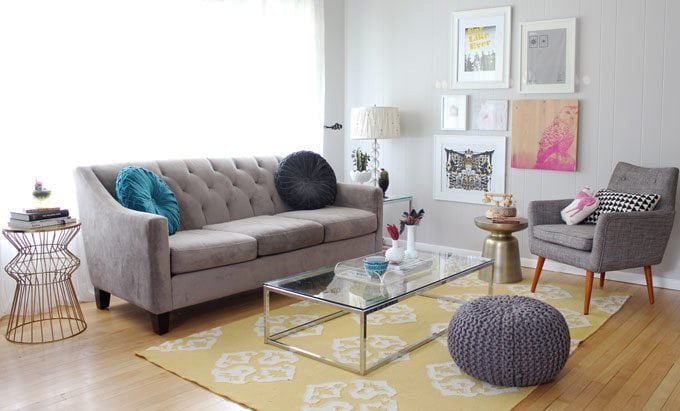 2. Rug Up
We all know that floorboards and tiles are very easy to keep clean, but they are not much fun to walk on in winter. So a rug is always a good choice. It not only adds warmth and color to a room, but it also makes it feel cozier. You can consider placing a rug in the bedroom as well. Can you image the soft, pleasant feeling under your bare feet as the first thing in the morning? If your rug is with rectangular shape, position it with the longer side horizontally under the end of the bed, so that there will be enough place to go around the foot of the bed. If your rug is a big enough, place it underneath the whole bed and around.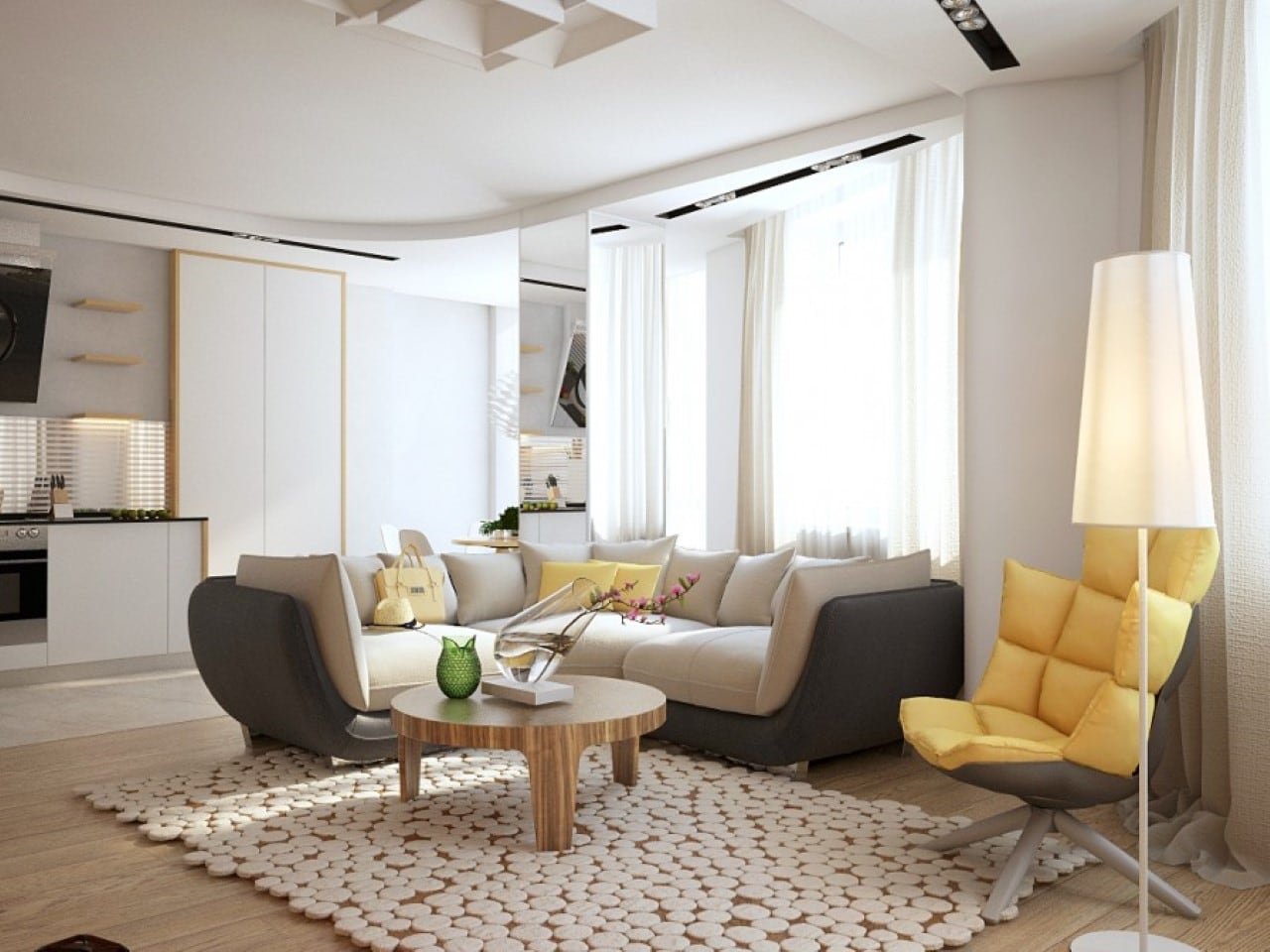 If you have а real fireplace at home, you can make it stand out. Do it by painting the wall around and above the fireplace in a dark color like dark chocolate, navy or charcoal. You can also frame the fireplace and place an artwork or a mirror above.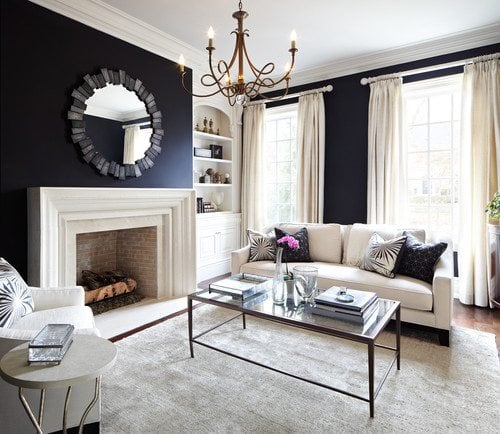 If you have a working fireplace, there is no need to go out constantly to stock up on firewood. Instead, think of creative ways to expose it indoors, such as a rustic basket, a faux leather box or an industrial chic metal container. Moreover, if you have bookshelves, place them on either side of the fireplace and then stack firewood along the bottom shelves. Keep it tensely and neatly stocked for greater effect. The bookshelves will add an earthiness to the room along with a pleasant scent coming from the timber will float around the room. With this makeover you will ease the work of your house cleaners as well. The cleaning won't take so much time and effort.
5. Lighten The Mood
Enhance the mood at home with lighting. Bright overhead lightс are not a good option. Instead, add a couple of table lamps to your living room for dimmer lighting. Besides, you can put a few candles on a silver, timber or crystal tray. Place them wherever you want – on the mantelpiece, or on a coffee table, or as a centerpiece on a dining table.