Brazilian contemporary artist Ernesto Neto recently realized a vibrant sculpture made of hand-knotted cotton strips in the atrium of Zurich's Central Station. Titled Gaia Mother Tree, the installation looks like a giant tree and extends out of the channel's roof to its floor.
Exhibited by the Fondation Beyeler, Neto's sculpture is an immersive work of art, a space that one can enter and walk around or remain and meditate. A series of activities for adults and kids, including musical concerts, workshops and arguments, is scheduled to happen under the net of cotton.
Sam Keller, director of the Foundation Beyeler, estimates that almost a half-million visitors will pass through the channel and, consequentially, the sculpture. This would make Gaia Mother Tree the most seen work of art in the history of Switzerland.
Ernesto Neto is one of the most internationally recognized Brazilian artists, and his works, among other matters, issues related to spirituality, humanism, and ecology. Strongly influenced by the neo-concrete motion of the 1960s, minimalist and conceptual artwork, Neto's creation was characterized by his use of techniques and materials not as familiar to artwork – from natural objects to knowledge and craft of native peoples.
To see the video and learn more about Gaia Mother Tree, take a look at the Foundation Beyeler webpage. And look at the photographs taken by visitors using the hashtag #beyelerneto.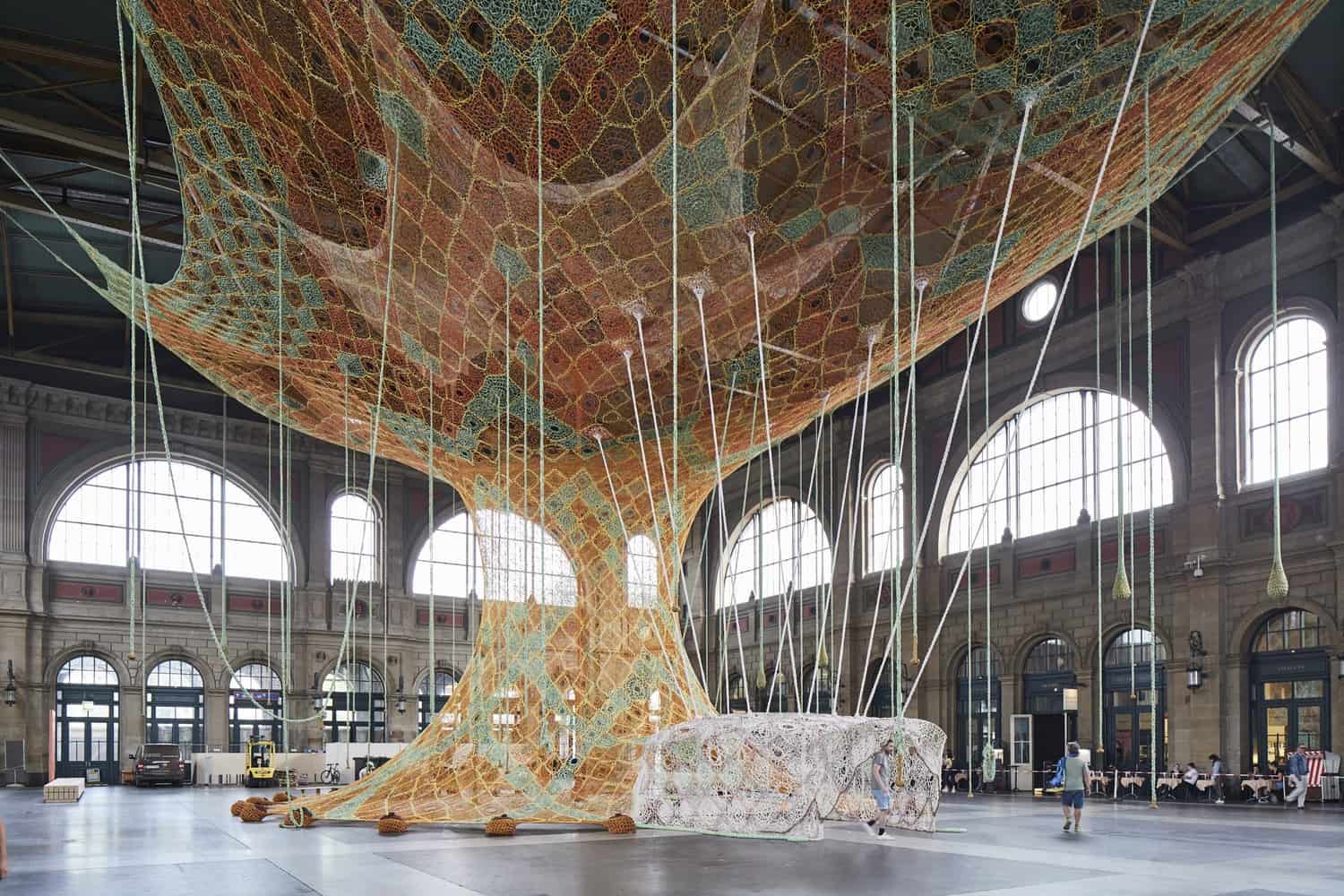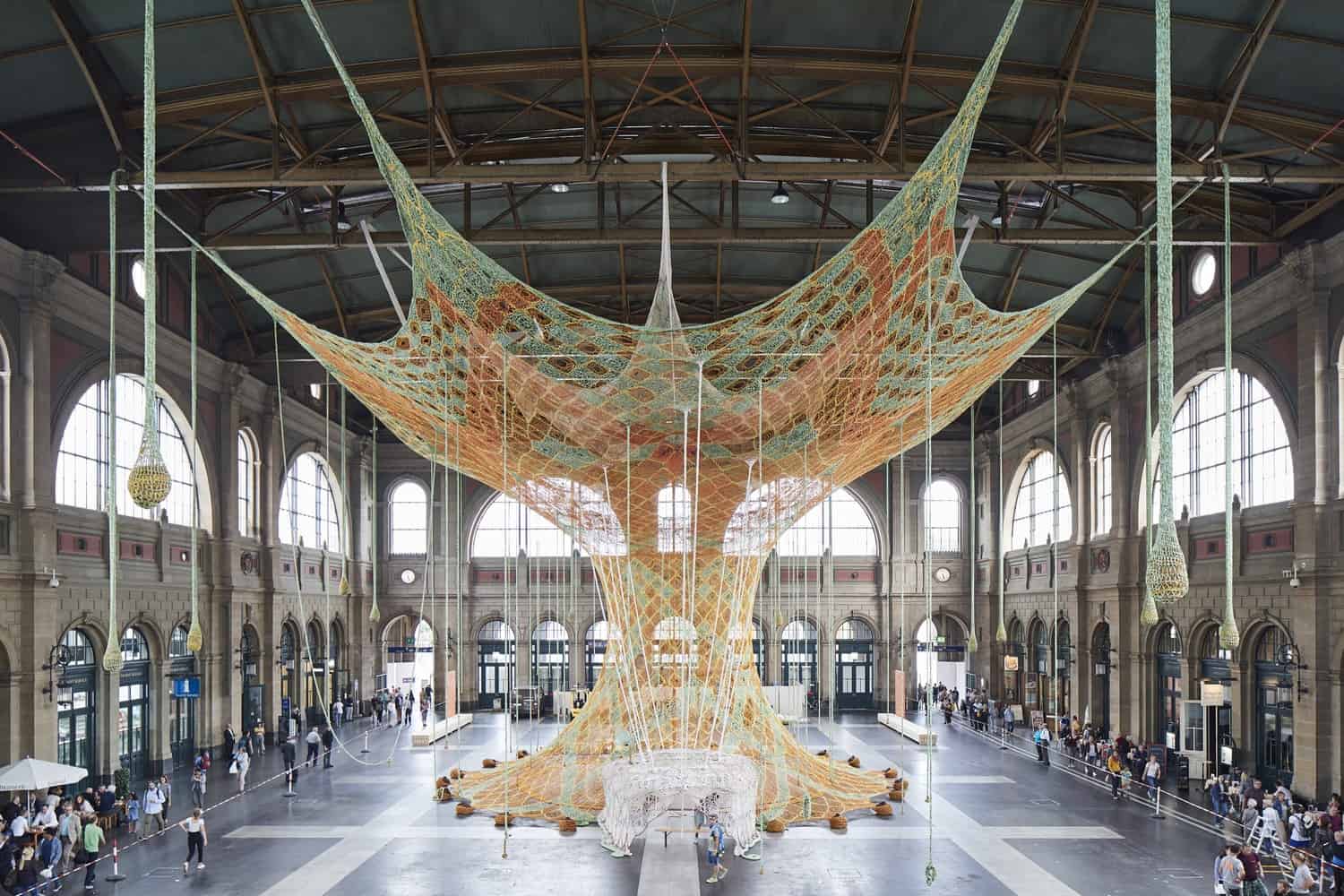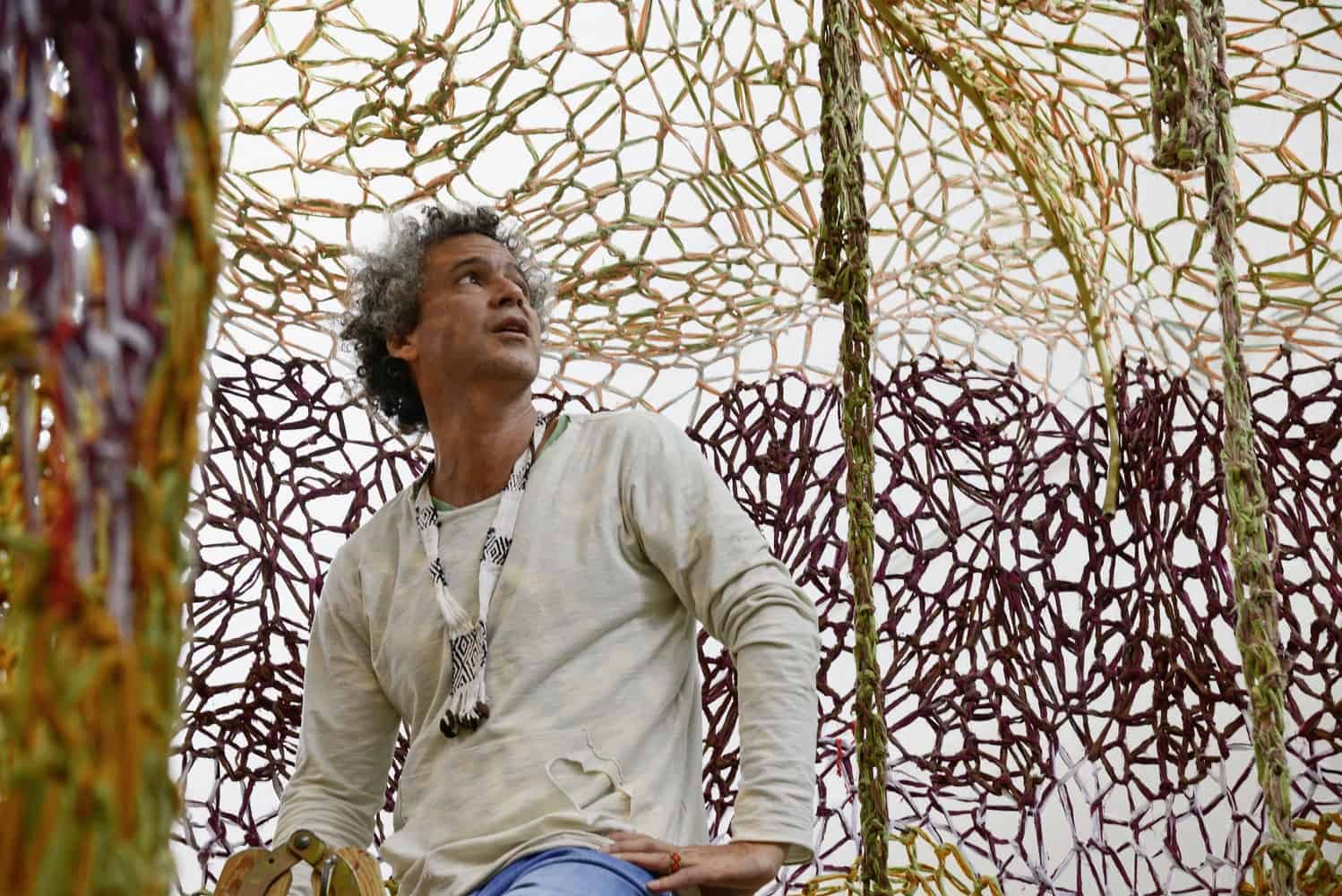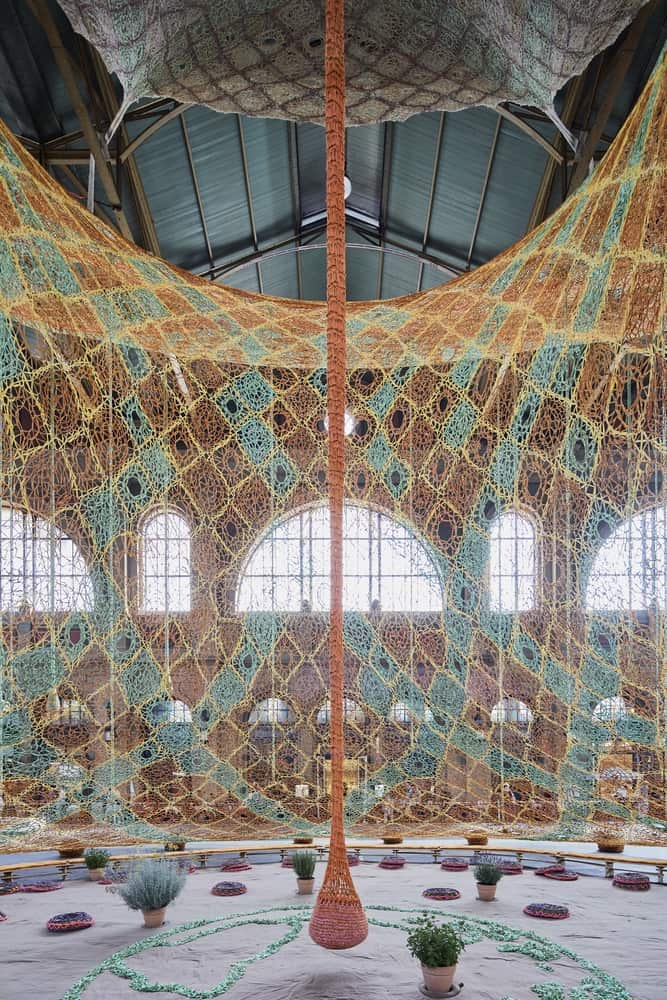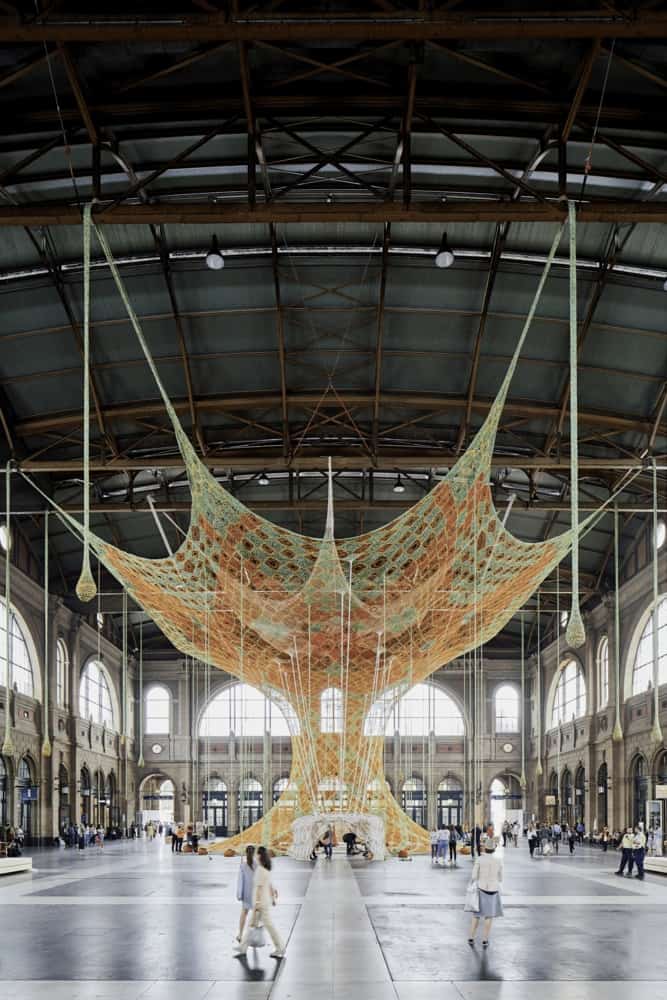 H/T World Art Foundations and Artnet.