Every living room has a unique look and while Roman blinds may not be appropriate for every arrangement, they can make for a great starting point when you are decorating a living room. The purpose of a living room varies from family to family, but regardless, it is likely that most of the time spent during the days when the family is together will be spent in a common area. While this might not always be the living room, it is important to think about making this room one of the most inviting in a home.
By doing this, you encourage your children to spend time at home and become closer to the family instead of bonding with friends.
Light Considerations for Living Rooms
Depending on the angle of the sun during the day, it can be important to take this into consideration when you are choosing your Roman blinds online. Try to get a darker colour that has light-absorbent or blocking properties so that you can control the incoming light as much as possible in the living room. During the day, televisions and screens might be used which could be problematic if there is glare from the sun. At the same time, if there are other activities taking place it could be uncomfortable for people in the room if there is direct sunlight in their eyes. This is why you should consider good roller blinds which block light entirely that can be adjusted as needed.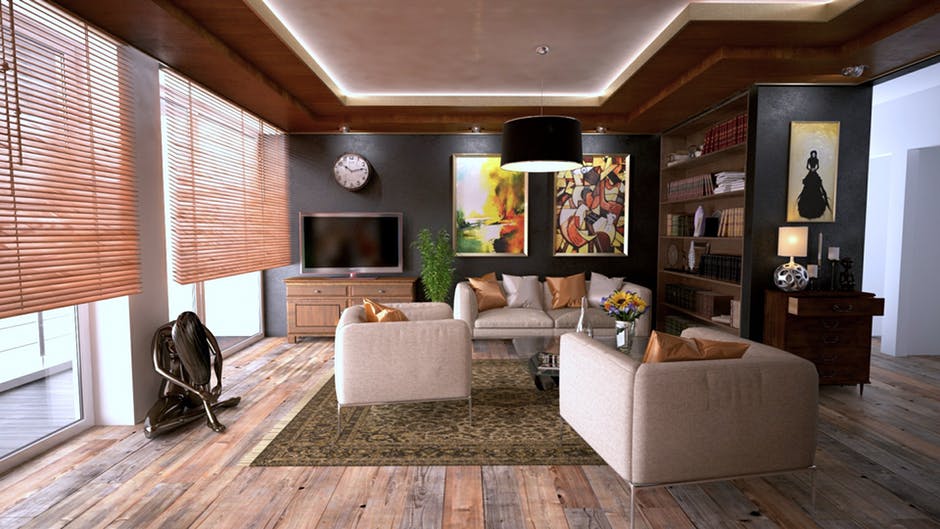 Facilitating Proper Air-Flow
In Australian homes, the hot climate can also be a significant factor in the type of Roman blinds you purchase. In fact, you may even choose to go with plantation shutters, which can be a more convenient solution that provides light adjusting properties as well as good air flow. In hot environments, especially in some suburban and rural areas in Australia, it is more important to have a draughty home instead of an air-conditioned one.