Situated in Oakland, this 3D-printed cabin by Emerging Objects breaks fresh ground in sustainable, custom-made dwellings. Founded by Ronald Rael and Virginia San Fratello, the California-based studio, specializing in 3D-printing design and research, brought together a lot of their past material and applications experimentations to explore the possibilities of a weatherproof, free-standing, compact construction.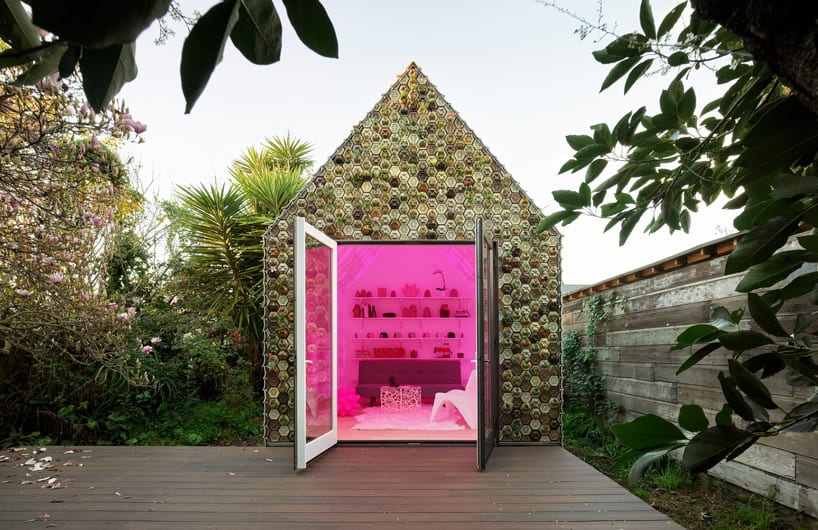 Using a g-code to control each line of clay as it had been published, the studio created a loopy texture where, on account of the machine's marginal mistakes and the substance's behavior, every tile is unique. On the front facade, the planter tiles provide pockets for succulents to grow, forming a living wall of vegetation that combines the cottage within its environment.
That the chroma curl wall, a transparent bio-based plastic coating originated from corn, covers the inside walls. The cladding is embedded with color-changing lights which extend the interior with playful hues of illumination. For the building, emerging objects used only sustainable materials, such as sawdust, chardonnay grape skins, and ceramic, derived either from natural or upcycled sources. The cabin is modular, allowing users to replace components if needed.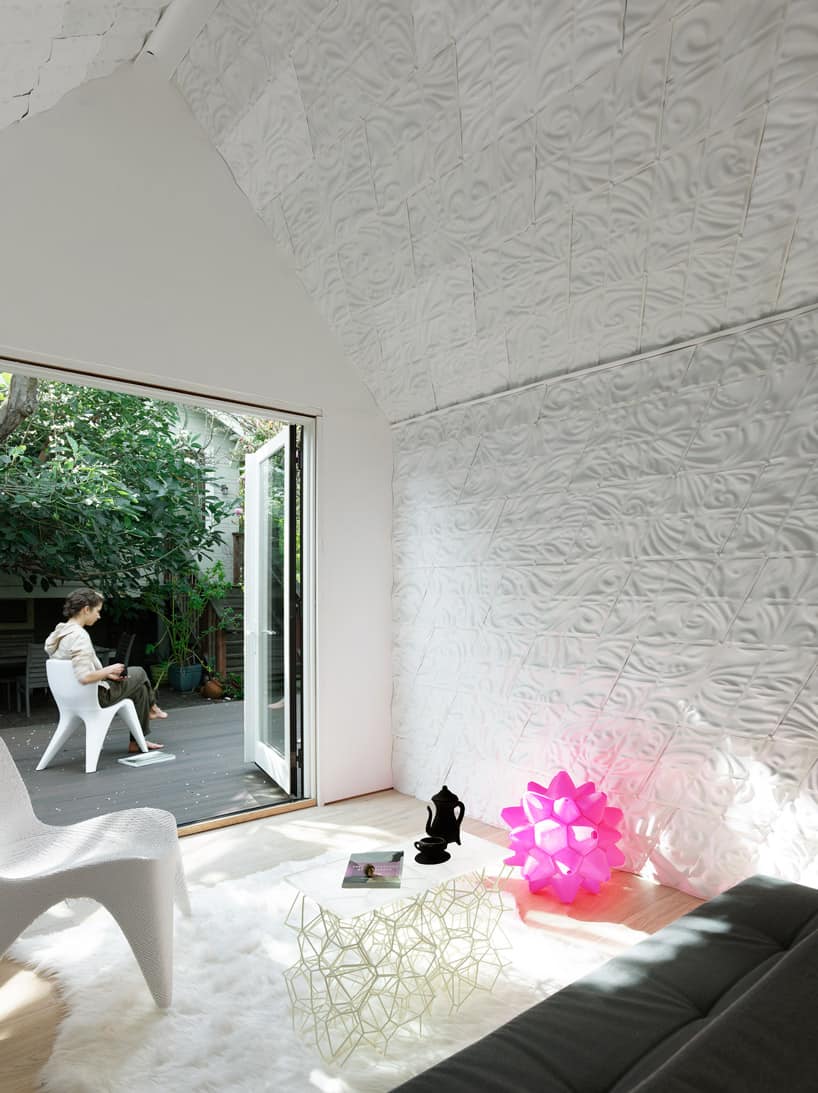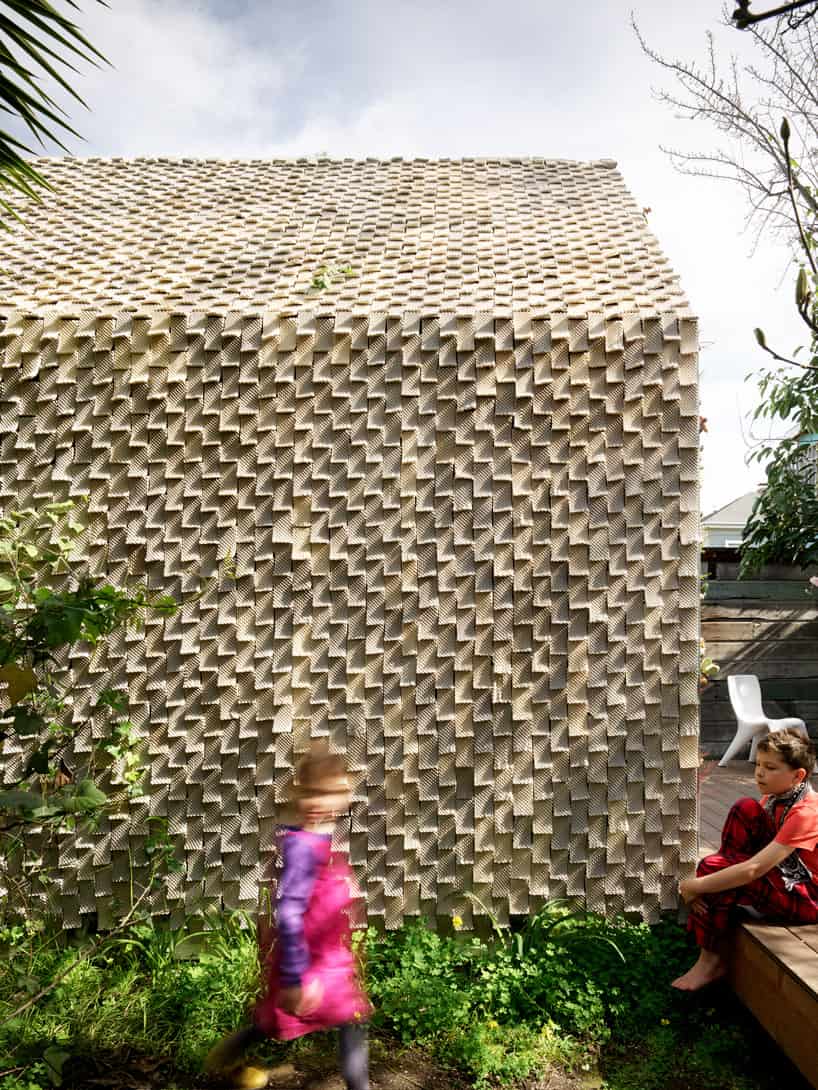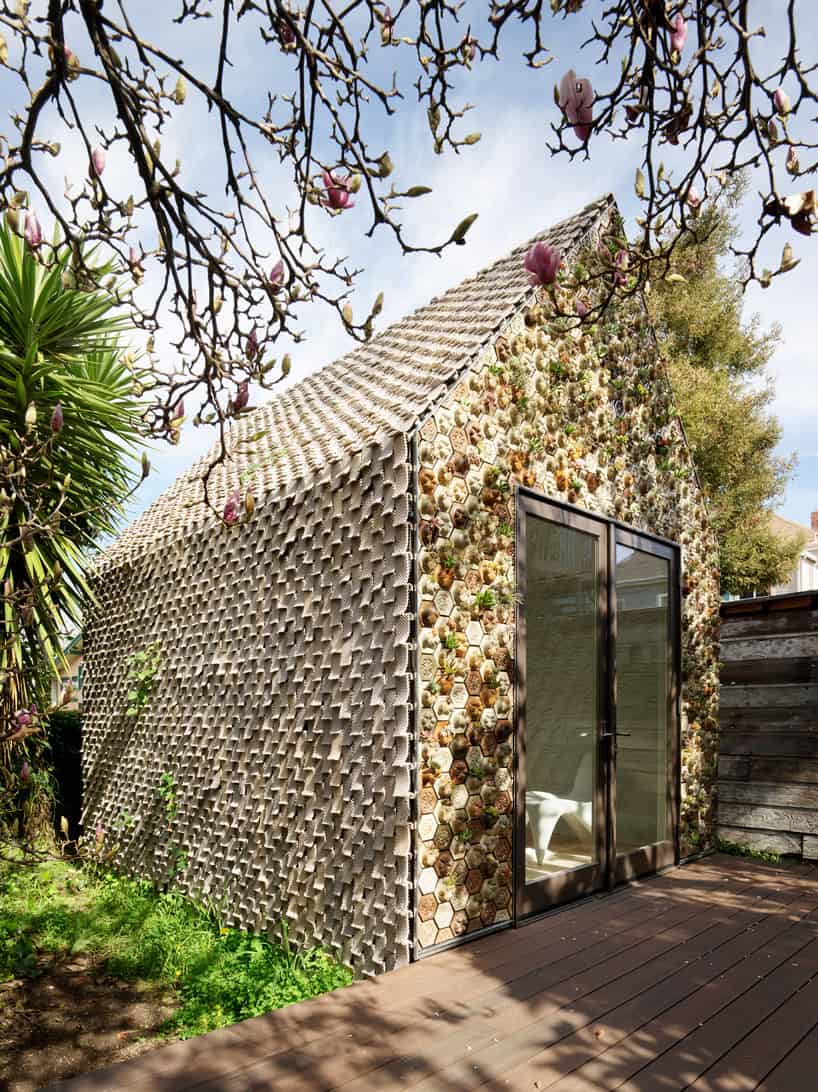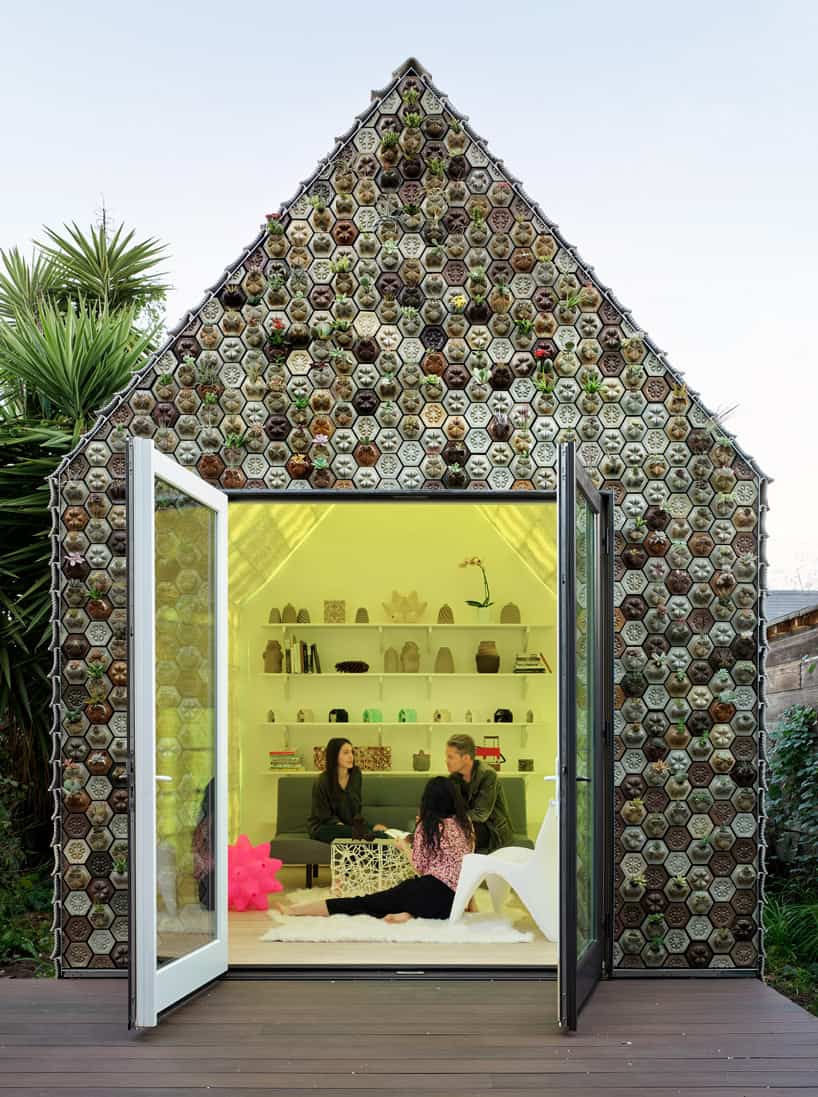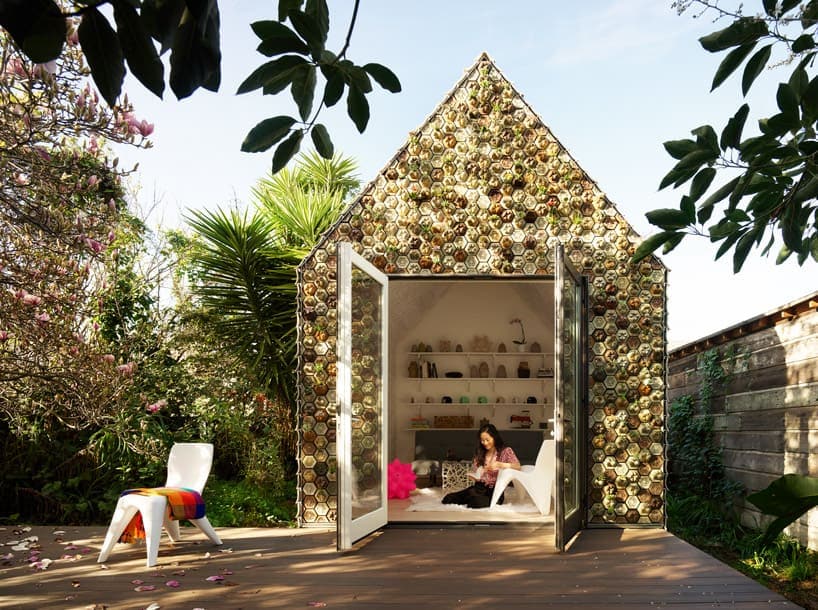 h/t designboom