Multidisciplinary artist and architect Philip Beesley weaves together such a broad array of technologies and systems in his artworks that they officially defy description, but the immediate effects of falling these sprawling interactive installations are visceral and awe-inspiring. His most recent work, Astrocyte, connects chemistry, artificial intelligence, and an immersive soundscape to make a living piece of architecture that responds to the existence of viewers. Comprised of 300,000 individual components, the bit was on view against the industrial backdrop at Toronto's port lands such as EDIT: Expo for Design, Innovation & Technology last October. From a statement about the job: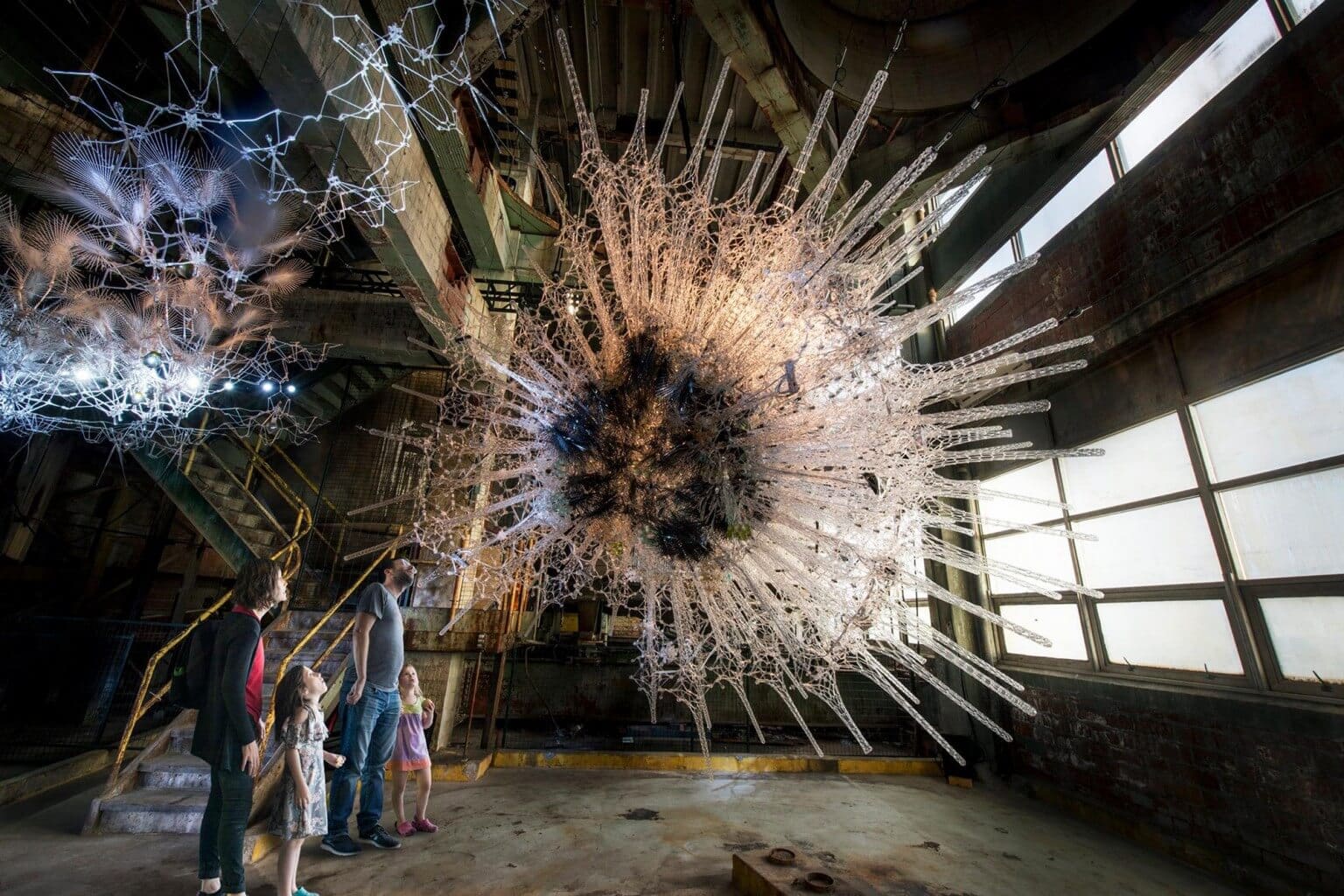 This excellent space truss system is part of the Living Architecture Systems' pioneering research into flexible and resilient structures. Astrocyte's structural mesh elements use overlapping strands of substance from doubly-curved conical forms that achieve extraordinary strength from the nominal material. These innovative kinds are clustered together in packages that are just like the numerous filaments spanning between outer and inner shells of natural bone structures.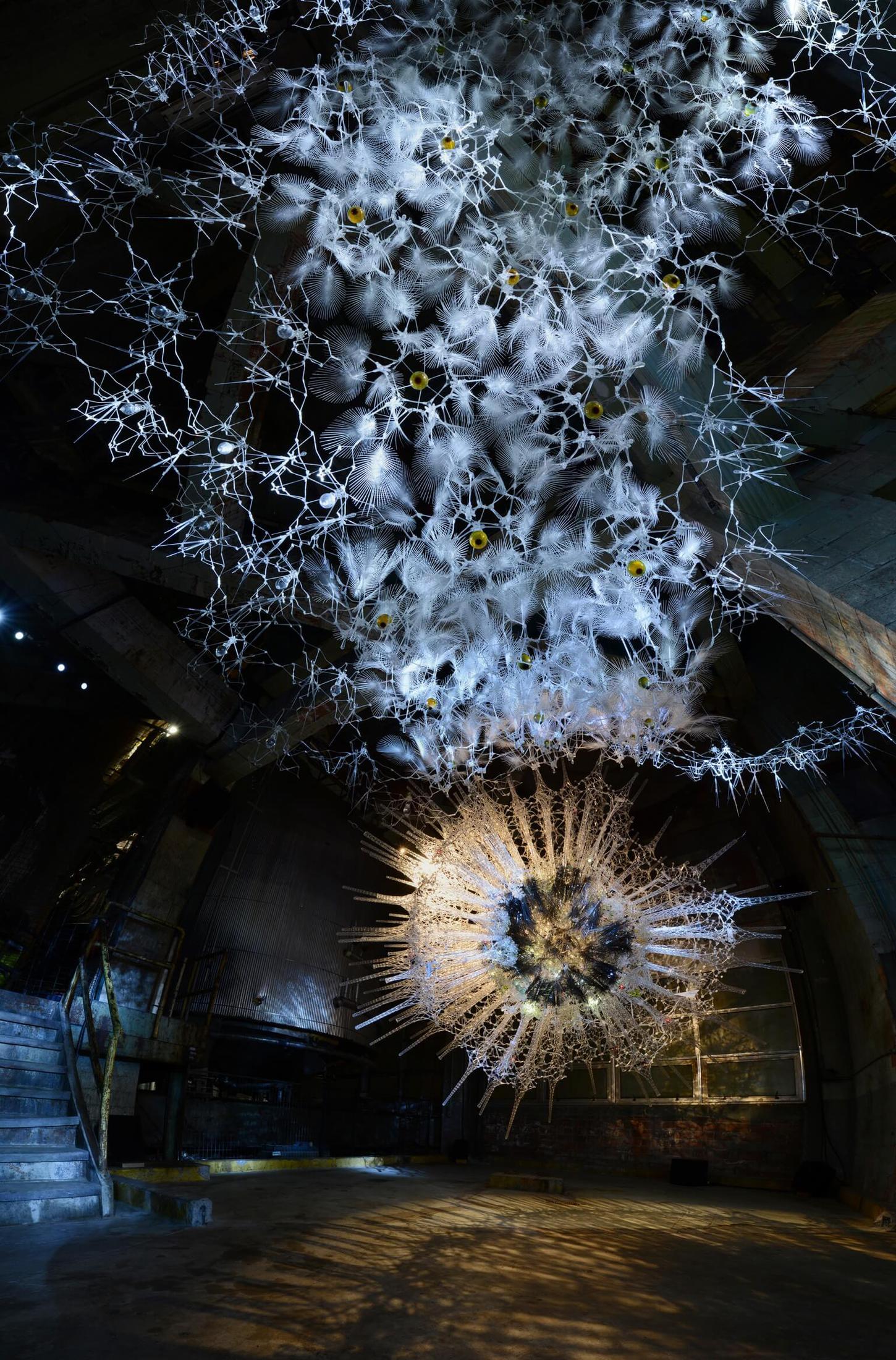 The item further comprises 3D-printed lighting components and masses of custom glasswork which contain a combination of oil, inorganic chemicals, and other solutions to form a kind of artificial skin. In the heart of Beesley research is the question of whether architecture can truly be "alive," opening the chance for self-repairing structures or profoundly responsive organic surroundings, where artificial intelligence is present at virtually every level of design. Regardless of the complexity and powerful ideas, the works are profoundly aesthetically intriguing, something straight from science fiction.
Beesley is the manager of this Living Architecture Systems Group plus also a professor in the School of Architecture at the University of Waterloo. You can explore much more of his work on his website and combined with several interviews and videos on Vimeo.