Three white inflatable installments protrude in the landscape at Scotland's Mellerstain's House and Gardens, works that occupy two aging arrangements and a lake which belongs to the estate constructed in 1725. The installments, which can be jointly titled XXX, are by ecological artist Steven Messam and intention to present a modern spin on the marble sculptures which were supposed to decorate the house's grounds initially.
As of the year, the grounds are opened as a site for open-air contemporary functions, together with Messam's pieces producing the very first exhibition in the recently opened Borders Sculpture Park. Pointed, a spiked protrusion by the former gatehouse of this property, fills the middle of this building, extending out just from the roof at a collection of 28 10-foot peaks.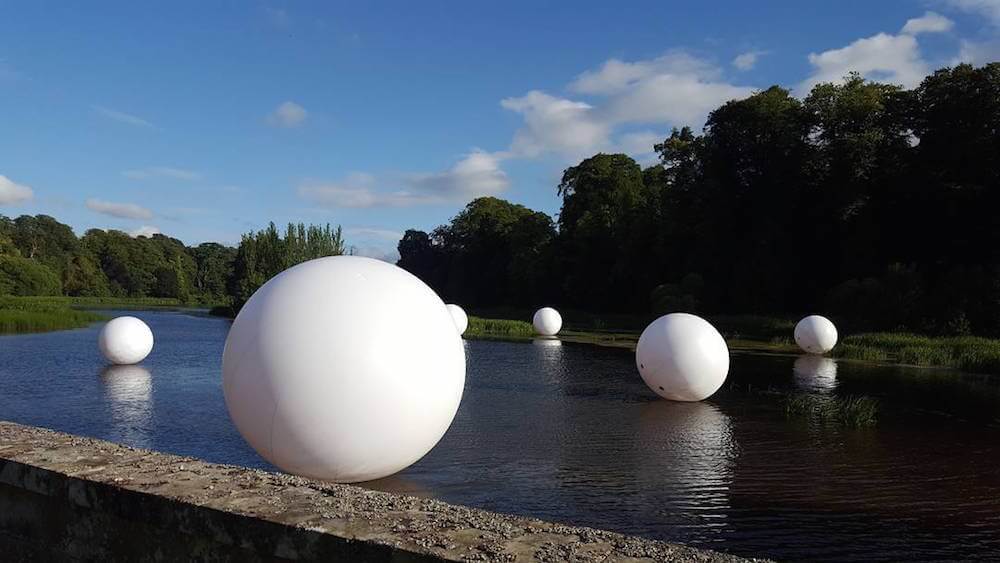 The County Durham-based artist chiefly works out of the gallery, making temporary installations such as 2015's PaperBridge which spanned a little English Creek using 22,000 perfectly stacked pieces of glowing red paper. You may view more from his XXX setup, and see future Border Sculpture Park exhibits on the park's Instagram.