London-based Tawbox studio created a stunning kinetic installation for Dave's recent headline performances at the Reading and Leeds festivals. The structure, designed by creative directors Amber Rimell and Chris "Bronski" Jablonski, featured an aluminum heart that shattered and came back together during the shows. This powerful visual was intended to reflect our fractured world.
The stage had two massive LED screens that pulsated in time with the music and an enormous aluminum heart-shaped cage at the center that glowed different colors throughout the performance.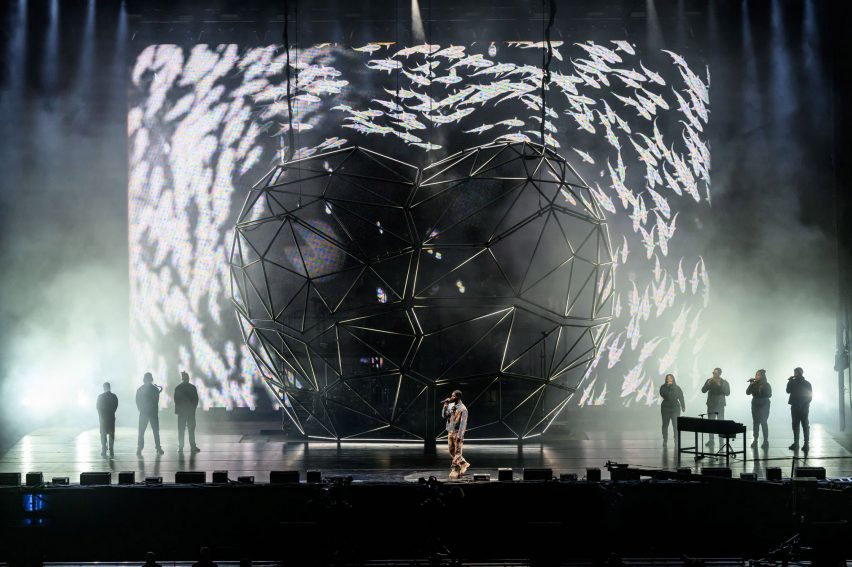 Rimell stated that it was imperative for Dave that the audience experience an emotional rollercoaster throughout the performance. One with intense moments, as well as lows and highs.
Rimell told us that Dave used his London hometown as a muse for much of his music and wanted the set to reflect that.
"Our set at the festival was a music-filled, high-energy display that reflected the broken world we live in today," she explained.
"We aimed to craft a heart that could hold a moment frozen in time – a complex one that has its struggles and radiates warmth. A big heart which can break," she added.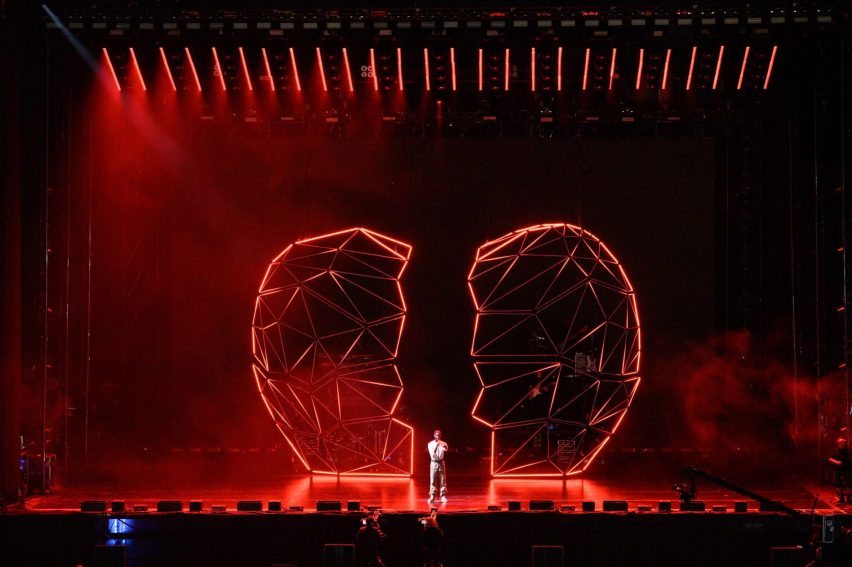 Dave's performance of Heart Attack, from his album We're All Alone In This Together, started with him breaking his fully formed heart in two. For the entirety of the song, which is ten minutes long, the rapper performed at the front of the stage in front of a live band hidden behind a large red installation.
"I wanted to decide what heartbreak would look like," Bronski said afterward. "The space between both sides had to feel vast but still make sense."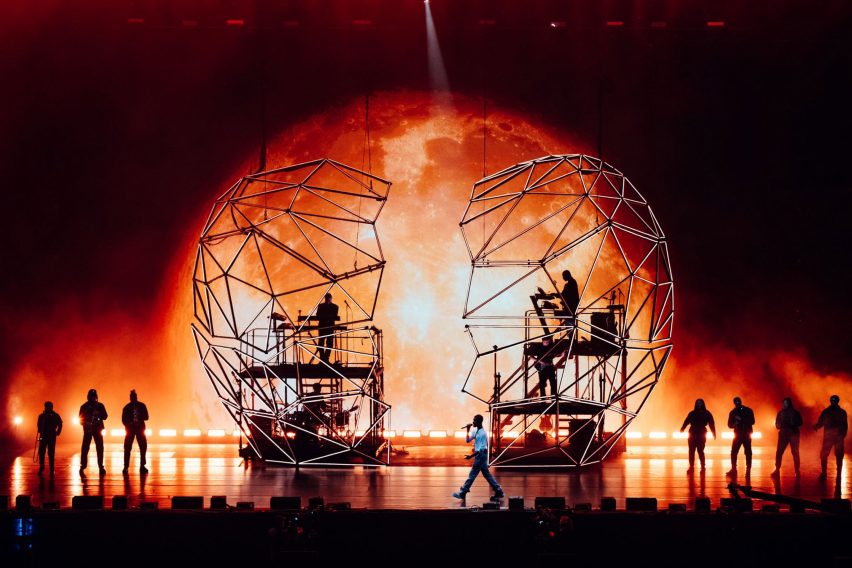 Later in the performance, the kinetic installation cracked even more during Dave's playing Starlight to show four broken "constellations." By the set's end, though, the heart was mended.
"The repairing of the heart comes full circle with a message revealing how music brought everyone at the festival together at that moment," Rimell continued.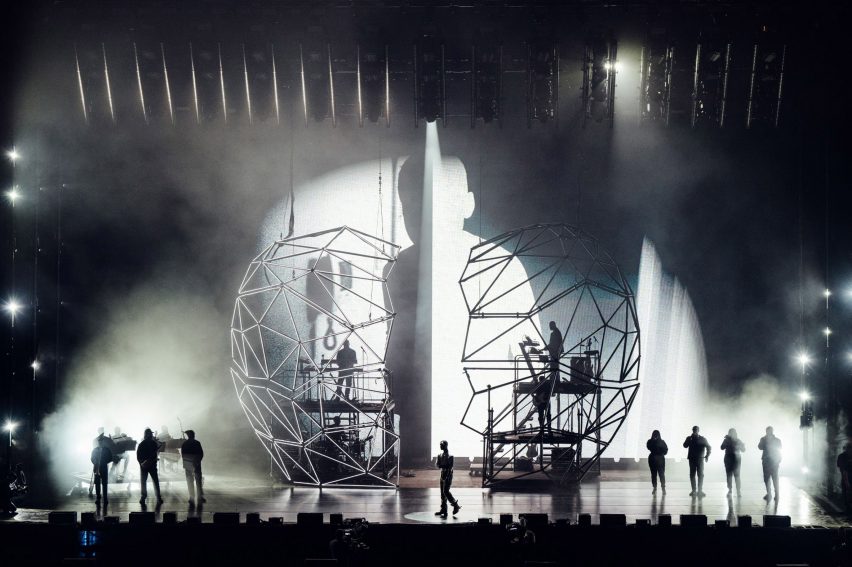 The creative directors explained that they collaborated with live experience studio TAIT to facilitate the movement of the installation, which was assisted by flown automation and "manpower." Various abstract imagery, like footage of crashing waves and the palm of a hand, played on the screens behind the heart-shaped structure.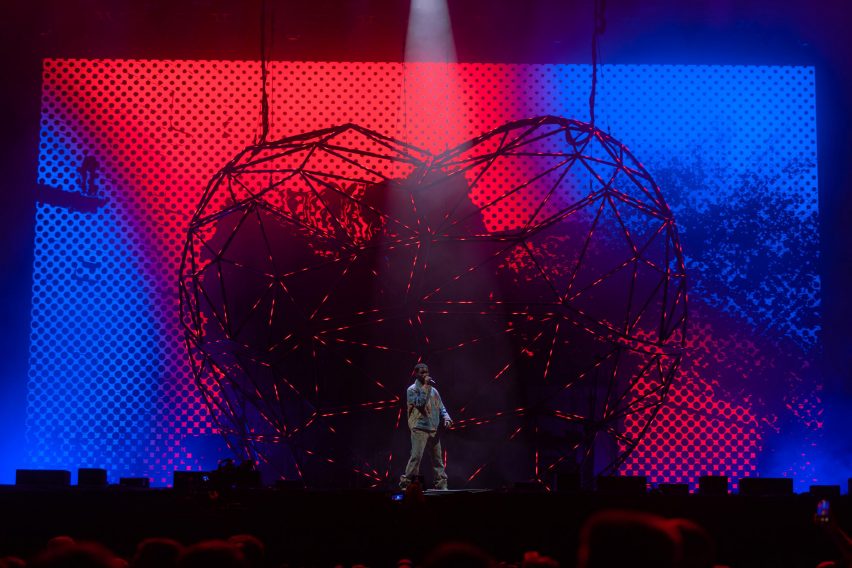 According to Rimell and Bronski, most of the set's materials will be repurposed and recycled for future shows. Tawbox, nominated for a BAFTA, designed several sets for live performances, including the set Dave used on his 2019 tour of his first album, Psychodrama.
In addition, the studio drew inspiration from Croydon's brutalist architecture to design the set for British rapper Stormzy's iconic Glastonbury headline performance later that year.