"Alchemy of Tea" is the first info-graphic illustration that depicts traditional tea recipes from around the world. It is not only a poster, but an informative recipe diagram of one of the most favorite drinks, tea.
During the last 2 months, our research team began a new knowledge topic about Traditional Tea Recipes Around the World. We learn that tea is a very valuable drink that represent history in many ways. Not only it has been around for over 4000 years, tea became a culture and a daily dietary habit in many countries. Our tea research includes tea history, background, culture, tea sets, and their traditional recipes. And these recipes became the essence of "Alchemy of Tea."
There is a total of 15 tea recipes. Through mixing tea base with different ingredients, there are different results. What is more interesting is that simply by adding one or more ingredients, the entire recipe may becomes an entire different drink.
The main concept of this design is to show relationships of tea. When the same ingredients are used, there is always a reason and relationship with the origin of drink. Unique ingredients can be the key to understand and learn about the culture behind the tea.
For more info, check out:  http://kck.st/1kx2W4s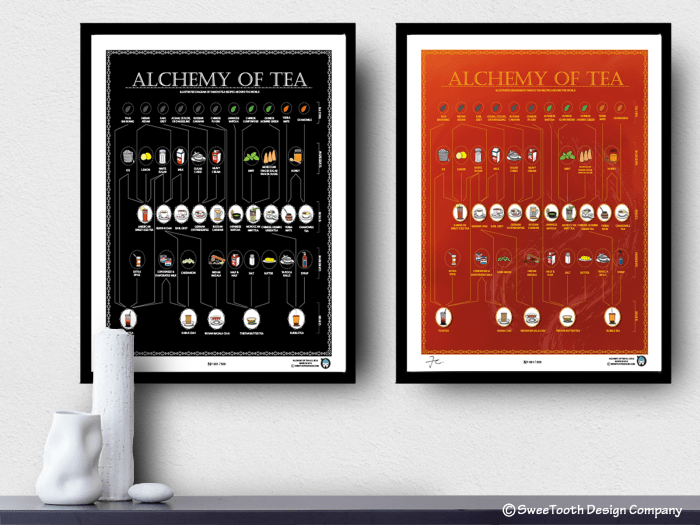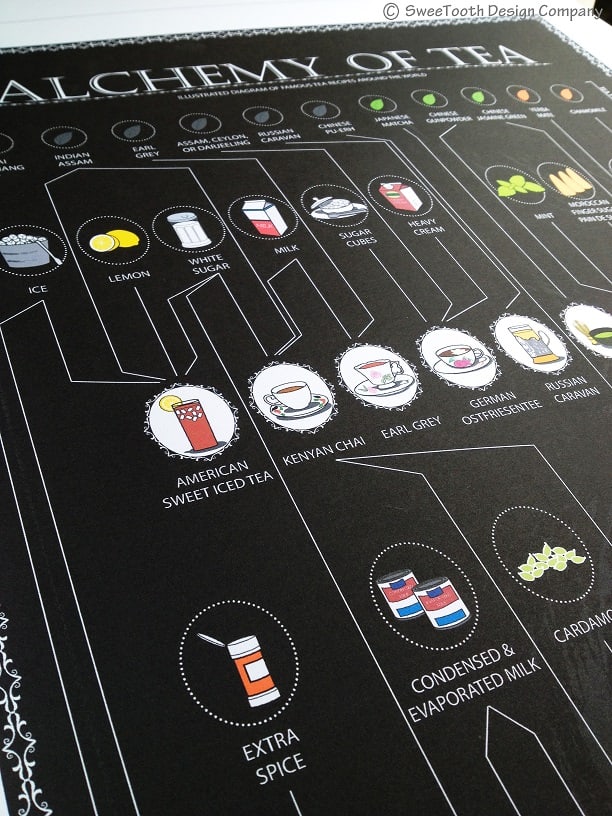 For more info, check out:  http://kck.st/1kx2W4s