Gabriel Schama is a craftsman who excels in the art of creating intricate relief sculptures out of thin sheets of plywood. His creations often involve a detailed process that includes meticulous planning, laser-cutting technology, and a layering technique to bring the envisioned design to life.
Artistic Focus on Geometrical Symmetry and Evolving Themes
Initially, Schama's art was primarily fixated on symmetrical and mandala-inspired designs, which are abundant in winding patterns. However, in the past few years, he has ventured into more thematic areas. He has started incorporating narrative elements into his work, creating complex compositions that include figures and objects set against whimsical backdrops. For example, his recent art pieces feature mythical birds, dynamic and in full flight, feathers ablaze. Other pieces contain a swirling potion bottle or even include functional elements like a wall-mounted unit that can also serve as a sword holder.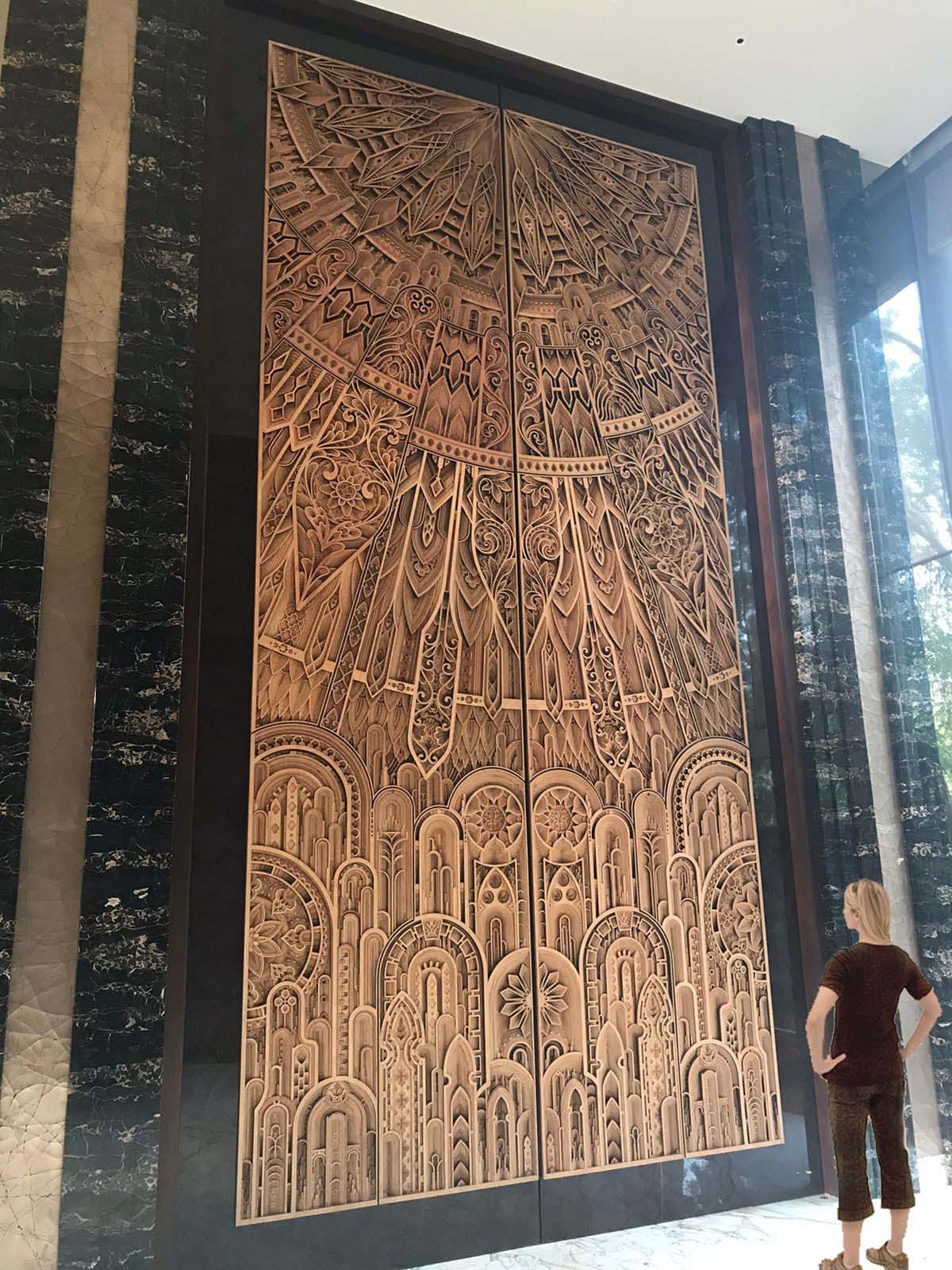 Monumental Projects and Engineering Challenges
One significant project that stood out was a pair of panels designed to adorn large, architectural doors. The challenge, according to Schama, was not just in creating the design but also in breaking it down into smaller sections. This modular approach was essential to ensure that the panels could be assembled by individuals located elsewhere. Ingeniously, he hid the joints between these smaller pieces within the design lines, ensuring the whole structure appeared seamless and was straightforward for third parties to install.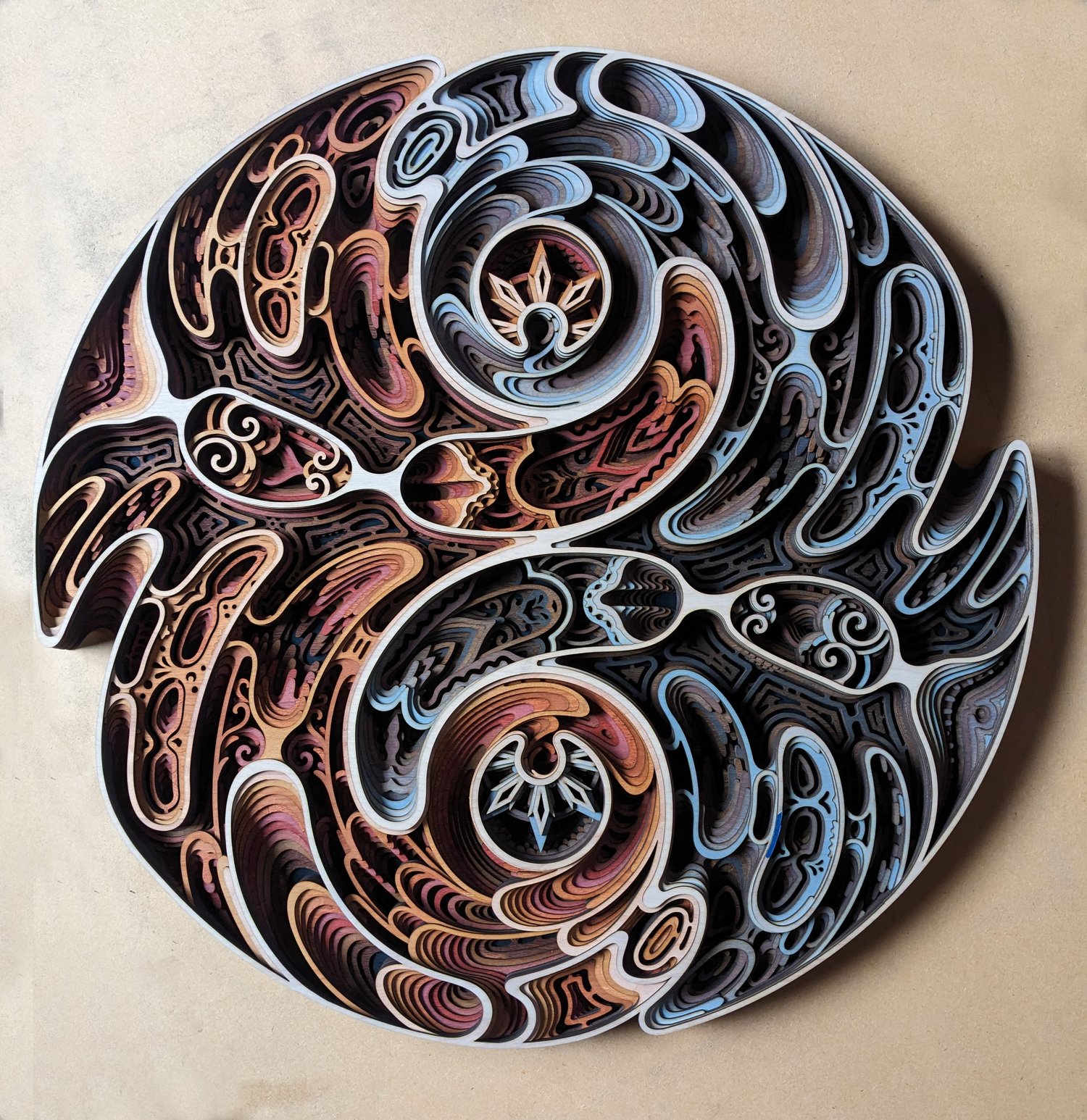 The Journey Toward Color Experimentation
Over a period, Schama has dabbled with the idea of introducing colors into his monochromatic works to add depth and richness. Although initially unsatisfied with the outcome, he recently discovered new staining techniques that have added a new dimension to his works. Despite his initial reservations about deviating from the natural wood hues—borne out of a deep respect for the material—he has found a new obsession in a particular shade of vivid purple.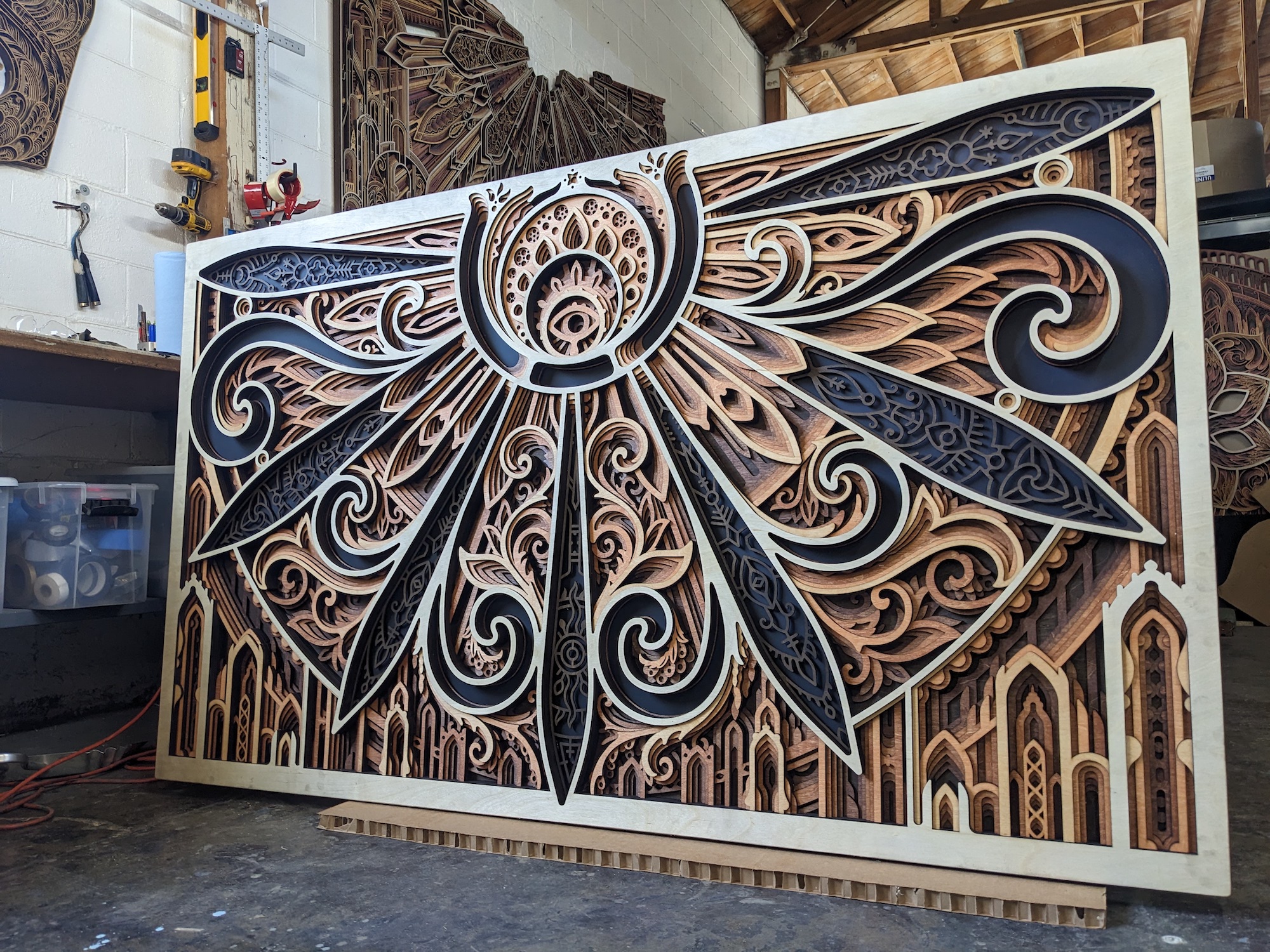 A Glimpse into Future Projects
Looking ahead, Schama has plans to construct a significant, chapel-like or temple-like installation, with the annual Burning Man festival in mind. He has shared previews of scale models of this ambitious project, and the response has been overwhelming. People have been volunteering to help him realize this vision. Concurrently, he is also working on smaller, limited-edition pieces scheduled for release in the coming fall season.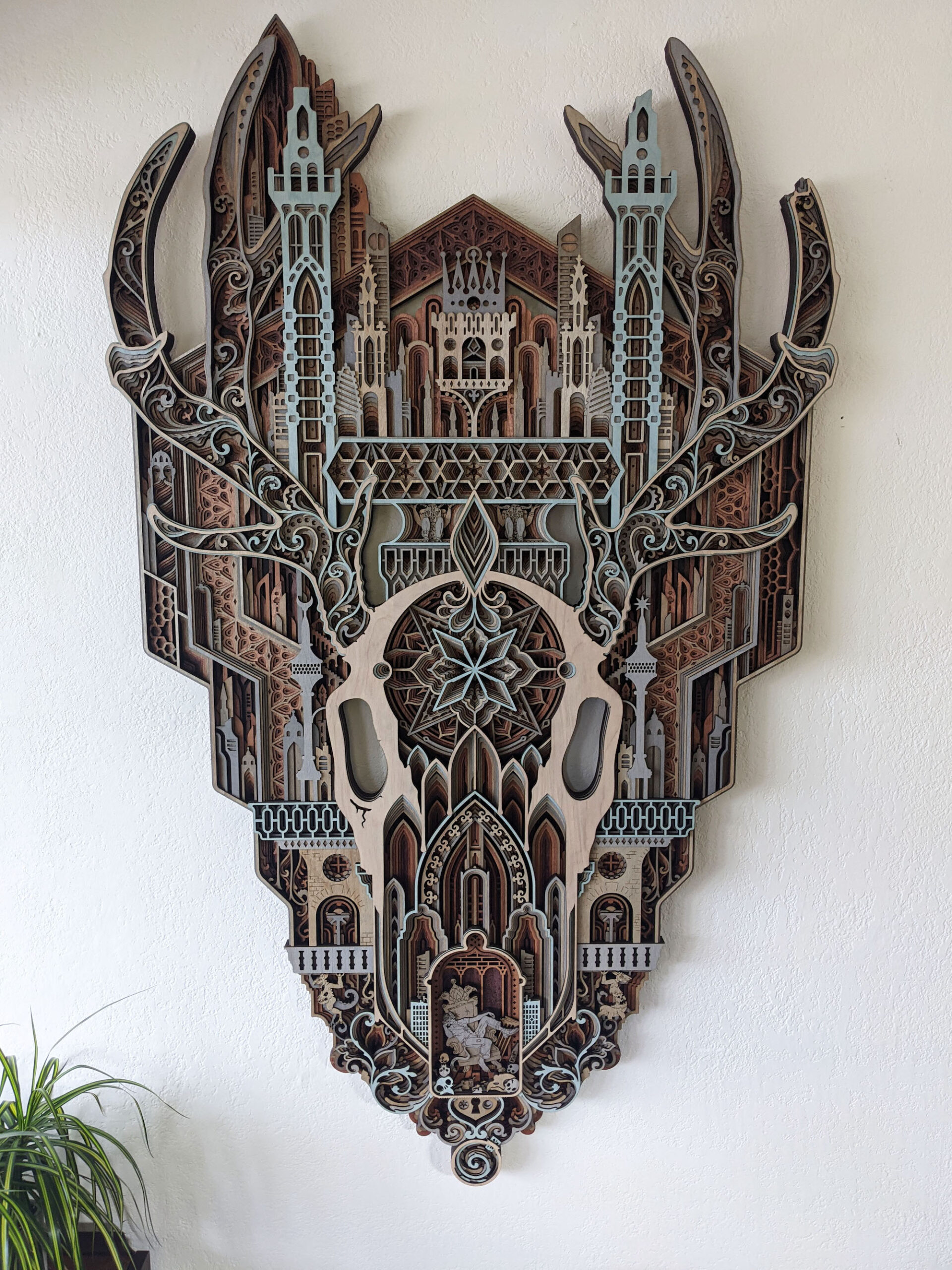 For those interested in following Gabriel Schama's journey, updates are regularly posted on his Instagram, and a comprehensive collection of his work is available for exploration on his website.
Gabriel Schama's art is a testament to what can be achieved with the synergy of technology and creative ingenuity. The artist has evolved from creating highly symmetrical designs to exploring narrative themes, revealing a marked progression in his creative journey. His challenge in recent times has been in overcoming engineering obstacles for large-scale installations and venturing into the realm of color, a move that has added new life to his creations. As we await his future projects, it's clear that Schama's art will continue to intrigue and inspire.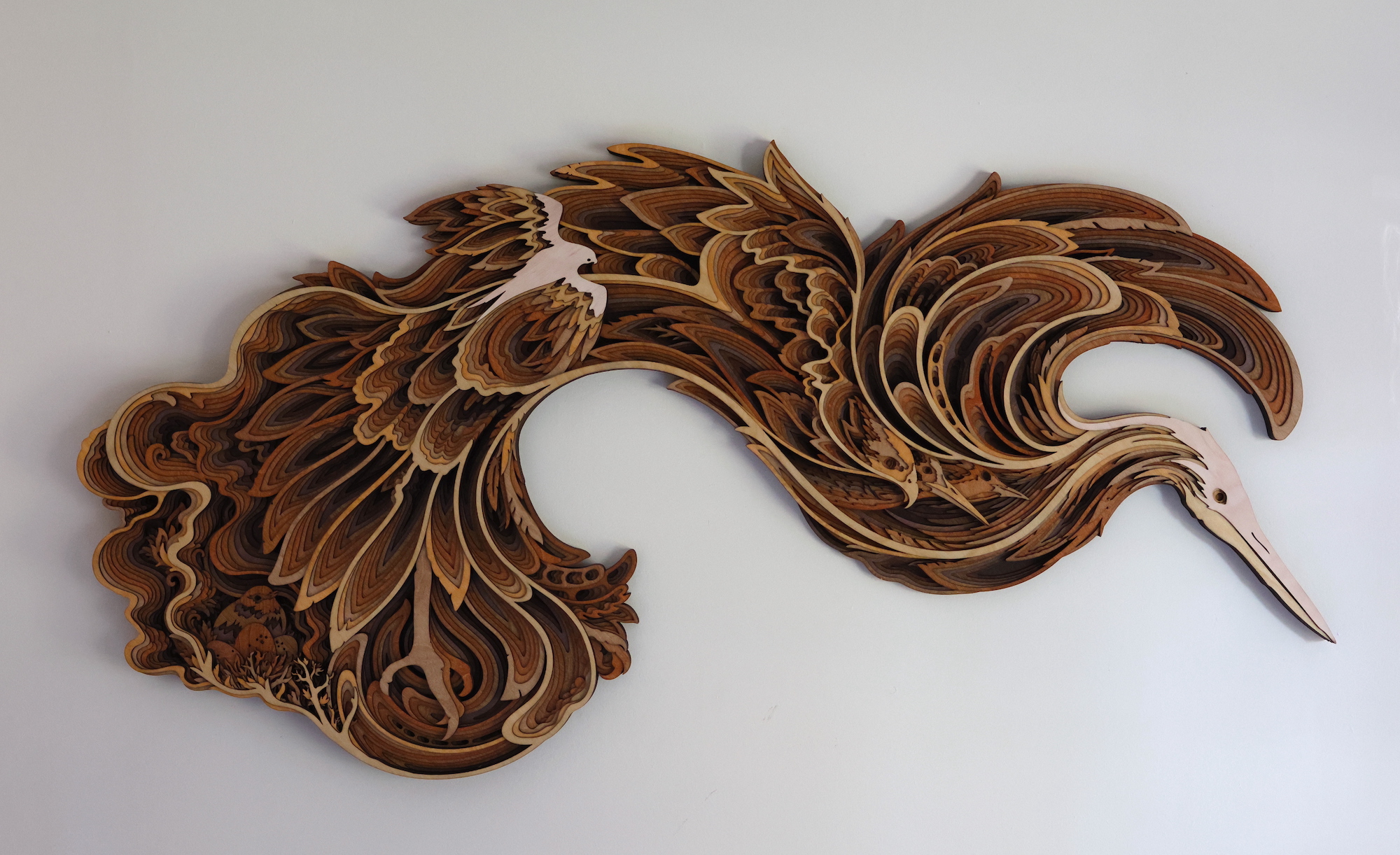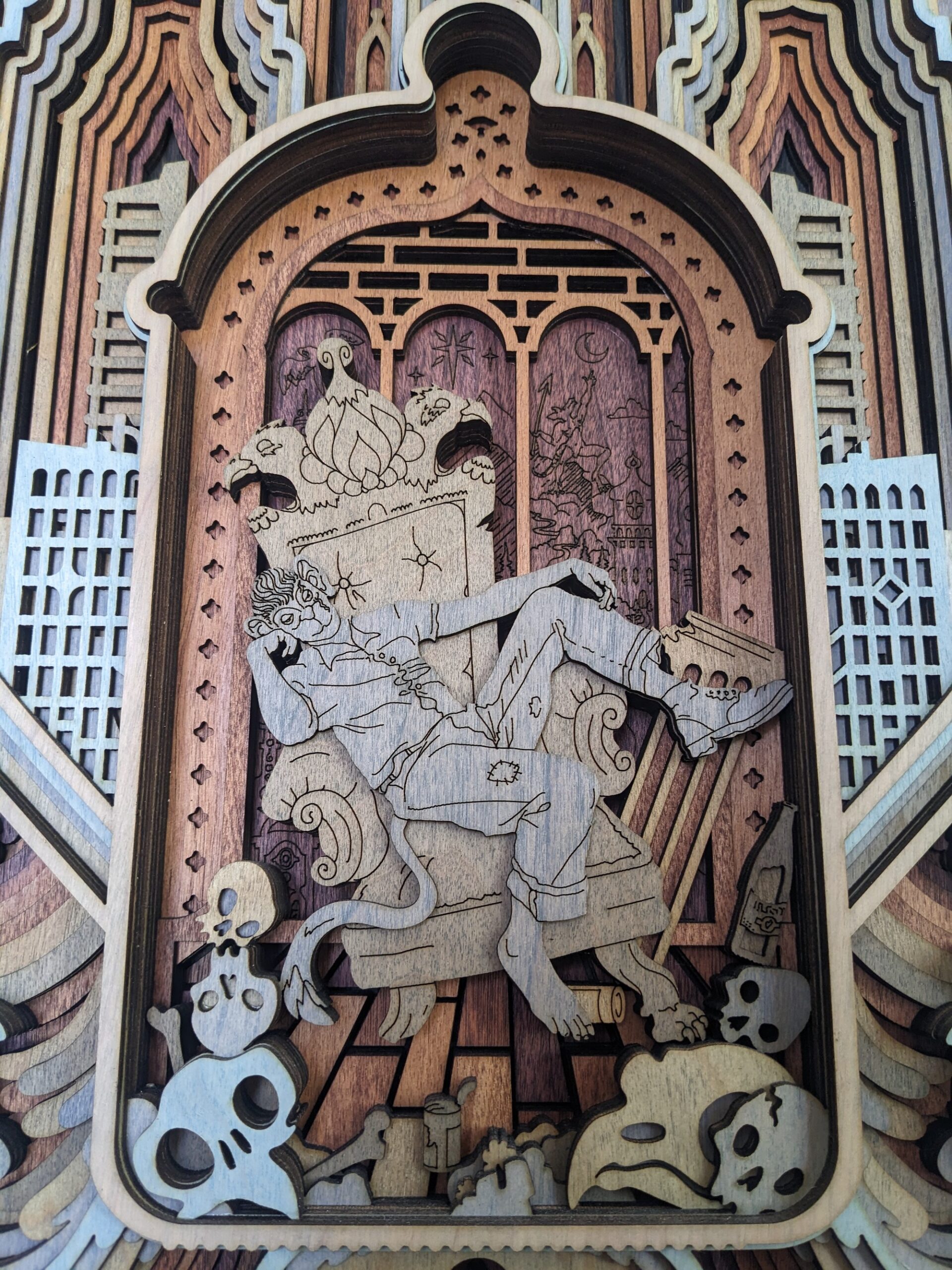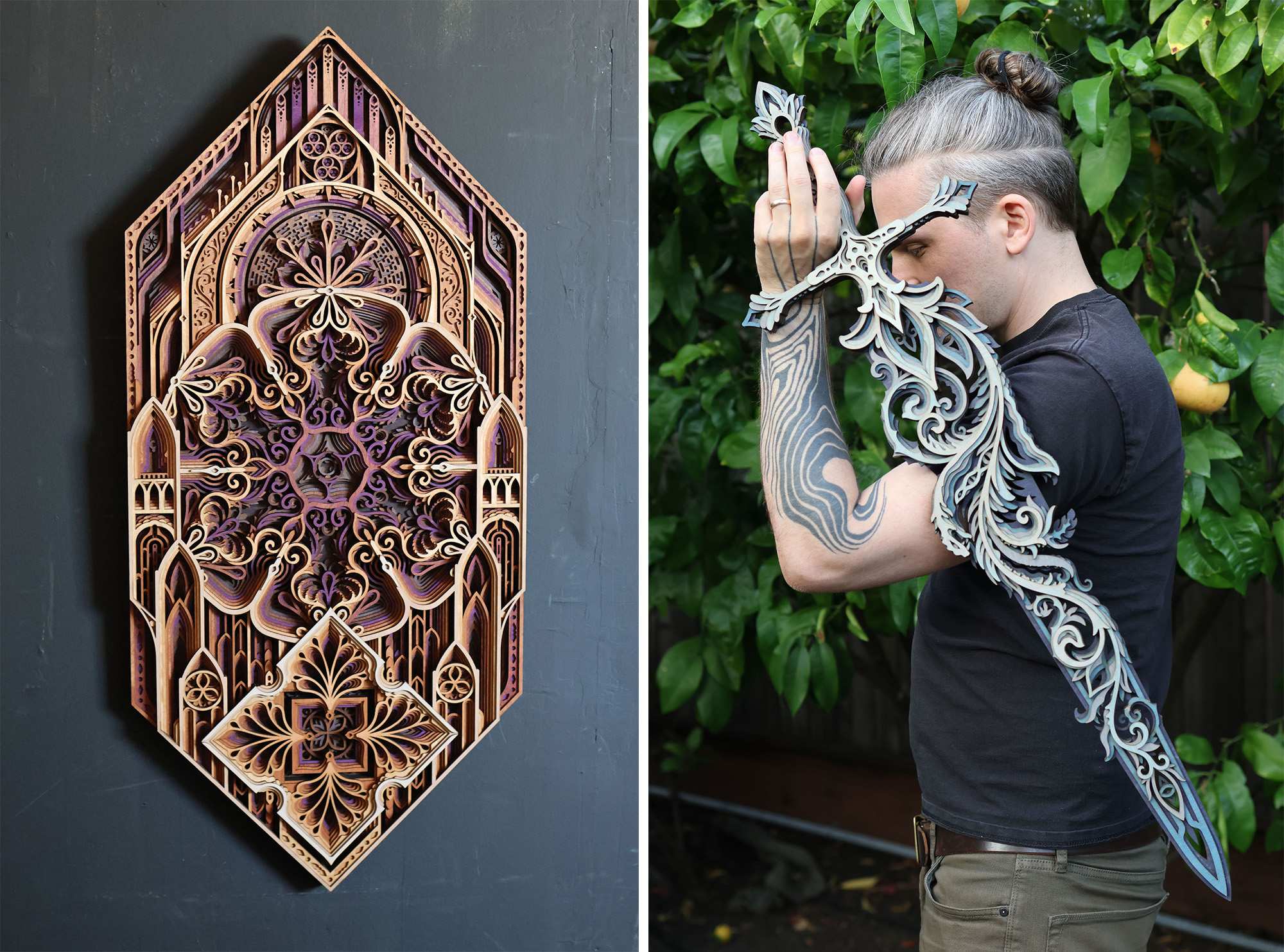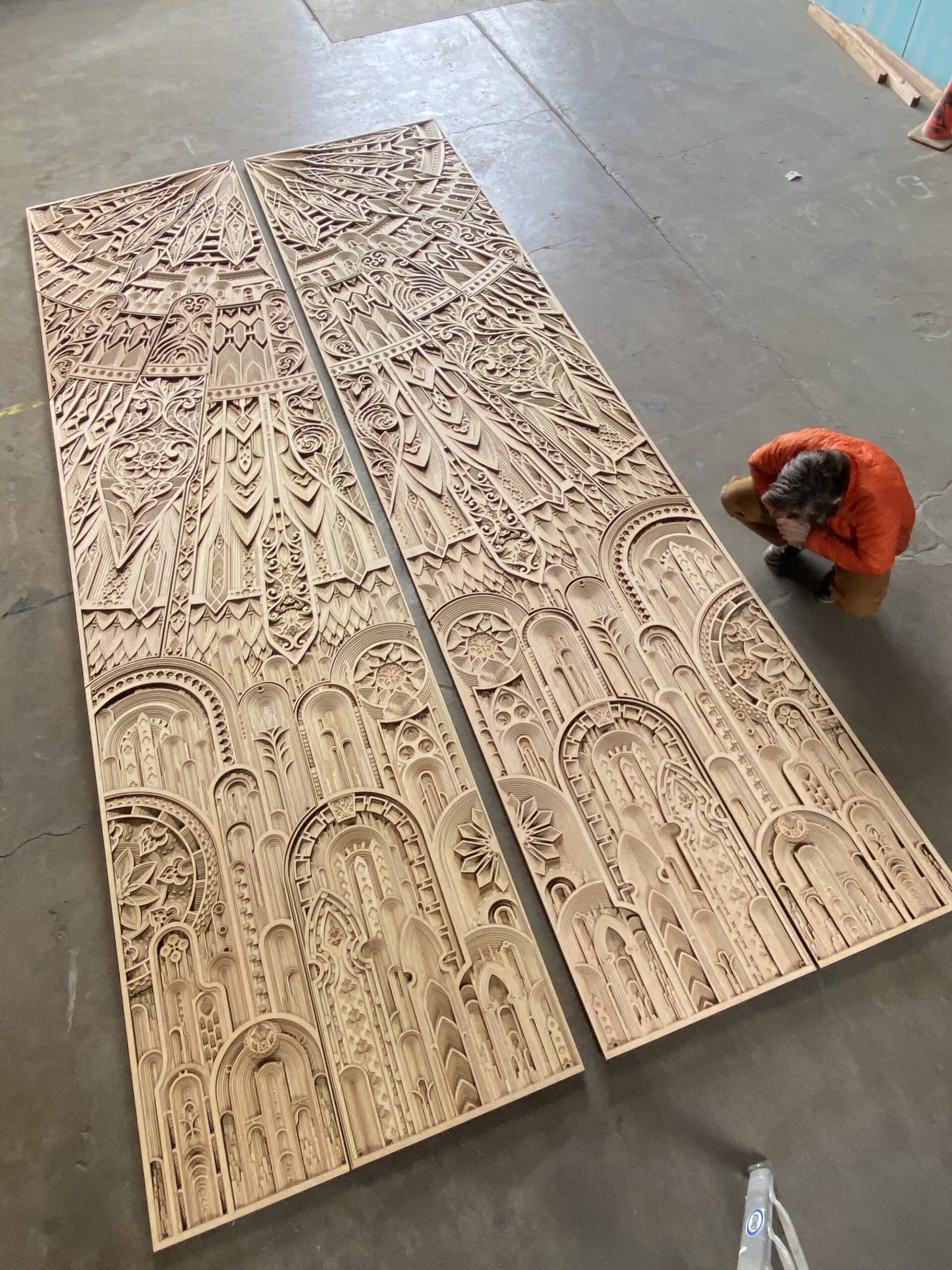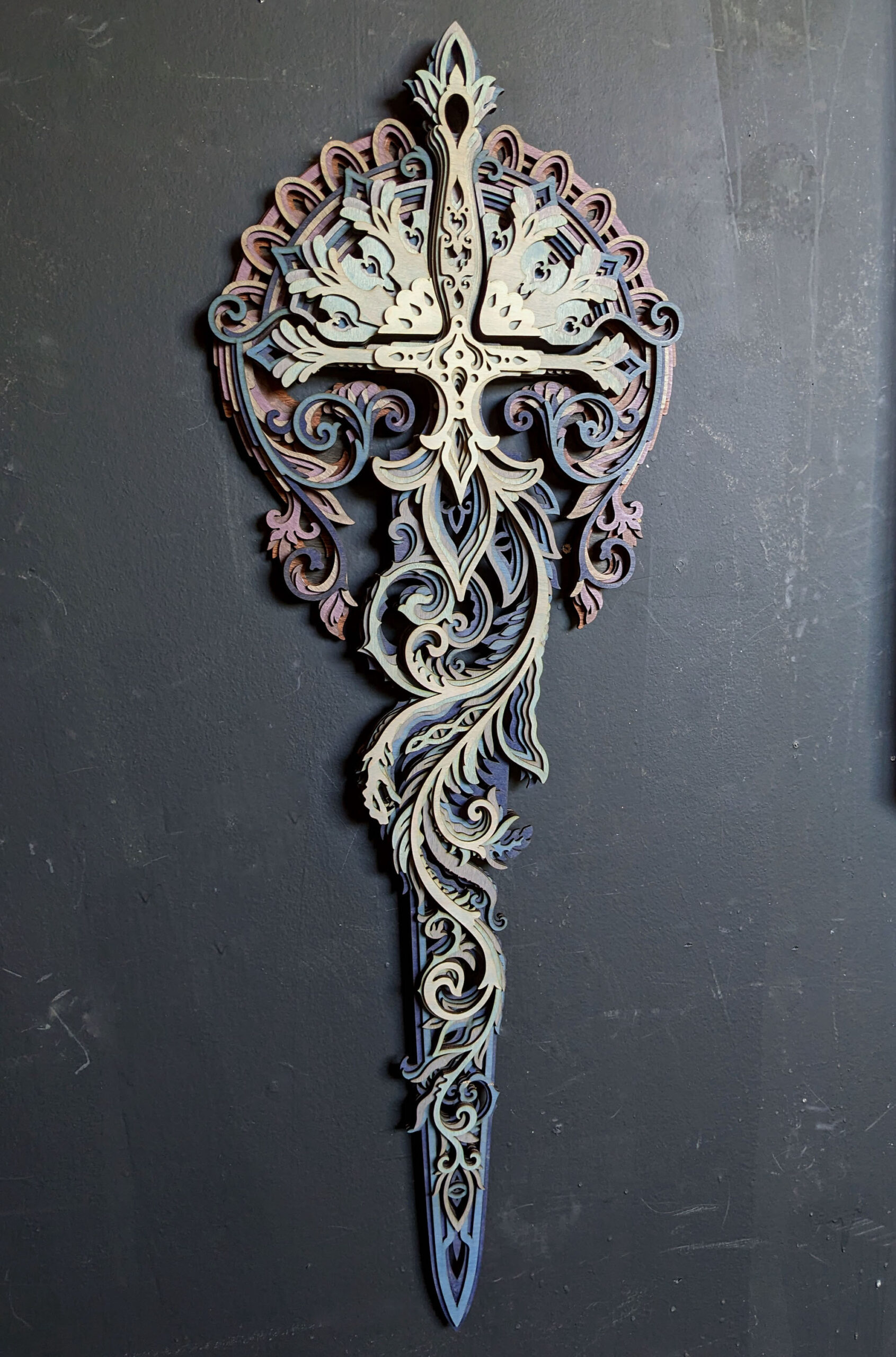 Additional Facts
Technology Used: Laser-cutting is a technology that utilizes lasers to cut materials. In the case of Gabriel Schama, it allows for extreme precision in making cuts on thin plywood, enabling intricate designs.
Mandalas: These are complex geometric designs that are often used as spiritual symbols in Hinduism and Buddhism. They are traditionally used as tools for meditation.
Burning Man Festival: An annual event that takes place in the Black Rock Desert of Nevada, USA. It is well-known for its massive installations and art pieces.
Plywood: It is a material manufactured from thin layers or "plies" of wood veneer that are glued together. Plywood is known for its robustness, versatility, and affordability, making it a preferred choice for various kinds of construction and artistic projects.