When it comes to rocking African print fabric and making African fashion true to you, the possibilities are endless. Recognizable as a fashion statement bold in colors and rich in fabrics, African print proves that it's easy to be both stylish and sexy simultaneously when outfitted in your favorite clothing pieces that feature stunning African print.
The origins of Kente cloth are rich in culture and history and have had a big impact on African style. Widely recognized today as an important staple cloth in African print fashion, kente print is empowering, fashionable, and widely represented in our clothing collections. Incorporate kente pieces into your own wardrobe to represent the rich history of its origins. Fashion can tell a story, and your unique outfits are your story to tell.
Characterized by vibrant cloth, the word kente means "basket" in Akan and comes from the strip weaving technique that has been prevalent in West Africa since the 11th century! Kente cloth is woven with unique designs inspired by a legend told by the Asante people involving a spider's way of spinning a web. The legend says that the spider taught men how to weave designs with just a single thread, thus the methods for kente cloth were born!
When you wear kente cloth, your outfits have a deeper meaning and story behind them. Here are some tips and inspiration on how you can show off your new African print outfits in unique and beautiful style all year long.
Wear Bold Bottoms
Don't let dresses always steal the show – a well-made, gorgeous pair of bottoms can make just as big of a statement! Plus, with a well-fitting pair of shorts, pants, or even a jumpsuit, you can more easily move around if your outing will be active but you still want to look your best. Planning to walk around downtown for some outdoor shopping or heading out to browse the summer street fairs and farmer's markets? You'll look effortlessly cool and feel comfortable in a pair of bold bottoms.
Here are a few fabulous ways to rock African print with the use of chic bottoms.
● Pair a top and pair of shorts in the same print together for a cohesive, colorful look.
● Let a patterned pair of wide-leg pants stand out by pairing them with a solid white or blacktop.
● Opt for the simplest outfit that still packs a punch with stunning style – a jumpsuit!
● Add a kimono to your favorite jumpsuit for a classy, layered look that can be tailored for any style and season.
● Wear a pair of bold shorts with your bikini top or over your one-piece bathing suit for a chic poolside statement that will keep you feeling comfortable and looking gorgeous before and after you take a dip.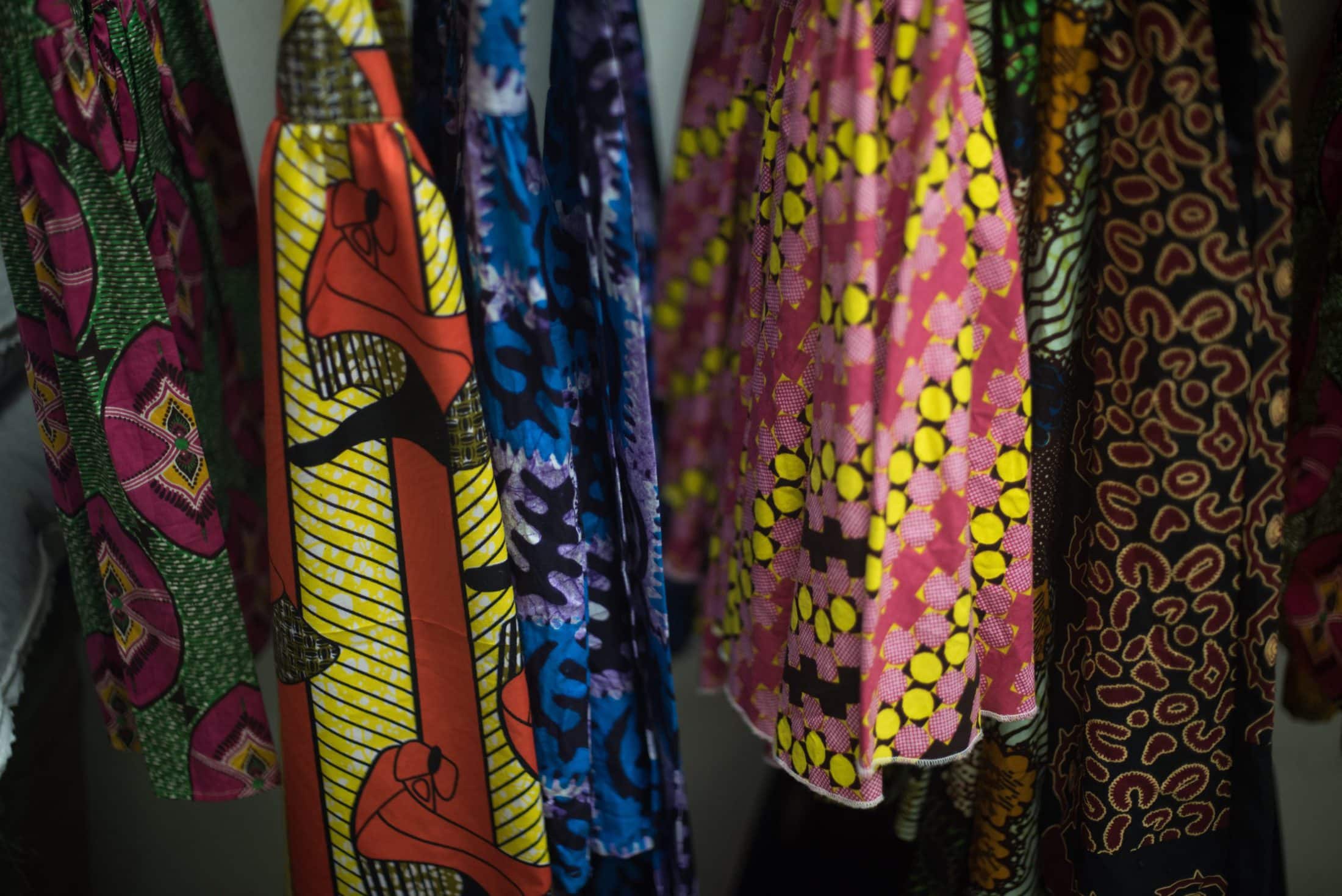 Try Mixing Other Designs With African Prints
One of the most special things about fashion? There are no rules! You can wear anything you feel like and express yourself however you desire by choosing and pairing pieces that speak to you. Try mixing other types of designs with African prints for the most unique-to-you look. Do this and you'll stand out as someone who knows what they love and knows how to express themselves and strut their confidence for the world to see!
Start with these fun ideas for pairing other designs with African prints.
● Go for a bold African print skirt paired with an animal print top in a neutral color.
● Try a stunning African print pair of pants with a sleek camisole and fitted blazer for a corporate yet creative spin.
● Throw on an African print top with simple black leggings to let the vibrant colors really shine!
● Pair a top and pair of shorts in the same print together for a cohesive, vibrant look.
Add Some African Print Accessories
When in doubt, accessorize! If you feel a little naked without a tasteful array of bold, tasteful, and glittering accessories, this tip will really speak to you. Clothing pieces in the African print style are truly stunning and unique. Known also as Ankara and Dutch wax prints, they are made from cotton clothes and batik-inspired printing to create a bold, stand-out end result.
Give these rich, beautiful pieces their time to shine by adding tasteful accessories that amp up your entire look. Try some of these fun ways to kick your style up a notch with accessories.
● Add a bold African print scarf over a plain, solid shirt, and add vibrant bottoms for a balanced and beautiful look.
● Put on a cap with a dress and casual shoes to make your look a little more effortless and appropriate for laid-back days out and about.
● Choose a head wrap that compliments your outfit to tie it all together from head to toe.
● Carry around a wallet with an African print for a look that is equal parts fun and functional.
● Layer a gold necklace over a warm-toned African print dress or top that will glisten and shine in the sun.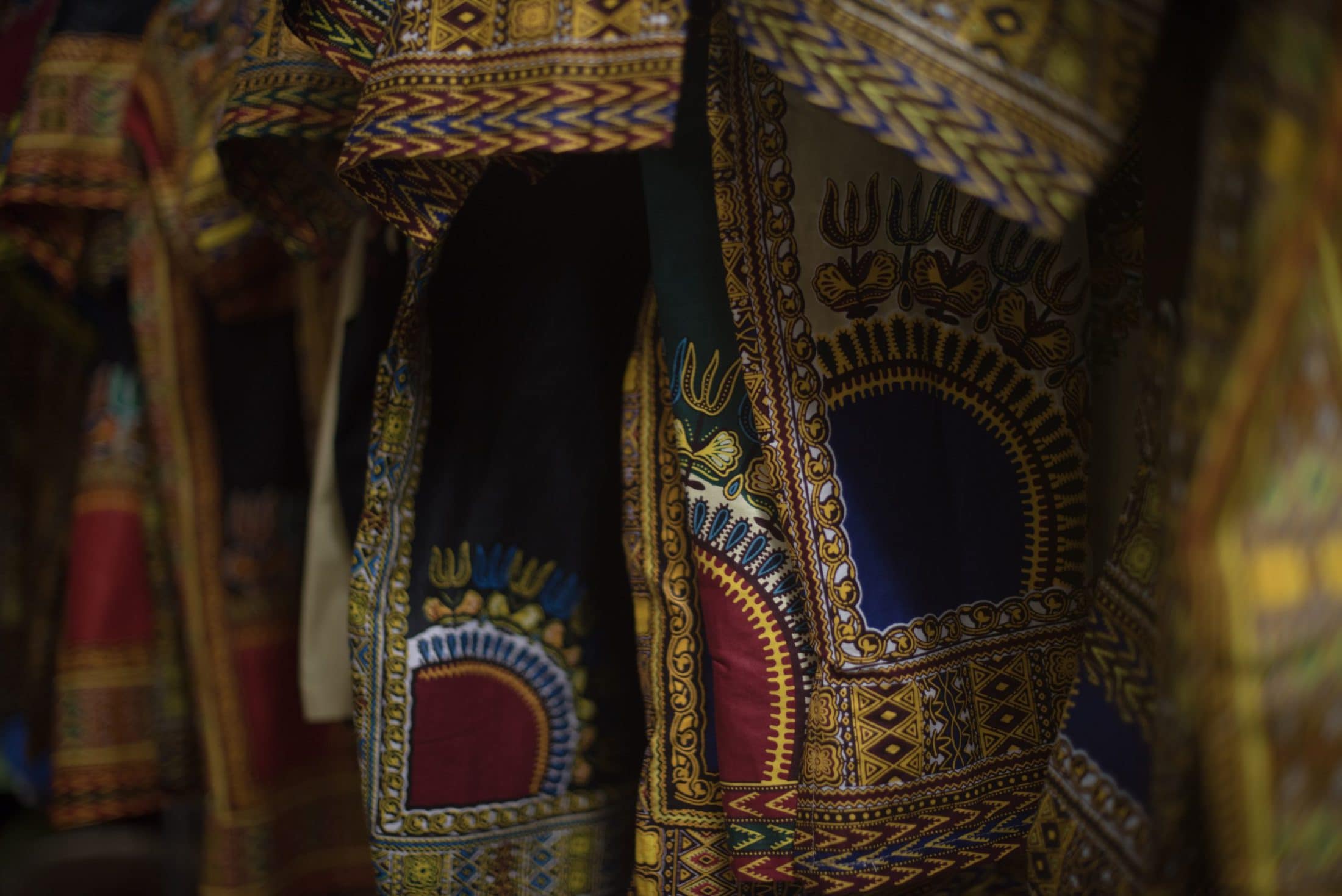 Get Creative & Wear What Your Heart Desires
Now that you have new ideas and a splash of inspiration to pull from, you can set to work designing your African print outfits with ease. Have fun, be yourself, and never be afraid to rock bright colors or new trends. You may just find a new favorite combination or two when you start to mix and match what you already have with special new pieces from the D'IYANU line.
If you choose pieces you love, pair them with accessories that make your heart sing, and feel confident and beautiful in what you have on, you can't wear African print wrong. Practice being bold by choosing colors you don't always wear. Treat yourself to a few new accessories and step outside your comfort zone in what may soon become your new favorite. Be a unique fashionista who's known for rocking African print in new and fun ways every day. Happy styling!