Finding the perfect wedding dress is no easy task. It's the biggest day of your life, after all. Shopping for your dream dress takes time, patience, and a healthy dose of inspiration to guide and better your journey. Once you've set the tone and theme of your wedding day, you can start to explore pieces that are going to marry seamlessly with the romantic feel of your event. To set you up for an inspired shop, here are five stunning wedding dress ideas for the modern bride.
Tiered panelling for a modern finish
Stacks of tiered panels across a full, princess cut gown is elegantly modern and highly unique. Pair the strong feel of your skirt with an off-the-shoulder neckline for an overall romantic motif that strikes the perfect balance between modern and timeless. Opt for a cool toned white instead of a cream to highlight the crisp, linear form of your innovative wedding gown.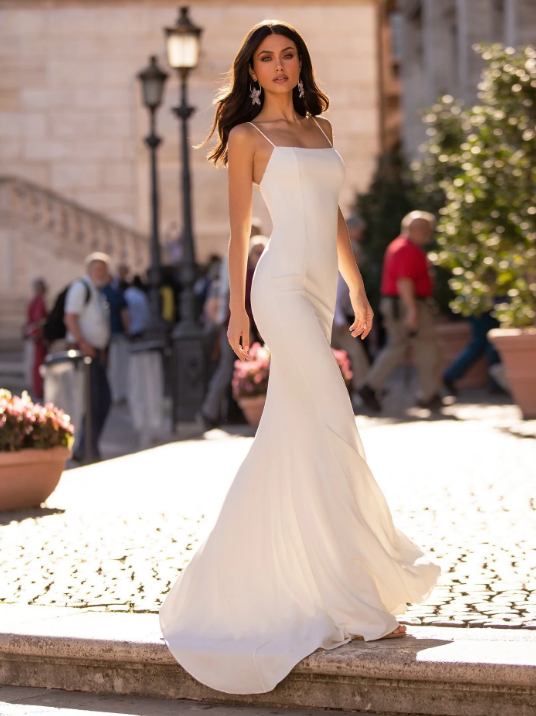 New-age lace details
Lace is a go-to for formal attire for a reason. It's delicate, beautiful, and highly sumptuous, making it the perfect base material for a stunning wedding dress. Look for a carved out exposed back, figure-hugging bodice fit, and slightly flared hemline for a beautifully modern yet lasting impression. This is a great canvas for layers of delicate gold chains, a matching lace veil or evening glittering pearl and crystal jewellery.
A fresh take on the cowl neck
Cowl neck dresses are irresistibly effeminate and highly timeless. Just because you're a modern bride, doesn't mean you have to religiously stick to contemporary feminine silhouettes. Look for fresh takes on this old-world glamorous feel by option for a ruched bodice, dramatically exaggerated draped neckline, and high leg split for a gorgeous update on a classic evening gown that is equal parts modern and magnetic.
Clean and minimal structures
To really channel a strikingly contemporary mood, you can't go wrong with a strong and simple wedding dress. The bright white tone of the gown is really going to highlight the strong and bold lines within your dress' structure, cultivating a breathtakingly modern look that is sure to stand out and make you feel your most beautiful. Look for a bold square neckline with a column silhouette to swathe your figure and serve as the perfect base for more elaborate embellishments, or – for the truly minimal bride – wear it alone and let the clean and minimal shape shine all on its own.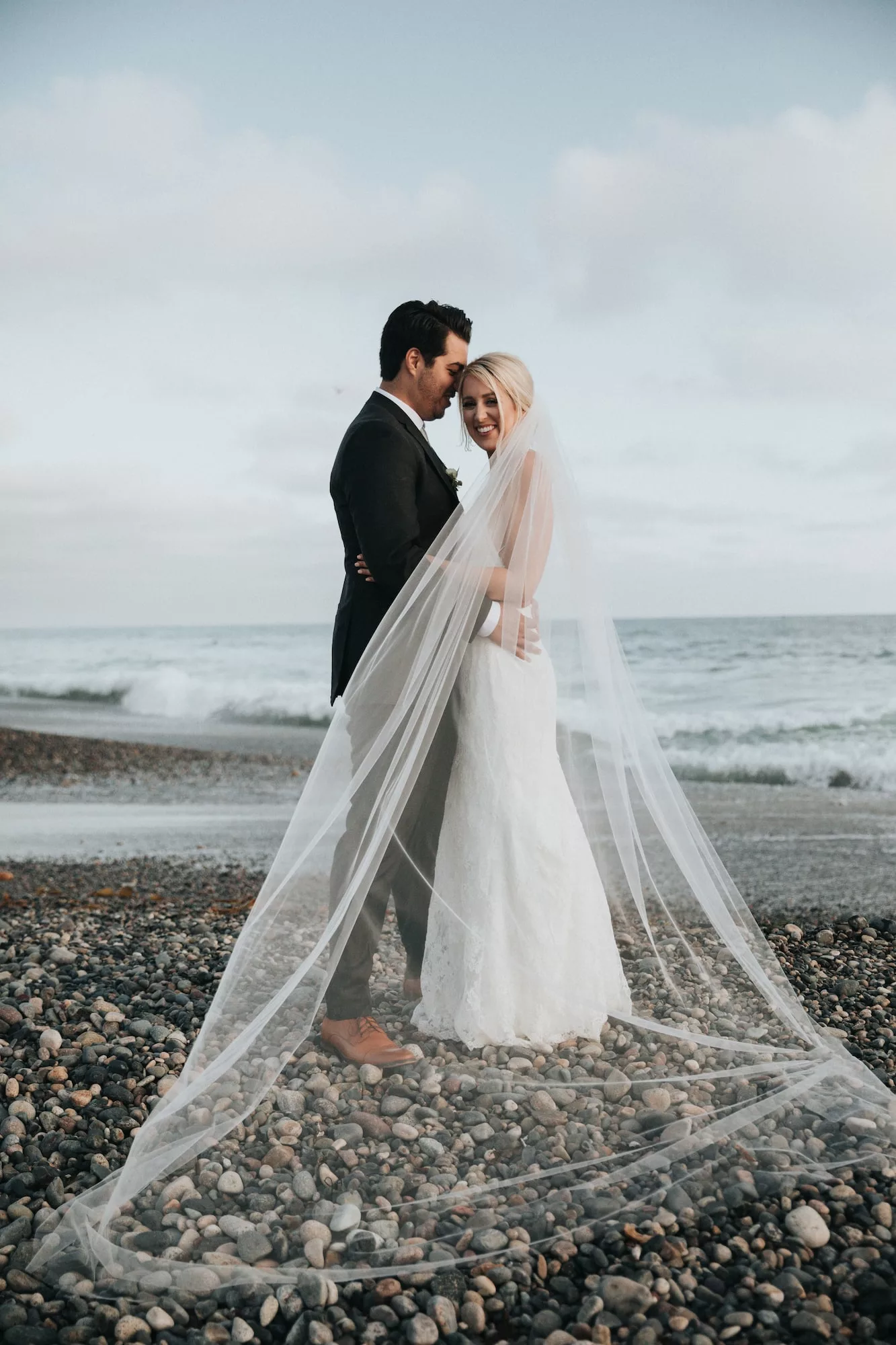 The two-piece bridal ensemble
Lastly, for a new take on the wedding dress that's still beautifully refined and feminine, look no further than a two-piece set. This is going to naturally carry a more relaxed feel, so it's fit to less formal affairs while still keeping to that amazingly graceful air every bride covets. Look for a floral embroidery scattered, full and sweeping skirt with a matching clean white bodice in a sweetheart neckline for a magically romantic look that's forward-facing and classic all at the same time.