In early 2021, local photographer Michael Wharley had his first encounter with the Brixton Chamber Orchestra. He was immediately impressed by the diversity of its members and how they were connected to their community. The area of Brixton in South London, which is famous for its music and culture, seemed like a great spot to photograph these brilliant musicians.
"They were so brilliant and energetic as they made their way down the street," says Wharley. "Residents were coming out of their homes to observe them." Lambeth is one of the most ethnically diverse boroughs in the United Kingdom, and he adds, "The concept of this varied collection of artists seemed to be a match for Brixton streets – I immediately wanted to capture a series of photographs."
Wharley went to several famous sites in Brixton and captured the Orchestra's members against their neighborhood background. The end product is a magnificent homage to Brixton's unique cultural history. The photographs in this gallery are a testament to the skill and dedication of Brixton's musicians, and they offer a fantastic view into this fascinating district of London. Through upbringing or an acquired passion for Brixton, all members have strong connections to the neighborhood. That's critical for a group that bills itself on its geographic name and is formed by locally-born conductor Matthew O'Keeffe.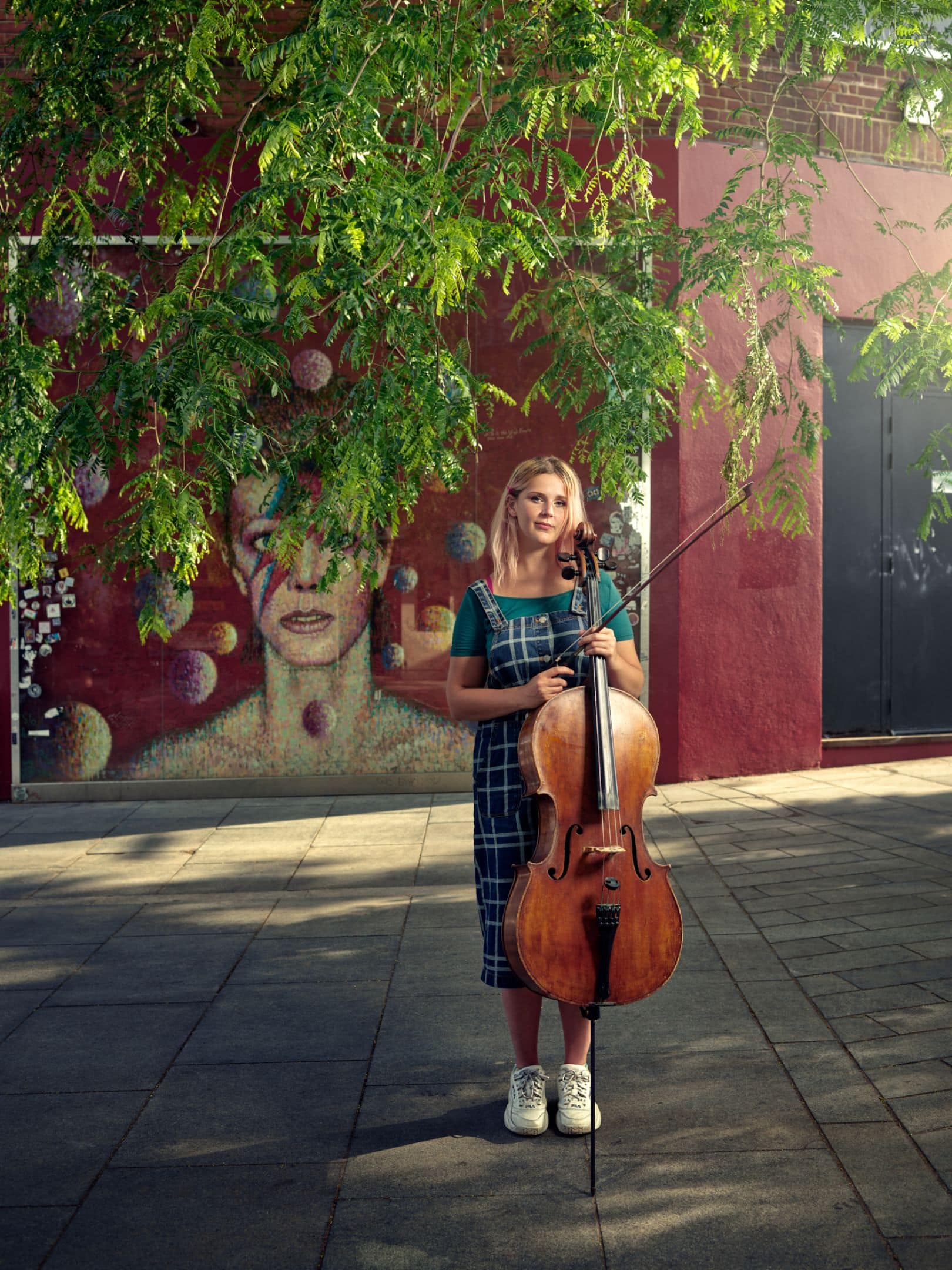 In his campaign, O'Keeffe sought to promote classical music to new audiences in unexpected locations, and he fulfilled the slogan. The group has appeared in markets, pubs, clubs, parks, churches, and community centers throughout Brixton since 2018, performing an eclectic program of music on a biannual basis across Lambeth's housing estates.
The Orchestra also became a "lockdown balm" during the pandemic, as it presented a series of open-air concerts called Lockdown Lifts to alleviate much-needed optimism in central Brixton. The band's dynamic, genre-hopping setlists help to bring everyone together, from classics like The William Tell Overture to lesser-known but well-known pieces such as Danse Macabre to clever arrangements of popular songs (like Electric Avenue).
Wharley's goal for his photo project was straightforward: capture the characterful musicians and their gorgeous instruments while making music in nontraditional places. "I wanted to create rich, full pictures that allowed you to look at them for longer as portraits while also revealing local places with a different perspective or clarity of detail that made them fresh," he adds. The flash lighting and digital medium format worked in tandem to provide extra detail and control for both the portrait and scenery sides of the images.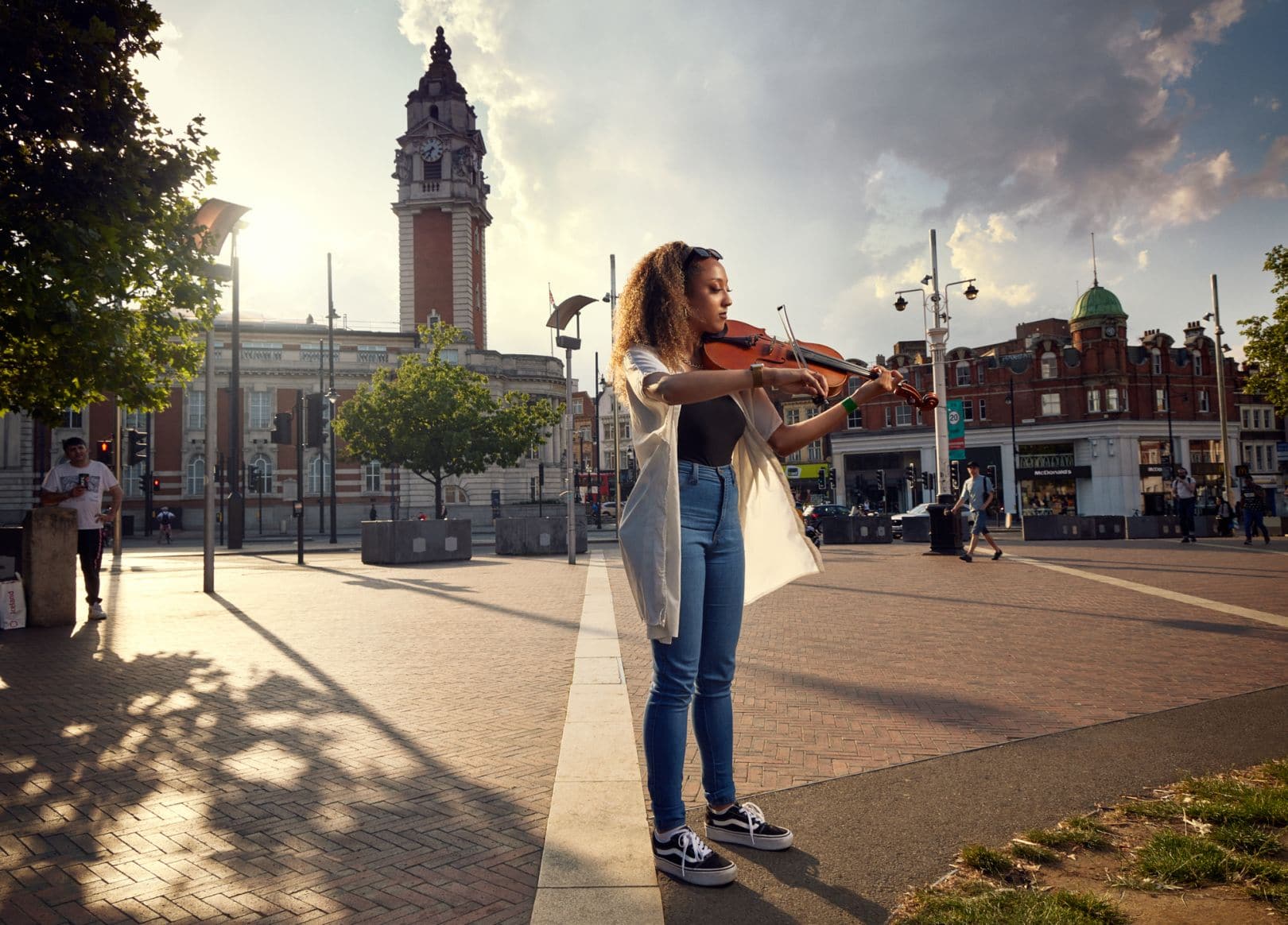 The portraits' settings, on the other hand, have a backstory. Last summer, with the 40th anniversary of the Brixton Riots and initiatives like 81 Acts of Exuberant Defiance looking at the repercussions of those events, there was a lot of buzz around these locations. The composer and the Orchestra agreed that it was critical "to avoid producing a series of outsider's picture postcards of Brixton, but to include sites that resonate with those who know and have lived in the area."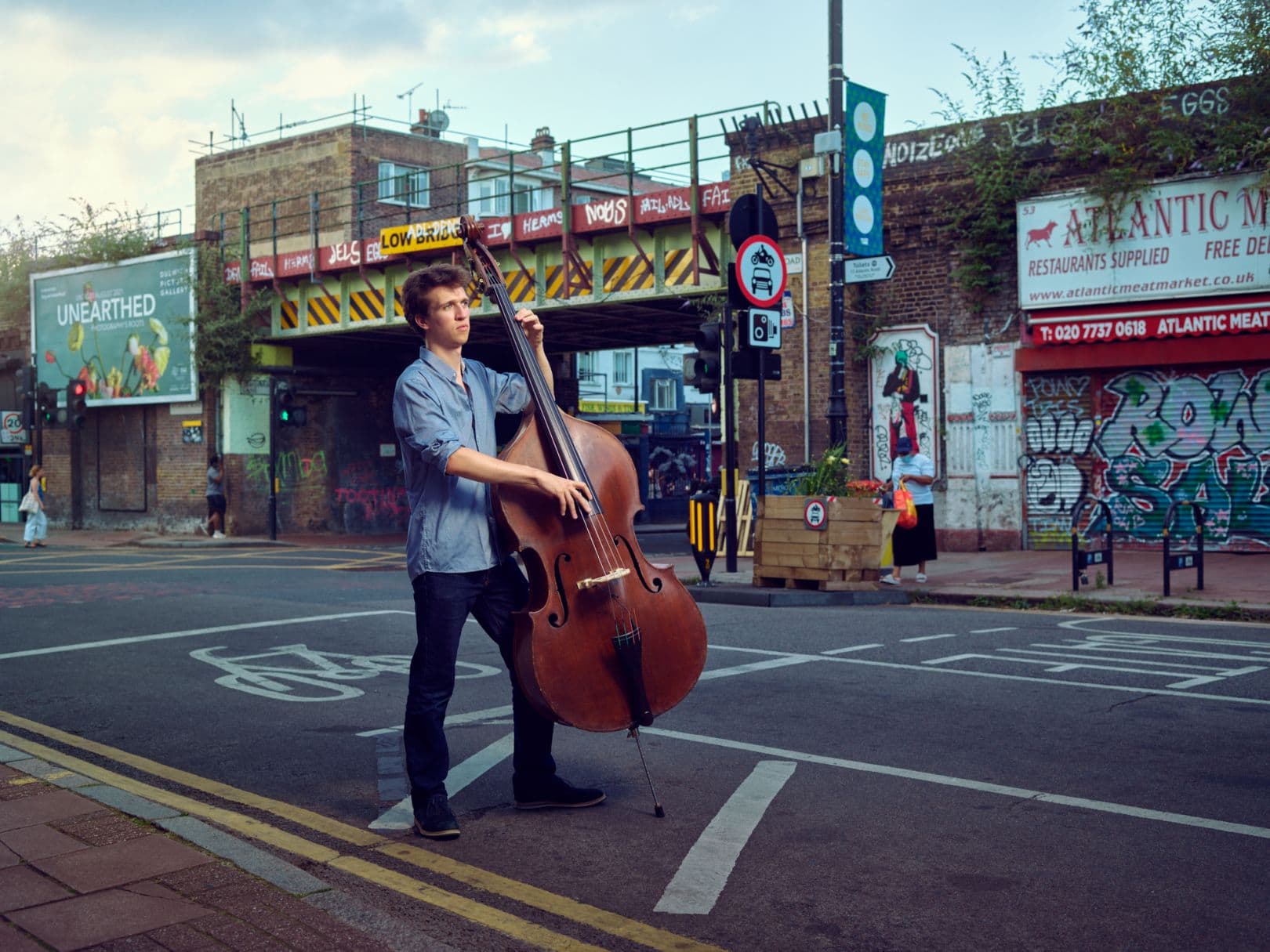 "We shot in famous locations like Electric Avenue, Windrush Square, and the Bowie Memorial, but also among the commotion of local vendors on Station Road and Market Row," states Wharley. "We visited Atlantic Road, near the front line of the black community's conflicts with London's Met Police in 1981, as well as the center of local estates like Angell Town that their residents have transformed in quieter ways. We discovered artists in the serenity of Brockwell Park and the Cressingham Gardens estate, but we also captured unexpected quiet and brightness in the heart of London."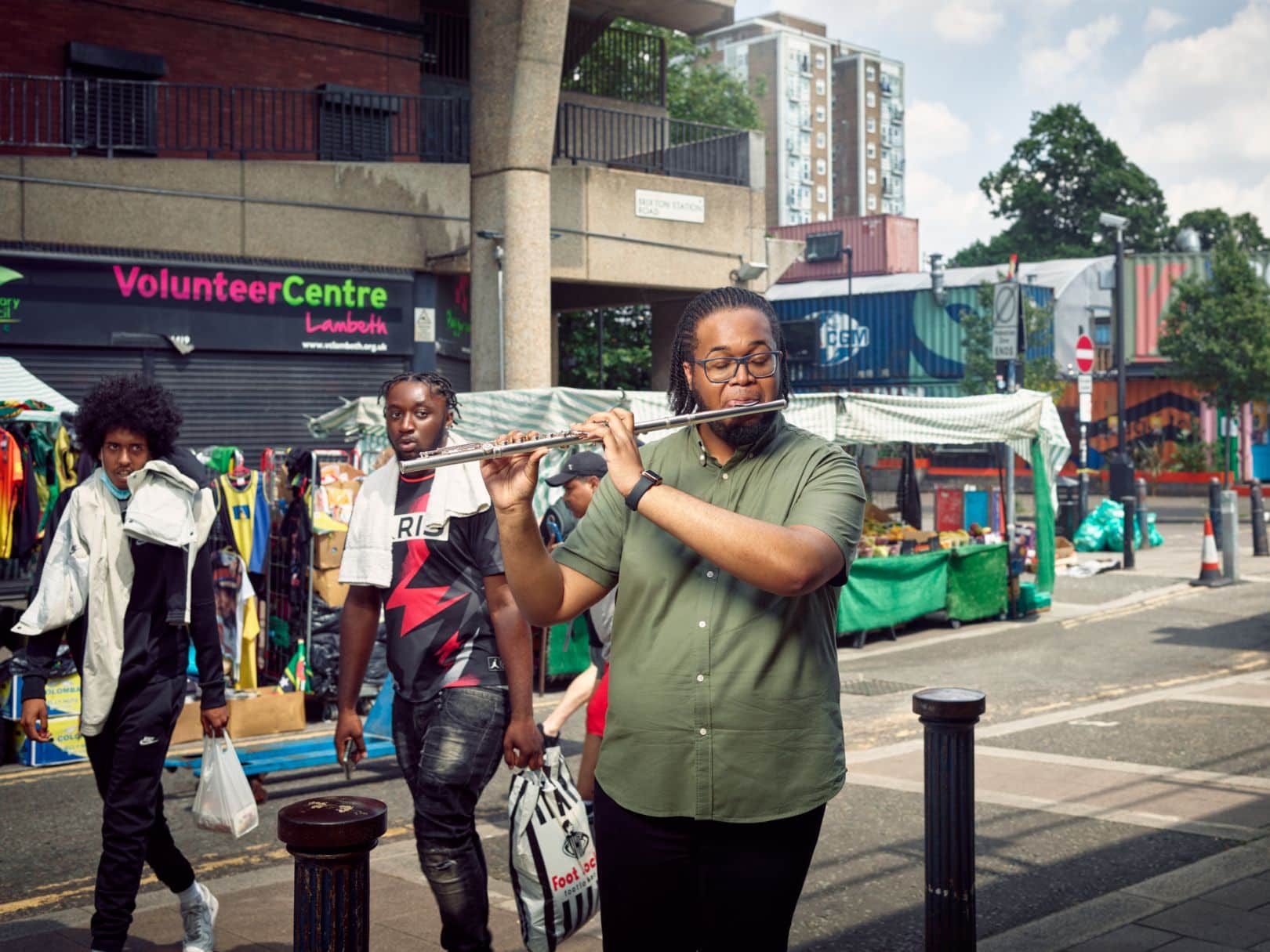 Wharley continues: "I wanted to offer a vision of Brixton that people would recognize and one they wouldn't, but the area is unquestionably changing due to a variety of social-economic pressures. The group appears to be part of a cheerful, vibrant evolution in the area that defies a simple negative narrative of gentrification – I wanted to make them the main characters in a good narrative."
More of Michael Wharley's recent work may be found at michaelwharley.com or follow the award-winning photographer on Instagram.