The Daasanach tribe from Ethiopia's Omo Valley has figured out a productive and eco-friendly way to use garbage. They make astonishingly beautiful head-ware from scavenged bottle caps, broken watches, and bits of silver mesh.
Children get to wear essential wigs despite their gender while the oldest women wear the heaviest ones. Men only wear bottle-caps wigs till they get espoused. In the later stages of their lives, they're treated with more simple headpieces.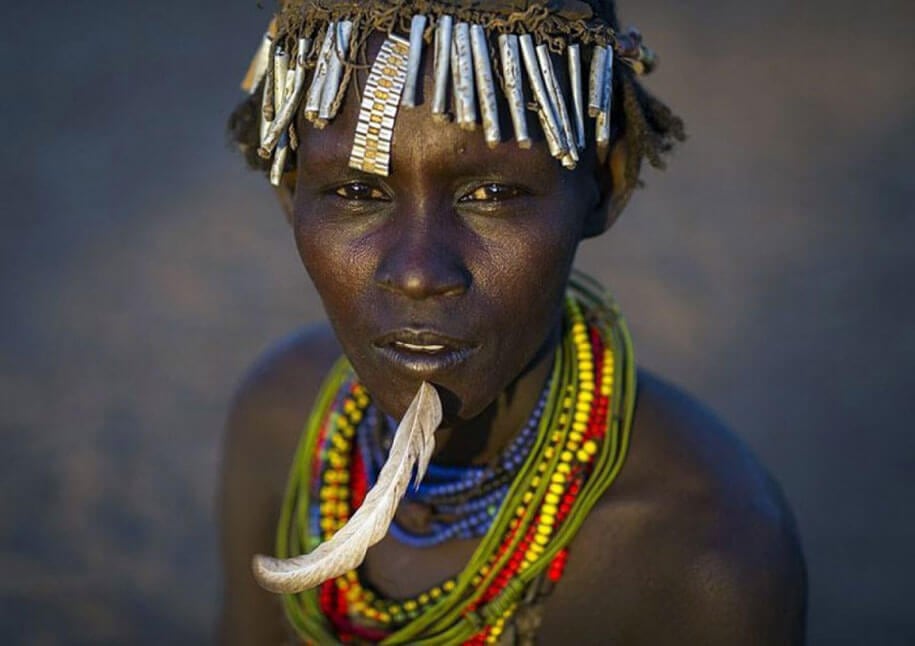 A French photographer Eric Lafforgue, who has spent many years investigating the customs of this tribe, presents us with some marvelous shots of these people showing their hand-made accessories.