Vibrant photographs of French photographer Pierre-Louis Ferrer present Dordogne, France as an enchanting land bathed in yellow. Ferrer's vivid photos show the idyllic topography, where leaves on trees, sculpted bushes, and fresh grass are captured in the same vibrant color.
For his Dordogne photos, Ferrer decided to use an infrared photography technique that let him catch the landscape in brilliant yellows. "My artistic strategy relies on the invisible and intangible," Ferrer tells Colossal. "I work with imperceptible parts of light (infrared and ultraviolet) and with techniques such as long exposure to present different views of the planet."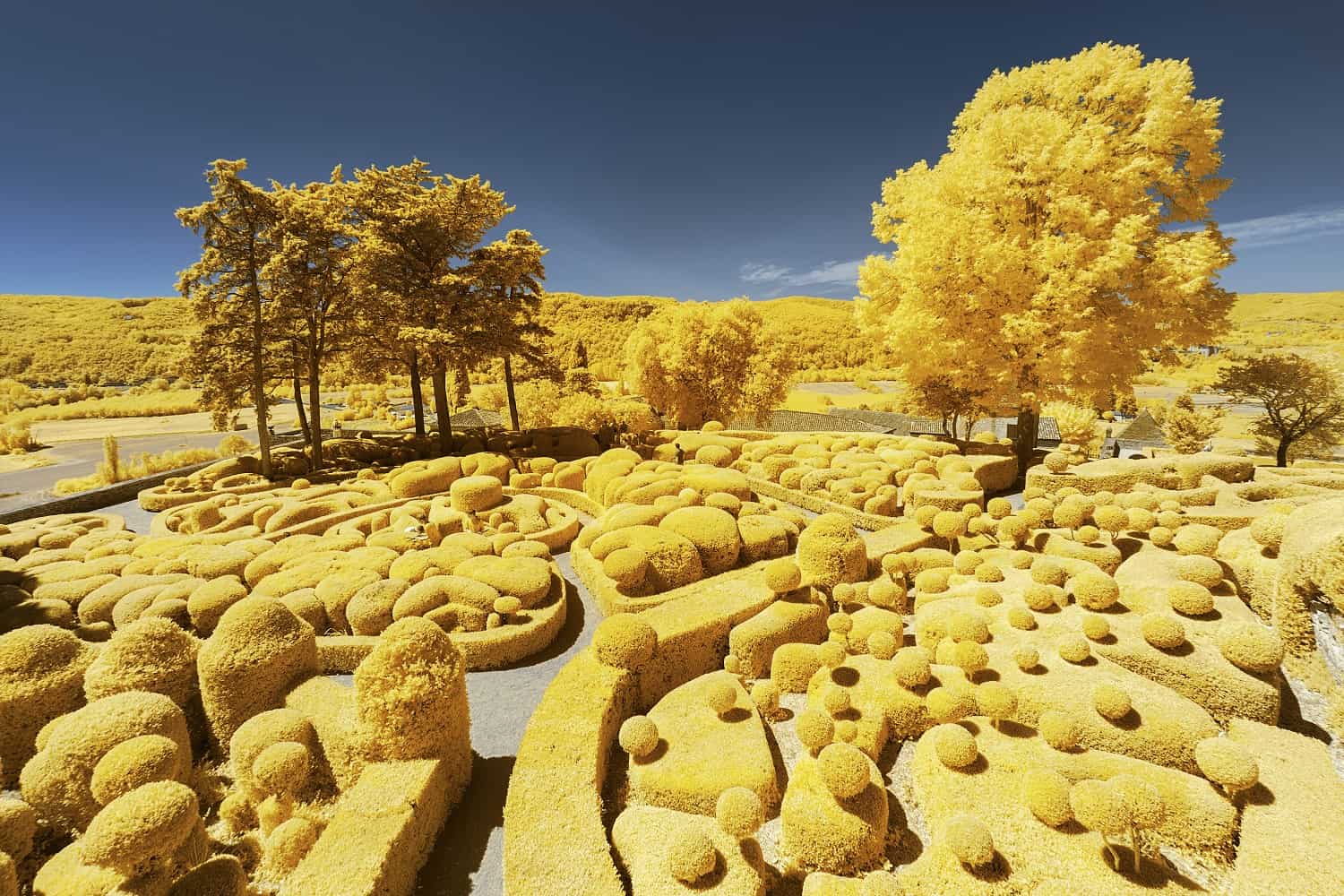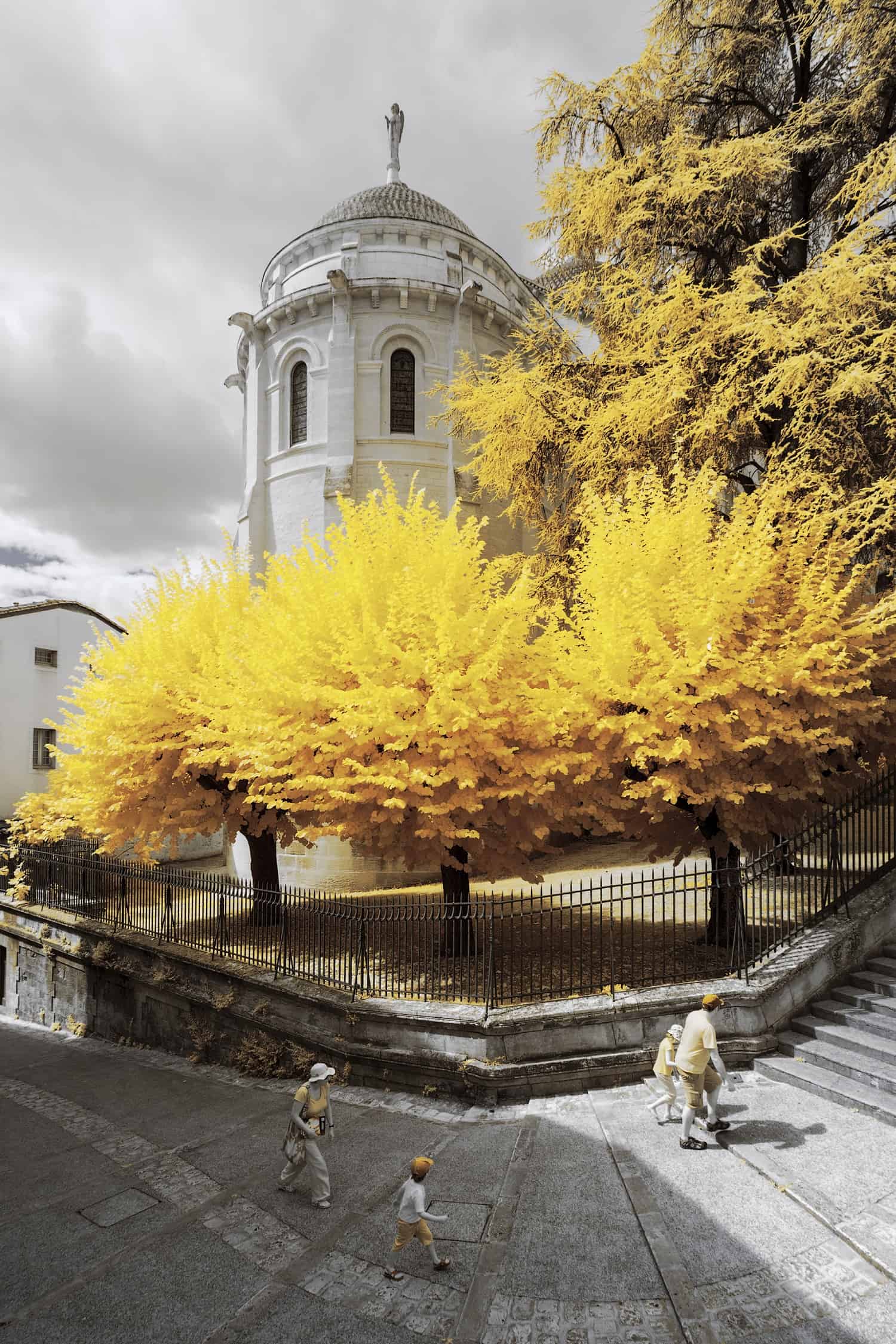 This effect in Ferrer's Dordogne photos is because of a mix of light that is visible and infrared, and each plant species appears different depending on how it responds to the lighting. "I choose a selective filter that allows to pass a sizable portion of infrared light and also a little part of the visible light," Ferrer explains. "The main subjects of this method are foliage and trees only because they respond the most under ultraviolet lighting."
Although yellow is widespread in nature; found in bananas, autumnal Leaves, egg yolks, and the irises of an animal's eyes, in Ferrer's photos he standardizes all elements, highlighting the color's prevalence in organic forms.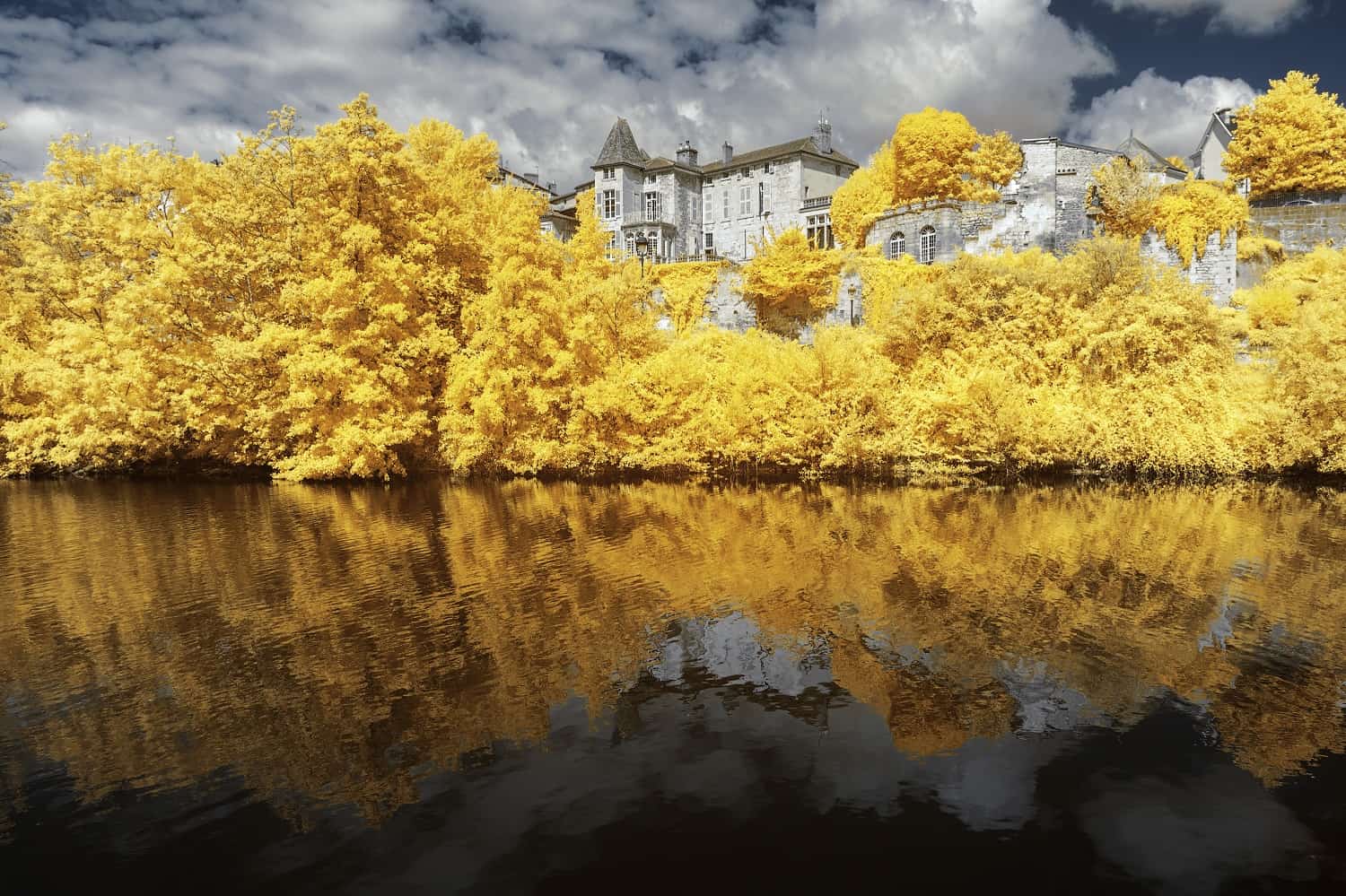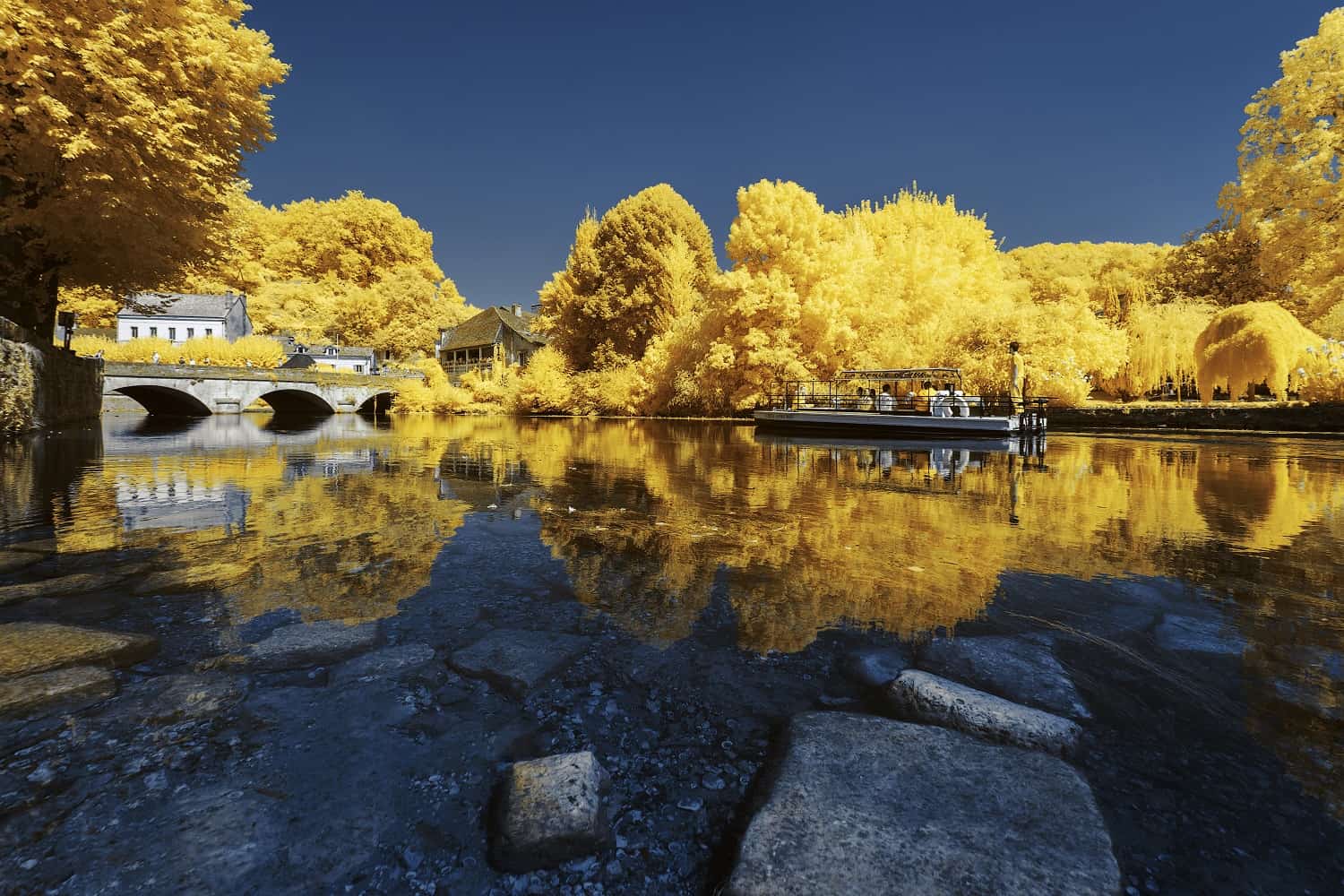 Human eyes aren't used to infrared light, that's why Ferrer's photos invite viewers to observeDordogne as if they are in another dimension. The extraordinary Jardins Suspendus at Marqueyssac and its ivy-covered châteaux are changed in an ethereal world that might otherwise look in paintings.
To see more of Ferrer's work visit his website and Instagram.