What would architecture look like if it were inspired by nature? This is the question that TAT Atelier Architecture sought to answer with their Rethink Earth Architecture series. Utilizing the AI program Midjourney, the studio created a series of artworks that visualize surreal, organic buildings emerging from among the earth. These buildings are composed of raw fungus and bark and are set against backdrops of vast, natural landscapes.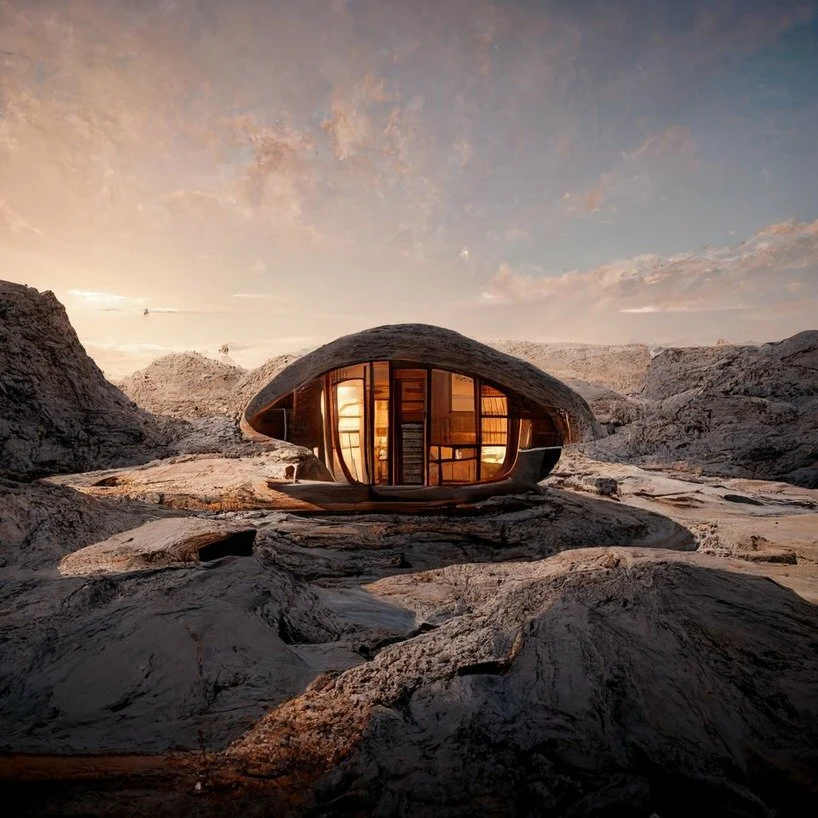 Midjourney and DALL·E are two examples of AI-powered tools that have recently gained popularity among architects. These design programs allow users to create realistic visualizations of futuristic spaces. In the experimental Rethink Earth Architecture project, TAT Atelier Architects explore how Midjourney can be used to develop concepts that go beyond traditional limitations. The program begins by assuming this group of strange, organic buildings resulting from a series of text-based questions and further refinements. Terms like 'earth house architecture' and 'unreal engine' produce cutting-edge architecture that integrates with the earth, appearing from within entities such as fungus or natural landmarks such as stone mountains to become liveable spaces.
The goal of artificial intelligence in architecture is to simplify, guide, and improve the design process, from clarifying customers' needs and developing a design language to ensuring construction compliance with building codes and zoning data and beyond. With these tools at hand, you can sift through vast amounts of information and create countless design variants.