Are you feeling tired and fed up with your home not always looking its best? Your home can look like it's straight from a magazine cover. All you need is a little inspiration, imagination, and a little effort for your home to have a whole new feel.
Read on for our top tips on how to make your home look and feel amazing.
Update Your Art
They say a picture tells a thousand words, so why not fill your home with art you love? You can find paintings and prints to suit your taste and budget. If you have minimalist taste, you can buy slates or subtle prints and paintings. We especially love Art Photography NFTs photos. 
Remember, you're not confined to art in frames but sculptures and vases also function as art. It can be about style, placement and format too.
Streamline Your Belongings
Having a clean and tidy home instantly gives a fresh and sleek look. Not only this, but clutter can be detrimental to your health. One of the easiest ways to make your home look more put together is by adding extra storage so everything is where it belongs and every single item has a place.
If you find you have clothes spilling onto the floor, then invest in some vacuum bags so you can switch out your wardrobe by season. You don't need heavy winter coats to take up extra space in your closet when it's summertime. You can even opt to store your clothes in the attic or basement and take them out as you need them. You might feel like you have a brand new wardrobe when each spring rolls around.
Cushions, Cushions, Cushions
Less is more. Throws in natural colors are easy to style alongside your current decor and if you're looking to have a few for warmth, you can style them in a Hessian basket when not in use. The trend for loud, gaudy blankets and cushions has passed and the key to having your home look expensive is plain throws. The best part is, by using extra throws and blankets, you can lower your energy bills at the same time as having a stylish home.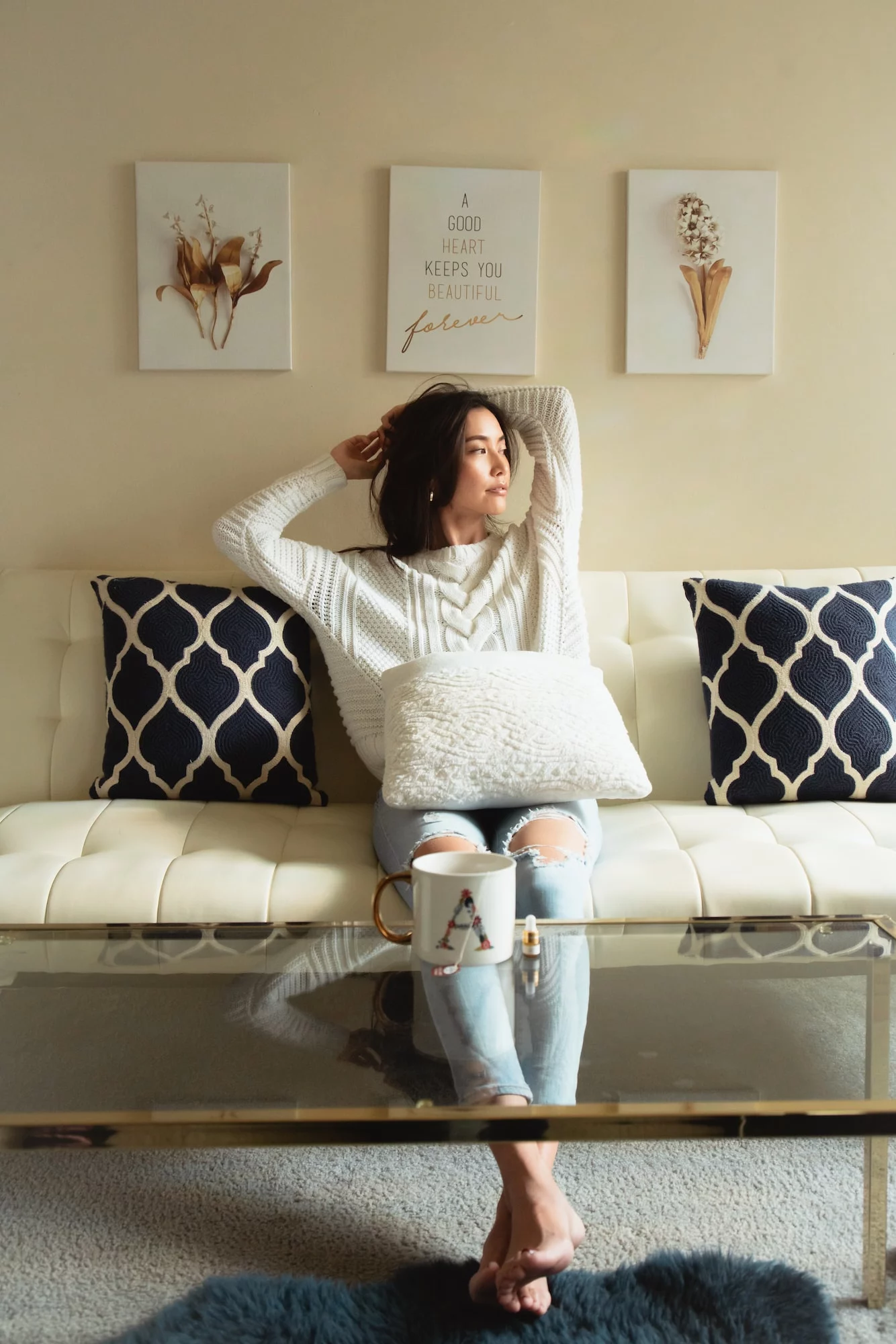 Update Your Flooring
If you're ready to make greater changes to your home, a strong choice is to switch your carpets for hardwood floors. Carpets are soft on your feet and excellent as an extra layer of insulation.
If you want to add a touch of drama to your home, opt for darker shades of wood, but if you want the light to bounce off the floor and walls, then choose lighter shades. A small room might benefit from lighter colors as this gives the appearance of being bigger than it is, while a larger room can handle darker tones.
Bring The Outside In
Another way to make your home look and feel fresh inside and out is to include some freshly cut flowers on the windowsill, like a bunch of tulips or hydrangeas. Our top tip is to color co-ordinate the flowers with your curtains and decor. If you prefer potted herbs – coriander, basil, and mint are also excellent options. These can be bought easily in stores and are easy to care for.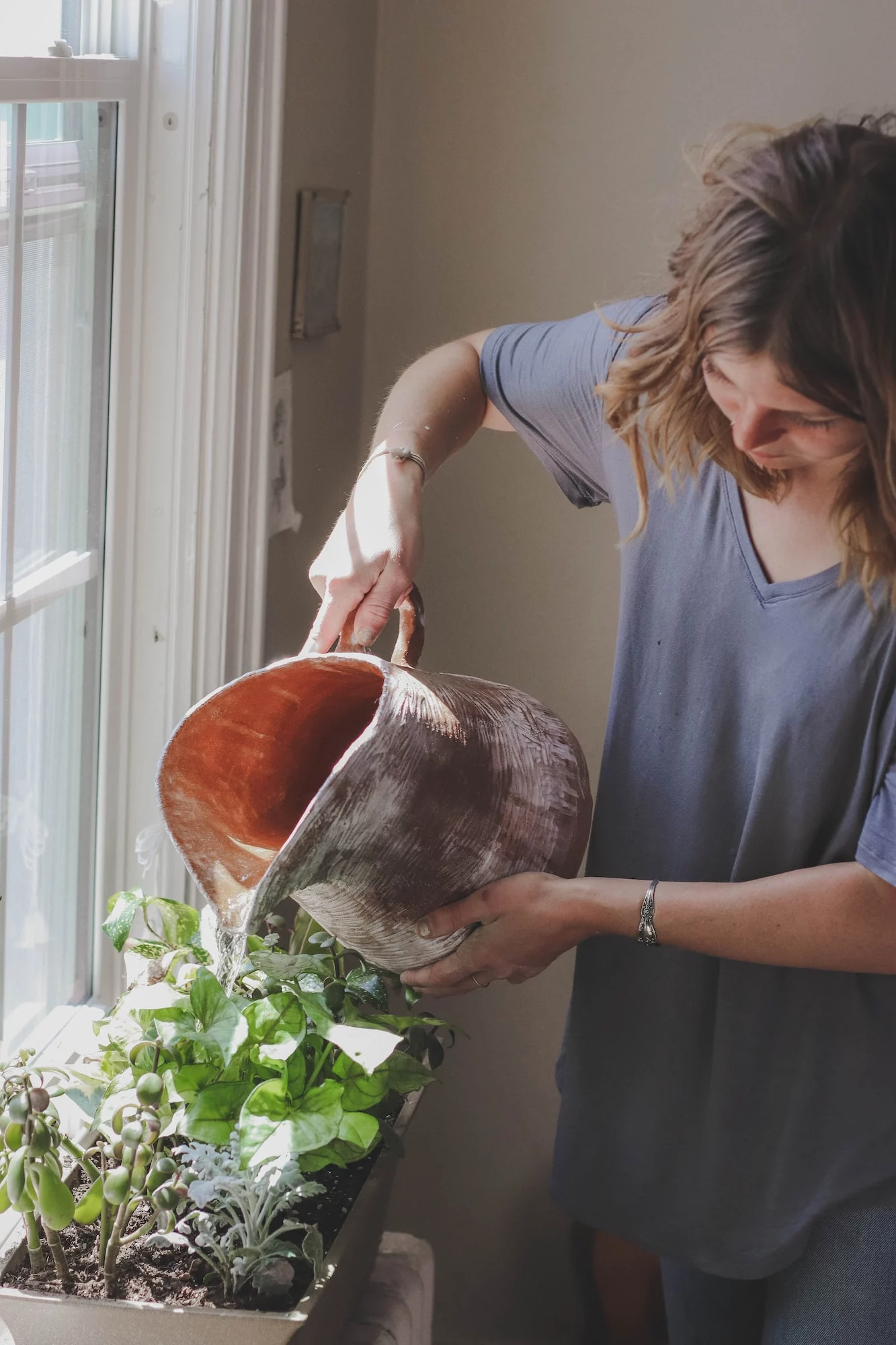 Spruce Up Your Home Today
Making your home feel fresh and comfortable is simply about making easy changes that are budget-friendly. Whether you tidy up and spend a weekend having a yard sale, clean your windows or focus on the smaller details – your home is sure to look magazine-worthy by the end.