Home decor trends are ever-evolving, reflecting changes in the economy, personal values, world events, and generational experiences. It's not uncommon to seem old home design trends resurface after decades, and this year's "must-have" fade into oblivion seemingly overnight.
With 2022 on the horizon, much of the decor trends relate to the global pandemic, with more people spending time at home and attempting to create a space that feels both welcoming and luxe.
Here are six inspiring home decor trends to consider for 2022.
Mixed Medium Gallery Walls
Gallery walls have been a home decor staple since the early 2000s. These artful arrangements are a great way to display those sacred family photos that manage to get released from the digital ecosystem and fill large open walls.
For 2022, the recent evolution of the gallery wall will continue toward a more mixed medium format. In addition to showcasing your favorite framed prints, you can also share tactile elements that add dimension to the wall. Some common inclusions include statement shelves, geometric shapes, hats, textiles, mirrors, and more.
The idea behind this inspiring trend is to create a living collage that showcases your interests and style. With this evolution, both the individual pieces and the gallery wall in its entirety are all separate pieces of art.
Vintage Statement Pieces
Retro-inspired and true vintage pieces are back in a big way. This trend goes hand-in-hand with an increased interest in thrift shopping and sustainability. As designers try to create a sense of luxury and artistry at home, the round edges and rich fabrics of decades gone by creating a welcoming atmosphere.
Some common elements are thrifted pieces from local vintage curators, velvet cushions and coverings, and shades of mustard, purple, and forest green.
Smoked Wood Elements
Natural wood has made a big comeback in recent years. Smoked wood is a variation that uses a smoking process to bring out the unique grain of each piece rather than a cohesive paint or stain. The smoking process often creates a darker, more ethereal look without adding coverage.
Many designers are opting for smoked wood flooring or exposed beams. This new wood trend hasn't caught on in the kitchen yet, but you can expect to see smoked wood cabinets in the coming years.
Maximalism vs. Minimalism
Minimalism is another trend that's made a big impact on the millennial generation. While this trend isn't going anywhere, some individuals are opting for maximalism in 2022.
The maximalism movement incorporates large furniture pieces, bold, contrasting textiles, and a cozier approach to decor. It's essential to understand the fine line between maximalism and clutter with this burgeoning trend. Maximalism is fuller but still organized and intentional.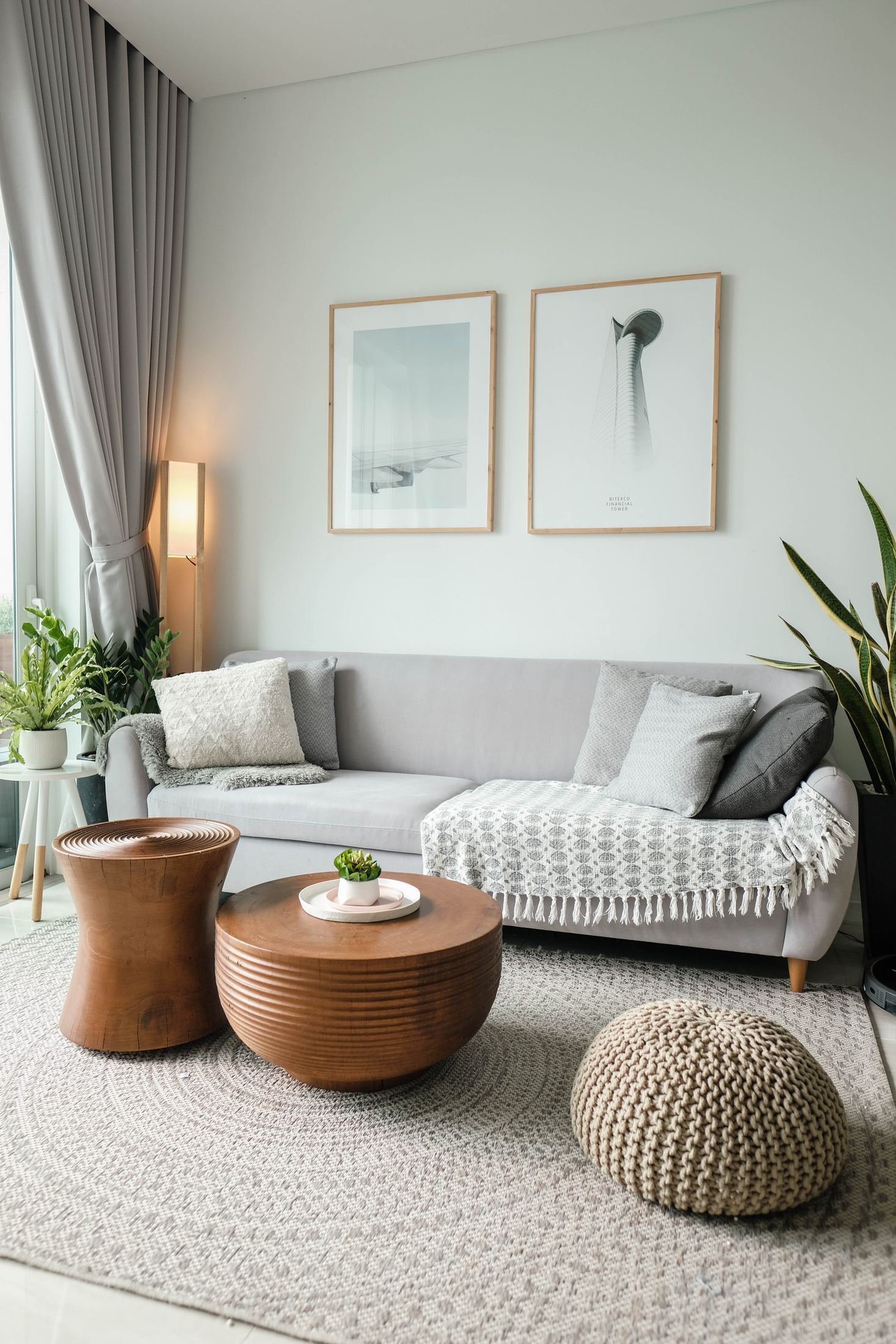 Metal Design Elements
Metal design elements pair beautifully with natural and smoked wood. With the resurgence of vintage looks, brass and copper are expected to be big in 2022. Consider brass and glass vintage drink carts in the living room and ornate light fixtures throughout the home.
With the metal design element trend comes the return of metal canopy beds. This trend also fits into the broader trend of finding privacy and luxury at home during the COVID-19 pandemic.
Black Trim
Black trim is somehow both bold and subtle, creating a big change with minimal effort. This trend is making a statement for both interior and exterior design. Black trim pairs exceptionally well with smoked wood and metal accent pieces for a look that's both modern and traditional.
Dark trim goes well with lighter, neutral wall colors. Pair this trim with a cream, gray, or light green for a chic designer-inspired look you'll love.
The best part of these 2022 design trends is that they're easy to adapt and alter as preferences evolve and change. You can't go wrong with any of these inspiring ideas in 2022.