Global architecture agency Perkins + Will was chosen to design a science and technology museum in Suzhou, a big city located about 62 miles (100 kilometers) northwest of Shanghai. The museum includes an industrial exhibition hall, where displays will highlight the part of an industrial growth in improving lifestyles.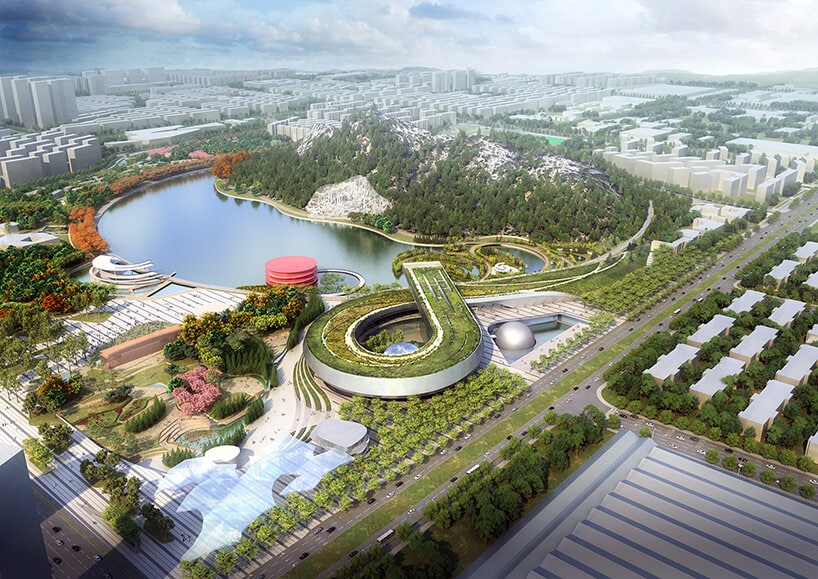 'We are thrilled to have the opportunity to design the newest Suzhou science and technology museum,' stated ralph johnson, global design director of Perkins + Will. 'Our design acknowledges the importance of Suzhou in China's industrial history and underscores its role at the forefront of China's emergence as a technology pioneer and innovator. The museum also draws inspiration from the natural environment surrounding it.'
The construction's ribbon-like form emerges from the base of lion mountain, twisting up and turning back on itself to cantilever out over the border of Shisha lake. The outcome is an infinite loop, a symbol of wealth, although the architects say the construction's metallic façades call to mind a flowing silk scarf, among Suzhou's best-known exports. Meanwhile, connected by walkway to the memorial, an archipelago of eco islands function as both a filtration system for the lake and as a chance for environmental exploration and schooling.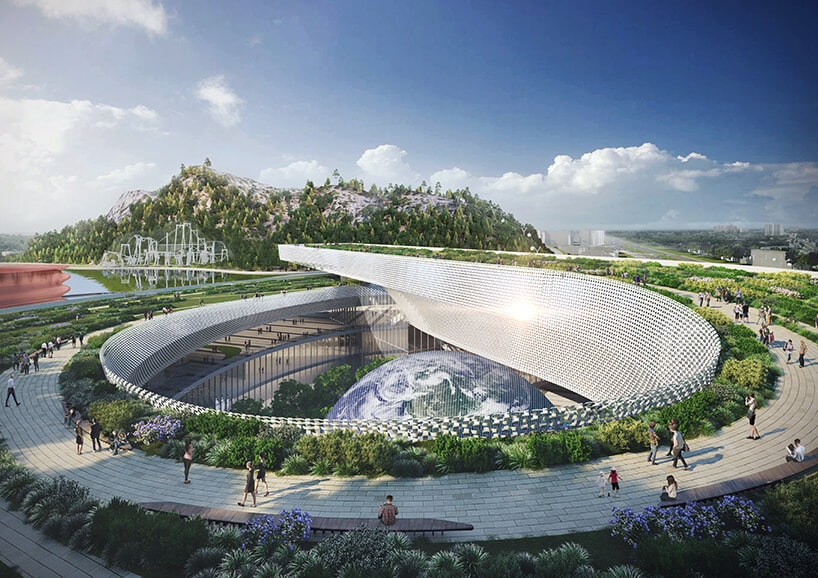 Visitors can arrive at the museum from several distinct approaches. With all the decreased levels supplying numerous access points, guests may enjoy all or a select number of exhibits, with all levels inside the museum having access to natural daylight. The science & technology ministry is Perkins + Will's most recent civic and cultural job in China after the shanghai natural history tradition, which opened in 2015.