RSAA/Büro Ziyu Zhuang re-invented a small house located in a distant village in the north Anhui province of China. The design intervention involved rebuilding the little home which was in poor state and covered by weeds following being uninhabited for more than ten years. The design strategy attempts to interweave the custom of the older house with a contemporary strategy. The architects split the existing residual wall into two parts to create a courtyard and enhance circulation, while the eaves of the roof were prolonged to create platforms facing the mountainside.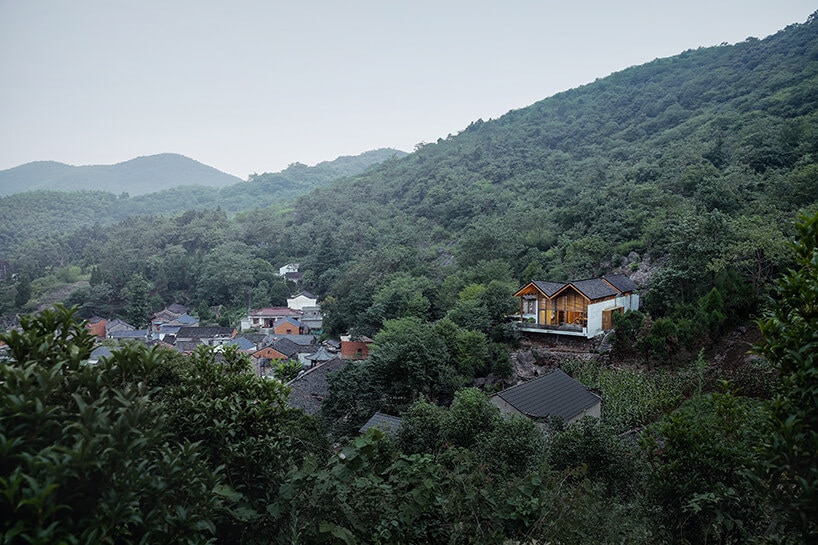 RSAA/büro Ziyu Zhuang accommodated the design of the house to amplify views of the neighboring countryside. The extension of two bays, one facing west and the other in the south-north management, widens the distance while creating a more spacious layout. The addition of a sweeping curved roof covered in gray tiles produces a new typology within the existing ancient village, constructed in the conventional folded style.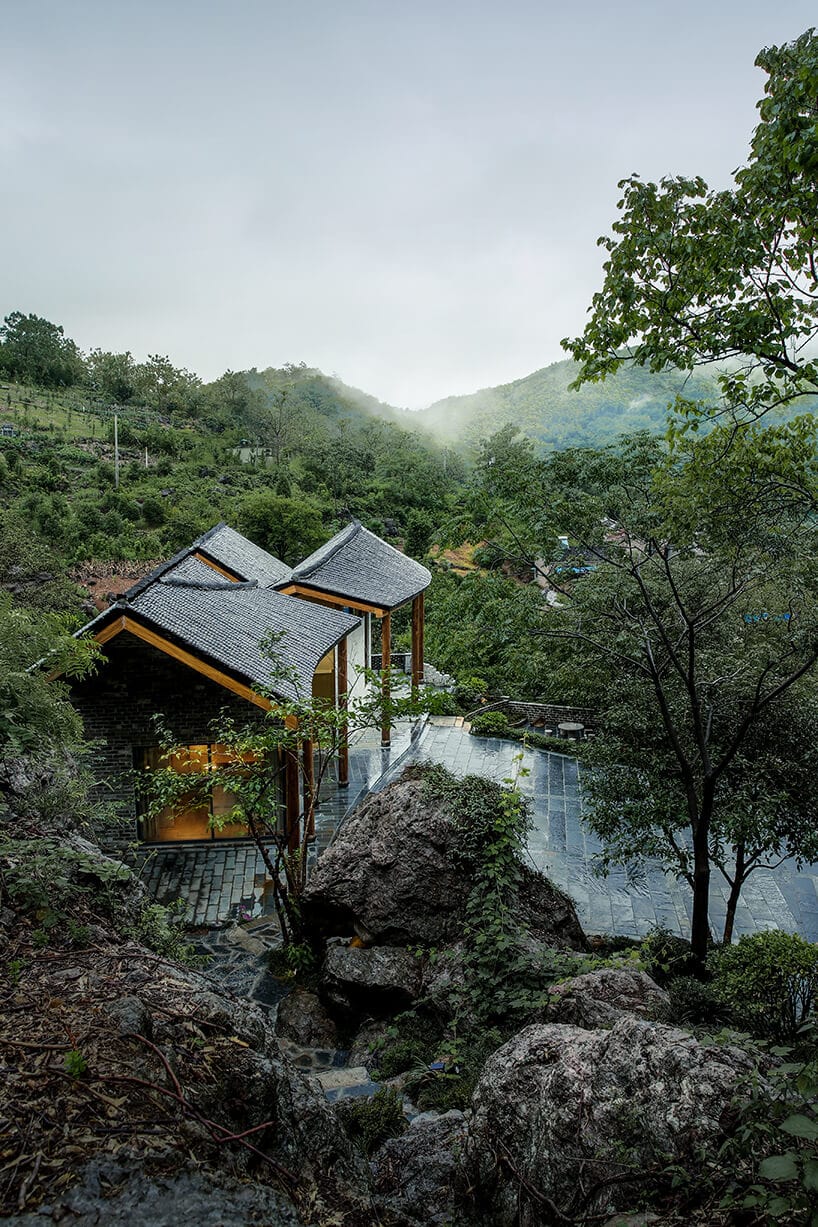 An extra level was added to the design, using a copper-plated staircase reaching the second floor. While the major structure of the construction uses traditional wooden structure, the addition of modern components like aluminum and glass make a spatial linkage between the ancient and new.
In addition to re-constructing and transforming the home, the architects made an outside patio which leads to the surrounding tranquil pedestrian paths. Beginning from the entry of the gate into the courtyard, the veranda creates a spacious yard where to enjoy the scenic setting.