Whether amphibious or water-bound, Dionisio González's whimsical amphibious dwellings are uniquely designed to be practical and beautiful. Wittgenstein's Cabin series is made up of playful forms wrapped in worn metals that belong to the same family of fantastical buildings on a body of water. His structures are practical and aesthetically pleasing, whether designed for amphibious or water-bound dwellings.
The series' name and inspiration are derived from Ludwig Josef Johann Wittgenstein, a philosopher focused on mathematical logic, mind, and language. In 1914, Wittgenstein built himself a cabin in the tiny Norwegian municipality of Skjolden, which overlooked a lake. Though González' unusual buildings were quite distinct from Wittgenstein's basic hut, both projects were intended as locations to explore ideas.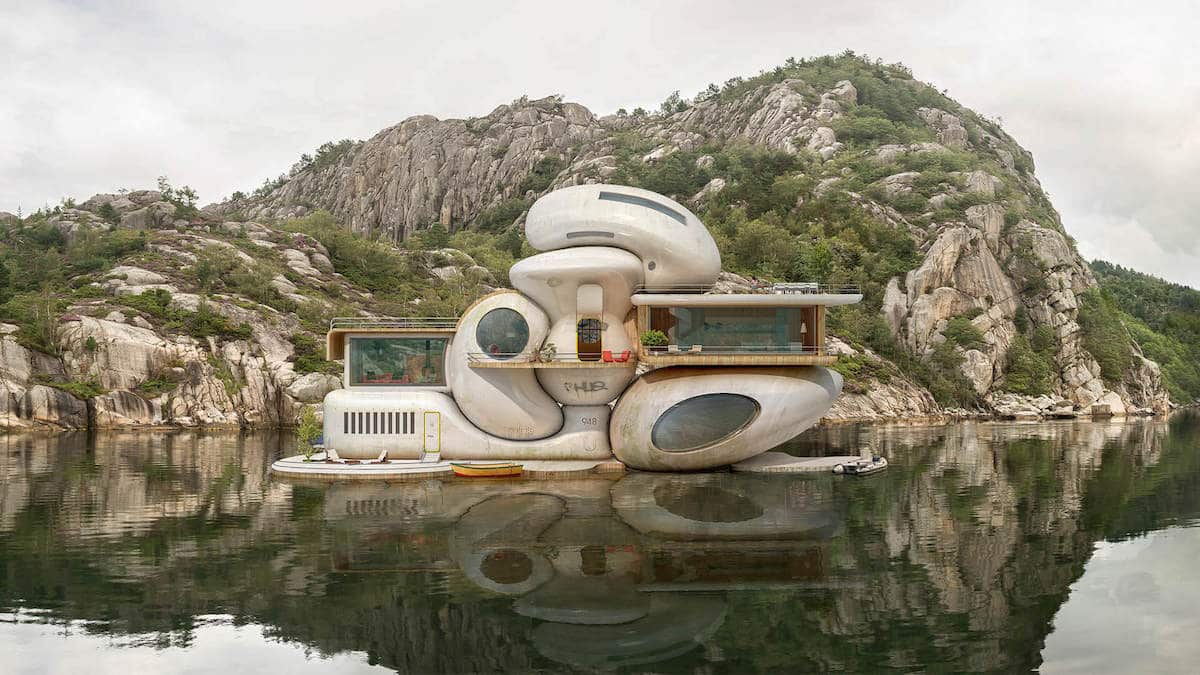 The philosopher's work required the conjunction of architecture and water, according to González. "Wittgenstein worked on his logical studies on a boat that his friend David Pinsent piloted in the Sognefjord," according to the González. "I observed the relationship of architecture with water and of philosophy as an 'amphibian' endeavor after considering the event, "This fact, this occurrence," the research, learning, and memorization on a little aquatic way of transportation that serves as a writing desk. What would Wittgenstein make of that organic structure, that architectonic construction in a liquid medium with today's media? What would contemporary cabins look like in diffracting conditions like the Norwegian fjords?"
The Wittgenstein's Cabin projects take the hermit's cave to a new level, proposing that such abstract ideas be translated into contemporary structures. González is hopeful that the amphibious nature of the buildings will encourage visitors to think about what they are seeing.
While there are no plans to construct the fantastic buildings shown in González's images, the work successfully revisits themes of loneliness and philosophy in a more contemporary light. Continue reading to see more images from the series.