This hideaway is simply magnificent! The oddly-shaped house, built on sloping ground and gives modern architecture a Hobbit twist, is the kind of place you dream about. The design is based on a surface that begins at the bottom and rises, shaping and defining the interior area.
A glass strip in the interior space begins at the floor and extends to the ceiling, keeping a visual link with the entire area in fourth dimensions from within. Two trees, which form a continuous aesthetic that connects the outside world with the inside, and vice versa, are highlighted with the volume on both sides of the entrance!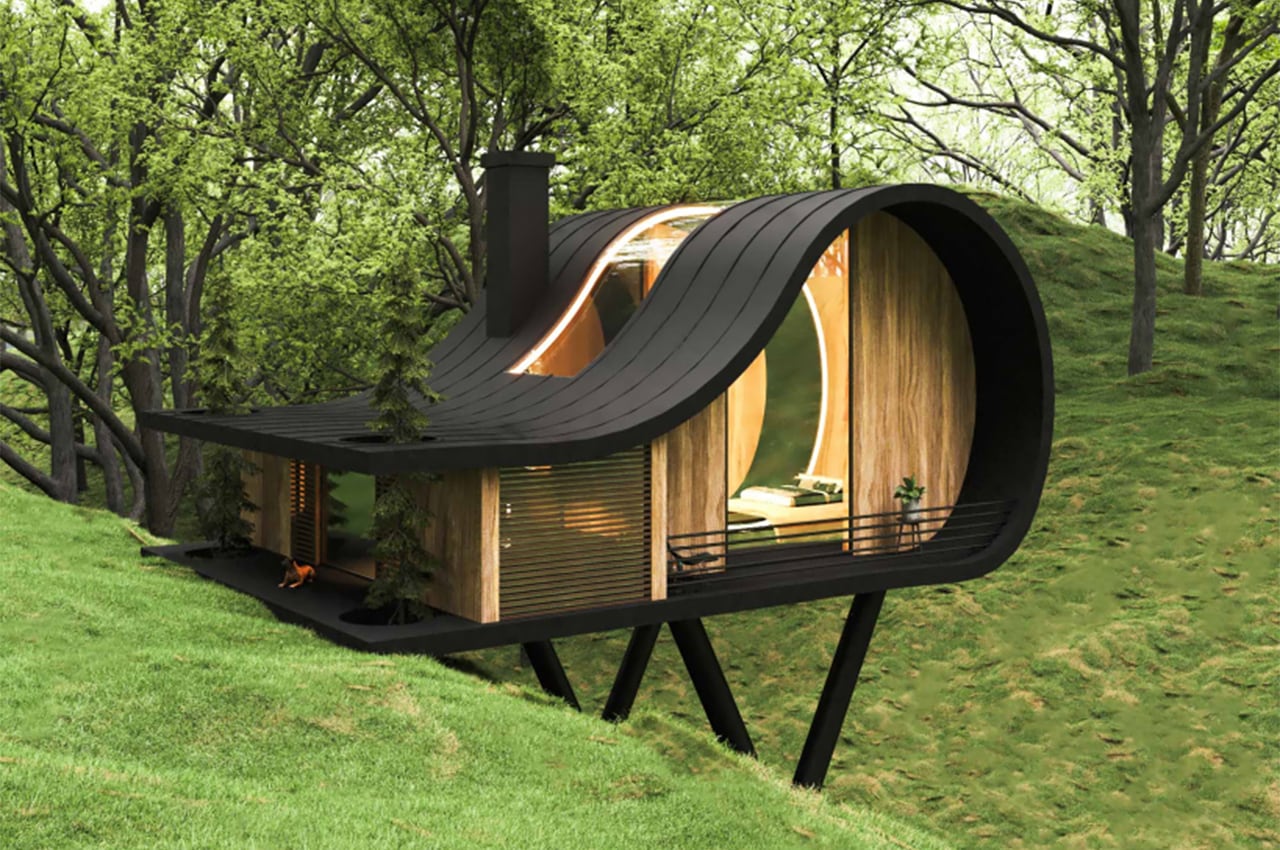 Above-ground dwellings have better ventilation because of their greater visibility. The sharp contrast between the black and wooden palette and the woods helps hide the cabin, despite its shape. The interior of this cabin is opulent, modern, and minimalist—almost like a private spa retreat. The bedroom with the glass strip is our favorite part; it gives you the impression that the building is floating!
Designer: Milad Eshtiyaghi