With their most recent megastructure, The Line, Saudi Arabia is pushing the boundaries of city design. A 500-meter-high linear city will be erected on the Red Sea, becoming a major vacation destination. The mirrored facades of the Line will undoubtedly astonish with its 170 kilometers of lovely beachfront. This megastructure, designed by US firm Morphosis, will indeed change Saudi Arabian history.
The Line was built as part of the Neom project as a dramatic alternative to typical cities that radiate outward from a core location.
"At The Line's inception last year, we pledged to undertake a civilizational shift that prioritizes people over materialism based on revolutionary urban planning," said Saudi Arabia's crown prince Mohammed bin Salman.
"The city's vertically layered communities will challenge conventional flat, horizontal cities and provide a model for nature conservation and improved human quality of life," he added.
"The Line will explore today's problems and potential solutions, along with the benefits of alternative living styles."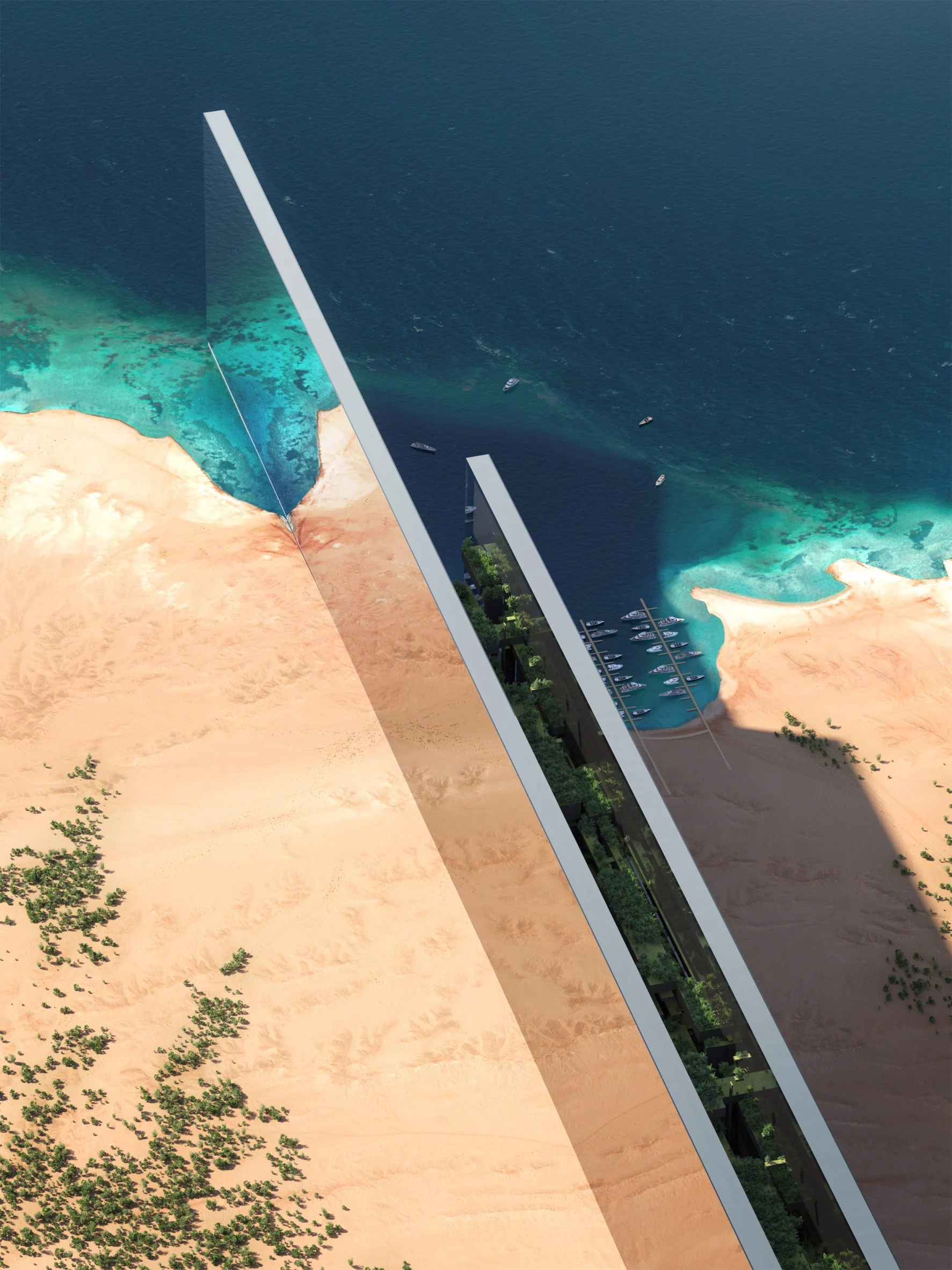 The overall design will be two wall-like structures surrounding an open space between them. The pair of frames will become the world's 12th tallest building at 500 meters tall and by far the longest in the world.
The megacity will include residential, commercial, and recreational areas, schools, and parks when completed. According to the city's planners, the various activities will be stacked similarly to Zero Gravity Urbanism.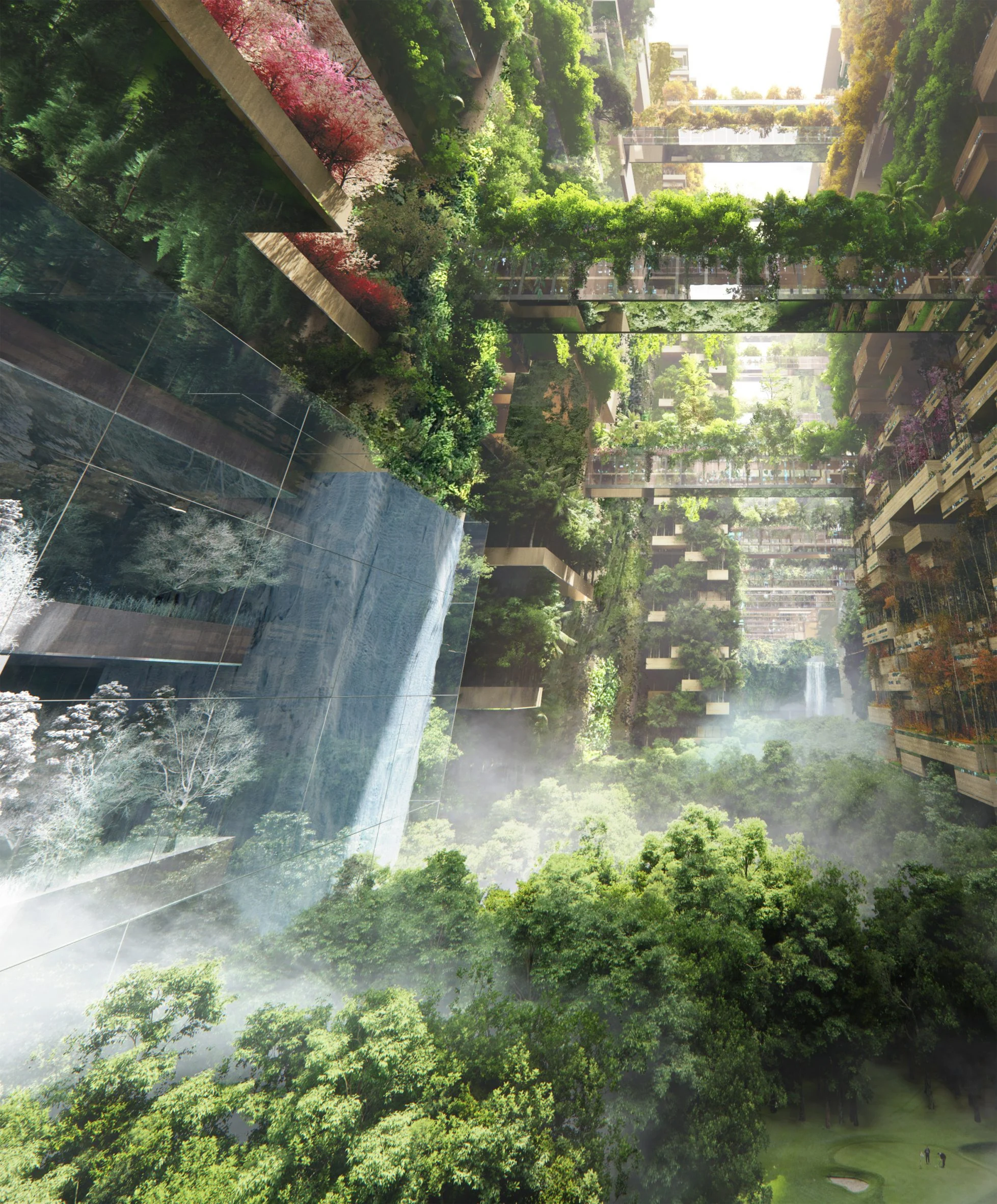 The two linear blocks are connected by many bridges and topped with additional grasslands. It will be entirely covered in mirrored facades to give it a distinct appearance.
The Saudi Arabian government added, "The Line will have an outer mirror look that distinguishes it from nature and allows it to blend in, while the interior will be built with exceptional experiences and unforgettable moments in mind."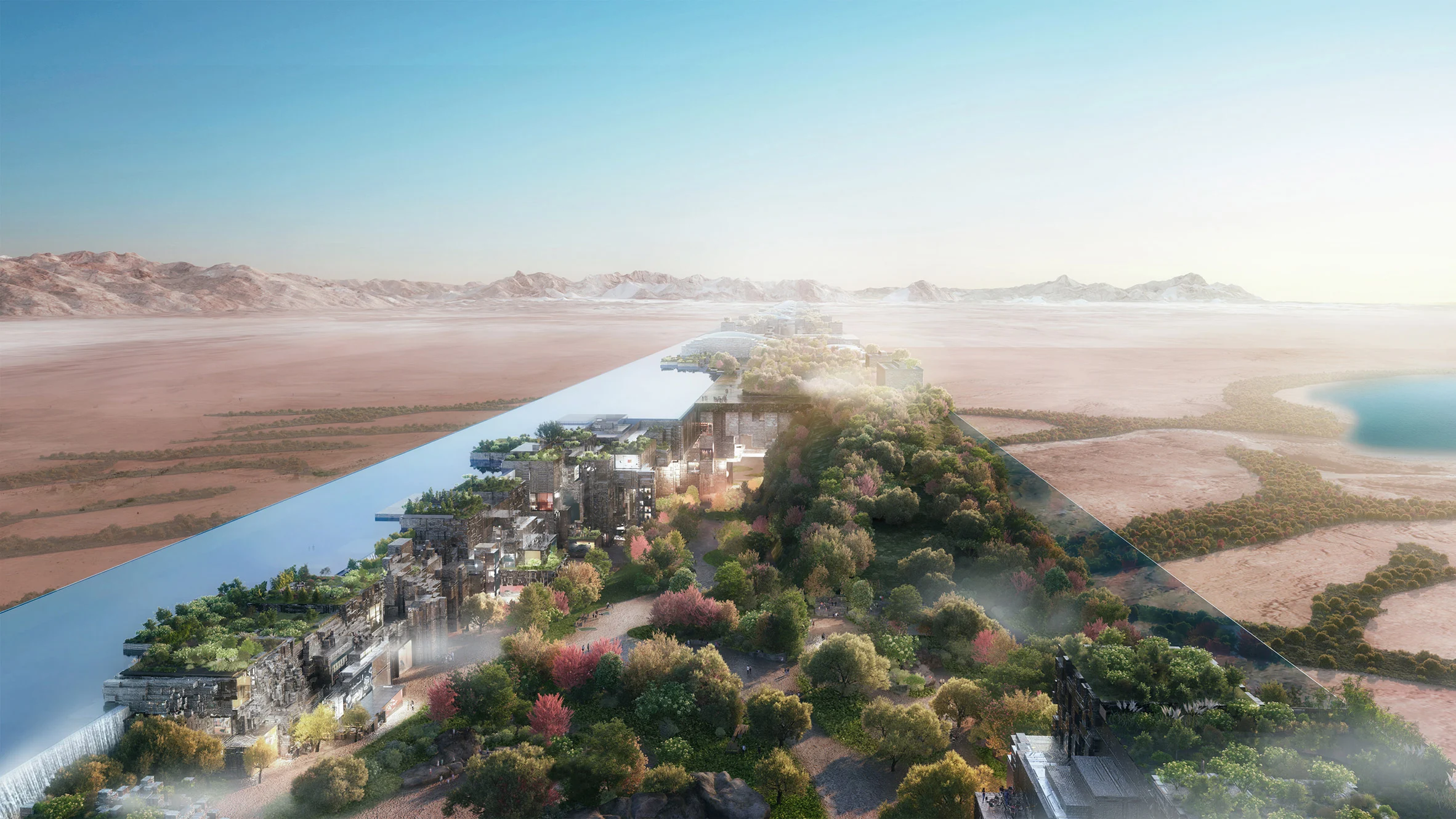 A high-speed transportation system would be built along the length of the megastructure to connect both ends of the city in 20 minutes.
According to the Saudi Arabian government, the city will be entirely powered by renewable energy and was created as a sustainable alternative to existing towns.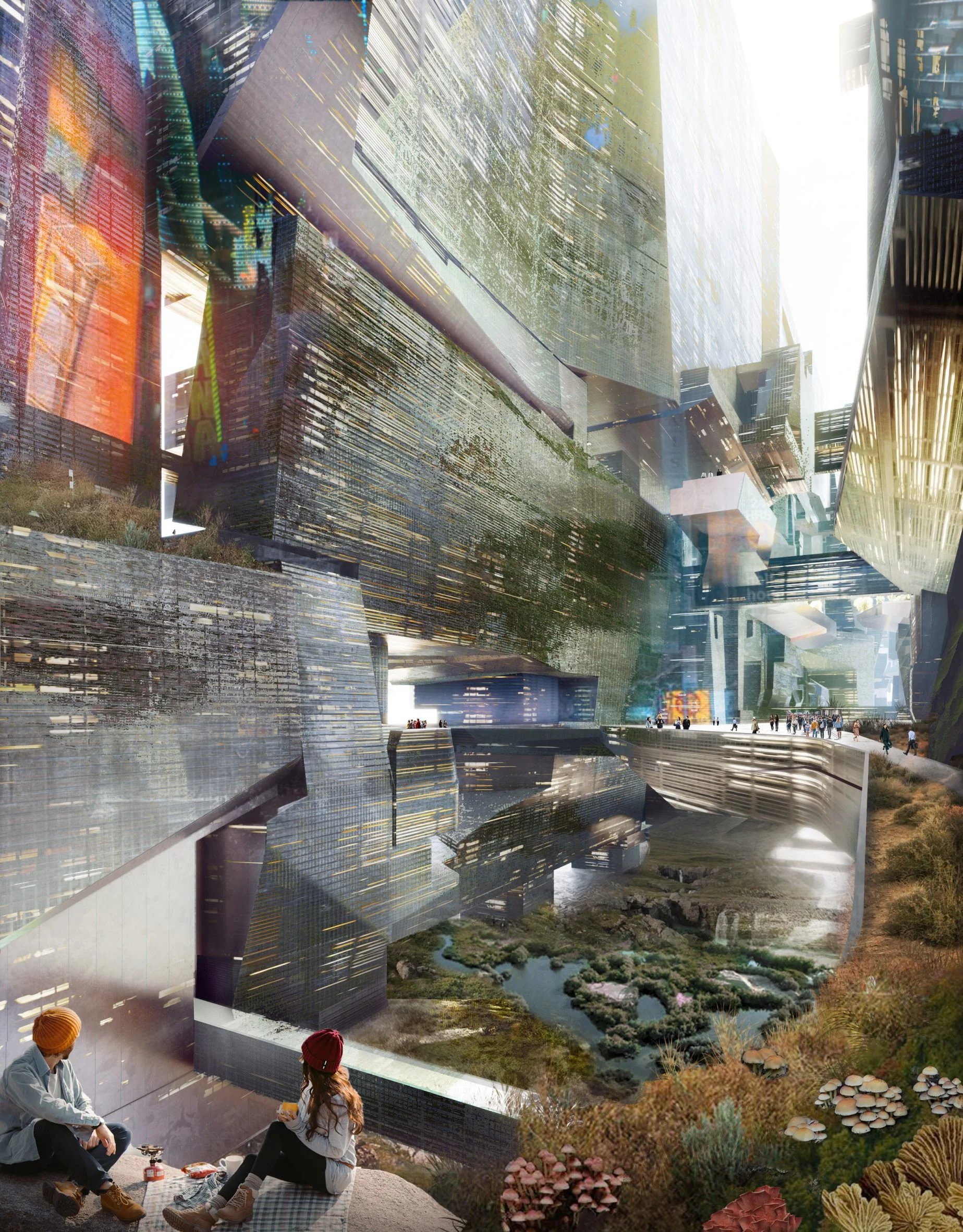 "We can't ignore the problems of livability and environmental destruction facing our planet's cities, and Neom is at the forefront of developing new and innovative solutions to overcome them," Bin Salman added. "To make the concept of constructing a reality upwards, we've gathered a team of the brightest minds in architecture, engineering, and construction."
"Through Neom, everyone will be able to make their mark on the world in creative and innovative ways," he continued.
The Line was first revealed last year and is part of the Neom project in northwest Saudi Arabia. Neom is a component of Saudi Arabia's Vision 2030 plan to diversify the economy and reduce oil dependency.