When you think of treehouses, what comes to mind? Childhood memories of climbing up into the treehouse in your backyard and playing with your friends? For many people, treehouses invoke a sense of nostalgia and happiness. What if I told you that there was an ecoresort that took treehouses to a whole new level? Playa Viva is a beachfront community in Juluchuca, Mexico, built out of off-the-grid treehouse-style homes with wings shaped like Mobula Rays' feathers. The beauty of the biophilic design is that nature provides the plan. Integrating the natural environment into the layout and form of a building aids in defining floor plans and structures in settings with thick vegetation and rugged terrain.
Designer: Atelier Nomadic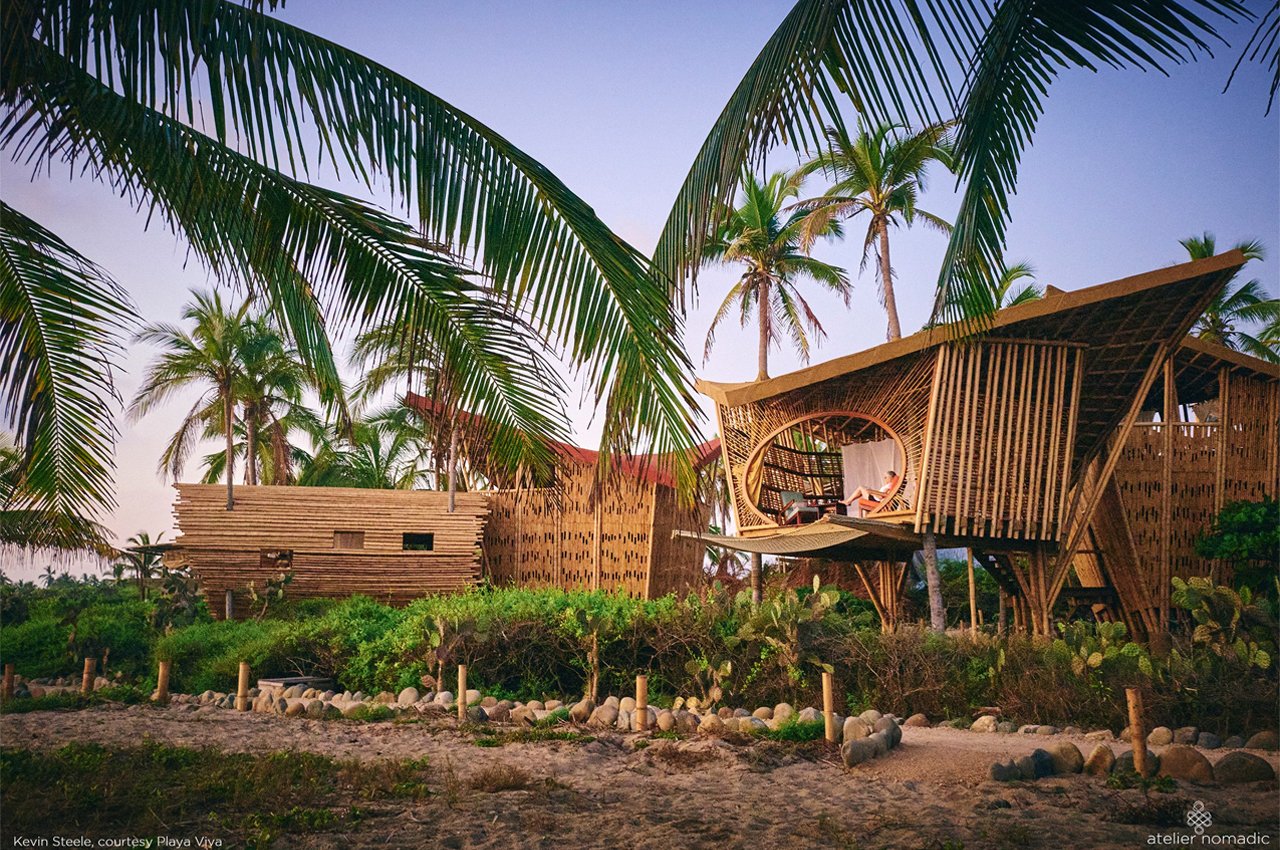 As a result of the epidemic disrupting travel, Atelier Nomadic had to communicate with the client behind Playa Viva over the internet. The designers at Atelier Nomadic planned Playa Viva's structural form after envisioning it as a Mobula Ray's stretched wings. Mobula Rays are a familiar sight on the shores of Mexico, and they seem to represent Atelier Nomadic's goal of integrating nature into its designs, as well as the Playa's spirit. There are treehouses on the edges of this immense structure, which looks like a giant umbrella and is enveloped by a hyperbolic paraboloid roof covering the intense sun and heavy rain. Each treehouse villa sits on a row of wooden stilts that support the larger bamboo house on one end.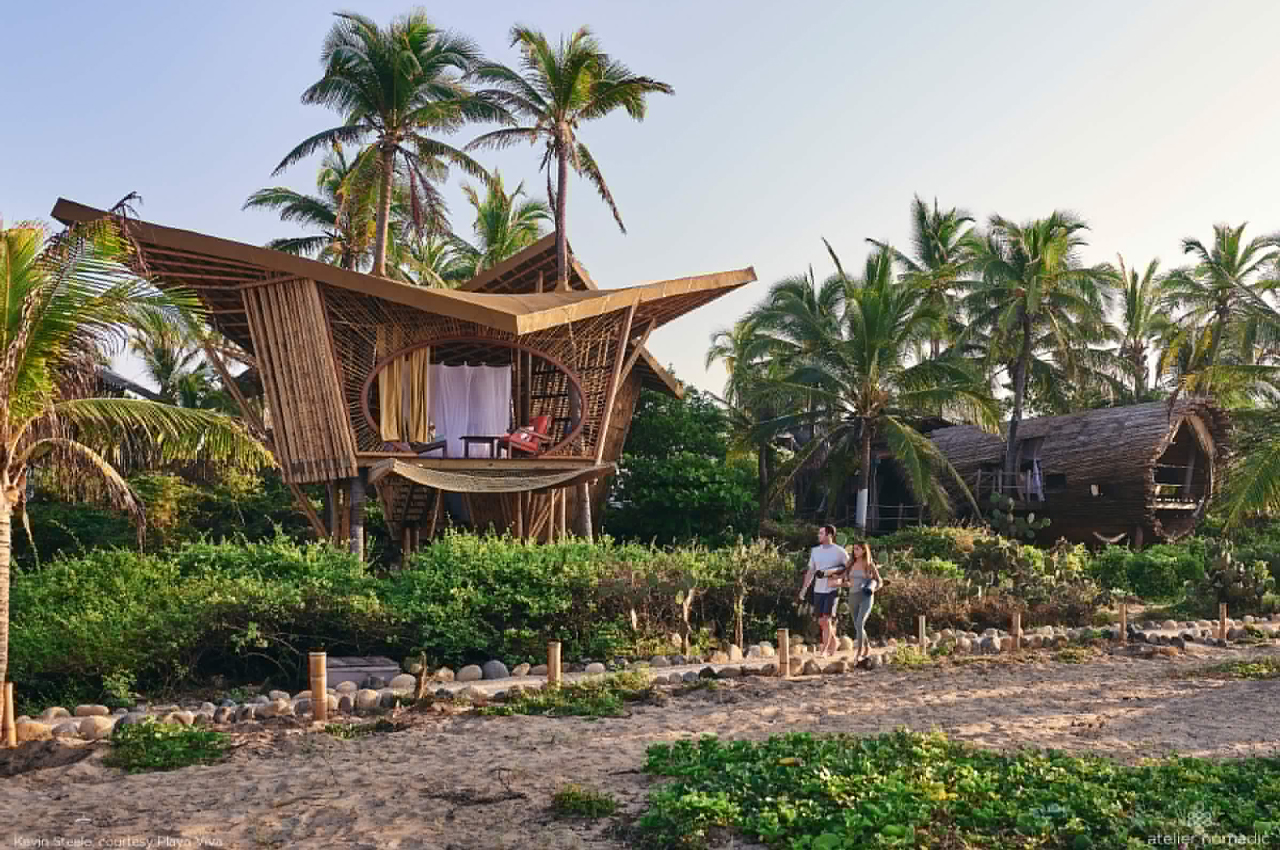 The Guadua bamboo utilized in each home's main living area, roof construction, facade louvers, and the ceiling is chosen for its rapid regenerative capability. The main bedroom and unpolluted ocean views may be found in the primary living space, which benefits from natural cross-ventilation via the bamboo slats. Playa Viva's annex construction was built using fishpole bamboo and guadua. The walls and façade panels of the building were created with fishpole bamboo and guadua. For the flooring, Cumaru wood was chosen in each structure. Atelier Nomadic utilized the annex buildings as a bathroom, additional sleeping accommodation, or a living room.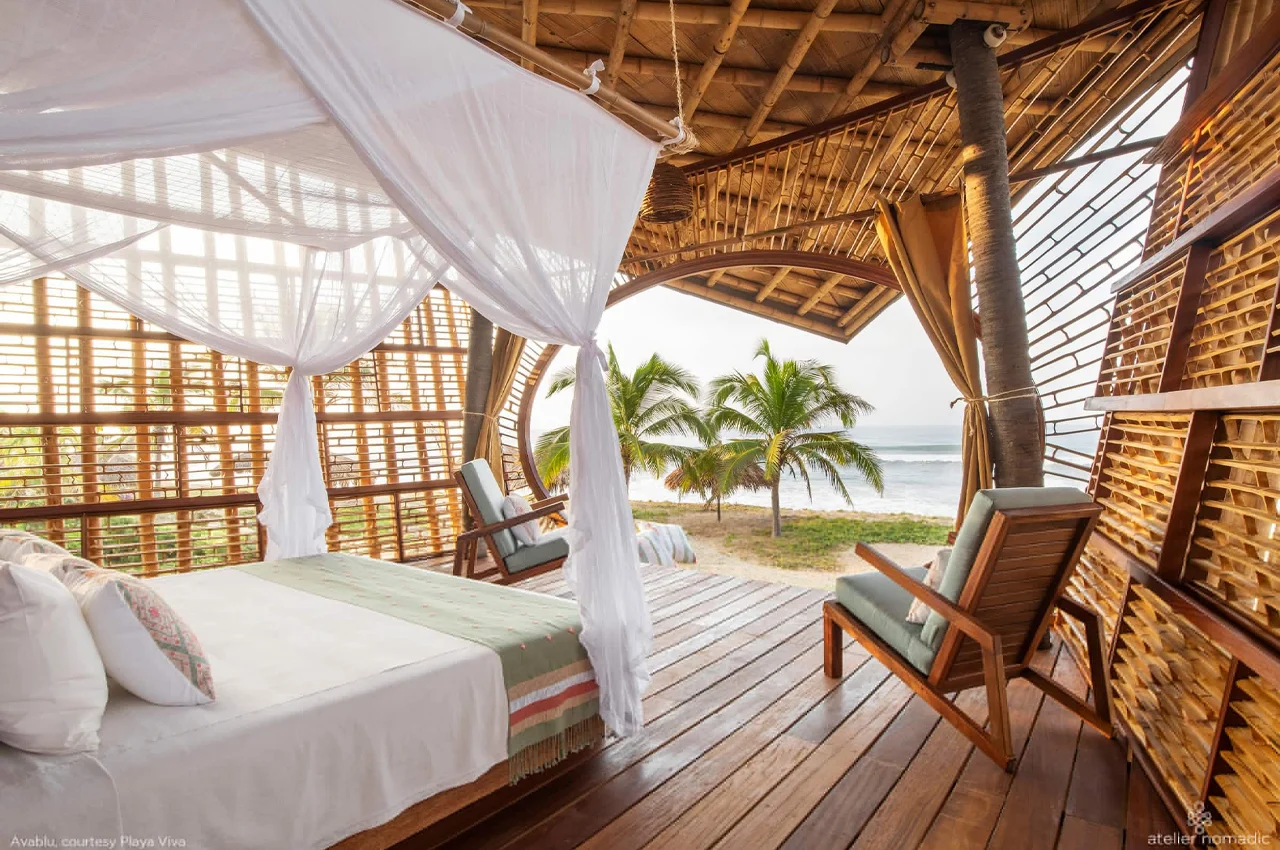 Each home at Playa Viva is entirely self-contained, utilizing the sun's energy to power all services and amenities. Playa Viva collaborates closely with the community to promote health and education services for locals and work on a year-round basis to restore the surrounding environment. Playa Viva offers visitors access to Mexico's untamed land, as well as the La Tortuga Viva Turtle Sanctuary, a nonprofit organization devoted to sea turtle conservation.