3D Printing is no longer just for printing small, simple objects. 3D printing has now become a dependable technique that designers widely use worldwide to create some of the unique designs you could ever imagine! This blog post will showcase ten creative and mind-blowing ways in which 3D printing is used. From electric guitars with 3D-printed lean bodies to shoes that make you feel like Bigfoot, 3D printing's possibilities are endless! So dive into this collection of humble yet groundbreaking 3D-printed designs and see for yourself what this unique technology can do!
1. The Karen Ultralight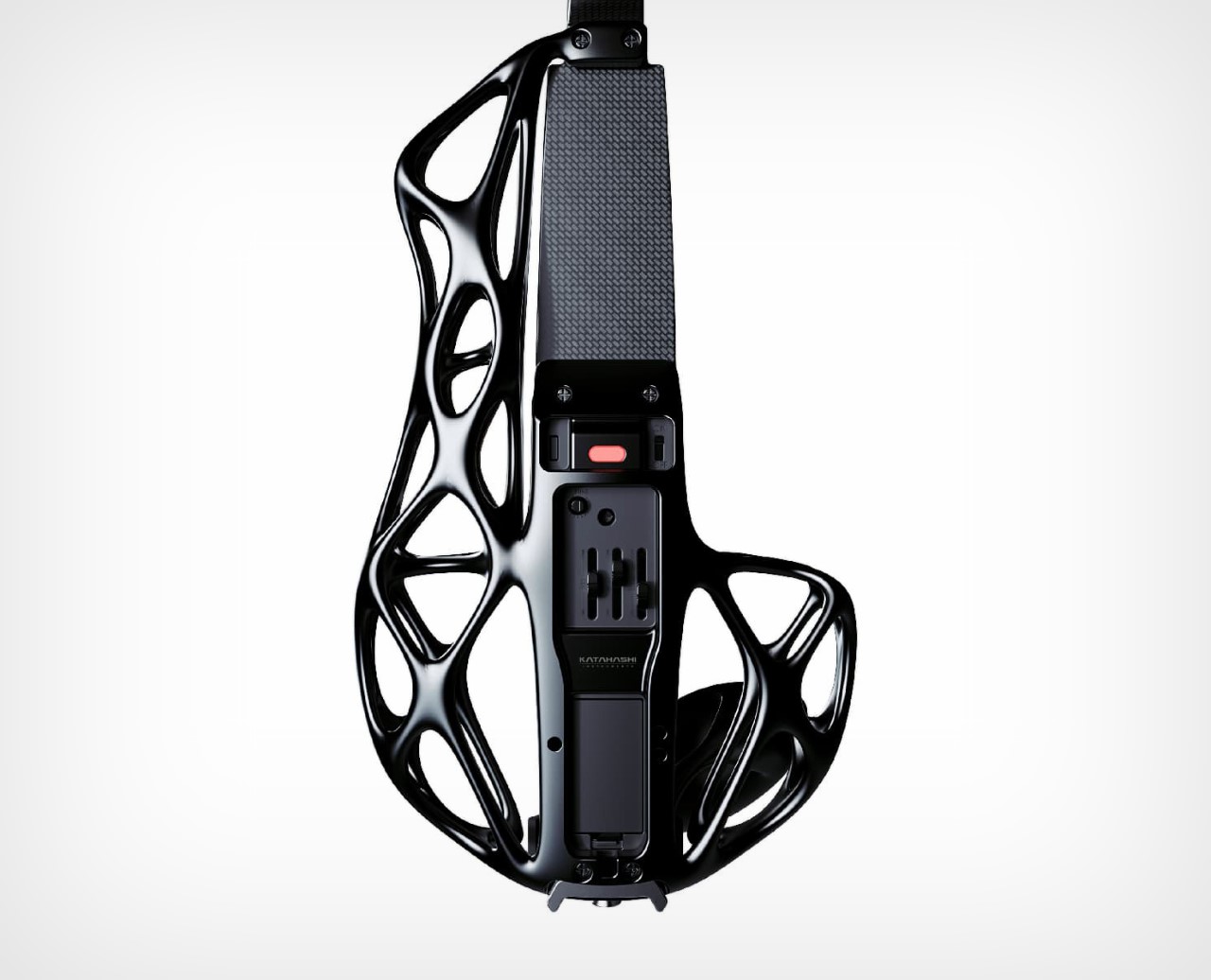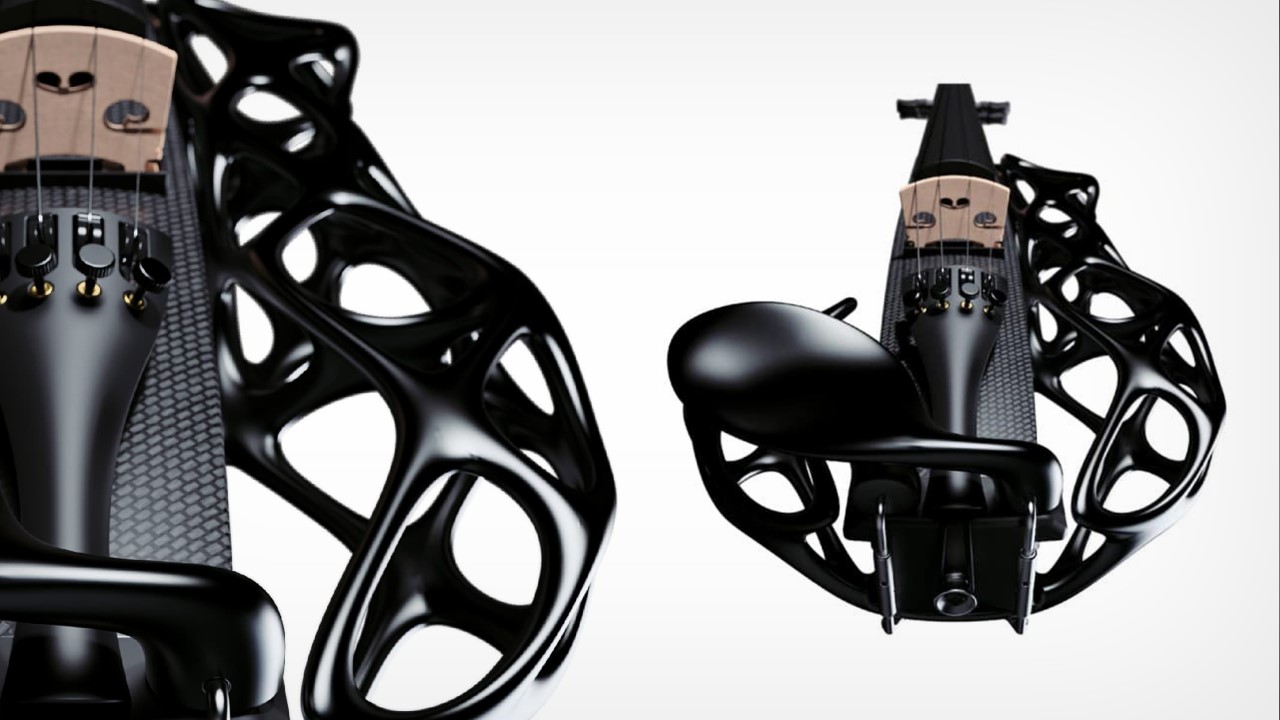 The hollow, generatively-designed body of the Karen Ultralight electric violin by Anima Design for Katahashi Instruments makes it solid and long-lasting while still lightweight.
What makes it special?
The 3D-printed, generative frame provides an elevated but familiar playing experience while sitting on a carbon fiber body with a birchwood fingerboard. The Karen Ultralight works just like an electric guitar but also has an internal 9V battery, and headphone jack features so you can 'silently' play music into your headphones without disturbing those around you!
What we like
A popular design technique known as the generative design is used.
It is easily mass-manufactured, and left-handed variants are available too.
What we dislike
2. The Cryptide Sneaker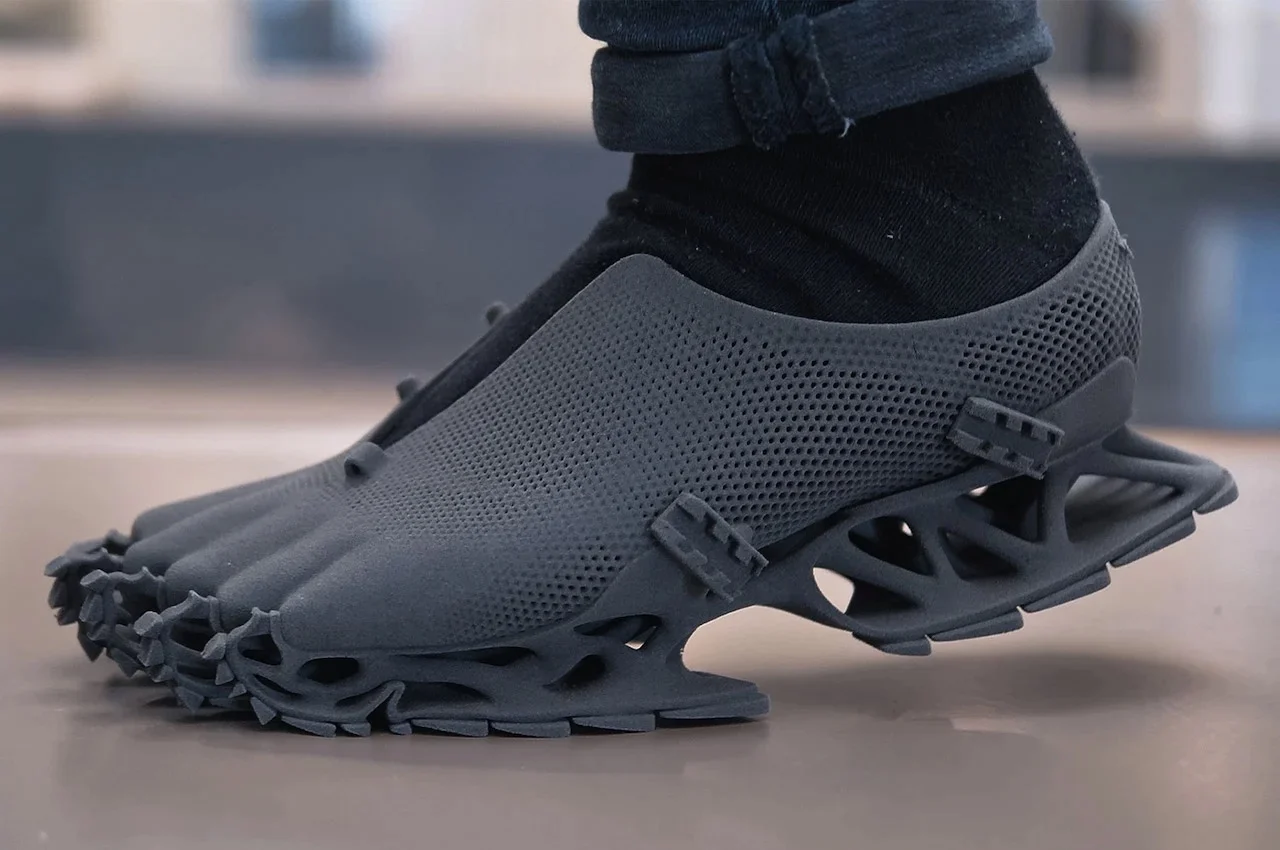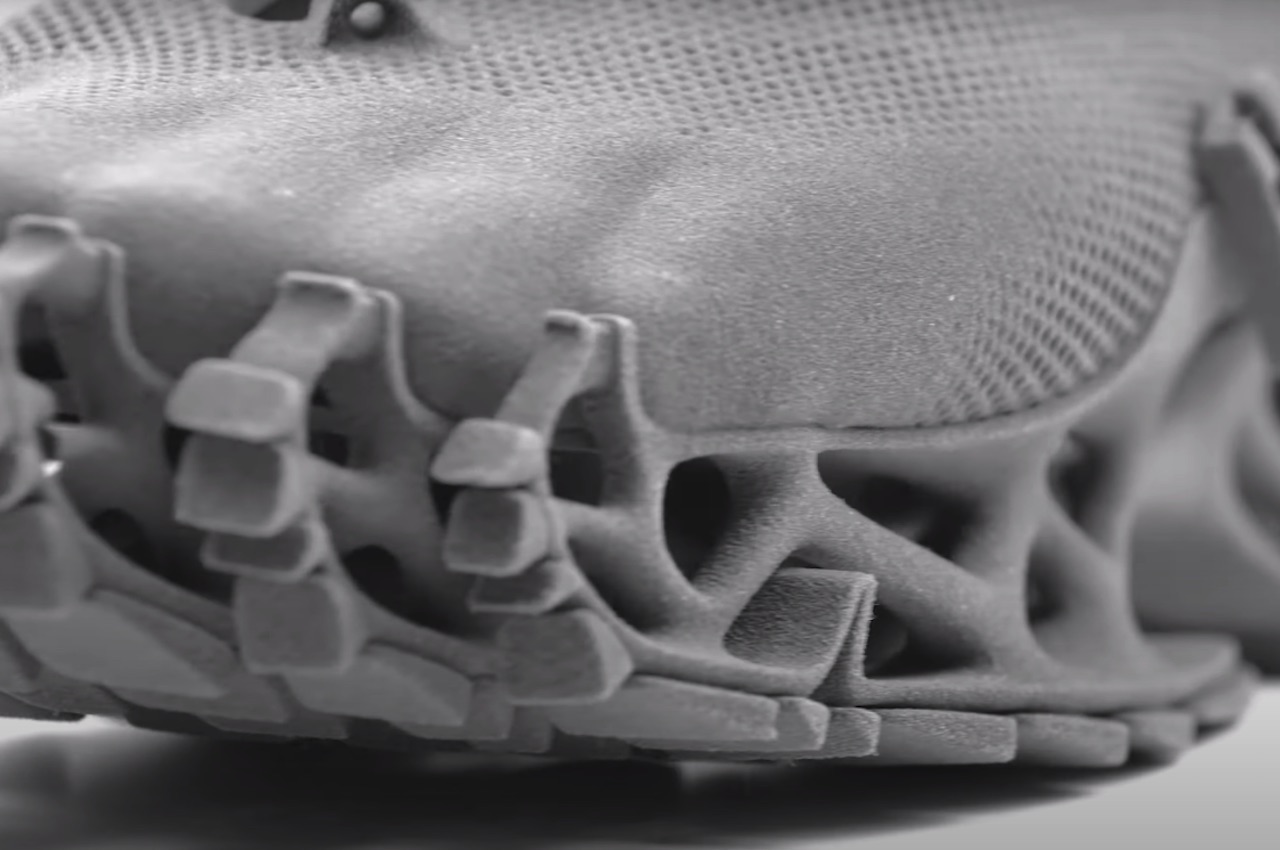 Stephan Henrich, a German architect, and designer, created the Cryptide Sneaker for Sintratec. The shoes are entirely 3D printed using laser sintering with flexible TPE material. They were formed and printed using a Sintratec S2 System 3D printer.
What makes it special?
The Cryptide contains a unique sole made possible by SLS production and Sintratec TPE elastomer. In layman's terms, Selective Laser Sintering (SLS) is a 3D printing technique that uses lasers to fuse particles into a solid structure. Henrich worked with Sintratec to make this innovative sneaker design come to life.
What we like
The shoe molds to the shape and size of your foot.
These shoes are very similar to the Adidas Futurecraft 4D!
What we dislike
They are not exceptionally stylish or aesthetically pleasing.
These shoes will leave behind some strange footprints.
3. We|aver+ or Weaver+ Shoes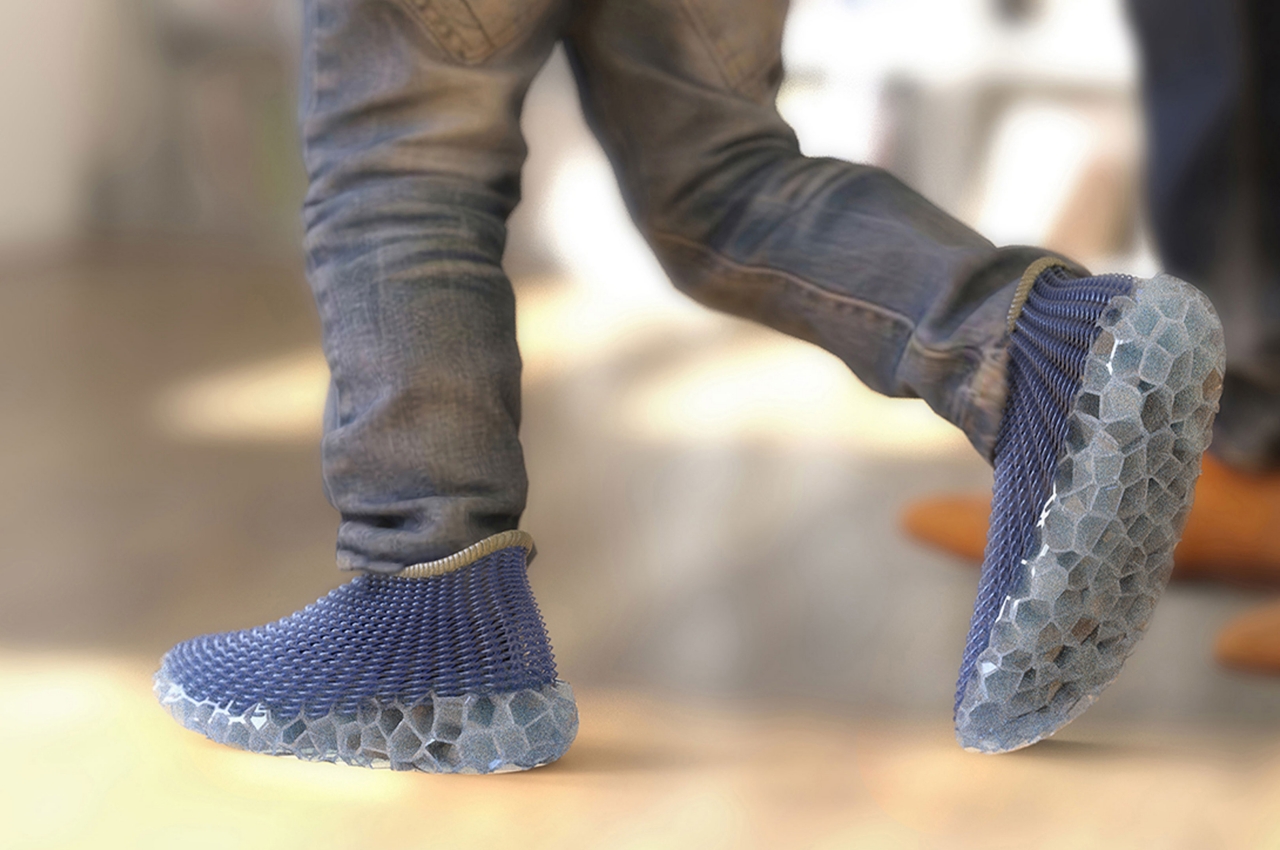 We|aver+ is utilizing 3D printing to create shoes that are comfortable and fit well and help the feet of young wearers grow correctly. This kind of shoe often carries a label reading "therapeutic" and comes with a hefty price tag; however, We|aver+ seeks to make this type of footwear more affordable and less difficult to produce.
What makes it special?
For example, weaver+ 3D prints something like conventional fabric, except it uses elastic TPU. The shoes look more like chainmail than most other types of material due to their hollow-loose knitting structure; this design also has the perfect flexibility for children's growing feet.
What we like
Shoes can be personalized to fit any wearer comfortably.
What we dislike
4. The Vine Collection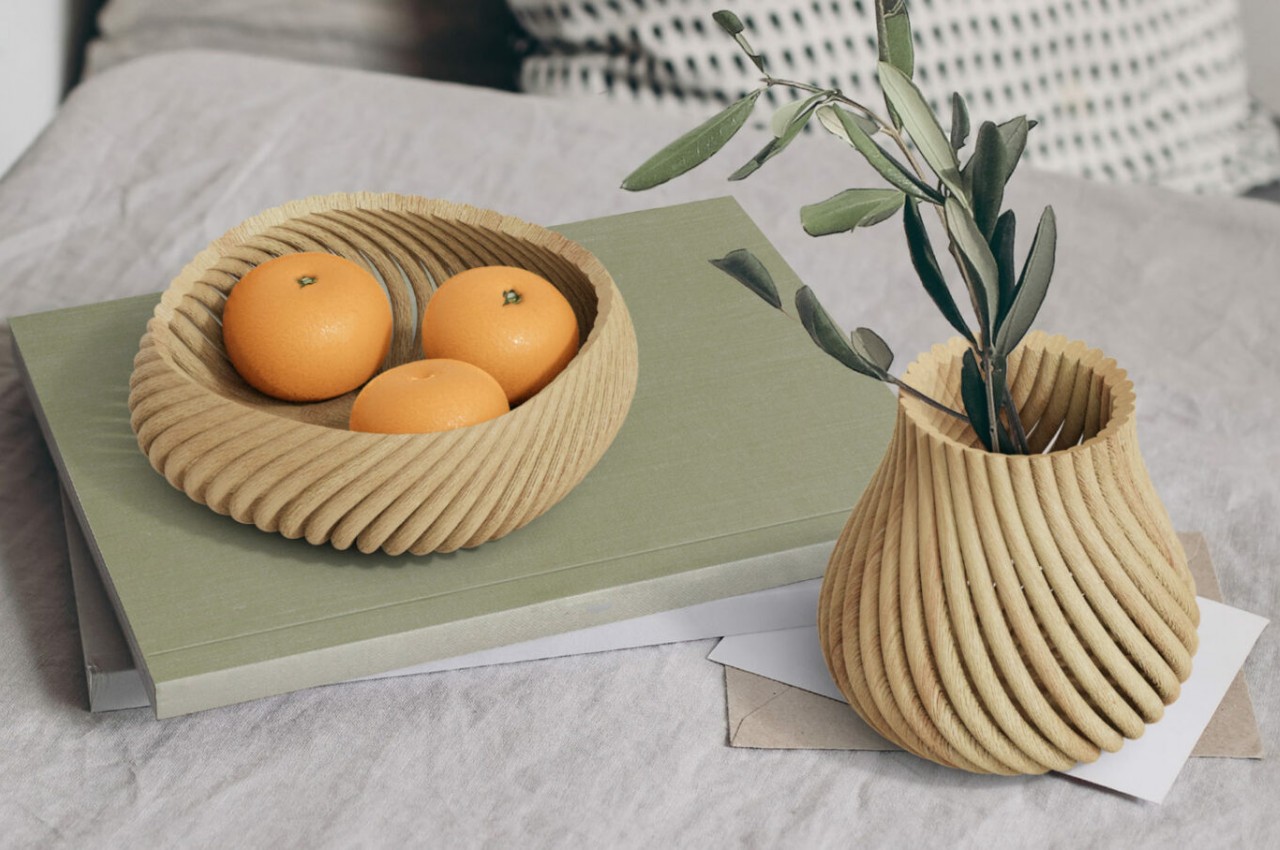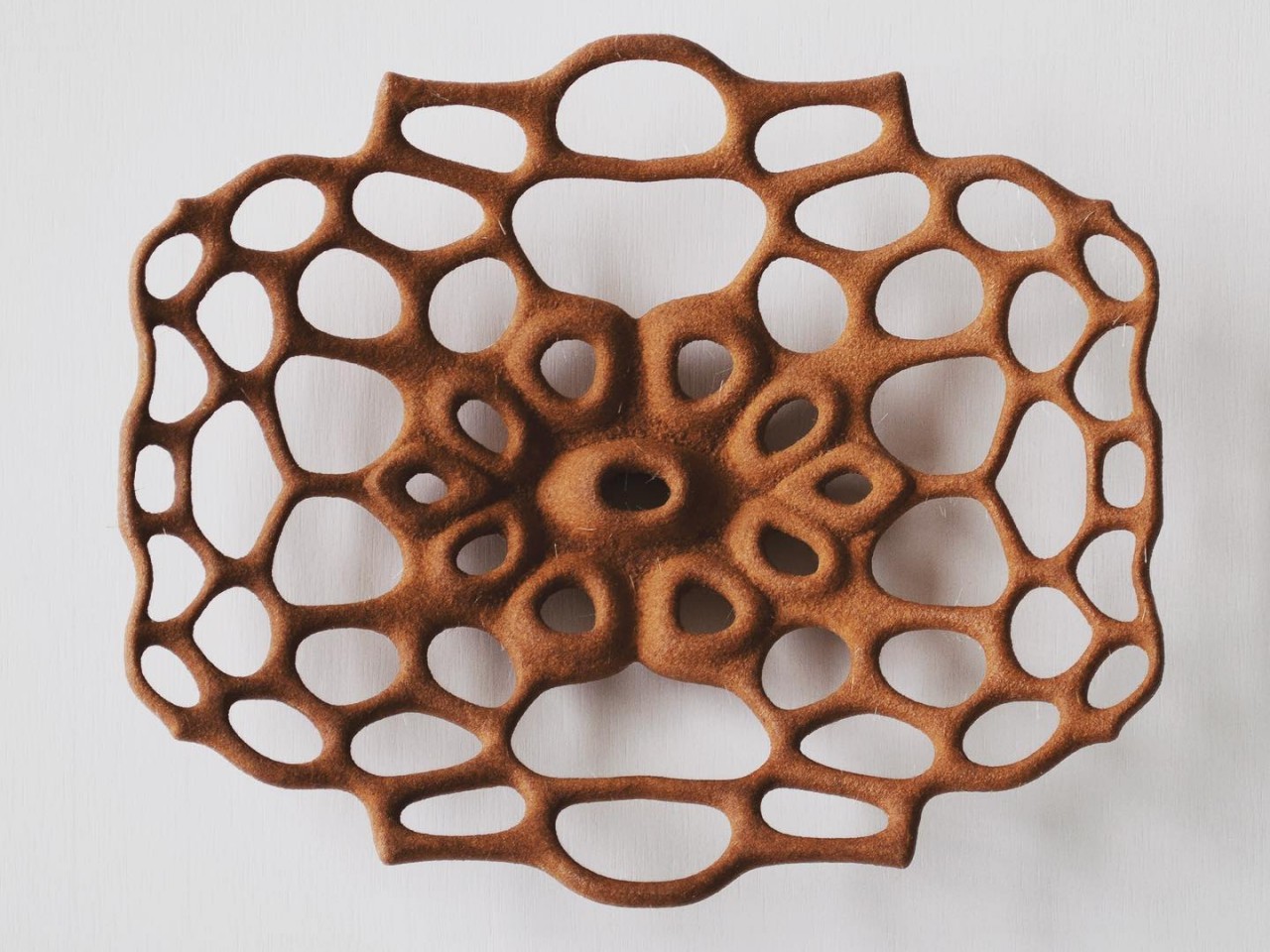 As it turns out, sawdust is not just a waste material – it can be used to create other things, thanks to the magic of 3D printing. 3D printers have come a long way- they can now use different materials, including metal, chocolate, and PET bottles, so someone had the clever idea to experiment with sawdust. A line of stunning home accessories was 3D printed with sawdust to test the efficacy of this original process and demonstrate the versatility and durability of sawdust-based products.
What makes it special?
The Vine collection comprises a vase, tray, basket, and bowl that appear as if they are made out of twisted wooden rods. Their shapes were all created without any adhesive or extra connecting parts so that the end product is entirely sustainable and recyclable.
What we like
The metaphor here is that these products come from naturally-occurring trees, just as we get fruits and vegetables from plants.
What we dislike
5. Otrivin Air Lab's 3D printed products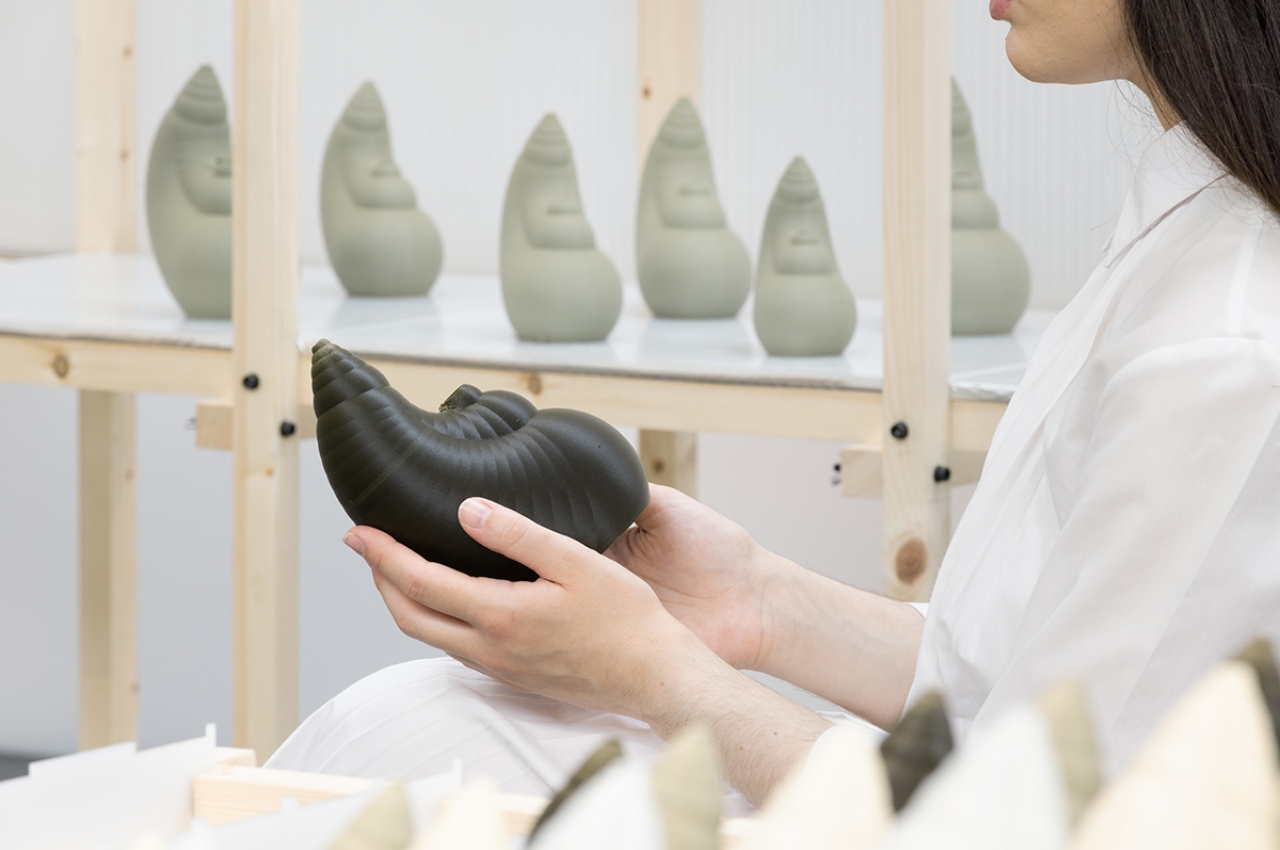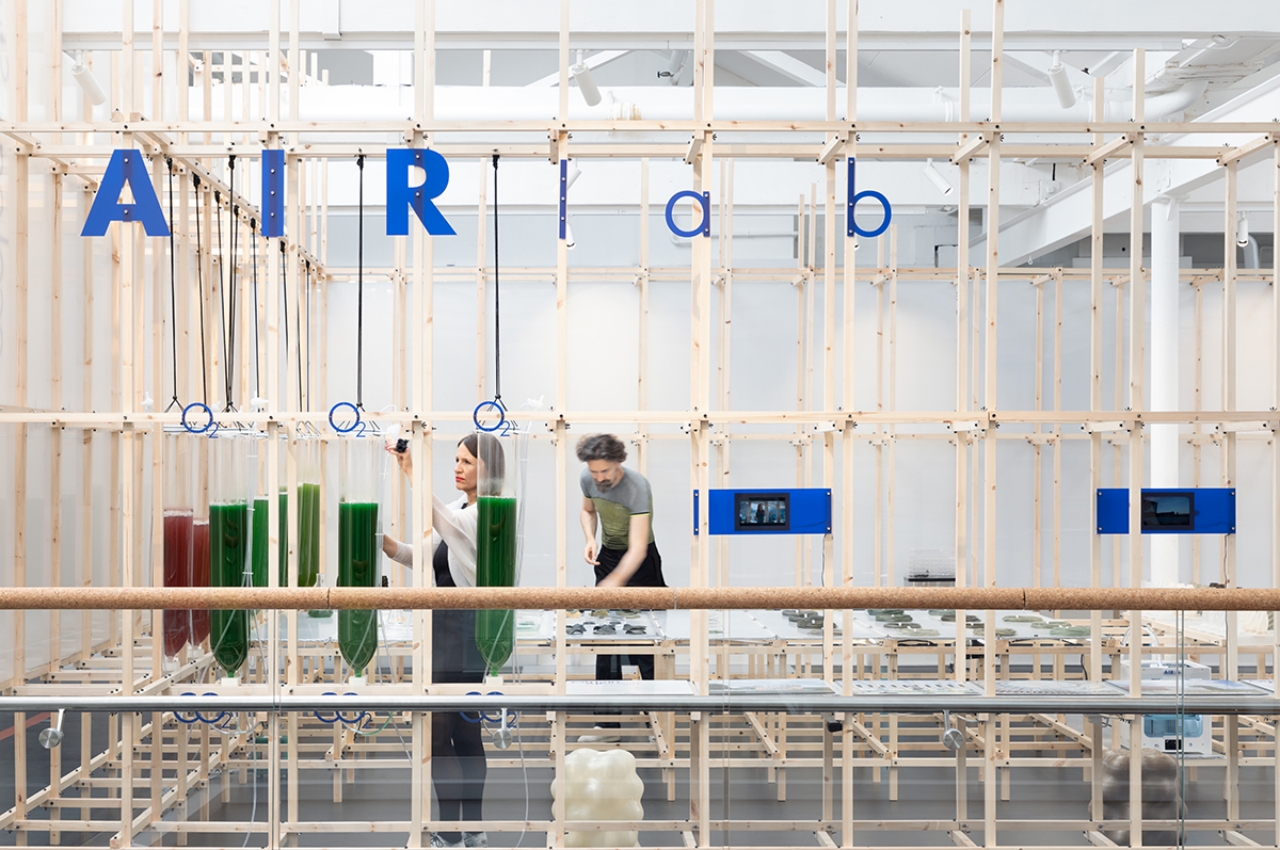 The Otrivin Air Lab interactive exhibit in London is trying to show visitors that Mother Nature already has tiny air purifiers. Not only can we use them to clean the air, but we can also harvest them to create environmentally friendly products. The exhibit allows visitors to observe the process and participate in it actively. One of the walls in the space holds twelve "photobioreactors," tall glass vessels filled with living microalgae that absorb carbon dioxide and release oxygen while producing biomass. A lightweight, reversible timber structure encloses the space. Each day, that wall can take in 240g of CO2 and spit out 180g of oxygen and 84g of biomass.
What makes it special?
Those who visit the lab can help with the daily biomass harvesting, which is then used to create bioplastics, bio-rubbers, and 3D printing filaments. These sustainable materials can create vases and stools that will degrade over time. Rather than feeling unsettled by the knowledge that you are sitting on CO2 and air pollution, try to feel empowered instead. We may not be able to get rid of all unclean air, but we can turn it into something harmless and even helpful.
What we like
The goal of the laboratory is to demonstrate a circular economy's feasibility and sustainability.
Using this process, the Fibonacci NetiPot nasal spray will be made by Otrivin, a nasal healthcare company.
What we dislike
6. The Polyformer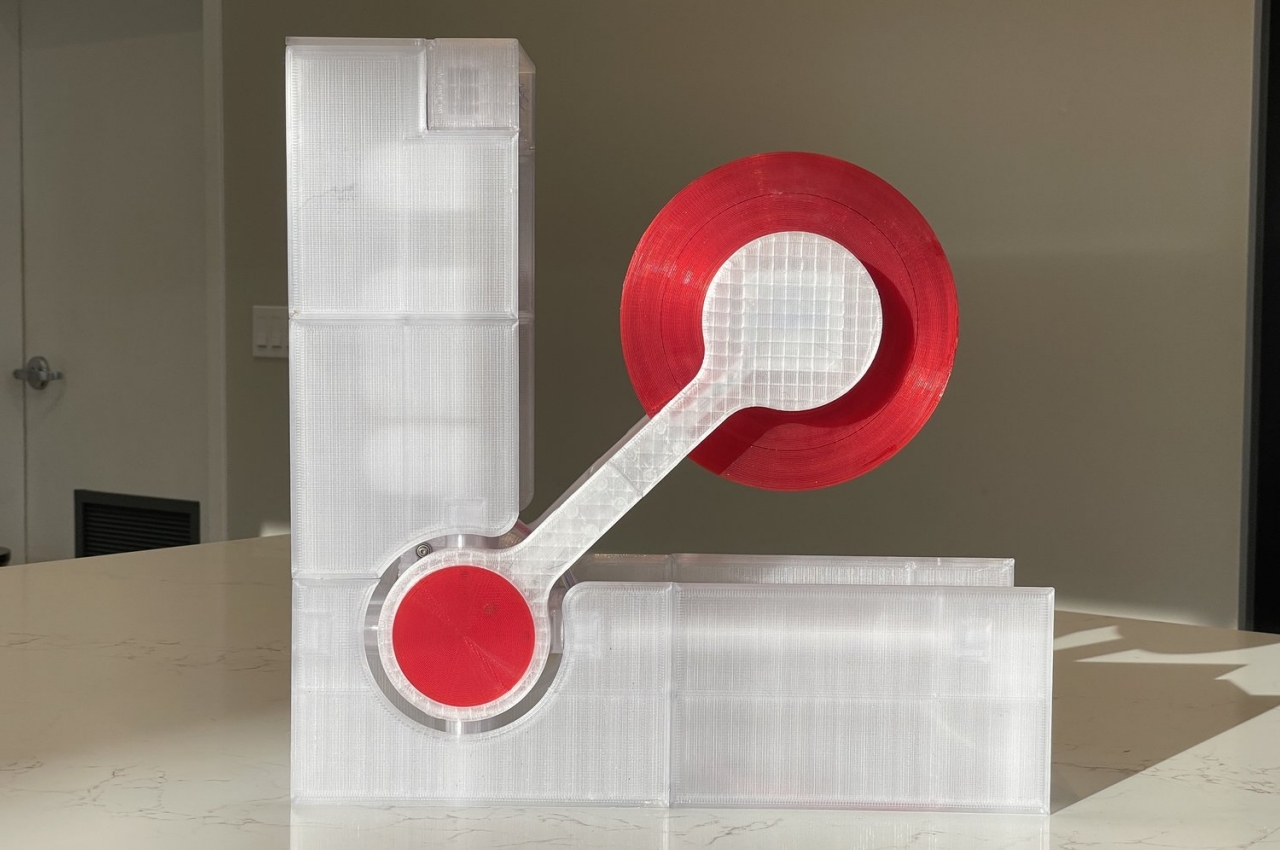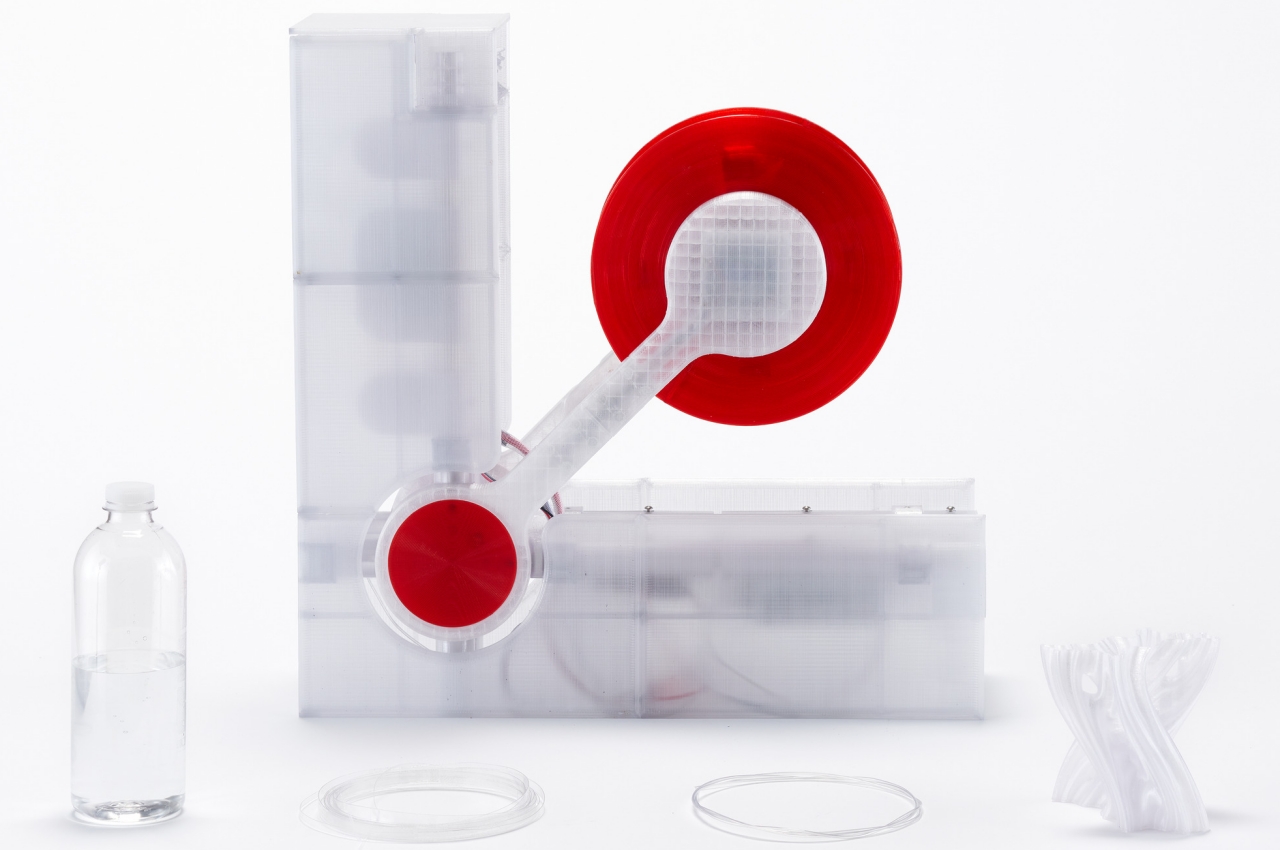 The Polyformer's appearance is eye-catching, and its name sounds like it came from a book. Its beautiful translucent white color originates from the recycled plastic PET bottles it is made of, which symbolizes its meaning.
What makes it special?
The machine transforms PET bottles into 1.75 mm diameter filaments that can be used in any 3D printer model by slicing them and melting the remains. Essentially, this allows you to recycle plastic bottles and create new objects with a distinctive translucent appearance.
What we like
Offers a different way to recycle PET bottles.
The designer has provided all the necessary information to recreate their design.
What we dislike
7. Wabo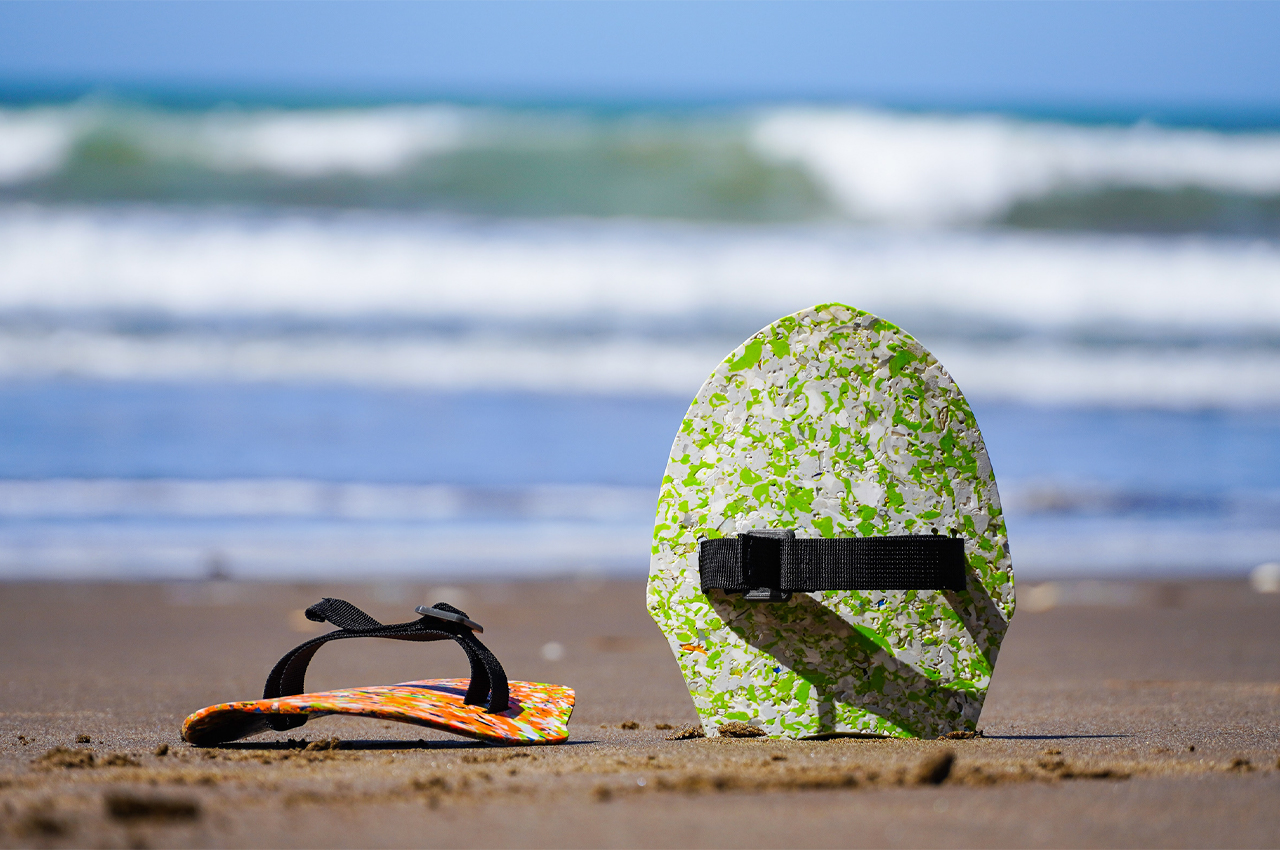 Wabo is a company that creates hand boards out of recycled plastic. They use a material that would otherwise be thrown away, like 3D-printed prototyping waste. Every day, 8 million pieces of plastic end up in the ocean. Many brands use sustainable practices as a marketing tool rather than making an effort to have carbon-neutral manufacturing. Other more innovative brands take their plastic waste and turn it into something new.
What makes it special?
The famous design studio Uido Design is now taking steps to reduce the waste they produce from 3D printing. They shred the plastic leftovers into tiny pieces and use them to create hand boards, which people can ride on top of ocean waves.
What we like
The hand boards are made by hand.
What we dislike
This product is fun but not necessary.
8. Resting Reefs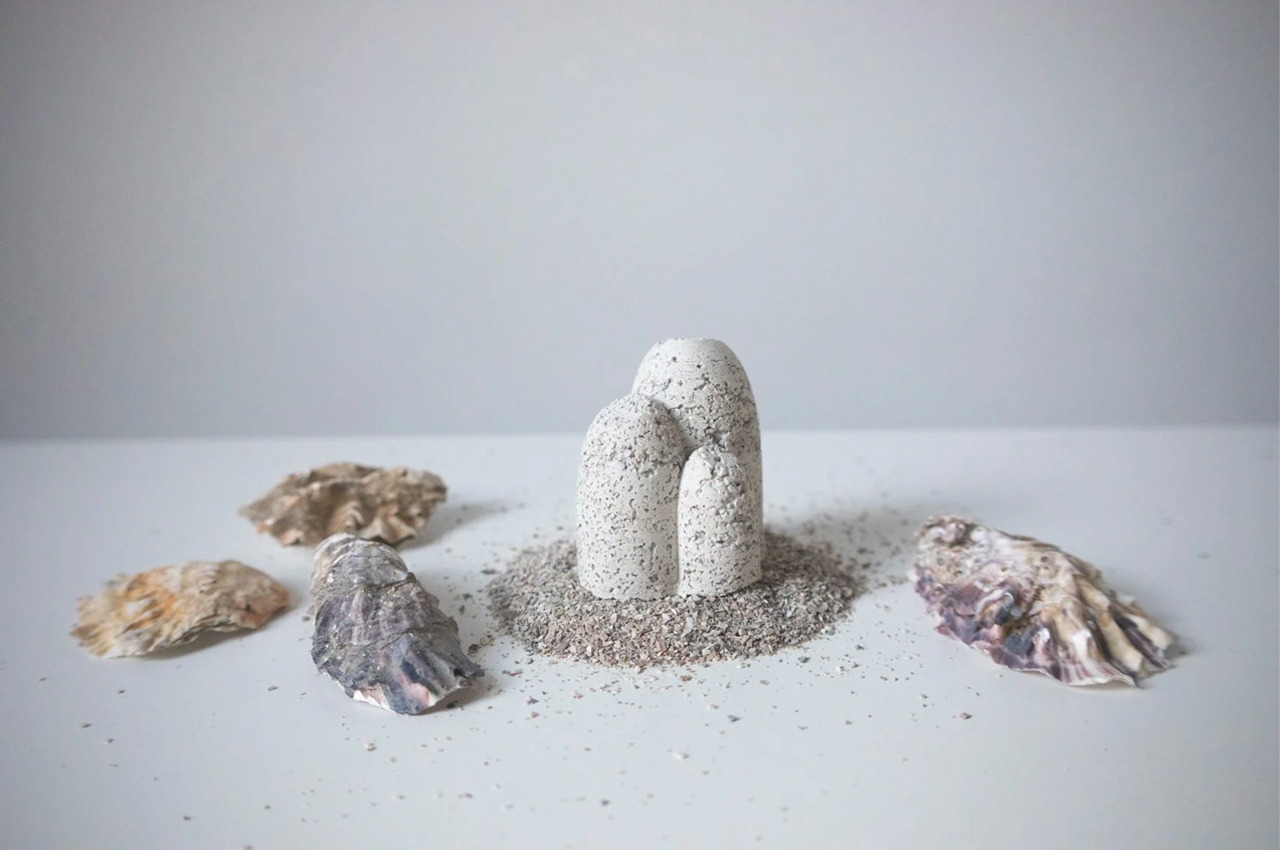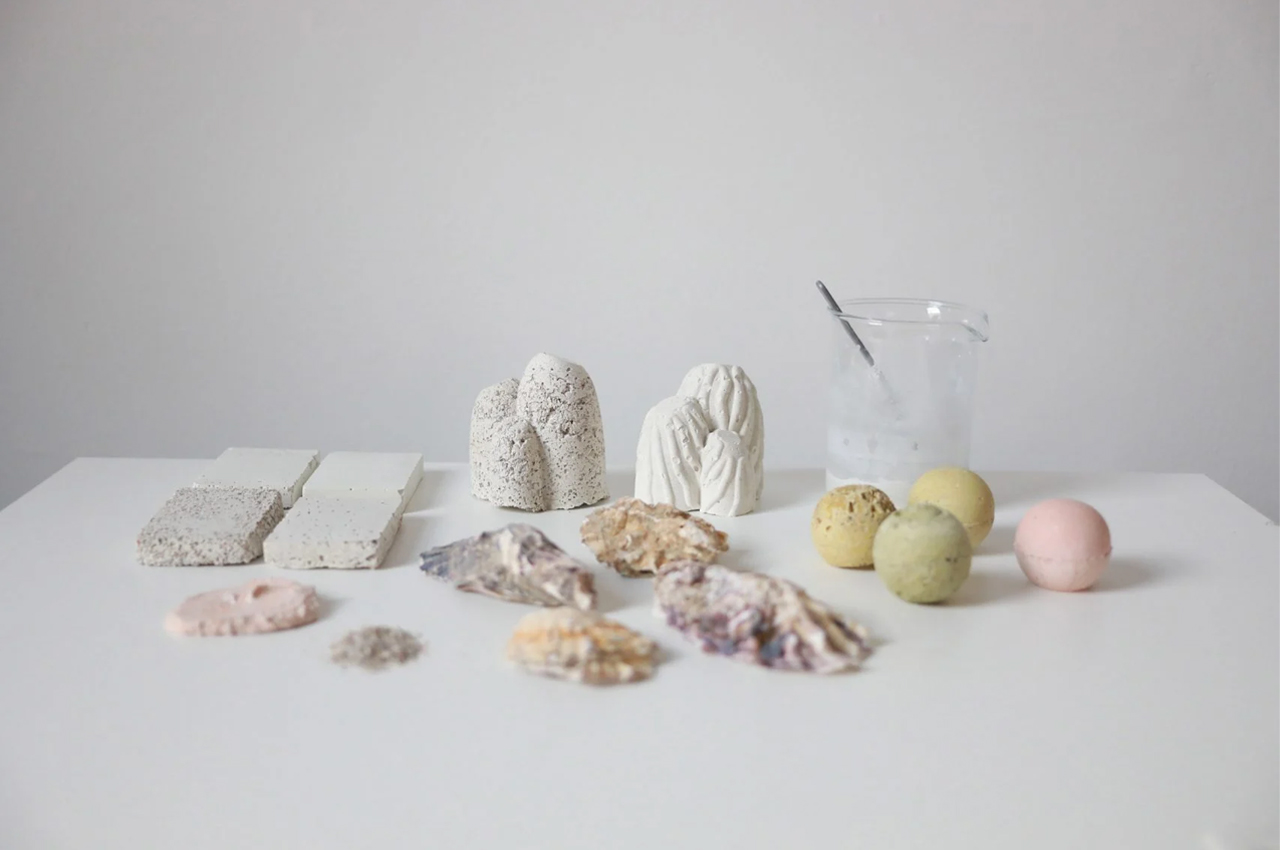 Resting Reefs is a system of artificial reefs 3D-printed from the cremated ashes of people who have passed away.
What makes it special?
Graduates from the Royal College of Art, Louise Lenborg Skajem and Aura Elena Murillo Pérez, have developed a system to not only spread ashes across the ocean as is tradition but also regenerate endangered ecosystems in the process. The practice has beautiful symbolism- tossing your loved ones' ashes into the wind memorializes them while still giving back to nature. The production of Resting Reef, a line of funeral reefs made from 3D-printed ashes, is the fruition of Lenborg Skajem's and Murillo Pérez's time at RCA.
What we like
This ensures that relatives can always find and pay their respects to their deceased family members.
The 3D-printed mounds offer the perfect environment for oysters to grow.
What we dislike
9. The Throne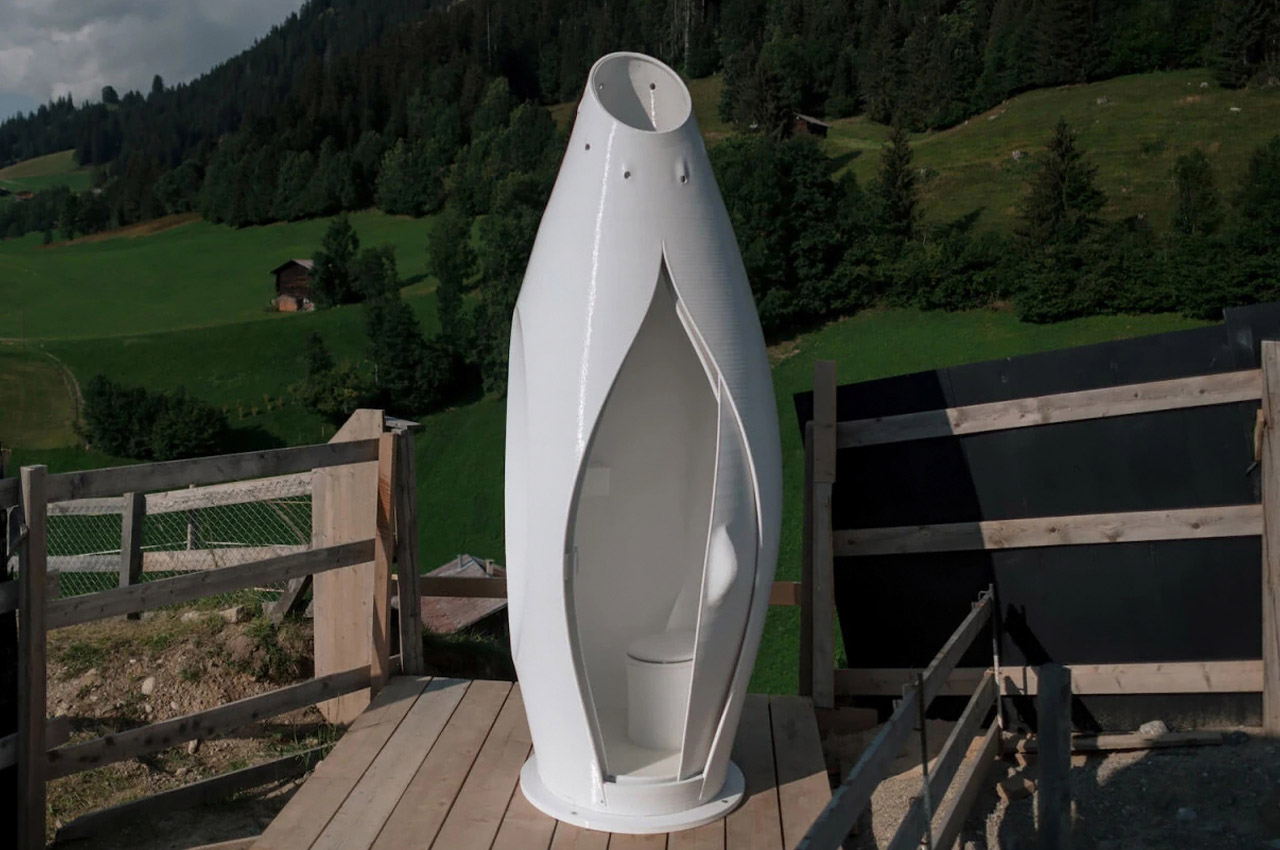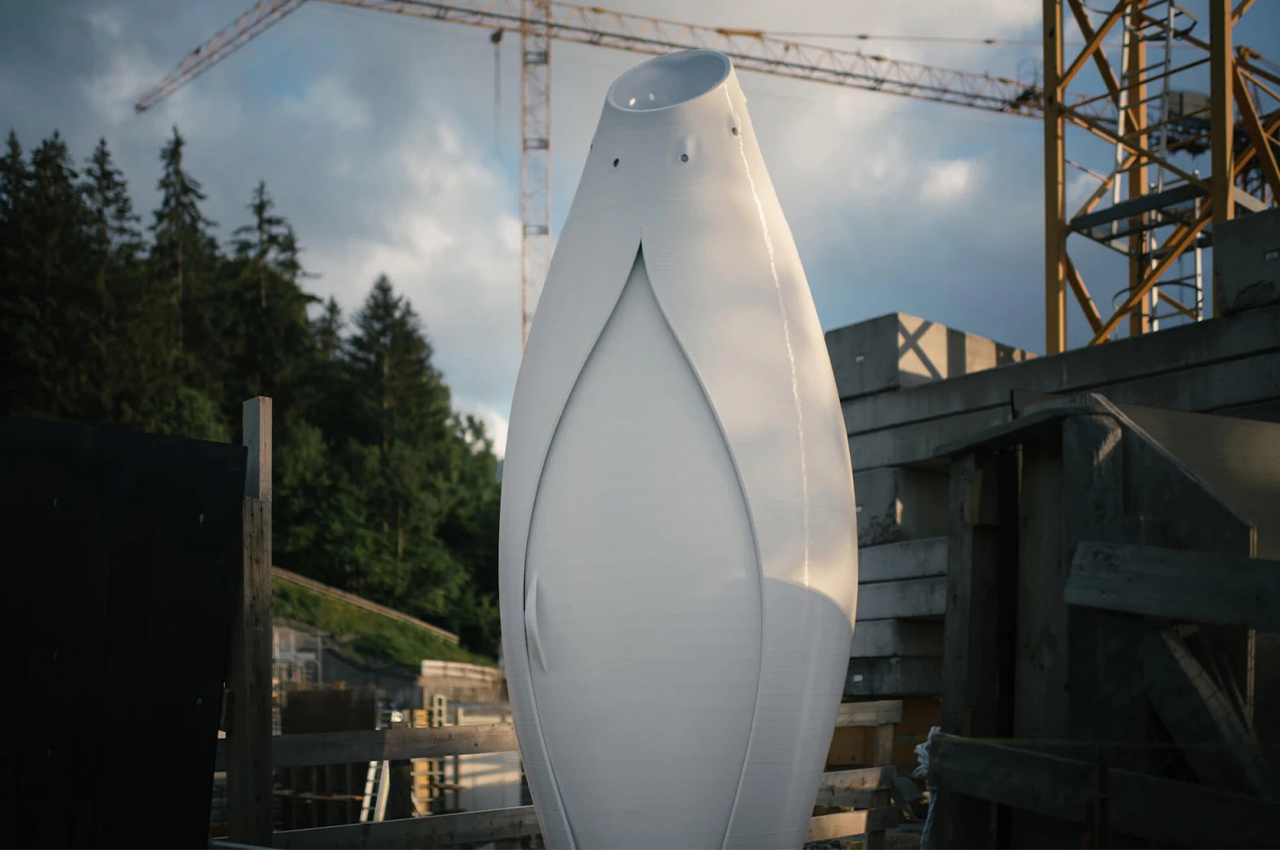 This sustainable toilet composts solid waste and aims to reduce the sanitation crisis using eco-friendly design and technology. In other words, it transforms plastic waste into a construction material that cuts back on landfill usage – making this product doubly beneficial!
What makes it special?
The Throne, created by Spanish design studio Nagami and To: is a three-part system – a teardrop-shaped body, a double-curved sliding door, and a bucket for solid waste. All 3D-printed parts were completed within three days; this includes the base and smaller needed accessories that were either injection-molded or ordered. This also consists of a separate toilet seat to compost urine from solids for off-the-shelf use.
What we like
Design that cleanly and efficiently deals with sanitation problems
The teams utilized discarded plastic medical equipment from European hospitals for their prototype.
What we dislike
10. Cullan's 3D-printed shoes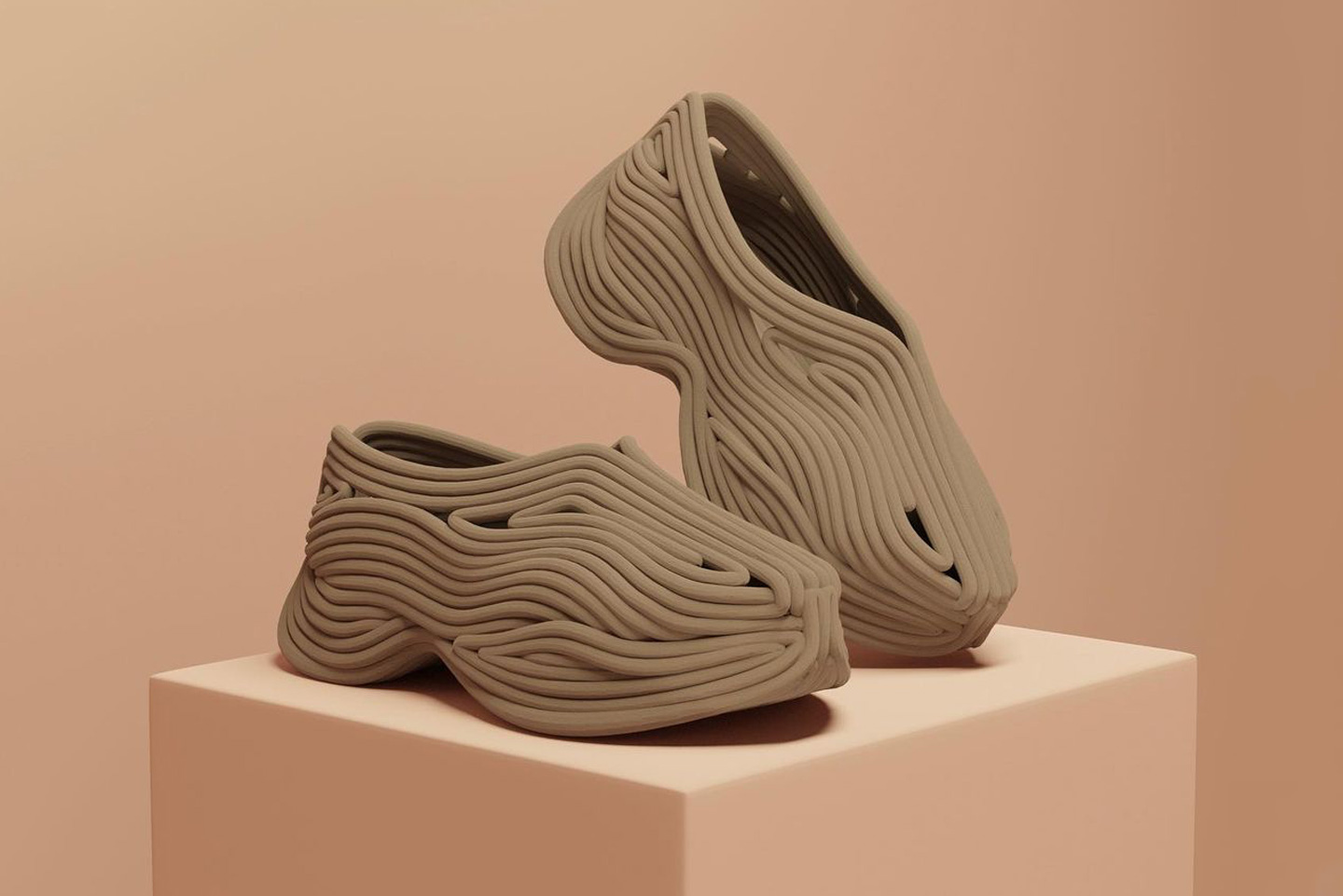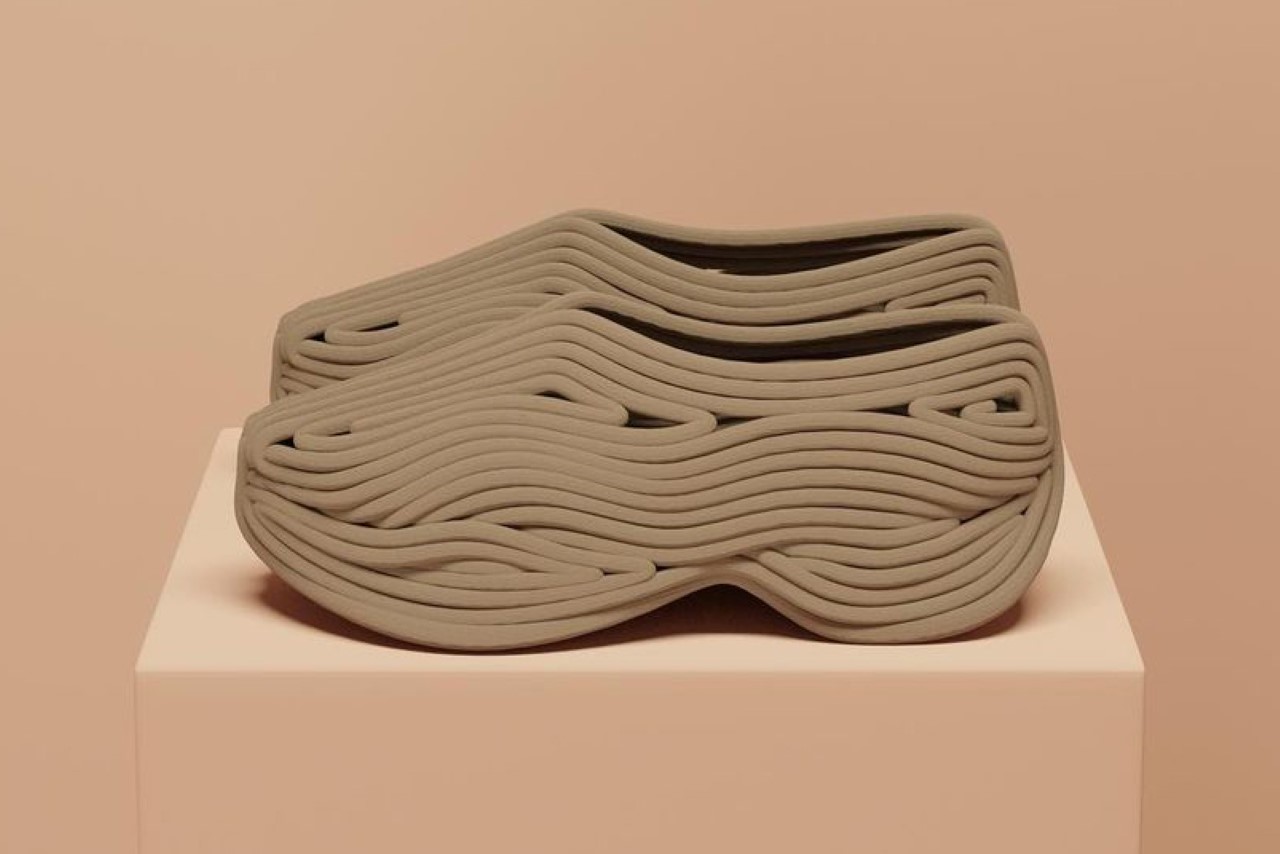 Cullan Kerner designed these shoes in the metaverse, reflecting an "oddly refreshing" style that breaks away from traditional designs made for mass production. Although shoe design has many standardization processes, such as pre-set sizes and available materials, cutting/molding dies for these materials, and stitching or gluing them together, creativity is still necessary to produce an exceptional product.
What makes it special?
Cullan's design process is entirely different, making use of Gravity Sketch. This free VR software allows you to design directly within a 3D space. Cullan designed the shoes by thinking more like a sculptor working on an art piece in three dimensions. The shoes are designed for 3D printing, even though that process has yet to be accepted by the shoe industry on a large scale. It's pretty simple: Cullan's model gets imported into some 3D printing software, and then the printer creates the design layer-by-layer using just one flexible elastomeric material.
What we like
The shoes are designed to fit you perfectly, and they're made to order just for you.
Can be bought as NFTs
What we dislike
They're not available for purchase yet!