Japanese artist Akie Nakata also known simply as Akie turns found stones into cute animal paintings you can hold in the palm of the hand. Inspired by the natural contours of every rock she's across, Akie selects those she considers already have their own destined characters. Ever since she was a young child, the self-taught artist has loved collecting stones. She started her stone paintings in 2011 when, while taking a walk across a river bank, she struck a specific pebble that seemed like a rabbit.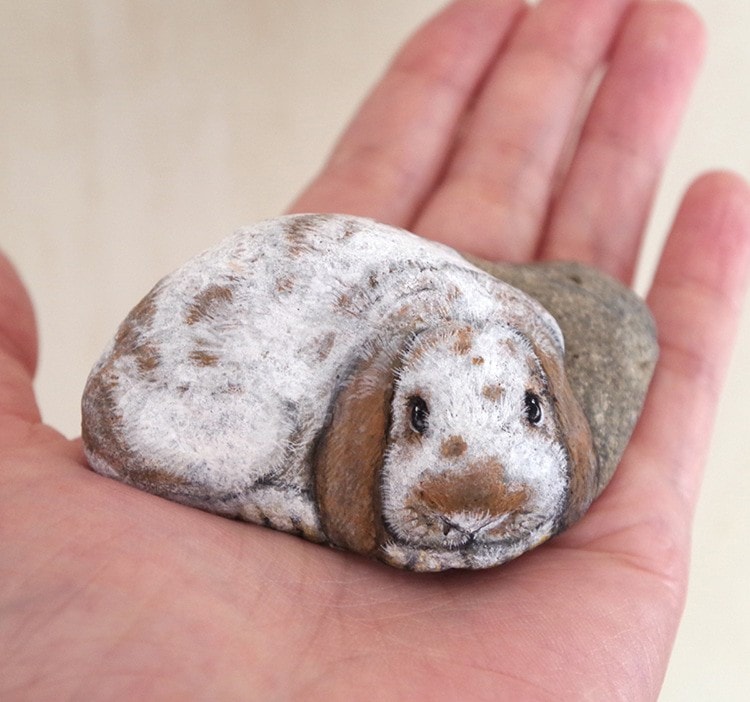 After hammering the animal-shaped stones, Akie considers every character carefully. Does this feel right? Am I pushing something that disagrees with the organic form of the stone?" She then carefully paints the rock's surfaces with oil paint. From dogs and cats to owls, mice, and even an entire opossum household, every one of Akie's stone creatures look remarkably lifelike. Painting the eyes last, Akie believes her work if she sees "the eyes are now living and looking back [ at her.]" She tells us, "To me personally, finishing a piece of work isn't about just how much detail I draw, but whether I feel the life in the stone."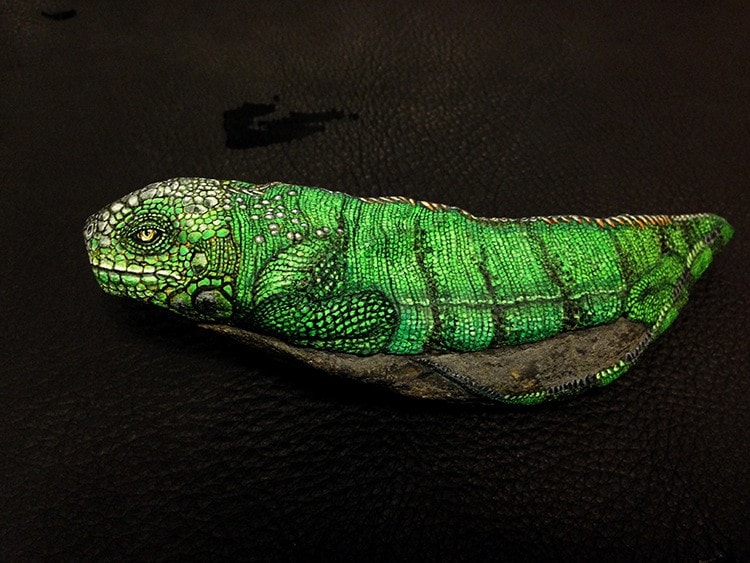 While some might contest that a stone is not a living organism, even when Akie retains one in her hand, she feels everything it's "silently seen over the millennia." Considering each rock has a story to tell the artist makes the decision to breathe life into every one along with her paintings. She reveals, "Occasionally I paint while I talk into the rock as I hold it in my hands." Akie expects that her stone animals will be treasured by those who hold them since they treasure their own lives "because most of us stand on the exact same earth, and we come in the exact same earth."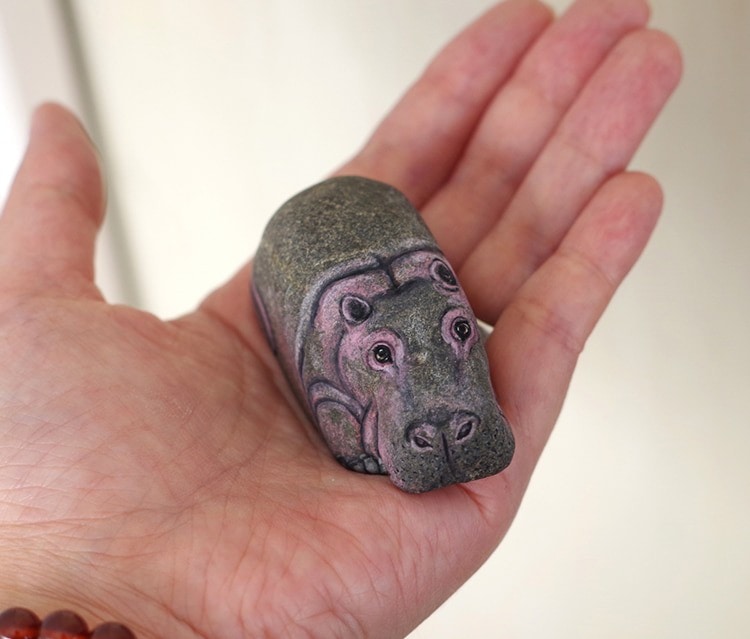 You can find more of Akie's incredible art on Instagram, and if you are lucky enough, you might find the opportunity to own one of her unique pieces when she announces their accessibility to Facebook.