Based in Chilliwack, British Columbia, artist Kevin Stone specializes in producing massive dream art sculptures from stainless steel. Every mirror-polished bit is constructed with hundreds of highly reflective metal components, which makes them durable pieces of outdoor metal artwork that could withstand the harsh elements and glitter majestically in sunlight.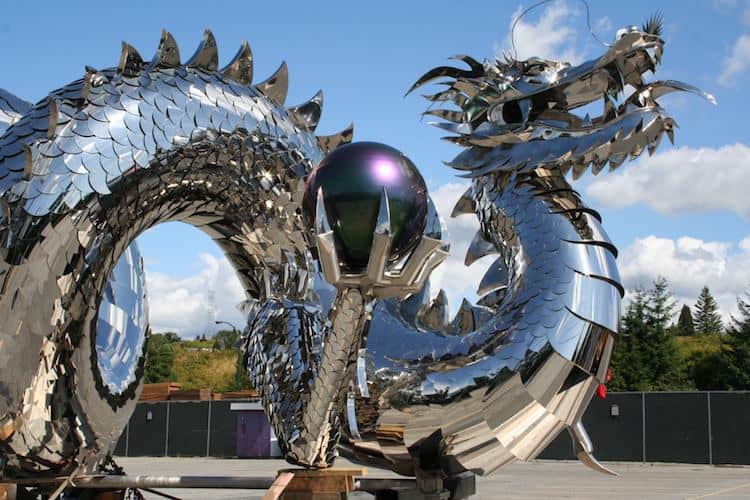 Having formerly worked as a professional welder, Stone mixed his practical knowledge with his creative imagination by becoming an independent artist in 2005. In 2006, he unveiled Power and Authority, an amazing, 20-foot-tall bald eagle with a massive 31-foot wingspan. Reimagining his feathered muse once again, Stone's second eagle sculpture, Power of Flight, is even larger and more detailed than the first. His latest piece, made in 2017, also depicts an eagle in a marginally smaller–but similarly striking–scale.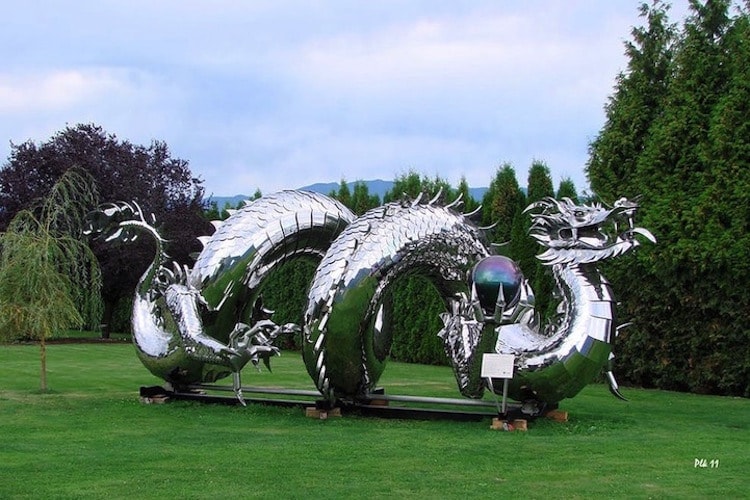 Growing up in British Columbia, Stone developed an early fascination with the especially regal bird of prey.
He reveals, "I have always found the bald eagle for inspiration for me both emotionally and spiritually. They signify incredible dominance and power within their environment, and yet at the same time would be the most graceful, beautiful, and refined species of bird I have observed."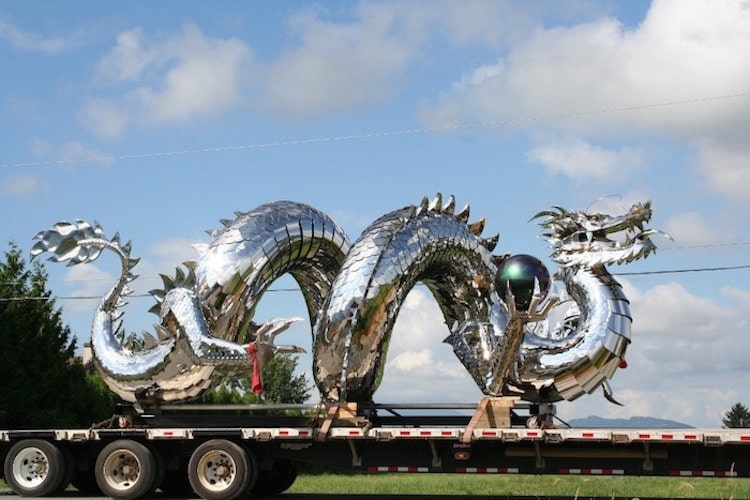 Each piece is very labor-intensive and time-consuming, as they are all cut and polished by hand. In the case of this incredible 6,000-pound, 12-foot-high, 35-foot-long Chinese Imperial Water Dragon sculpture, Stone spent over 12,000 hours refining his masterpiece.
Stone says, "My sculptures are all designed to draw attention, create emotion… add beauty and style to their surroundings, and become a fabulous focus."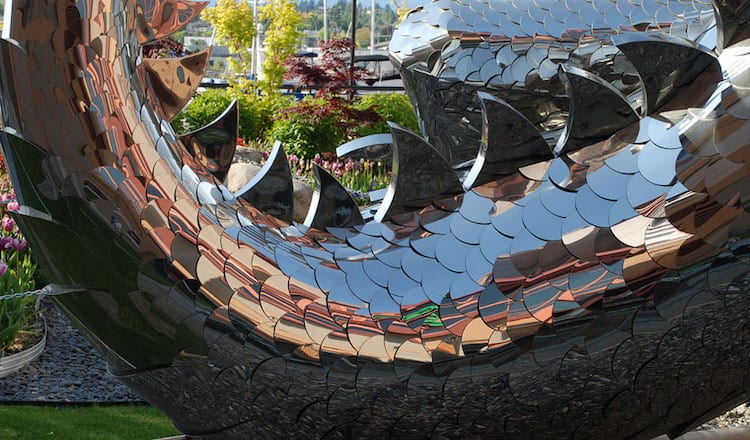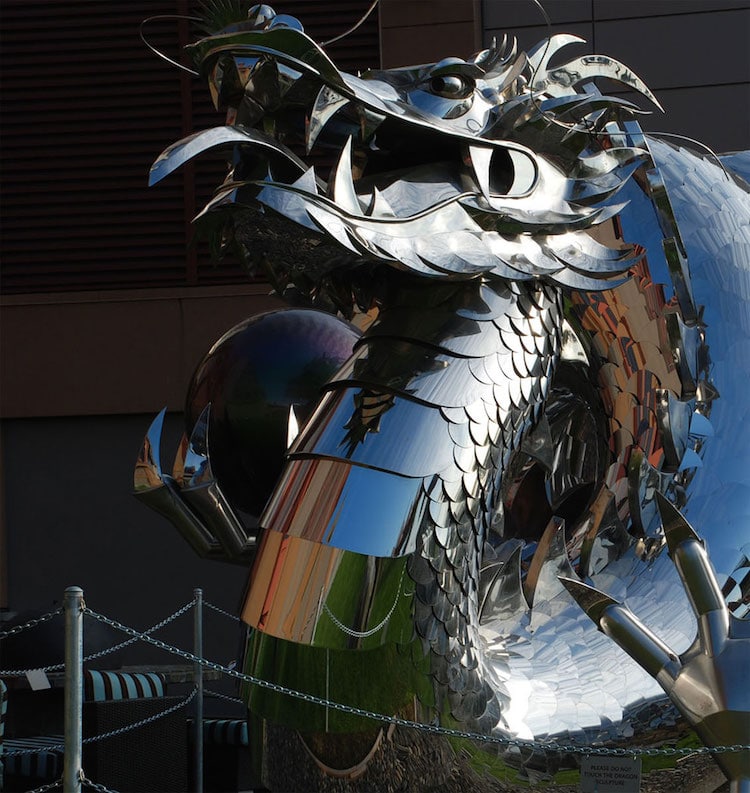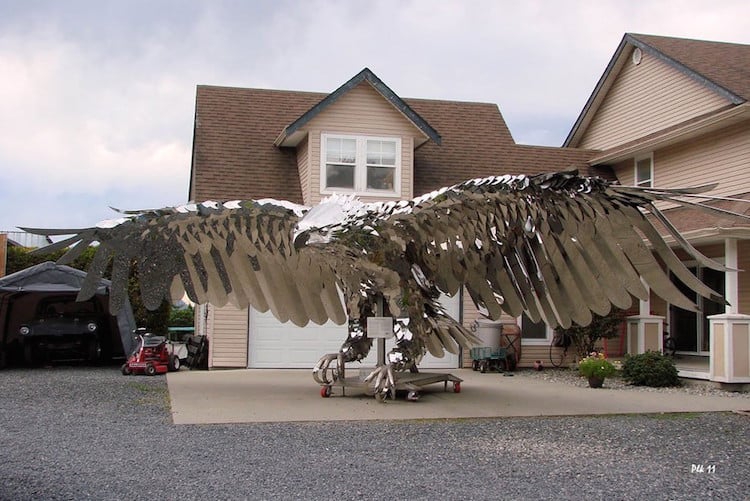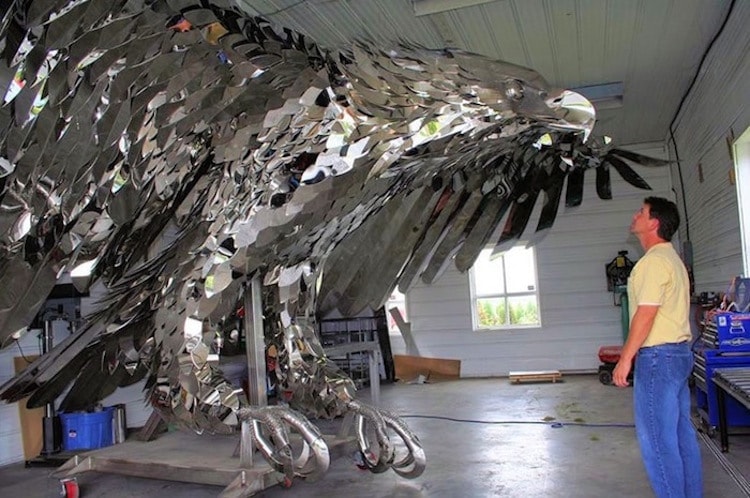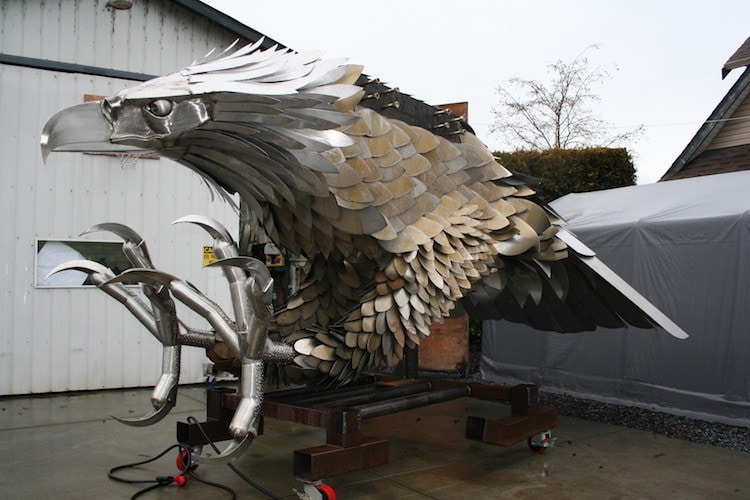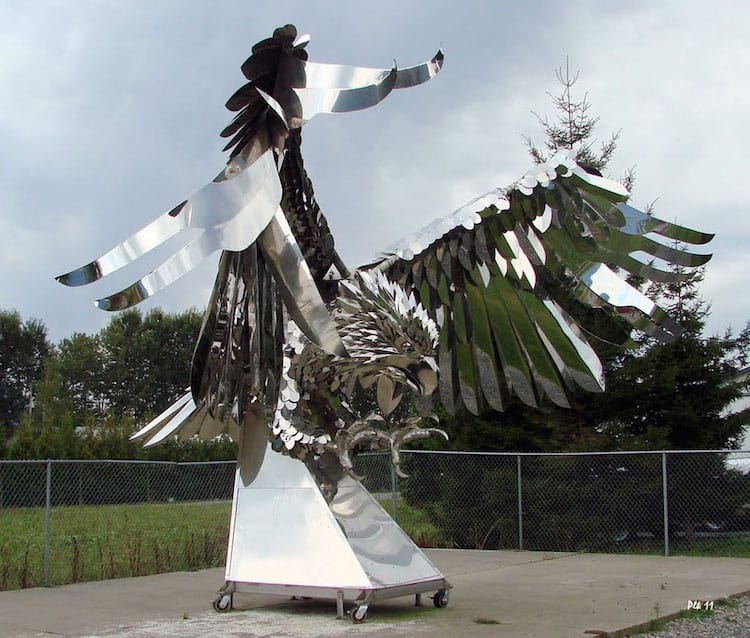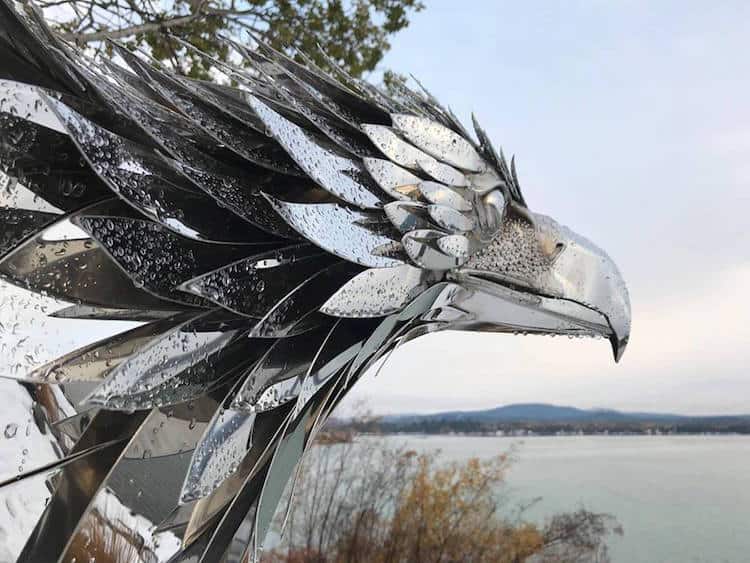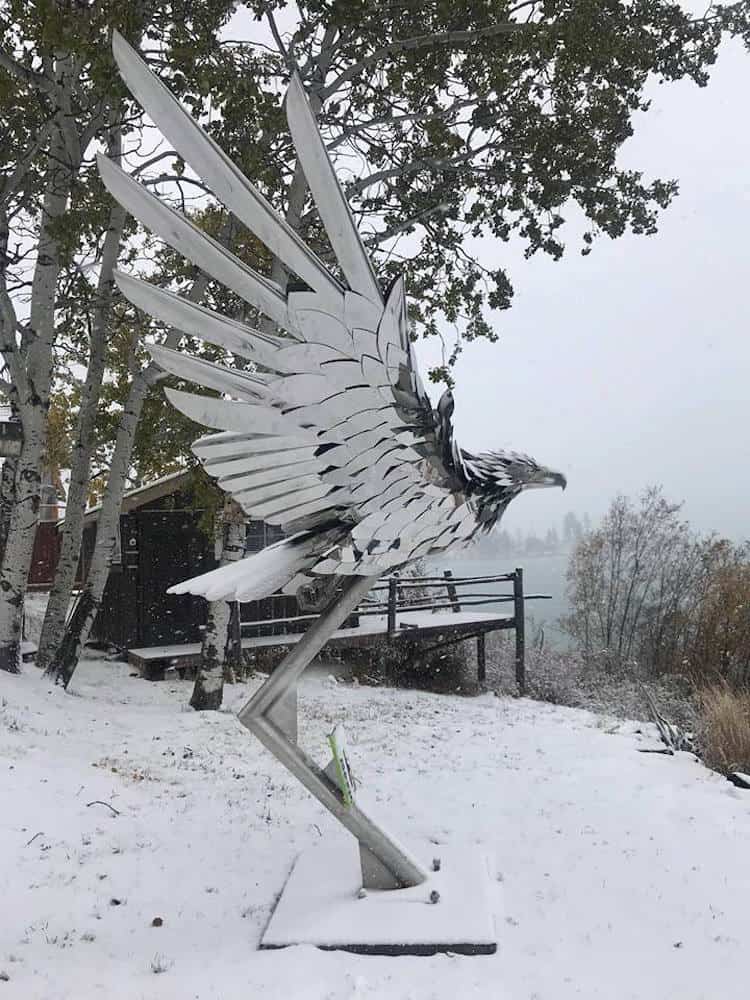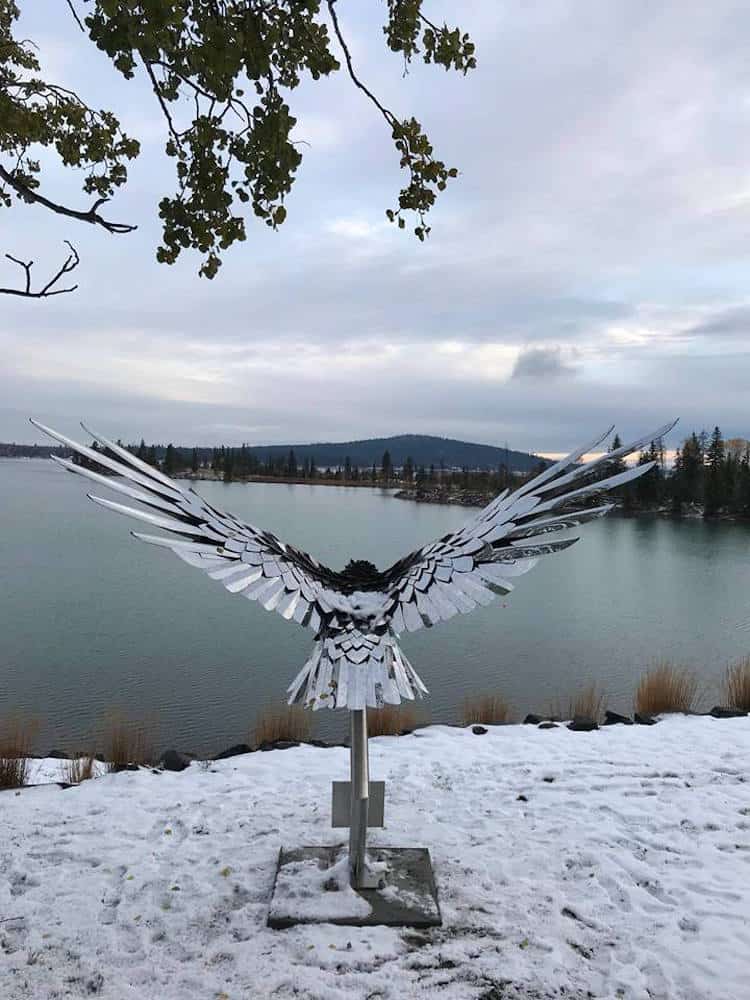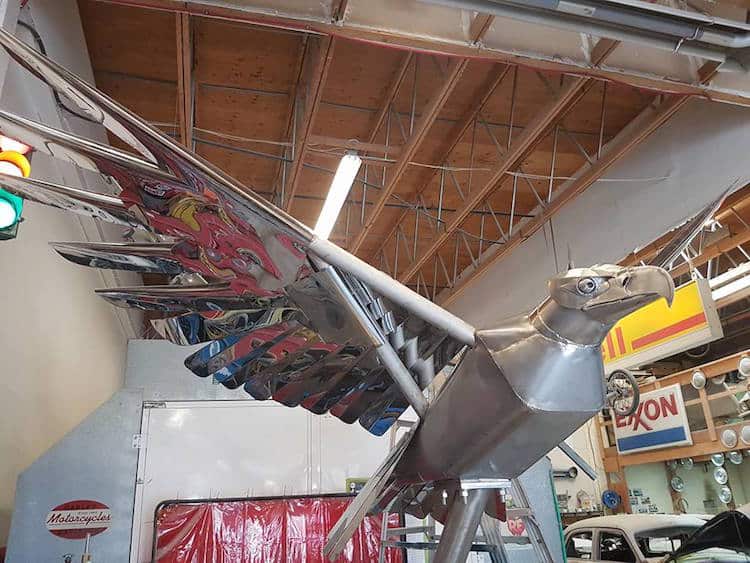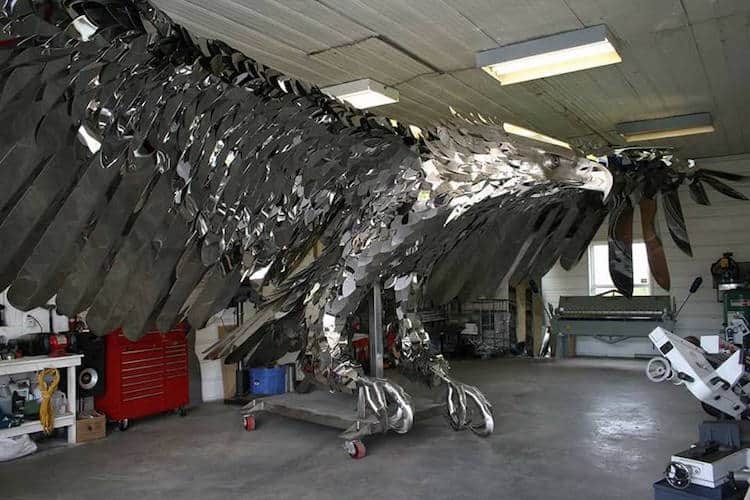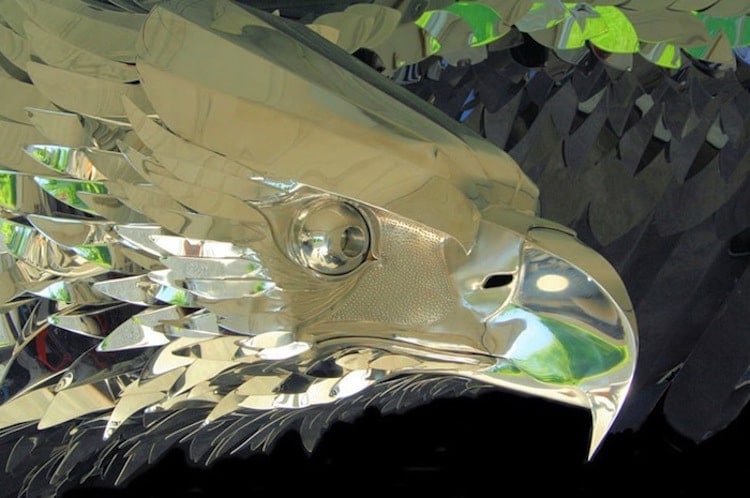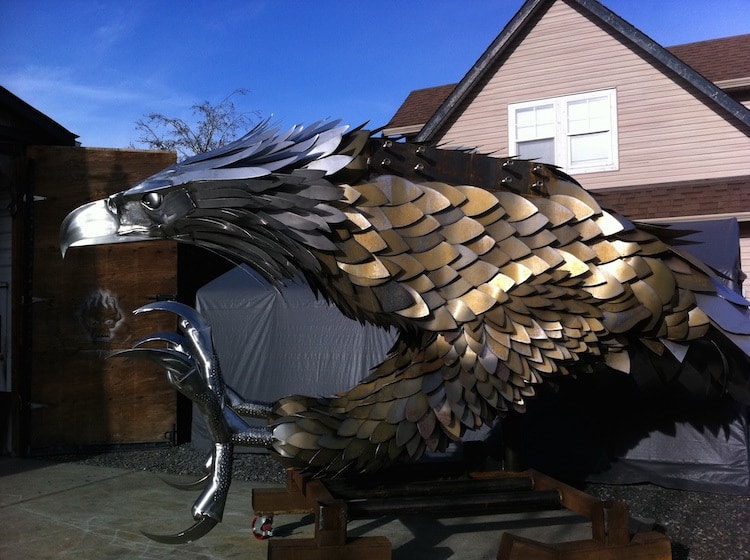 h/t mymodernmet