Artist Jordan Bolton has a unique way of commemorating famous films. Rather than celebrating the actors or their amazing twists, he focuses on small things. Clearly, the items that have importance to the characters, but aren't the stars of the film.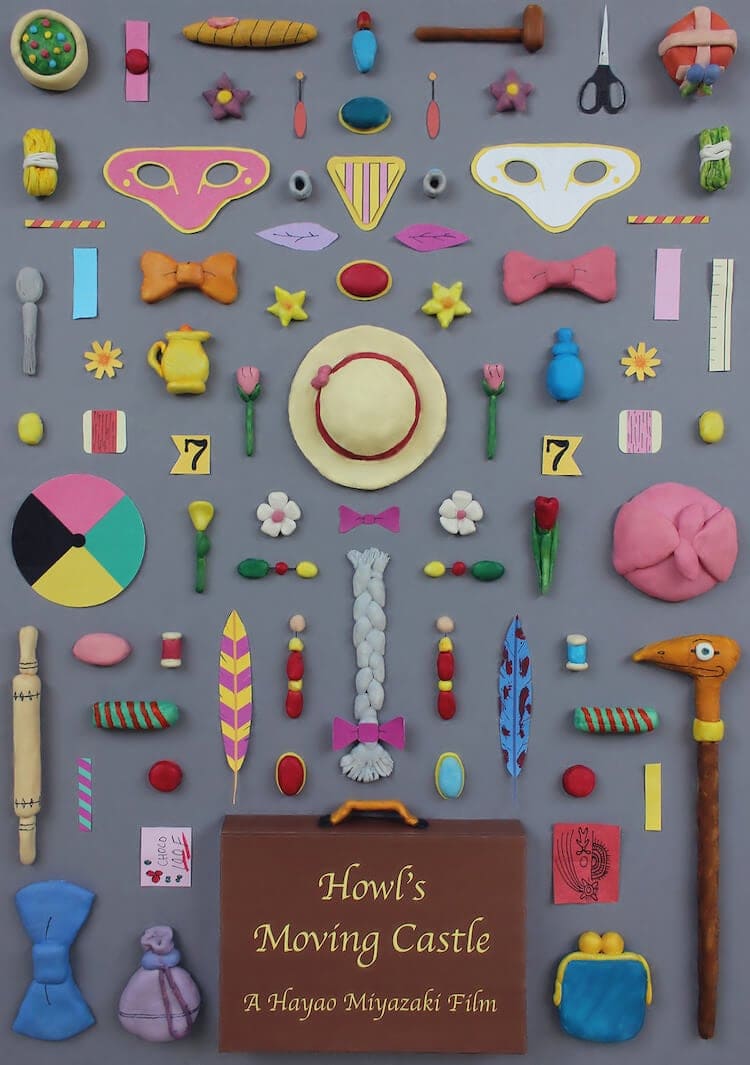 To represent these popular animated films, Bolton sculpted the items from clay. The special masks, weapons, and even landscaping tools are all fashioned in tiny size and then arranged in eye-pleasing pieces that, at the same time, reference defining characters and plot points. If you're common with Miyazaki's movie posters, you'll enjoy Bolton's symbolism and attention to detail.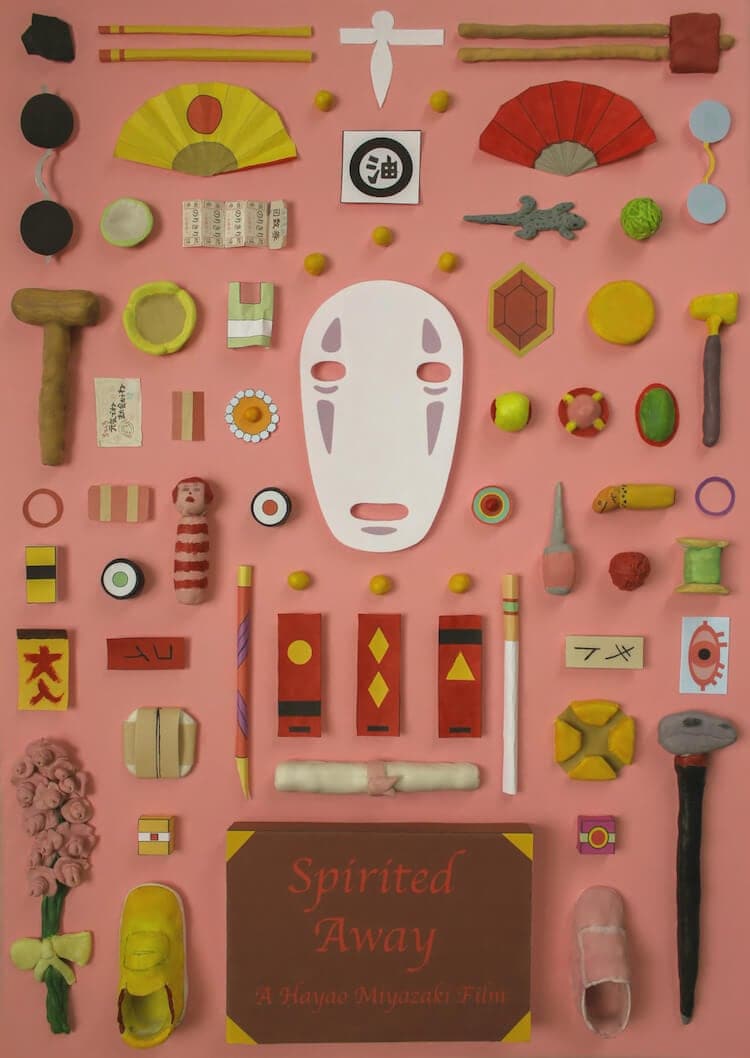 This commitment to the tiny things is in keeping with his initial idea for Objects.
"I see the posters as providing an interesting and fresh perspective on the film's themes and characters," he told us last year, "even for someone who has seen the film many times."
Bolton sells these posters on Etsy.