With nothing but his surroundings and a few skillfully-drawn newspaper cut-outs, the Jordan-based artist Shamekh Al-Bluwi continues to create one-of-a-kind clothing designs.
To make each unique work of art, Al-Bluwi first sketches a model on a sheet of paper. He then delicately snips out the silhouette of her clothes, resulting in a garment-shaped cut-out. Finally, he holds the paper in front of his preferred backdrop, and voila! He's made a bold apparel design.
In addition to showcasing Al-Bluwi's artistic expertize and eye for layout, each style illustration presents a brand new way to celebrate seemingly mundane scenes of everyday life. Much like his past designs, Al-Bluwi's latest bits incorporate a vast range of subject matter, such as interesting architecture, diverse flora, and decorated fabrics. By highlighting the abundant colors, overlooked textures, and surprising patterns of this town, the artist reimagines the world around him and demonstrates that creativity never goes out of fashion.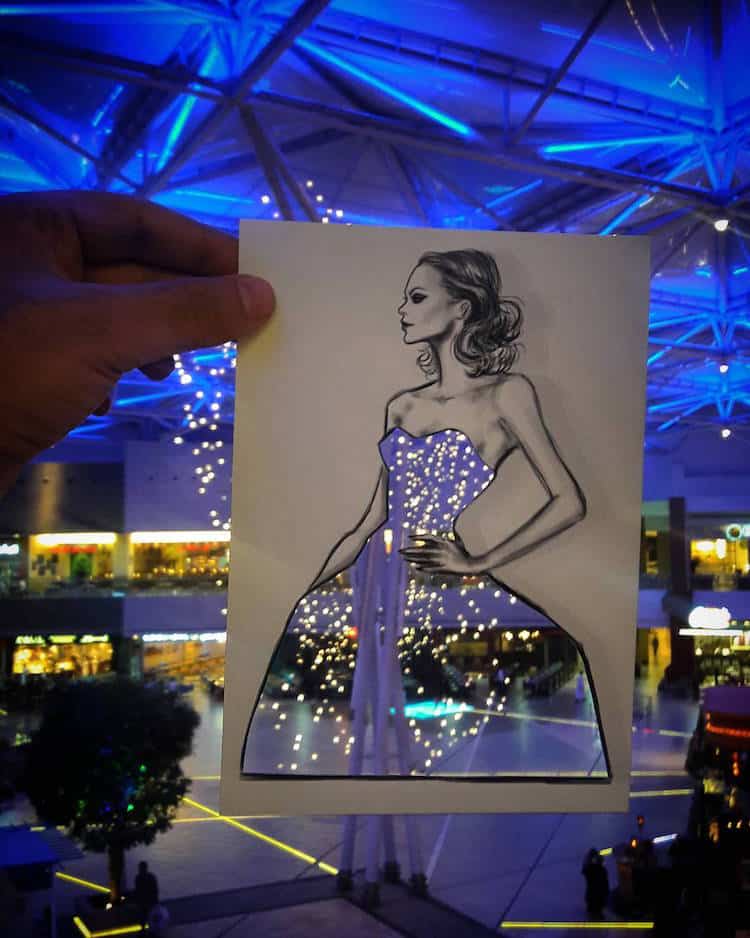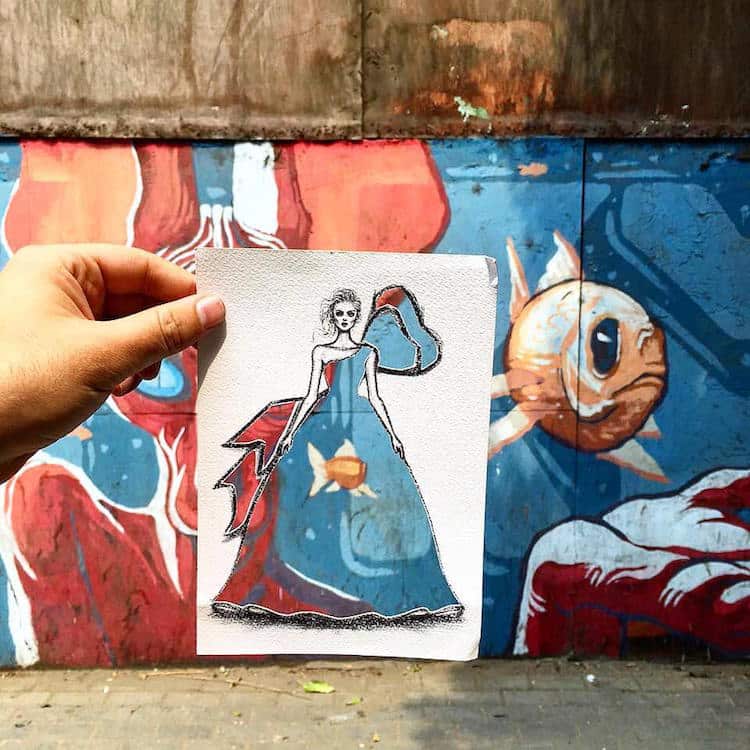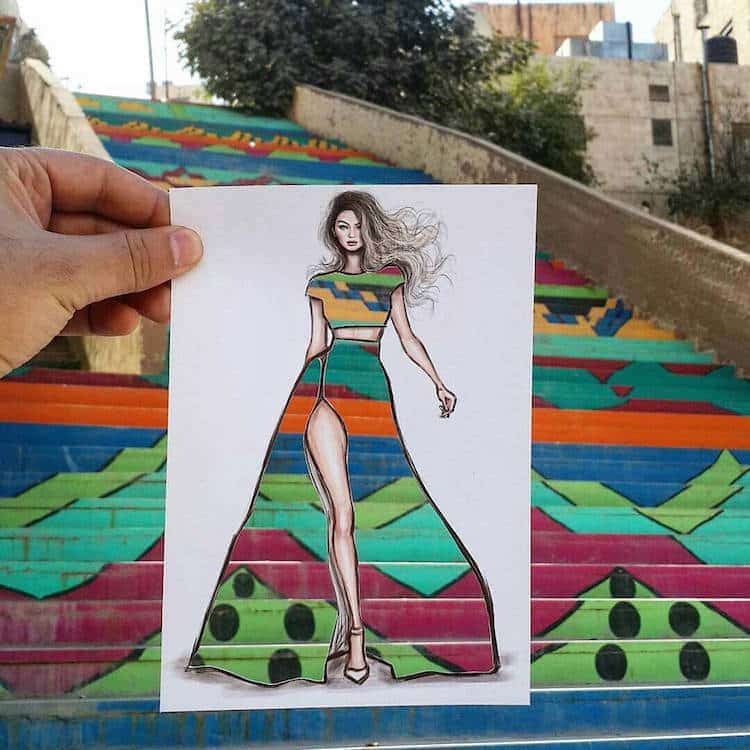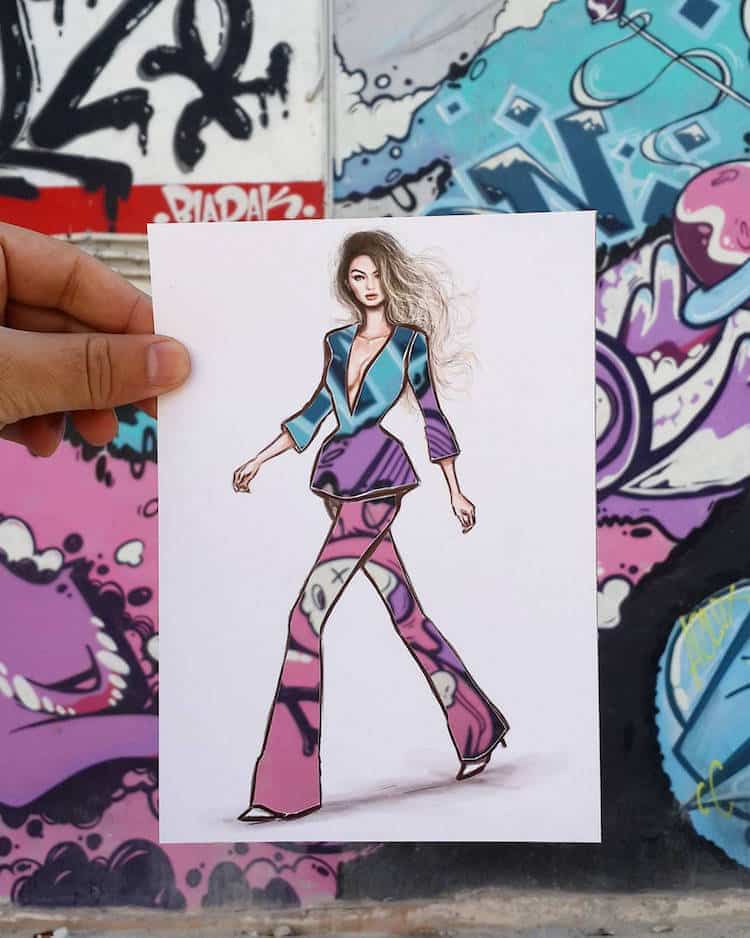 Using nothing but his surroundings and some newspaper cut-outs, artist Shamekh Al-Bluwi creates one-of-a-kind dress designs, putting a particular spin on fashion illustration.