Can you hear that distant drum beat…the smell of summer in the air? This is the vibe that multimedia artist Carlito Dalceggio carries with him at all times. Walking into his studio at Mana Contemporary is like wandering into the depths of some tribal congregation or ritualistic sacrifice.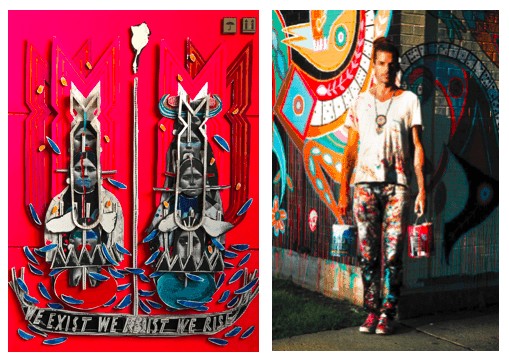 This May, Carlito Dalceggio will present a month-long multimedia experience, Mythologia Libre. Taking place on Canal Street, the public installation will introduce to Manhattan a portal leading to a realm free of contemporary reference – a space where painting, sculpture, poetry, music, film installation and performance exist solely to usher visitors through to the unknown beauty and mystery of the universe – where art exists as a primal scream.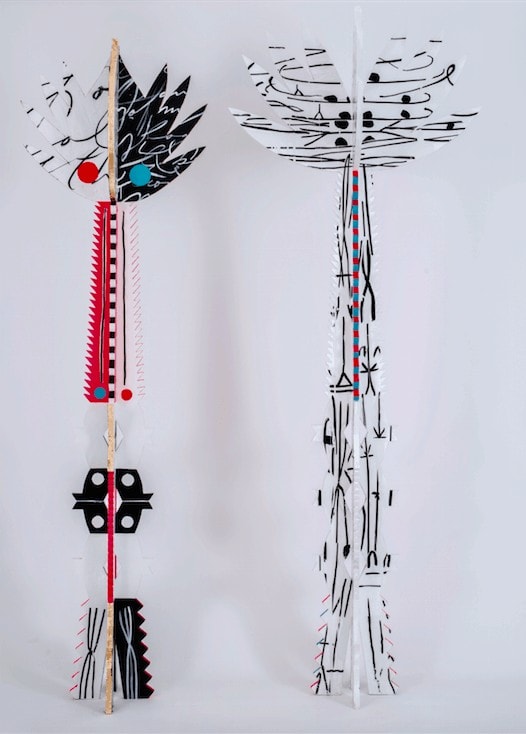 A manifesto-exhibition-vision, Mythologia Libre will expand the boundaries of art as a multimedia life experience. Pushing through our real-time perceptions, visitors will enter the exhibition by crossing a physical threshold through which they will journey into futuristic sacred time, where the ancient, primordial sense of wonder and instinct meets as-of-yet undiscovered technology – and ultimate freedom exists through simultaneous chaos and balance. This avant-guard spiritual world serves through beauty as a manifesto for the liberation of the human spirit.
Mythologia Libre will be free and open to the public. Amongst spontaneous moments of performance and art, Dalceggio will found a School of the Flower where small groups of young art students are invited to learn, communicate and experiment through the shared experience of the artist's practice. Dalceggio will guide visitors through vision manifestation, the fundamentals of mythological existence, and the rejection of commercial art boundaries.. The true mission of the installation is to bring primordial resonance to contemporary culture, a phenomenon that, though verbalized differently according to demographic, is a unique but universal experience.
Carlito Dalceggio's philosophy and work weaves mythology, upheaval, and the flux of art and life with focused intention as he strives with every action through his practice to merge these concepts. Creating a "mythology of now", Dalceggio orchestrates public murals, sculptures, painted temples and other totems steeped in ritual informed by birth and death celebrations such as Dia de los Muertos in Mexico and the whirling dervishes of Turkey, as well as the unconventional innovators and radicals of beat poetry and jazz musicians. His ultimate quest through these social experiences is to create a borderless reality where art becomes a shamanic means of expressing freedom through universal, spiritual communion.
Carlito Dalceggio's Mythologia Libre will be on view May 3 through 24, 2019 at 332 Canal Street, New York, NY, 10013.